Tiwa Savage braids styles
Recently, the superstar Tiwa Savage changed her hairstyle – her hair is now short and elegant. However, for years she rocked different braid styles that became a huge inspiration for all the fashion lovers of Nigeria. In this post, you will see the brightest Tiwa Savage braids styles. Get inspired by the best!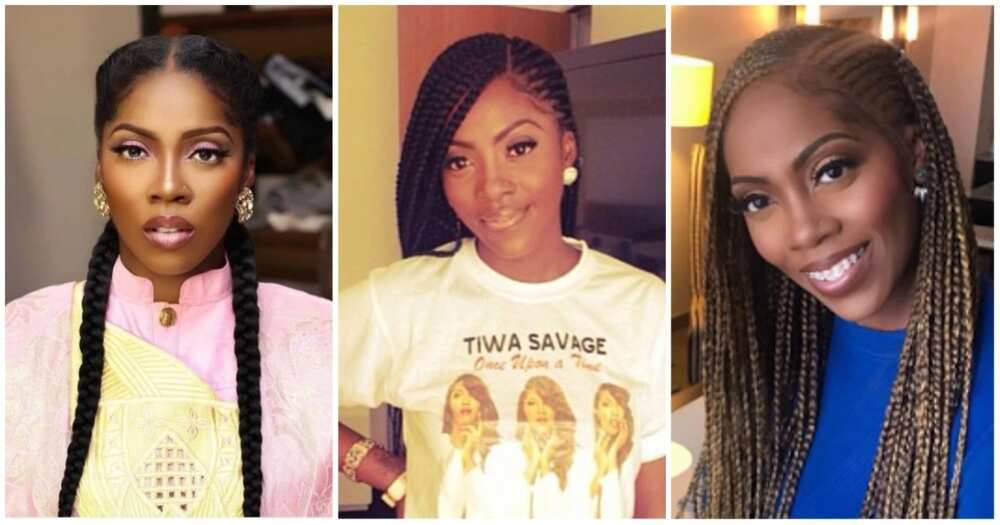 Tiwa Savage Ghana weaving hairstyles
The famous singer Tiwatope Savage, better known as Tiwa Savage, has always been a style icon among Nigerian people. She not only has a productive music career and has been the favorite celebrity of thousands ever since she signed to Don Jazzy's Mavin Records, but she also loves fashion with all her heart. Tiwa Savage tries her best to change her image so often and amaze the public with her new exciting looks. Her fans are thrilled to see her changes, and Tiwa never disappoints. The fashion experts also appreciate the unforgettable Tiwa Savage hairstyles.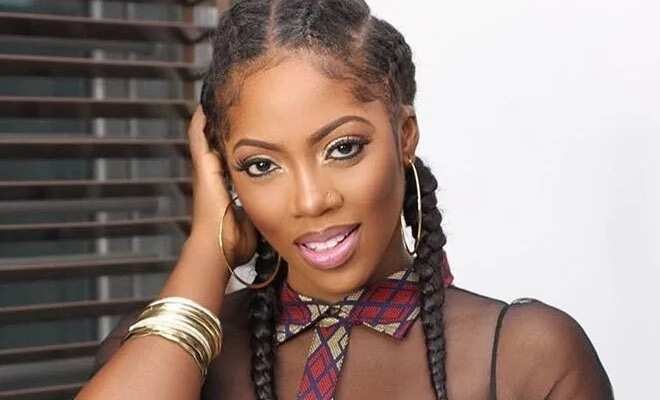 The star has already tried loads of looks, but there is one that the fans will probably remember forever. The famous Tiwa Savage braids were loved by all the admirers of her talent and style. Even if she does not have them anymore, they will always stay in the memory of the fans, and probably inspire those women who want to have braids.
We are going to introduce you to the best braided hairstyles of this amazing singer. Here are Tiwa Savage pictures with her braids.
1. Side parting
With this cute hairstyle, Tiwa definitely looks young and refreshed. The side parting gives a really sophisticated and at the same time rebellious effect. This hairstyle is quite easy to do and wear. If you decide to try it, you will make a right choice, because it will go together with both casual and formal clothing. If you are not a fan of side parting, you can try the middle parting.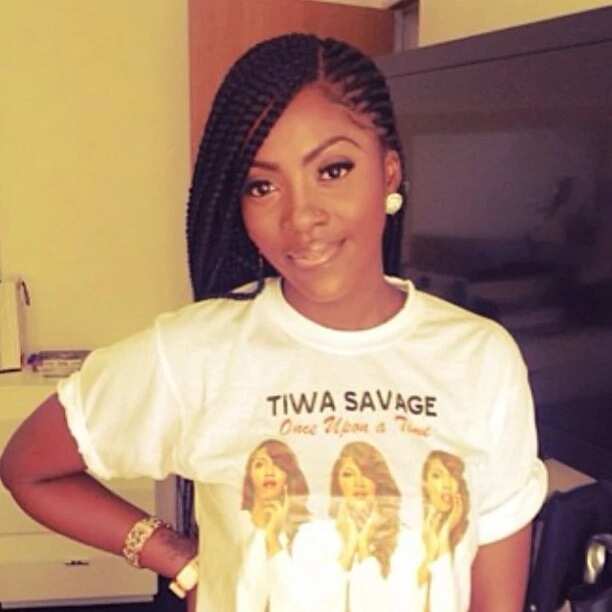 2. Classy bun
The lovely bun made of Ghana braids has become a trend among ladies who always want to look classy. As we can see, Tiwa Savage once had this hairstyle too, and it almost felt like she was born to rock it. She went for the tasteful and refined clothes during this time, and her look was a real visual pleasure. The simple glamorous bun looks nice not only on Tiwa Savage but is a perfect hairstyle for every Nigerian woman. You should definitely consider it if you are aiming for a more gentle and feminine look.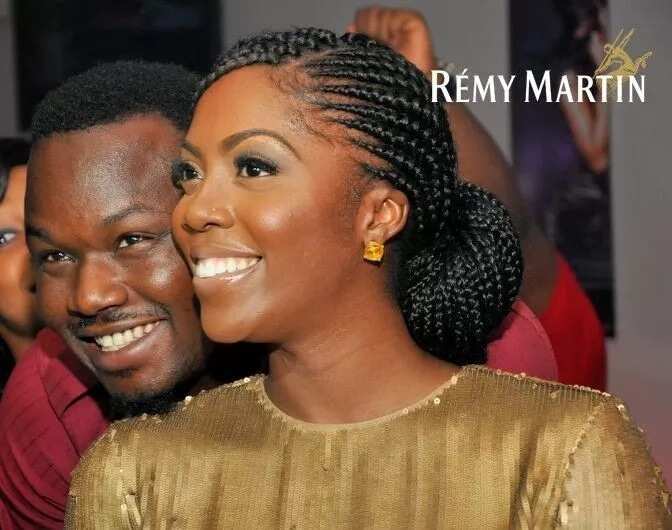 3. Long thick braids
At a certain point, Tiwa Savage had long Ghana locks, and as usual, she looked absolutely perfect with them. Thick braids are good because they look really refined and full of volume. You can also decorate them with different accessories, like beads or colorful hair bands. In general, long Ghana braids are one of the most popular hairstyles among African women, and the popular singer wearing them only solidified everyone's love for them.
READ ALSO: Braid hairstyles for long hair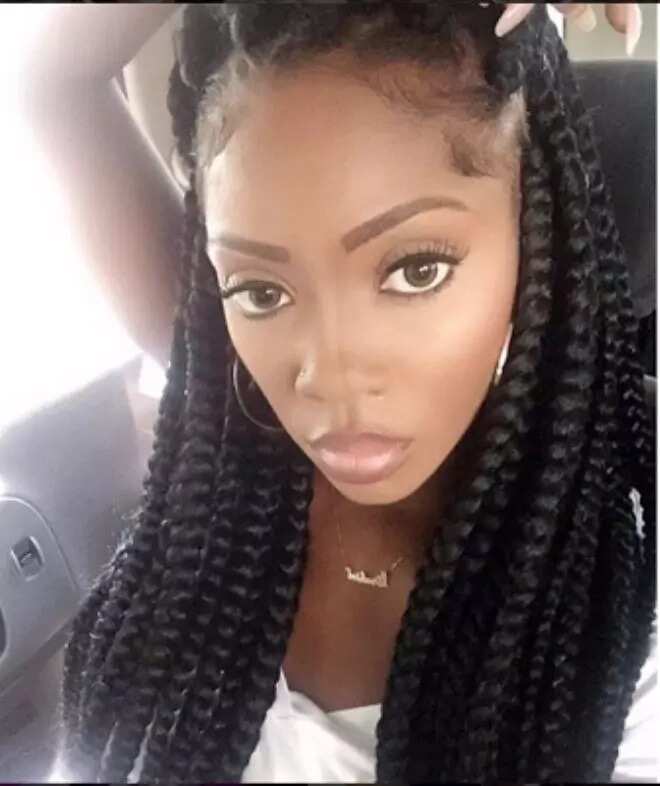 4. Free flowing braids
Sometimes, Tiwa Savage would just let her braids free and not care much about perfect hair styling. This was a good decision because she still looked just as flawless as always. You do not have to do anything special if you want this hairstyle. You will only need Ghana weaving braids, some accessories like big earrings to enhance the effect, and a huge smile on your face.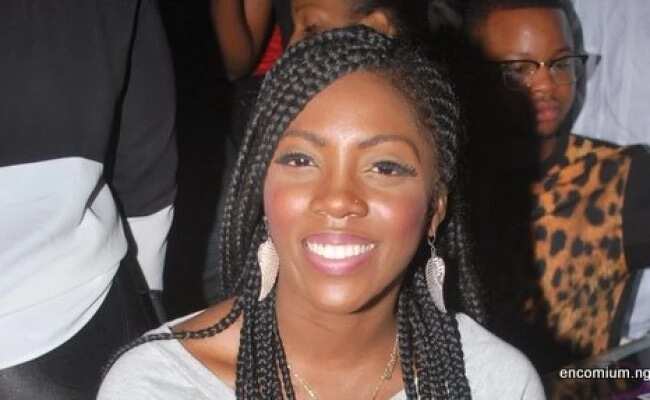 5. Golden braids
This latest trend is deservingly popular among the Nigerian ladies who love fashion and experimenting with braids. As you can see, Tiwa Savage was quite fond of the golden braids too at the time. The light locks contrasted so well with her gorgeous dark skin, and she could basically wear anything she wanted, no matter if it is a simple T-shirt or a long dress – she would still look on point. This is one of the best hairstyles for black women who want to be trendy and modern, and you will definitely shine like a star with it. If you are unsure about dying your entire hair, you can start with golden ombre – it will be the light version of golden blonde braids and still look fabulous.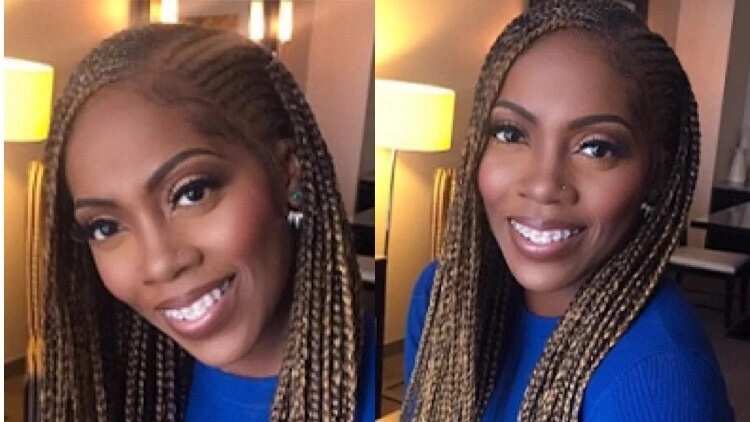 This article was about the different styles of Tiwa Savage braids. Nowadays, she has a graceful short hair, but who knows, maybe one day she will come back to the braided styles again? You never know.
READ ALSO: New look of Tiwa Savage
Source: Legit.ng