How to start a poultry farm in Nigeria?
Looking for a lucrative business that will earn you money and make you successful? One of the possible profitable businesses that you should drive your attention to is poultry farming. Read this guide and find out how to start a poultry farm in Nigeria, along with the other details about poultry business.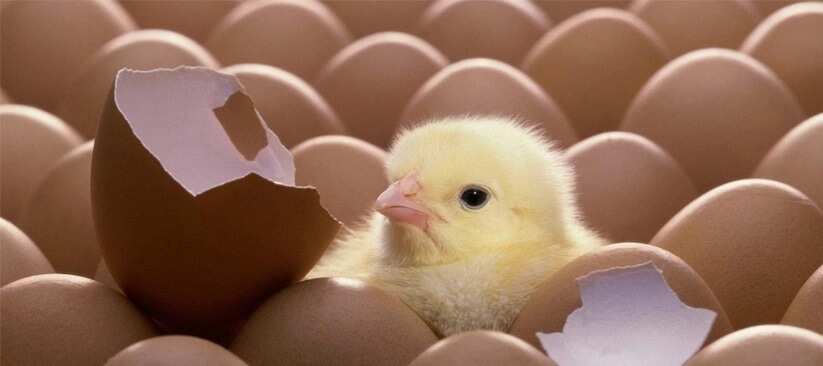 Poultry farming in Nigeria: why is it so appealing?
First of all, poultry farming is incredibly lucrative, because every day people consume tons of the poultry production. However, the demand still stays dissatisfactory. Lots of Nigerian poultry products are imported. With all this import, there are not enough native poultry goods at the local Nigerian market.
About 160 million people in Nigeria are consumers of the poultry products. Eggs, turkeys, chickens, and many other products can be classified as poultry. This impressive number shows us that the poultry farming can be really profitable. Lots of people who have a poultry farm supply the production to different events and restaurants. If the market needs poultry, it can be really profitable to produce it.
So, where to begin? How to start a poultry farm, and what to keep in mind while running it? How to make actual profit from the poultry business, especially when you have low capital? With the following advice, you will be able to start your own business and eventually grow and expand it. Hopefully, you will understand the way this business works.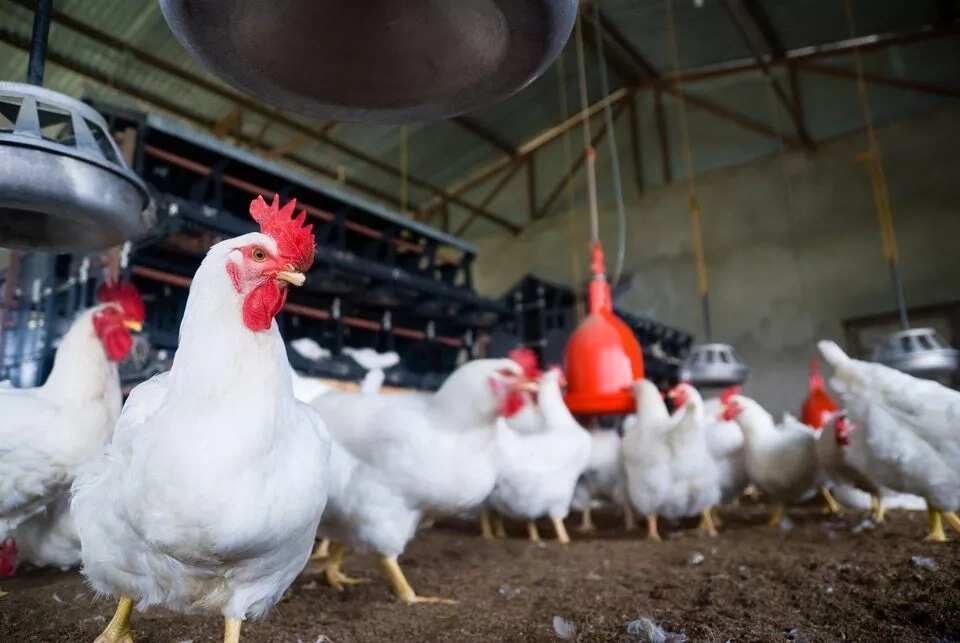 Poultry farm business plan
Before we move on to the actual business plan, here are a few main reasons why poultry farming can be really profitable in the country.
Food is vital to everyone, and nobody can live without it. Every person needs to feed to stay alive and healthy. Many people prefer poultry production above the other foods, and they are really important for their everyday lives.
The poultry animals grow fast. For the average chicken, it will take 28 weeks to grow up and be ready for the market. For the eggs, it takes 21 day to hatch. However, when you use the incubator, the eggs will hatch faster than usual. Most of the poultry animals – chickens, turkeys, guinea fowls – reproduce and grow really fast.
Poultry animals lay off lots of eggs. The farm which has 1000 layers usually will produce about 800 eggs per day. The eggs are really valued at the market, and they will bring you good profit every month. The more birds you have, the more money you will earn.
The prices for poultry production are quite appealing. If you sell at least a few thousand chickens every month, you have a chance to become rich. This is one of the main reasons why you should consider starting this business.
Now, we will give you a business plan that you will need to follow if you want to make money in poultry business. All the following points should be taken into consideration.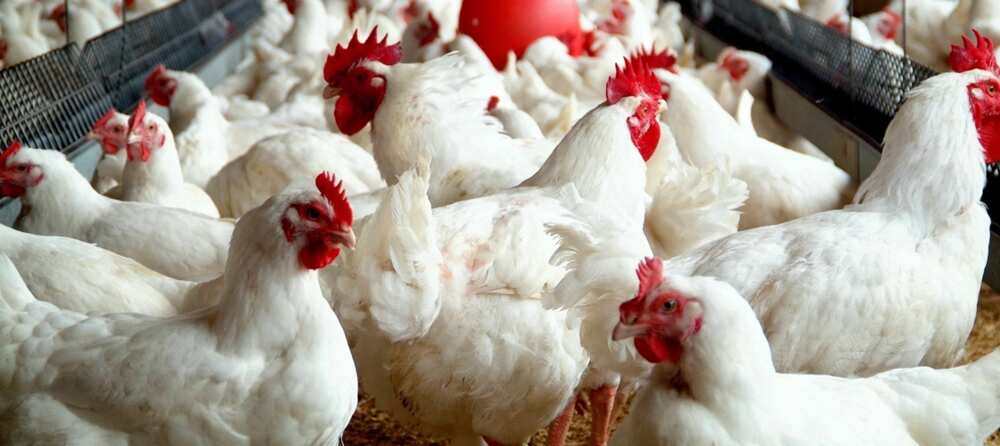 1. Choose the poultry niche that you want to focus on
Poultry farming business has a lot of different branches, and of course you will not be able to do everything at once. Some people assume that the farming market is only about growing the poultry animals. However, it also covers other areas, like food production, egg production, meat production, equipment production, and so on. The first thing you have to do is decide on your preferred niche that you want to choose. Once you pick the business area that you really want to be involved into, you can start the farm.
2. Choose the bird breed that you would like to raise
There are a lot of different breeds of birds that you can raise on the farm. Each breed has its own approximate cost of maintenance. When you determine the type of birds that you are going to raise on your farm, and have idea how to reach out to your future customers, you can start your business. There are various breeds that you can choose from: chickens, guinea fowls, turkeys, peacocks, ducks, quails, geese, and many others. When you choose the breed, you will have to decide which production you want to be a part of. If you want to produce meat, you will have to raise broilers. If you would like to go into eggs production, you should raise layers. Every breed of birds has a special purpose.
3. Pick the perfect location for your business
The poultry farm location is really important, because it will influence how your business will go. For example, you must know that starting a farm in the remote area will be much cheaper than doing it in the city area. The government usually will not give permission for the big scale poultry farm in the urban area, as they are concerned about health implications. This means that you will have to place the farm beyond the city. The location of your farm has to be not very far from the city area for convenience of product transportation to the potential customers. It will be much cheaper to travel for one hour than for six hours. Picking an area with convenient road network to the city would be a tricky task, but once you do this, your chances of success will increase.
4. Think about the capital investment
Like with every other business, running the poultry farm will require investing some money into it. The amount of money depends on the location and the size of the farm. The average sum of money that people invest into their farm is 100,000 to 10,000,000 Naira. Your investment in your farm fully depends on your expectations that you lay on it.
5. Buy the equipment and facilities for the farming
If you want to become a successful farmer, the housing system plays a really significant role in it. The housing system influences the placing of your birds, identification of the birds who are productive or not productive, and their health in general. We will talk about poultry farming equipment in details later.
6. Purchase the poultry food
As you probably realize, the bird feed is the most crucial key not only to their productivity, but also their survival. Usually, the farmers spend about 70% of their total expenses on food for their animals. You can pepare or purchase poultry feeds. If you run a large farm, you can manufacture them, because it will potentially save you money. If you are still a beginner and your farm is quite small, you can opt for buying the feeds, because setting up the manufacturing plant takes a lot of effort and money.
7. Pay attention to the health condition of your birds
It is vitally important to make sure that your birds are feeling well. This means that you will have to regularly spend money on medicine and vaccines for the birds. If the birds are healthy, they will grow strong and give you products of the best quality.
This was the basic business plan for starting a successful poultry farm. Now, we will see which equipment you will need for your poultry business.
READ ALSO: Turkey farming in Nigeria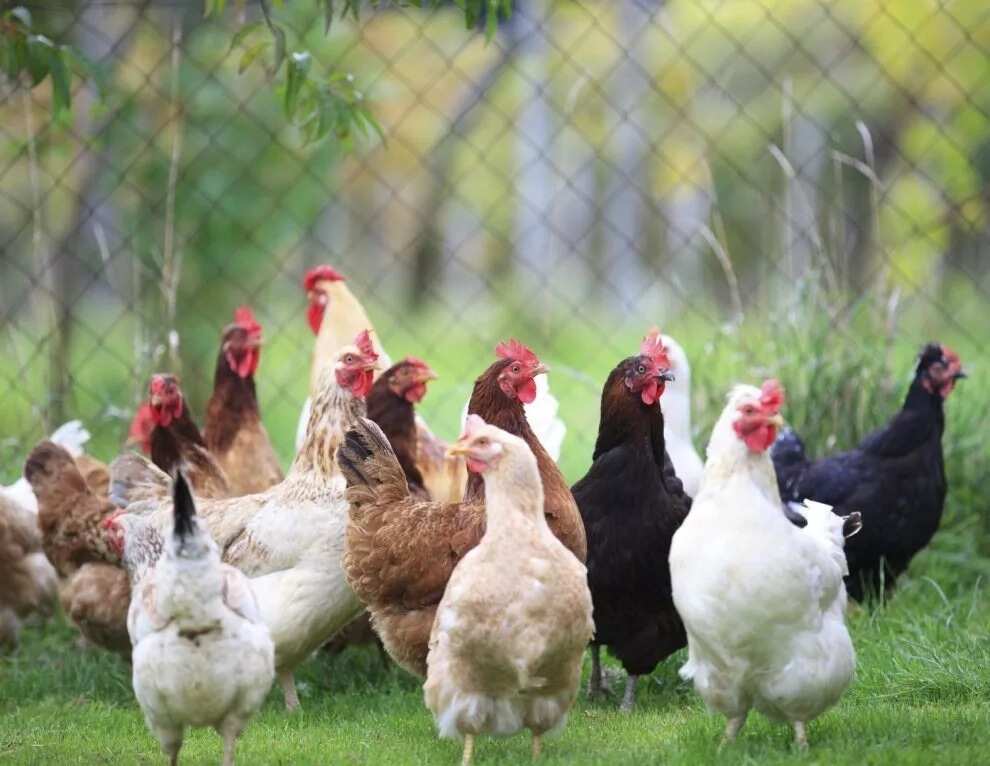 Poultry farming equipment
First of all, the housing system is what your farming will not stand a chance without. Every farm needs a good housing system, and there are three major types of them. Let us see what they are called and which functions they perform.
Free roam – in this system, the farmer buys chicks and allows them to roam for feeding themselves. Even though this system is convenient in some ways, it will not be good for those farmers who would like the aggressive production for the wide-scale commercial usage. The reason for it is simple: the birds can easily get away and go missing.
Battery cage – this system foresees keeping the birds in the cages and feeding them regularly. This system is known for high organization and effectiveness, which is clearly good for poultry farming. The birds have access to their food and water through the cages and troughs. Besides, the cages are also separated into a few compartments, and it creates the ideal environment for the birds to lay off their eggs.
Deep litter – this type of housing system involves the saw dust to be poured on the ground all over the wide area. This way, the birds are more comfortable with their existence, and it also makes the bird habitat easy to clean. However, there is one disadvantage in this system, and this is the difficulties of managing the disease outbreaks.
Apart from the poultry housing, there are multiple facilities that can make your farm more organized and successful. These are:
Egg trays
Drinkers
Feeders
Lighting system
Nests
Incubators
Crates
Heaters
Waste disposal systems
If you think through all your facilities and get the most convenient and up-to-date ones, then your farm will have a chance to expand and become successful.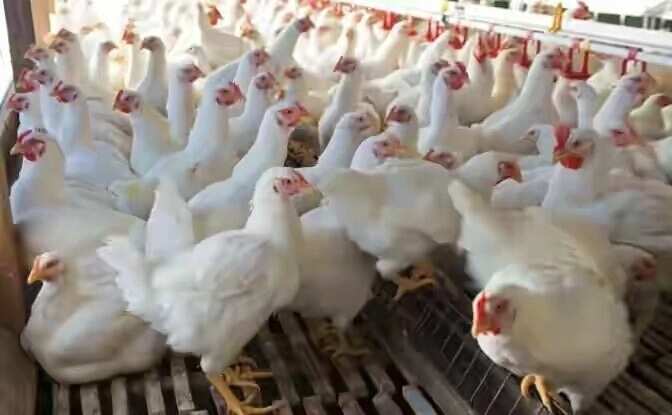 This was a guide about starting a poultry business in Nigeria, eventually becoming successful with it and making profit. If you still doubt whether you should start your own business, just go for it! You can also read other business-related posts on our website.
READ ALSO: Small scale business in Nigeria with little capital
Source: Legit.ng