- A Nigerian actor has publicly renounced his ex-girlfriend after he received a death threat
- The actor revealed that they broke up since September, 2017
Egbuche Boyd, a Nigerian actor has shared a statement publicly renouncing his ex-girlfriend. The actor who identified his ex-girlfriend simply as Chizzy revealed that they broke up in September, 2017.
The actor took to Facebook to renounce the lady after he received death threat from people who want to kill her. He explained that someone texted him claiming that the lady was dating another person's boyfriend.
He expressed that Chizzy had broken up with him because of a simple misunderstanding and she had moved on with a man named Sage. He also revealed that he has tried to get her back on several occasions.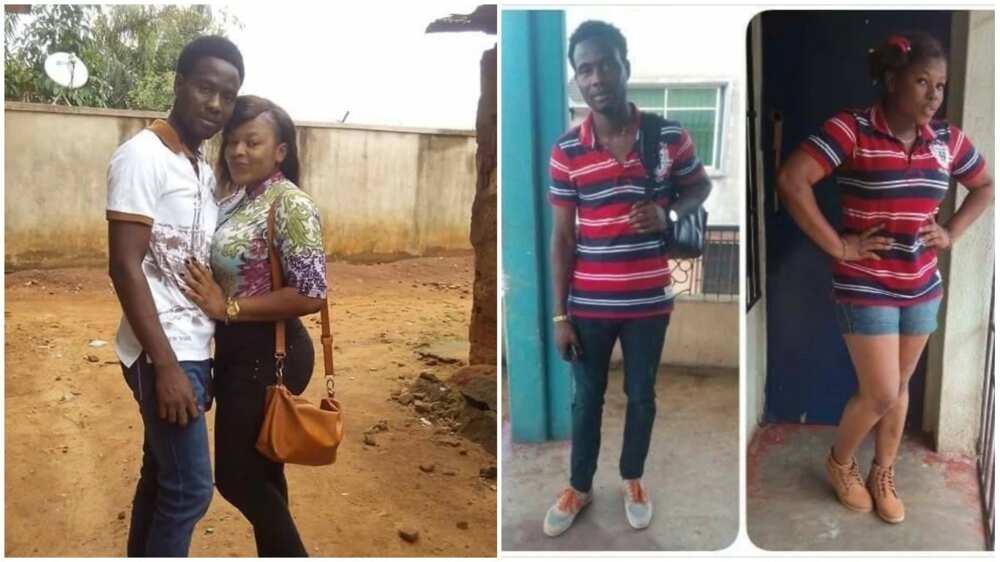 READ ALSO: Nigerian couple call off wedding a week after engagement
Boyd said the text had said that he should warn Chizzy to break up with Sage because he belongs to someone else.
The actor revealed that the message also threatened to deal with her. He further stated that the person that sent the text revealed that they were doing so only because the actor had helped him/her in the past.
Boyd who stated that he has passed the message to her, also noted that he wants to announce that he has nothing to do with her anymore.
PAY ATTENTION: Get the Latest Nigerian News on Legit.ng News App
Read below:
"This note will serve as a prove of my clear conscience and innocence. Chizzy broke up with me on the 25th of September 2017 after a little misunderstanding and exchange of words over the phone. She moved on with a guy called sage and has been happy with him ever since then. I know I've tried getting her back in many open and genuine ways...through friends from overseas and friends from Nollywood.
Even through her own friends and cousins...but I got a strange text today being 09/04/2018 at around 13:00 hours asking me to warn her to stop seeing sage. That the guy sage belongs to their Queen and that their said Queen is angry that she is sharing her man with her. And have ordered a hit on her.
Actually the person behind the text said he/she couldn't do it knowing her as my girlfriend because I've saved him/her once and that he/she is now paying me back by not harming her.(mind you I don't know this person because I've actually saved allot of people) so the person is asking me to warn her to stop seeing sage or they will f*ck her up! Now I don't know what that means.
I am about making it open to everyone that we've gone our separate ways since September 2017 and that she stopped visiting or passing her nights in my house ever since then. I don't want to have any problems with cultist or anybody for any reason. I've got my life goals to Archie. And I've actually passed her the message of warning. God is my witness...because I'm feeling and sensing trouble or danger and I don't like the feelings.
Boyd"
Top 5 Millionaire Politicians Kids And Their Marriage Stories on Legit.ng TV