Alex Ekubo gained his well-deserved popularity in Nigeria very quickly, after Nigerians recognized and acknowledged his acting and modeling talent. Who is this man and what is so interesting about him? Read the full Alex Ekubo biography and enjoy the new stunning facts about the celebrity.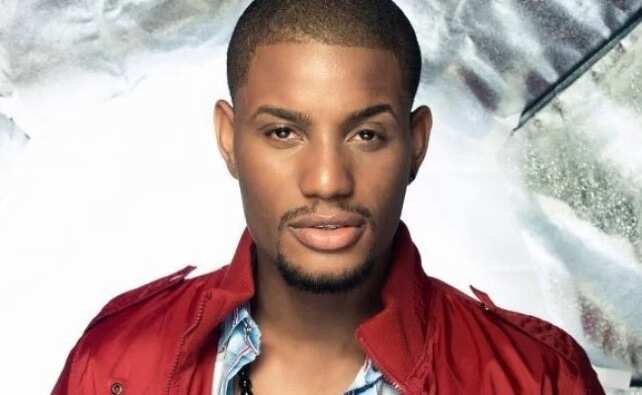 Who is Alex Ekubo?
Alex Ekubo is a popular actor, model and television personality in Nigeria. In 2010, he won the title of the first runner-up at the contest "Mr. Nigeria". Since then, he has been a model and actor actor. He is doing very well in both of these professions, winning a lot of prestigious awards and the hearts of Nigerians.
Alex Ekubo age
Alex Ekubo's date of birth is April 10th, 1986, which means that currently, the famous actor is 32 years old.
Alex Ekubo state
He was born in Lagos, though he comes from Abia State, Arochukwu precisely . Later, he pursued his studies in Katsina State.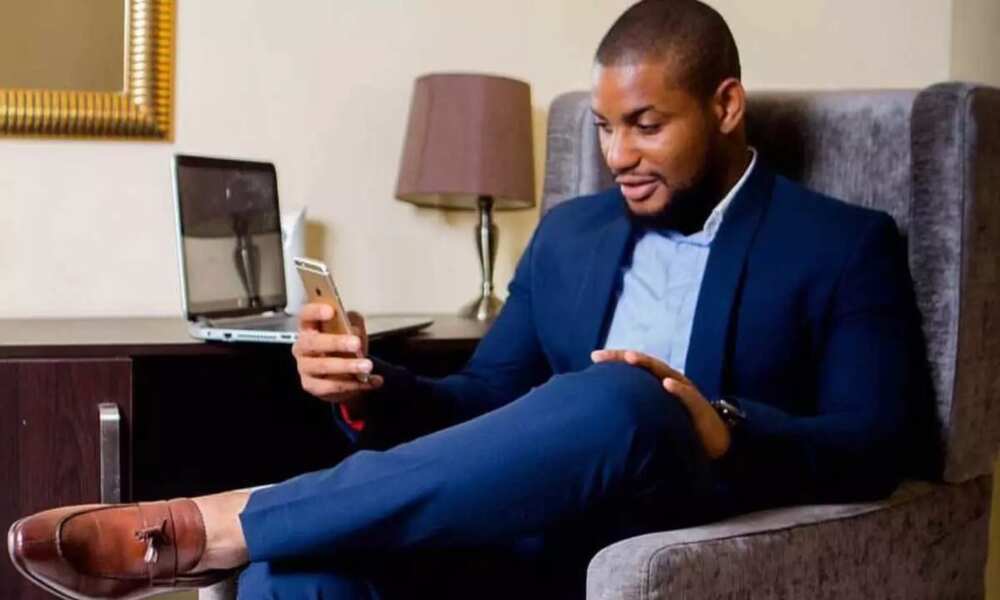 Biography of Alex Ekubo
The full name of the current television personality and loved actor is Alex Ekubo-Okwaraeke. As we have already mentioned, he was born in 1986 in Lagos, even though his origins come from Arochukwu, which is in Abia State. The future actor was born in the family of four children. He is the second child in his family – he has two sisters, the older and younger one, and a younger brother. His family was religious and raised their children this way, that is why Alex grew up to be a man of faith.
Apart from being a talented and creative person, Alex is an educated young man – he always went to the best schools. When the boy completed his primary education, he moved to Katsina State, where he entered the Federal Government College Daura for his secondary education studies. After obtaining the school certificate, Alex went to the University of Calabar, which is located in Cross River State, to receive his bachelor degree in Law. Later, he also obtained diploma in Mass Communication at Calabar Polytechnic University.
Alex Ekubo parents were very supportive and encouraged him on every step of his career path. According to the actor, they always wanted him to achieve great things and prayed for him. Growing up, he was an active participant of the drama club in school and church, like every other kid in his neighborhood. When he was a university student, he planned entertainment events together with his friend, and they received a lot of praise for their organizational and hosting skills. All these things made Alex seriously consider tying his career with show-business.
Alex Ekubo joined Nollywood in 2005 when he got a role in his debut movie "Sinners in the House". The actor's first movie was produced by Lancelot Oduwa Imasuen, who was a close friend of the Okwaraeke family. Even though Alex's role in it was not prominent, it was a huge experience for him. He got a chance to play in the soap opera "Secrets & Scandals" and was featured in a few advertisement campaigns. He became popular after his big blockbuster movie called "Ladies Men", which made him a household name. As Alex Ekubo commented later, the role was a real challenge for him because it was different from the things he has done before, and it certainly taught him a lot.
In 2010, Alex Ekubo became famous as the runner-up of the national "Mr. Nigeria" contest. This was a huge honor for him, and after the contest, he commented that he is grateful to God for this victory, and wants to be the best role model to young people in Nigeria. Before the contest, Alex actually was a model for about five years and did active modeling work. In his opinion, modeling industry in Nigeria is still not developed, but there are tendencies for its growth, and eventually, the sphere will prosper.
READ ALSO: Mercy Johnson family background
Alex Ekubo is not just a model who occasionally acts, he is a respected award-winning actor. His awards include Most Promising Actor, multiple Best Supporting Actor titles and Favourite Male Emerging Screen Talent. He is also one of the richest actors in Nigeria.
The talented star has granted a lot of various Nollywood movies with his stunning acting, like "True Citizens", "Dream Walker", "Undercover Lover", "Weekend Getaway", "Keeping My Man", "Death Toll", "All that Glitters", "Single, Married and Complicated", "Diary of a Lagos Girl", and many others. He is not only the movie actor but also a TV star. He starred in such series, as "Hope Bay", "Happy Family", "Tinsel", "AY's Crib", and "Married to the Game".
Despite his multiple talents, Alex Ekubo is still not married – he is considered to be one of the most famous bachelors in Nigeria. He has revealed that he has dated someone before the "Mr. Nigeria" contest, but they have parted ways. Since then, multiple reports about Alex dating famous actresses were regularly appearing in the media, but he did not confirm anything. There was a time when the media speculated about his orientation and linked him with the celebrity Uti Nwachukwu, assuming that these two men are secretly seeing each other, but they have denied the rumors and said they are nothing more than good friends. According to the movie superstar, he wants an intelligent, religious, and beautiful lady.
Lately, he has been dating America-Nigerian model, Fancy Acholonu. The relationship seems to be serious, and the media outlets are waiting for them to tie the knot. But for now, everything is only rumors. Still, the fans are happy that the heart of their favorite star finally belongs to someone. No matter what happens between Alex and Fancy, he is still young and has plenty of time to find his soulmate. As he says himself, he wants to take the relationships slow to make sure that he does not regret his choice in the future.
Alex Ekubo's natural charm and talent has conquered thousands of hearts. He is a truly loved actor in the country, and it is impressive how he has already acted in so many movies at such young age. This actor is a national pride of Nigeria, and we are looking forward to seeing his new amazing movies.
READ ALSO: Where is Runtown from in Nigeria?