- Actress Maryam Charles has reacted to the arrest or Senator Dino Melaye
- Writing via her Instagram page, she asked that the popular lawmaker be treated with respect
- She also praised Senator Melaye for his impact in bettering the lives of Nigerians
The recent arrest of Senator Dino Melaye and the subsequent drama that followed is still eliciting responses from all parts of the country.
Actress Maryam Charles who was visible touched by the treatment meted out to the popular lawmaker took to her Instagram page to react.
The light skinned thespian said this is now way to treat a serving lawmaker. She also asked that if a serving senator can be treated in this manner, how will the average Nigerian be treated?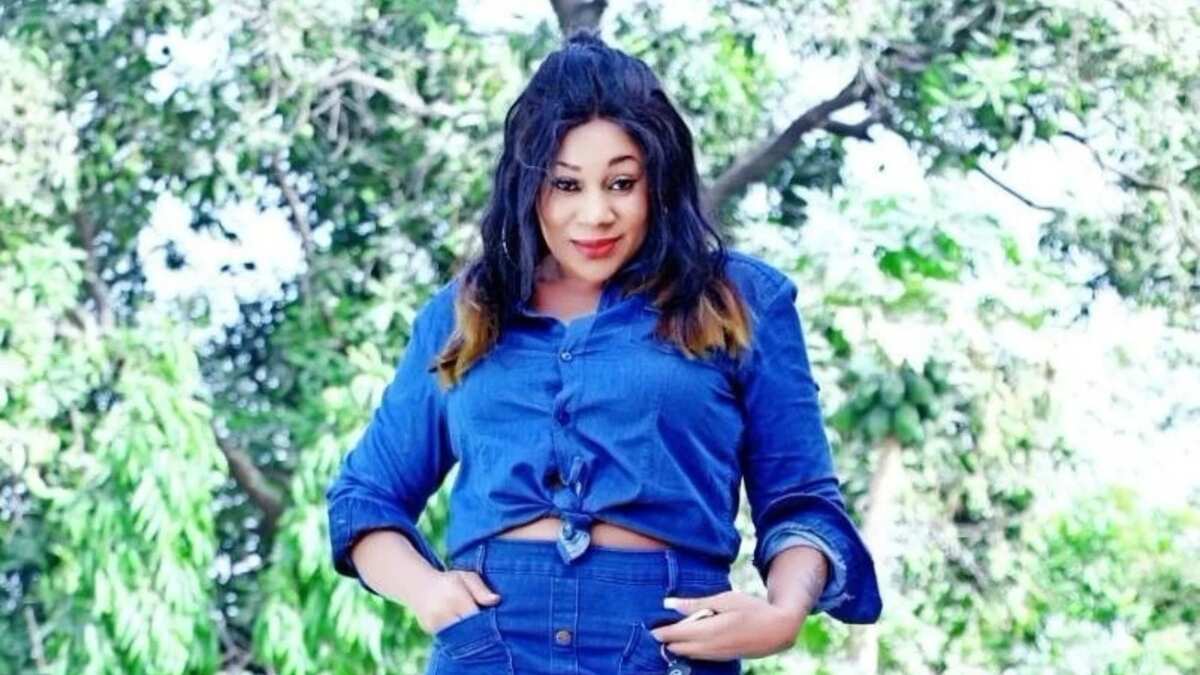 READ ALSO: The life and times of top Yoruba actress Funmi Martins
Read her full post below:
"I watched in amazement how Senator Dino Melaye was been treated by men of the Nigerian police and I was shocked when I saw Dino on the floor, alleging that 'they' wanted to inject him with an unknown substance.
I don't understand what led to his arrest, but I know this is no way to treat a serving senator of the Federal Republic of Nigeria. How many senators can boast of the impact Dino has had in his time as a lawmaker
Some may laugh at him and call him the dancing senator, or unserious lawmaker but you have to admit that Dino has played his part and still playing his part in the development of this country.
This is a man who stood against corruption in the last regime and now, as a lawmaker sponsored bills all aimed at bettering the life of the common Nigerians.
If our lawmaker can be harassed in this manner, what hope does the average Nigerians have? Guys, our security forces need to treat Dino with respect, they need to leave him alone! #FreeDinoMelaye #MaryamCharles."
PAY ATTENTION: Install our latest app for Android and read the best news about Nigeria
Omoni Oboli Interview: About the Nigerian Movie Industry | Star Chat on Legit.ng TV.