- Yet another American student has been accepted into more than 20 varsities
- Darrin Francois received acceptances to over 80 colleges
- He has since become an internet sensation
Earlier on, Legit.ng reported the news of how an American teen, Michael Brown, was accepted into top 20 universities in the world, including Harvard.
Well, black american teens have got their eyes on pure excellence as yet another teenager has made news headlines for his academic prowess. While others are waiting in anticipation, hoping to get accepted into colleges, Darrin Francois seems to a different problem on his hands.
After applying to to approximately 100 schools and has been offered a total of $2,614,468 which is in scholarships so far. The senior at International High School of New Orleans had this to say: "I just applied, applied, applied. I didn't know how many it was, so once they started to come through the mail, I was like oh my gosh, this many? Then, they started coming more more and more. Now, today, I have 83,"
READ ALSO: BBNaija: Miracle caught on camera flirting with Ahneeka
READ ALSO: BBNaija: Alex speaks on getting negative vibes from Nina
Francois who has until May 2019 to decide which college he wants to matriculate in, has been spending most of his time going round the various colleges to see which he would settle with. According to him, a college with a diverse student body and a strong criminal justice program as he hopes to be a judge one day.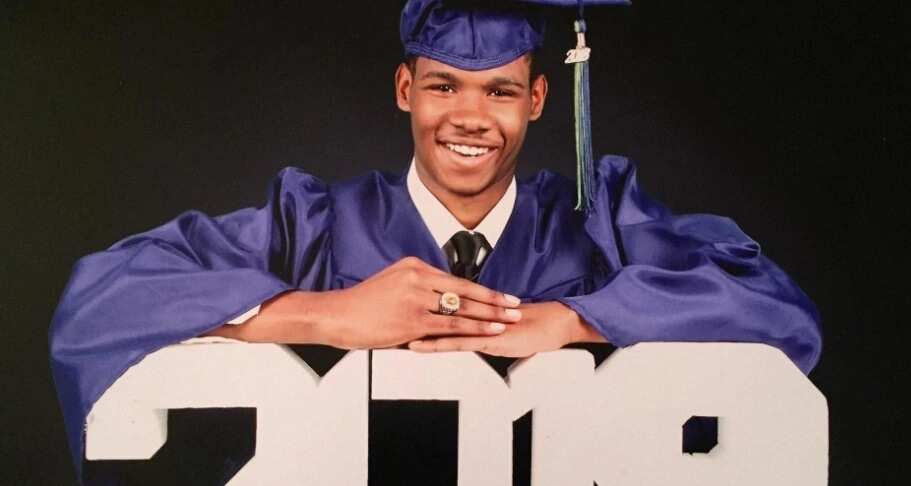 His excited mum, Bridget, had this to say: "Eighty-three colleges? That is wonderful, that is a blessing from God. I'm very proud, a proud mother to see my son go forward into his success and go forward into his goals,"
"My mom did not get a chance to actually attend the university of her choice, so I'm doing this for the both of us," Francois added.
However, Francois isn't the only one who is currently swimming in college choices. a 17-year-old Nigerian girl identified as Oludamilola Oluwadara Adekeye, has been accepted into 19 different universities including Yale and Standford.
PAY ATTENTION: Get the Latest Nigerian News on Legit.ng News App
Is it really difficult to get a job in Nigeria? on Legit.ng TV:
Source: Legit.ng