- A Russian surgeon is currently being accused of negligence after loosing a patient during surgery
- According to reports, he reportedly stopped mid-way surgery to take a photo with the patient boobs
- She reportedly died of a heart failure
Just like the popular saying, it is never a good idea to mix business and pleasure and Grigory Perekrestov is currently wishing he had heed to this. The 31-year-old plastic surgeon is currently facing the brunt after his patient died of a heart failure.
32-year-old Ekaterina Kiseleva was a patient of the doctor who happens to be one of Moscow's most fashionable plastic surgeons. Apparently, he was also known for taking selfies with his bare-breasted patients at his clinic identified as Triumph Palace.
What would have been a little fun in the theater room turned fatal as Ekaterina suffered a heart failure and died during the surgery. Although it is yet to be confirmed, Ekaterina's mother, Eugenia, believes she died due to negligence on the part of the surgeon.
READ ALSO: Toralex goals! Alex, Miracle spotted together with Tobi Bakre's wealthy father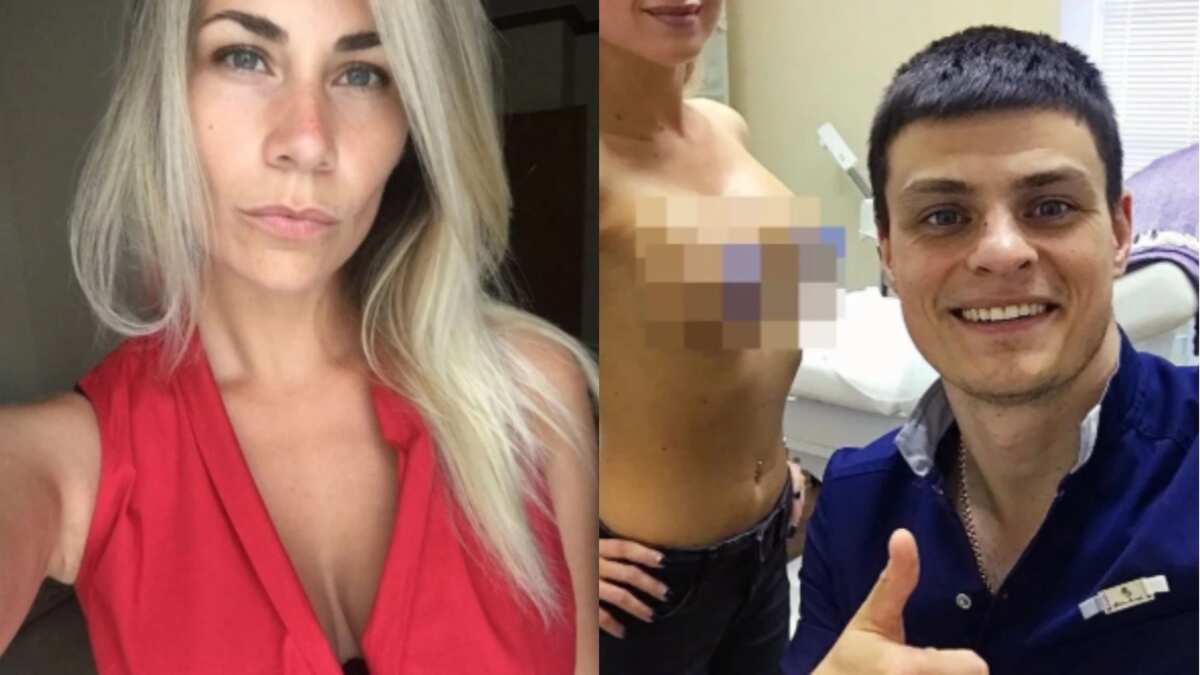 The bereaved mother has this to say: "All our complaints are deleted, our calls are ignored. We are in despair. We are killed, our life is over. Our whole family is cut to the root. A beautiful, healthy, intelligent woman entrusted these monsters to remove her defect. They took away not only money from her, but also life, which she gave entirely to her children and her work."
READ ALSO: 42-year-old Nigerian lady Abosede Ajayi jailed for attacking her husband's alleged sidechic with bleach in UK
Evgenia also alleged that the anaesthetist, Zeinal Nedzhafov, left before her daughter woke up, "flouting regulations".
According to Eugenia, her daughter went against her family's wish to undergo the five-hour breast lift surgery which cost £1,830, approximately N917k.
She continued: "My daughter was completely healthy. There were no resuscitation facilities in this clinic. As I later learned, the administrator first called in a cardiologist when problems arose. She ran with her child from home, tried to restart my daughter's heart, but with no result. Only then did they call an ambulance."
Neither Dr. Grigory nor anaesthetist Nedzhafov has commented on the death.
A criminal case has been launched by the Russian Investigative Committee which handles serious crimes, a spokesman confirmed.
PAY ATTENTION: Get the Latest Nigerian News on Legit.ng News App
Would you go into business with a liar or a thief? on Legit.ng TV: