- The Independent National Electoral Commission (INEC) has reiterated its commitment to ensuring a free and fair election in 2019
- One of the ways the electoral body aims to achieve this is through tracking finances of candidates and political parties for the 2019 general elections
- Political parties spending have been a major challenge in past elections
Nigeria's electoral body, INEC, has said it would track finances of candidates and political parties for the 2019 general elections.
National commissioner in-charge of election and party monitoring committee at the INEC headquarters, Alhaji Baba Shettima Arfo, disclosed this on Wednesday, April 25, in Gombe state at the commencement of a two-day workshop for its staffs in the northeast geo-political zone on tracking and reporting campaign finance.
Represented by Gombe state Resident Electoral Commissioner, Alhaji Umar Ibrahim, Arfo said the workshop was organised by the commission to address challenges in tracking and reporting campaign finances.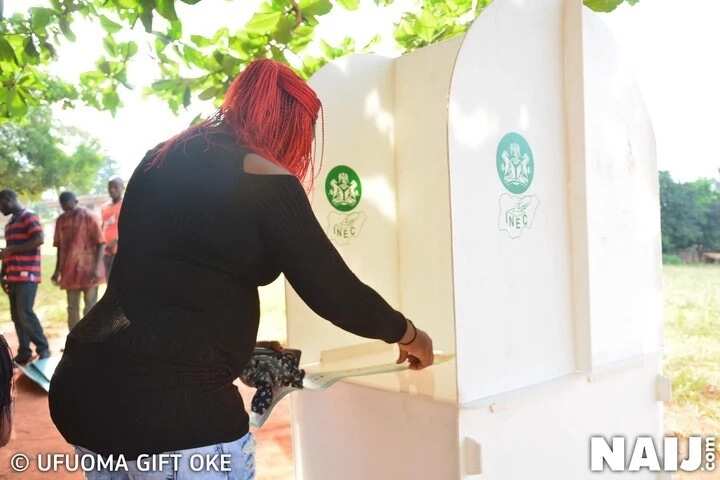 READ ALSO: Civil Society Organisations slam PDP over comment on INEC
According to him, participants drawn from six states of the zone and staff from the CBN, EFCC and NBC, would be exposed on how to track and report candidates and parties finances in 2019 elections.
He added that the workshop is in line with the commission's commitment to effectively track and report parties' and candidates' campaign and finances, which he said is critical to the survival and consolidation of democracy.
Arfo said apart from improving the participants' knowledge with regards to political parties' campaign finances, "the workshop will also improve their knowledge on provision of Electoral Act 2010 (as amended) relating to campaign finance and the procedure for the enforcement of rules on tracking campaign finances, income, expenses and uniform format for sending the report."
Meanwhile, an election observer group, the Independent Service Delivery Monitoring Group (ISDMG) has faulted the failure of political parties in the country to participate in the process of cleaning up of voters register since 2011.
PAY ATTENTION: Read the news on Nigeria's #1 news app
Addressing journalists in Abuja, ISDMG executive director, Dr Chima Amadi, said following an FOI inquiry to tNEC, it discovered that even though the commission has been complying with the provision of the Electoral Act and making voters register available to political parties, none of the political parties or individuals have bothered to verify it.
According to him, the Electoral Act 2010 (as amended) in Section 10 (3) provided that the commission shall, within 60 days after each year, make available to every political party the names and addresses of each person registered during the year.
Legit.ng special report on Anambra governorship election on Legit.ng TV