With NYSC mobilisation rolling out in Nigeria, you will probably want to know about NYSC orientation camp requirements if you are a part of 2018 Batch 'A'. We will be talking about the things you will need to take with you to NYSC Nigeria camp. Check it out!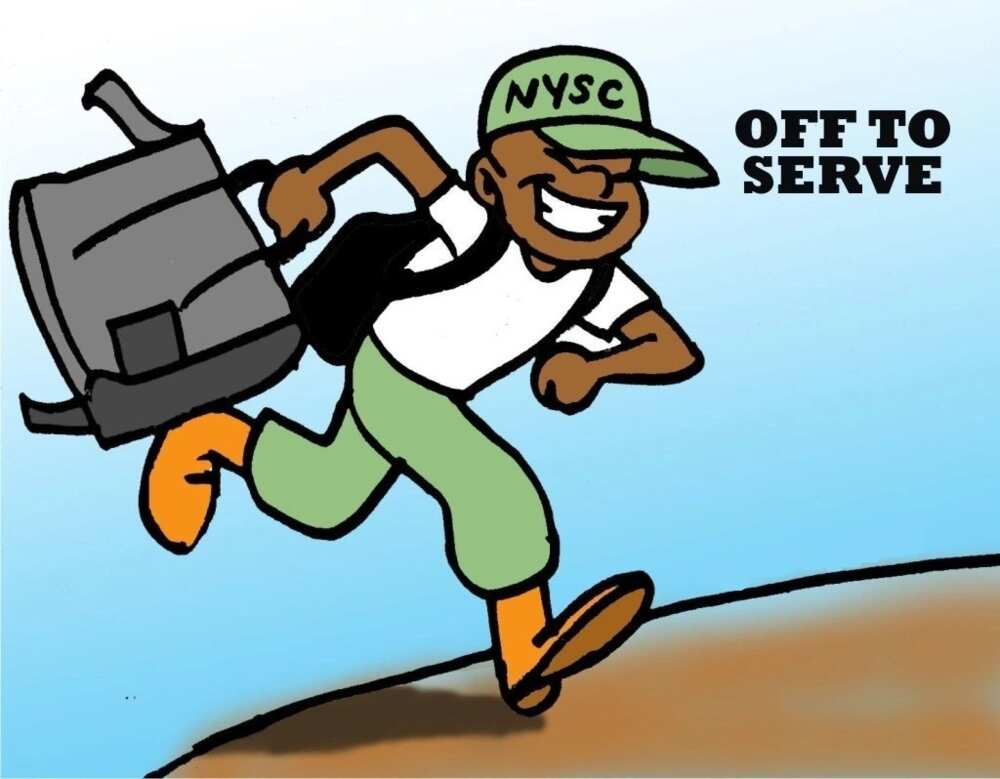 NYSC camp requirements
You probably realise that you cannot show up to your orientation camp empty-handed. There are some documents you need to have with you if you do not want to be shown the door upon arrival. Below, you can find the list of NYSC requirements for the orientation camp:
Your Institution identity card (student ID), both original and several copies;
Statement of Result from your educational institution, original and six copies;
Your call-up letter from the NYSC, original and six copies. You can obtain it for ₦2,786.24 to print it online or you can go to your school and collect the letter there;
24 copies of your recent passport photograph. The photos have to be made against the (off)white background with no shadow against the backdrop, and your face needs to be front and centre in the picture;
A compulsory medical certificate issued by a military or government hospital that shows your health status.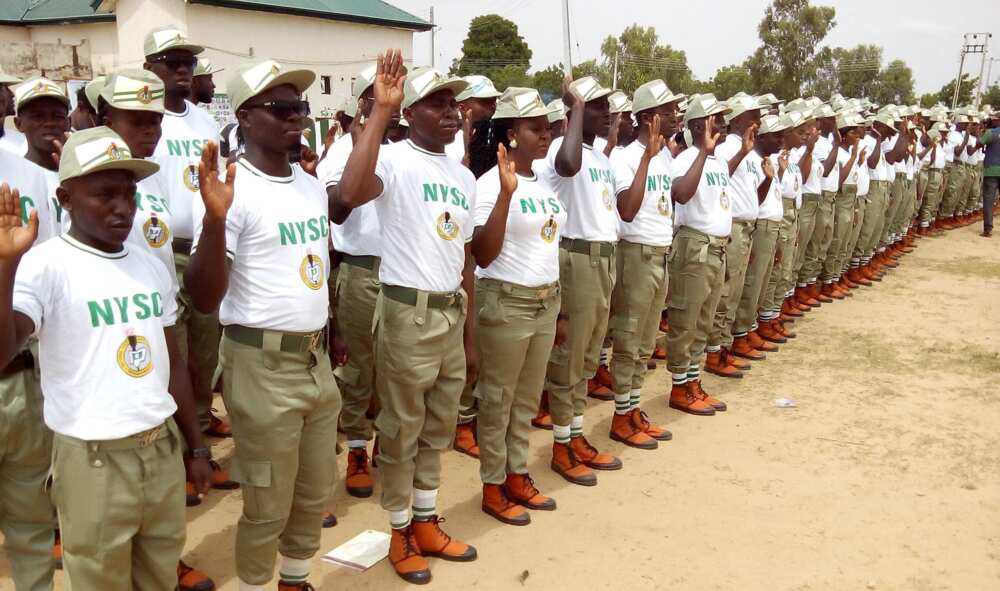 If you are an Optometrist, Pharmacist or a Medical Doctor by education, you will also have to present the original registration certificate with the Optometrist Registration Council, Pharmacist Board or the Nigerian Medical Council respectively, as well as evidence that you have completed internship or housemanship.
All of this information should be outlined in your call-up letter, along with your state of deployment, address of your orientation camp, date of reporting and the name of your officer in charge. So make sure you read it thoroughly, as the most important information is mentioned there.
Once you get to the camp with all of your documents, you will get your mattress and the NYSC kit. The kit contains two white T-shirts with round necks and loose fit, two pairs of white shorts, one vest with a NYSC crest, a pair of khaki trousers, khaki jacket, belt, a cap with the NYSC crest, jungle boots and white NYSC tennis shoes.
Other things you will need at the NYSC orientation camp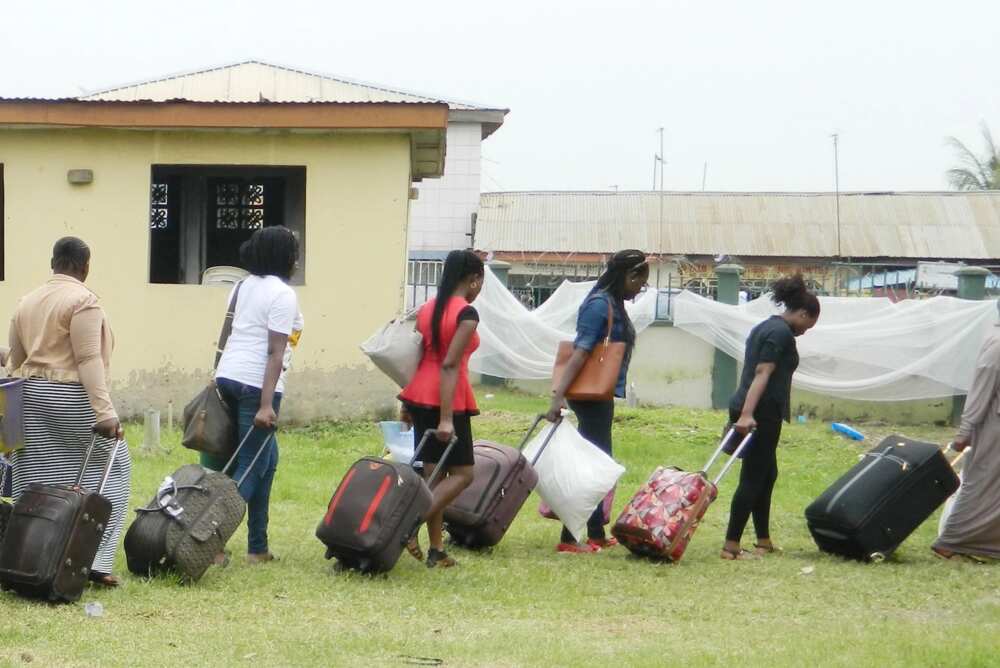 Apart from the documents that we have outlined above, there are also other things you need to take to camp that can allow you to have a more or less pleasant experience. Here are ten things you absolutely need to take with you to the orientation camp if you want to survive:
White T-shirts with round necks. Even though you will be given two T-shirts with your kit, they are not nearly enough to last you for the duration of the camp. They are white, and you will be enduring physical exercises on the daily. So take care of yourself and grab some spare T-shirts from home.
White shorts. The same goes for the shorts. Just imagine what is going to happen to them in a few weeks. And who knows how soon you will be able to get to the washing machine. So it is best to come prepared.
White tennis shoes with white socks. Having spare socks (and often even shoes) can be of utmost importance. Nobody likes the smell of sweaty feet. Therefore, spare your comrades (and yourself) from enduring such torture.
Your favourite snacks and cereals. While you will be offered food, chances are, you might not like it. For this reason, it is best to have some food with you. You can grab some cutlery from home as well.
Toiletries. You do not go travelling without a toothbrush, do you? Going to the orientation camp is the same as going to a different country, only more hardcore. You should have your own towel, toothbrush, toothpaste, shower things and the like, as well as antiseptics, sanitary pads, bandages and Band-Aids just in case.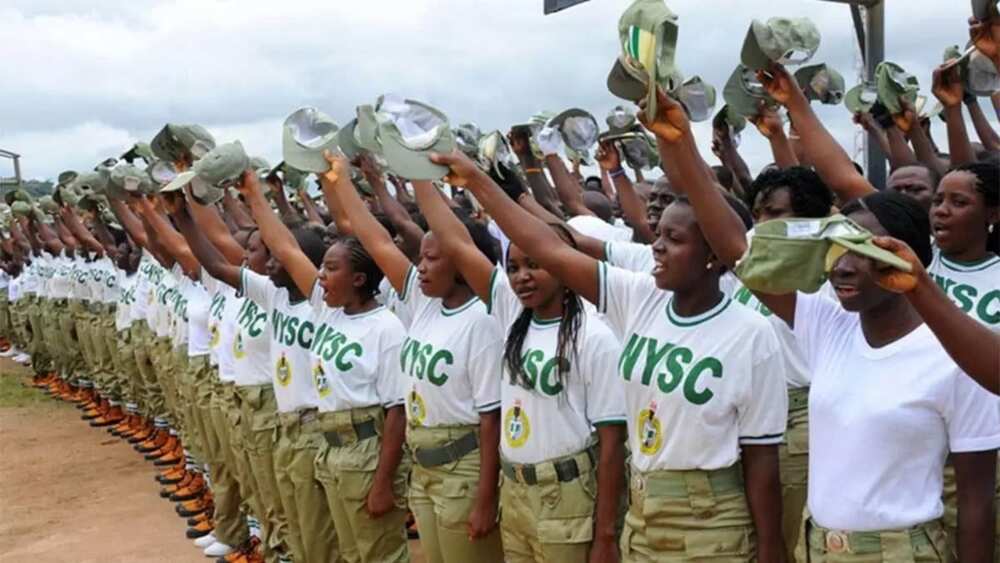 READ ALSO: How to check NYSC posting online in 2018
A mosquito net. Seeing that you are going to spend several weeks pretty much in the middle of nowhere, a mosquito net will be essential if you want to avoid constant itching and buzzing next to your ear.
Money. It is advised that you have your ATM card with you, along with several thousand naira, so that you can buy some food, charge your phone and get whatever you might need.
A torchlight. Even though most phones these days have flashlights built in, you might not want to waste your precious charge on that. Therefore, grab a torch and some batteries for it from home for finding your way around at night (and telling spooky stories).
A waist pouch (fanny pack). If you want to avoid being robbed (not that it is a definite possibility), you should get yourself a good old fanny pack for carrying the valuables on you at all times. You can use it for storing money, credit cards, phone, documents, etc.
Padlocks. This is another way to protect your belongings from being stolen. Use them for your suitcases and drawers to lock your things. Nobody says that there is a threat of theft/robbery, but it does not hurt to be prepared.
In addition to these ten essential things, you should also think about a first-aid kit (including the medicine you require), power bank, pillow, pillowcase, bed sheets, a bucket and other things you might need for your three-week stay at the orientation camp.
That is all we have to say on the NYSC camp requirements. Before your deployment, make sure you have everything with you. Feel free to use this post as a checklist for when you are packing your bags to go there. Good luck!