- The recall process for Senator Enyinnaya Abaribe has reportedly commenced
- The group which started the process said the senator had failed in his duties
- According to the group, all the six local government areas that make up Abia South senatorial district are in support of the recall process
A group under the aegis of Coalition of Abia South Senatorial Movement (CASSM) has announced that it has commenced the recall process for the senator representing Abia South senatorial district, Enyinnaya Abaribe, for failing in his duties as a senator.
Speaking to members of the group at Osusu hall in Aba, the commercial city of Abia state, the leader of the group, Prince Paul Ikonne stated that as a group, they have the right to vote for whoever they choose and be voted for in any election.
He lamented that because of the inept representation of the Senator Abaribe who have not done well since he became a senator representing them, "the process of his recall begins now."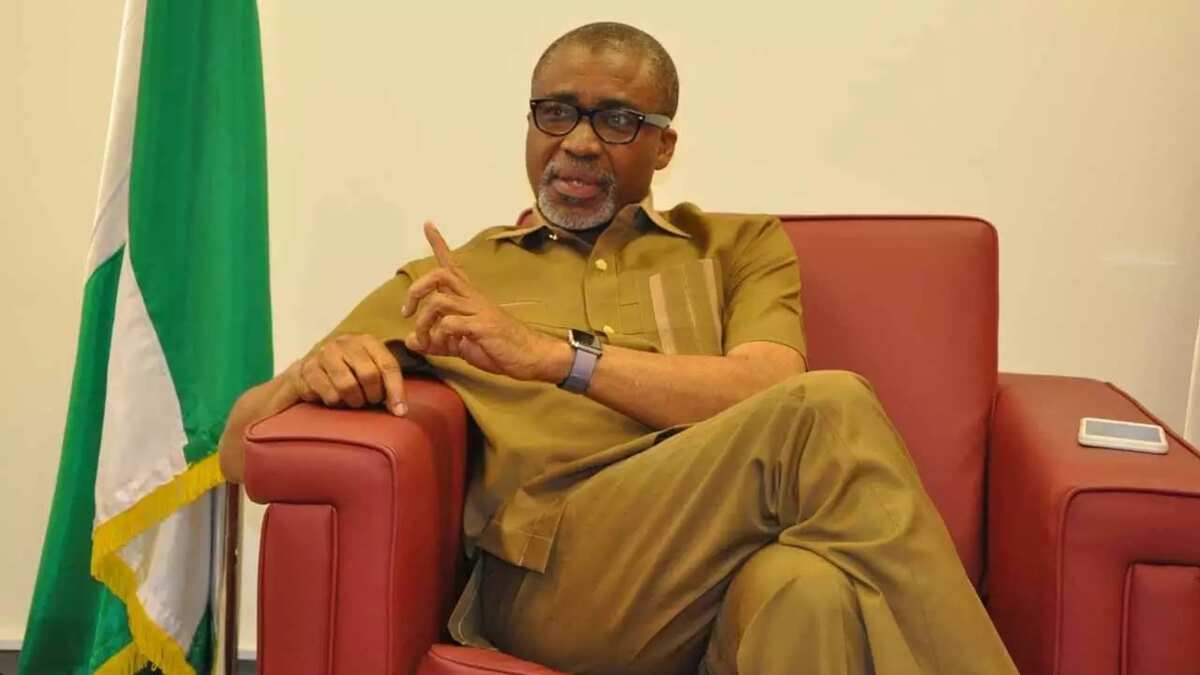 READ ALSO: Saraki announces special panel to strengthen security in National Assembly
His words: "Senator Abaribe was sent to the Senate by us to make good laws and attract projects that will help to improve both lives and infrastructural development of our area but what we are getting is a total and colossal failure from him.
"In that regard, we have no other option than to commence his recall process as all necessary forms will be filled by everyone needed to do that and as a law abiding citizens we are following due process to do what we are doing.
"This is not a political party or organization though political parties which its members are from the zone are here with us as it is a project that concerns all, we have PDP, APC, APDP among others are with us in this recall process."
Ikonne who distributed the recall process forms to party and ward leaders urged them to take the forms home and give same to their people, expressing confidence that once the people see the forms, they will key into the process.
"Enough is enough as all the six local government areas that make up Abia South senatorial district are in support of the recall process, they are Aba North, Aba South, Obingwa, Ugwunagbo, Ukwa East and Ukwa West council areas," he added.
Also commenting, Chima Enwereuzo a PDP member from Ukwa West council area, said they are recalling Senator Abaribe because he has not being representing them well at the Senate.
On his part, a member of Advance People Democratic Party (APDP), Nwobodo Nwanganga, said they were at the meeting to commence the recall process for Abaribe for failing to make good laws and attract projects to their district.
Nwanganga noted that after going to other senatorial districts in the state and seeing what his colleagues have done for their people, "I feel ashamed and short changed which is the reason for my support for his recall."
He said that he has made many efforts to call the senator on phone, "but he has this ugly habit of not picking your calls and when you persist in calling, he will switch off his phone probably to avoid being disturbed."
Similarly, an APC member from Obingwa where Abaribe hails from, Barrister Daniel Nweze, said the senator needs to be recalled as they did not send him (Abaribe) to the Senate to insult President Muhammadu Buhari. He, however, added that they will follow due process in recalling Senator Abaribe.
READ ALSO: Court gives Abaribe, others 7 days to account for Kanu's whereabouts
Two weeks ago, the plenary session of the Nigerian Senate became rowdy after Senator Abaribe described President Muhammadu Buhari as incompetent.
Abaribe made the comment when he raised a point of order citing Order 43 to make reference to the conflicting reasons given by high security personnel in the current administration for the herdsmen/farmers clashes.
Kogi West senatorial district to recall senator Dino Melaye from the Nigerian Senate on Legit.ng TV