Incidence and prevalence of diabetes in Nigeria today is one of the most significant troubles. Due to the statistic, it the last 20 years the number of people with diabetes has increased by 12% all over the world. Nowadays there are at around 3.8% of people are people with diabetes. This is hazardous disease, especially for children. As for Nigeria, the diabetes prevalence in the country has also increased, and this makes medics worry about the future situation. According to the forecasts of the World Health Organization, diabetes will occupy the seventh place among the causes of death in 2030.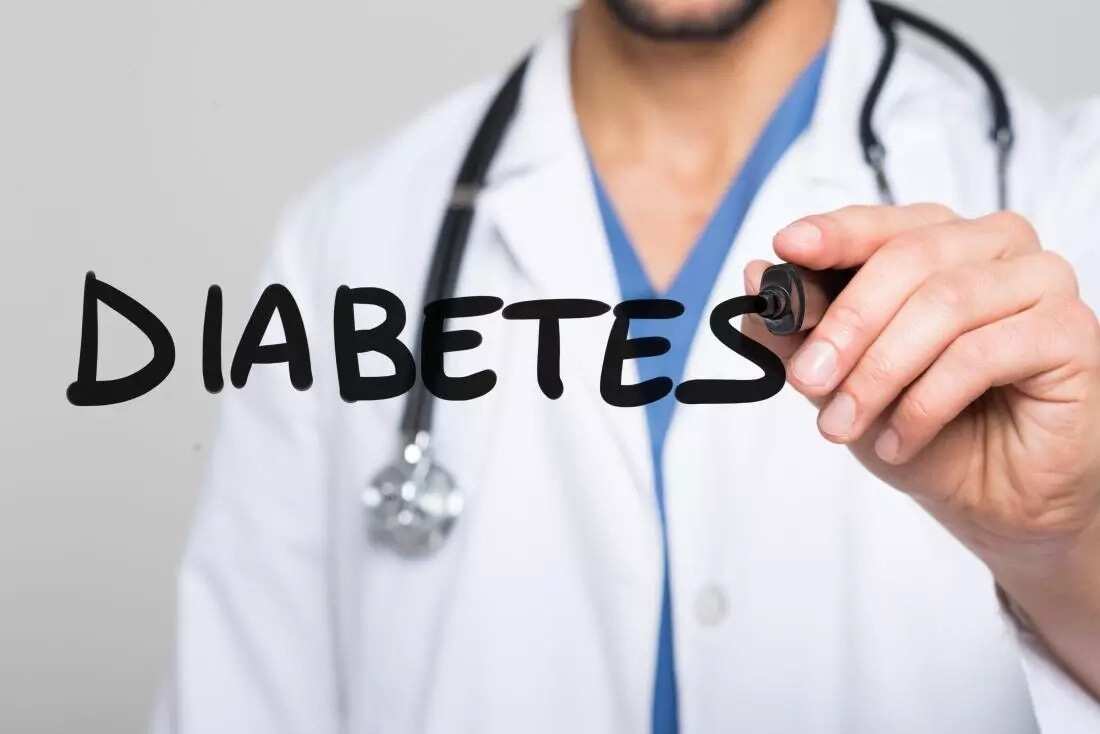 What is the prevalence of diabetes?
Traditionally people associate diabetes mellitus with meaning "curse." Earlier the diagnostic was made by a blood test or urine test to find out the level of glucose in the organism. Currently, oral hypoglycemic agents, but not insulin, are readily available for people and are acceptable to those who are ill with diabetes.
Every 5 seconds someone in the world develops diabetes, and every 7 seconds someone dies from this disease, which has become a non-infectious epidemic of the XXI century. Recent evidence indicates that people in low- and middle-income countries bear the brunt of the epidemic and that this disease affects far more people of working age than previously thought.
According to available data from 1985, then 30 million people had diabetes worldwide. After 15 years, this number exceeded 150 million. Today, in less than 15 years, the number of people with diabetes is approaching 400 million, half of whom are between the ages of 20 and 60.
Today, the number of people with diabetes mellitus double every 12-15 years. The percentage of patients with type 1 or type 2 of diabetes in the whole of the planet is about 4%.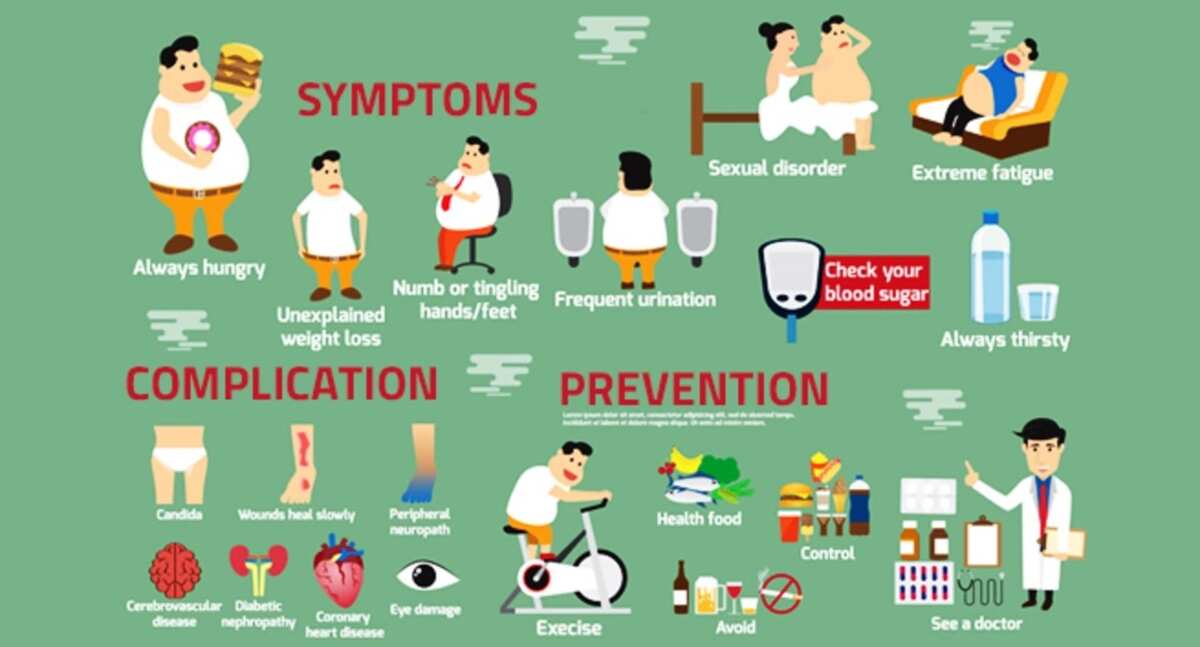 READ ALSO: Side effects of ginger you should know
Diabetes in Nigeria
Diabetes mellitus is a diverse group of metabolic abnormalities, which is often associated with countries such as Nigeria. In the early nineties, it is known not very much about diabetes in Nigeria.
The cost of treating diabetes in most cases is left to the person with it. Insulin, which requires an individual recipe, could take a minimum 29% of monthly income. Pretty big numbers, don't you think? Additional and alternative medicines are widely used by people with diabetes and have an integral component in the treatment of diabetes.
On the road to reducing the burden of diabetes in Nigeria, doctors propose to make joint efforts to address preventive measures, improve the health insurance system and a structured diabetes program.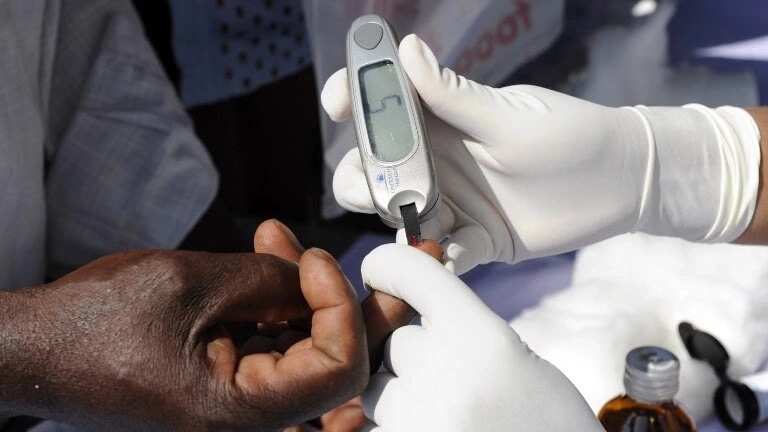 Today, more than 12 million Nigerians have diabetes or its symptoms. Think, it is almost 9 percent of Nigeria population.
In 2014 the International Diabetes Federation did the research in Nigeria about the number of people with this disease. For some time, there was figuring the information that Nigeria has the biggest number of people with diabetes in Sub-Saharan region, but later it was busted. However, this is not changing the situation in general. The diabetes prevalence by country is still critically. Moreover, the scientists are saying that every 15-20 years the number of sick will double.
The only way to improve the situation around the diabetes mellitus is to increase the average level of life in the country and to take preventive measures with people, especially with children.
Children with diabetes
Children usually have type 1 diabetes - a kind of genetic defect in the immune system: antibodies destroy pancreatic cells, taking them for strangers. It is this gland that produces insulin, a hormone that helps glucose to get out of the blood into all cells of the body. Glucose - this is the "fuel" on which the body works. If insulin is not enough, then glucose is not entirely used, and sugar accumulates in the blood, metabolic disorders begin, and failures occur in the work of different organs.
Symptoms of diabetes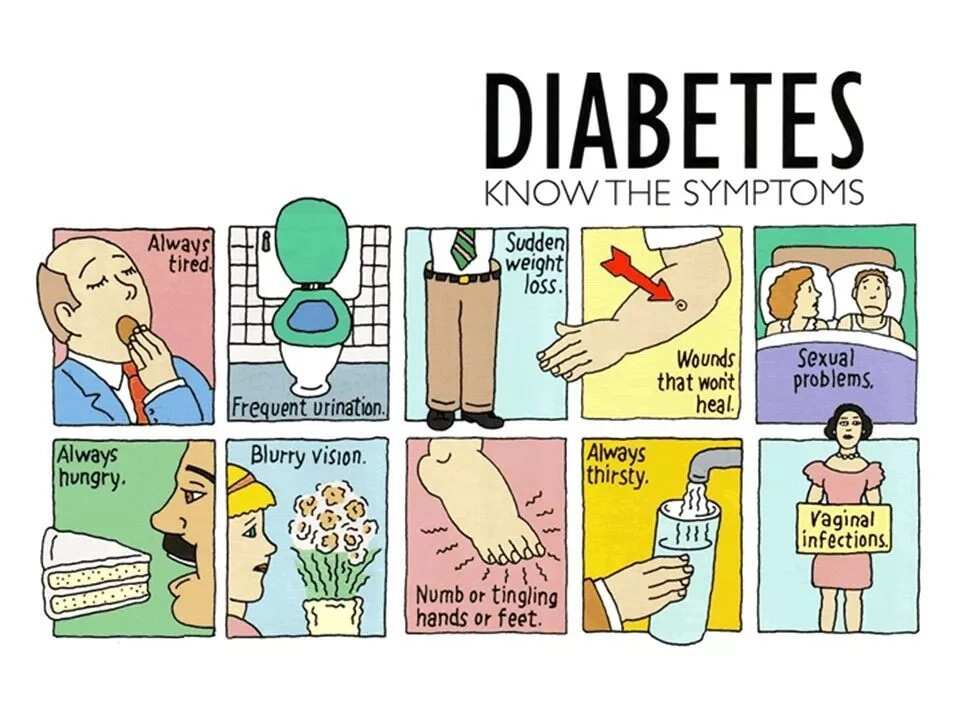 There is a complex of symptoms, characteristic of diabetes mellitus of both types:
frequent urination and a feeling of thirst;
rapid weight loss, even with good appetite;
feeling weak or tired;
fast fatigability;
obscurity of vision ("white veil" before the eyes);
decreased sexual activity, potency;
numbness and tingling in the limbs;
feeling of heaviness in the legs;
dizziness;
protracted course of infectious diseases;
slow healing of wounds;
drop in body temperature below the mean;
cramps calf muscles.
There are cases when a chronic increase in blood sugar for a while may not have such typical for diabetes manifestations as thirst or a significant increase in the daily amount of urine. And only over time, patients pay attention to general weakness, constant bad mood, itching, common pustule skin lesions and progressive weight loss.
To establish a diagnosis of diabetes, it is necessary to determine the level of sugar in the blood. At a fasting blood sugar level of less than 7.0 mmol / L, but more than 5.6 mmol / L to clarify the state of carbohydrate metabolism, it is necessary to conduct a glucose test. The procedure for this test is as follows: after determining the level of sugar in the blood (fasting period "before" not less than 10 hours), 75 g glucose should be taken.
The next measurement of blood sugar is produced after 2 hours. If the blood sugar level is more than 11.1, you can talk about the presence of diabetes. If the blood sugar level is less than 11.1 mmol / L, but more than 7.8 mmol / L - represents tolerance to carbohydrates. At lower levels of blood sugar, the sample should be repeated after 3-6 months.
READ ALSO: List and uses of medicinal plants in Nigeria