- The endorsement of Uche Nwosu by Governor Rochas Okorocha ahead of 2019 governorship election in Imo state is still generating reactions
- Nwosu is Okorocha's chief of staff and also his son-in-law
- An APC chieftain, Comrade Chijioke Uzomba, said Okorocha endorsing his son-in-law is a normal thing
An All Progressives Congress (APC) aspirant for a seat in the Imo state House of Assembly, Comrade Chijioke Uzomba, has stated that there is nothing wrong with Governor Rochas Okorocha endorsing his son-in-law, Uche Nwosu, to succeed him in 2019.
Uzomba, who is seeking to represent the people of Ideato South in the Imo legislative house, said Governor Okorocha's open support for Nwosu "is a normal thing."
He made the comment during an interview with Legit.ng in Abuja recently.
His words: "Okorocha made a statement not a declaration and he have the right to do so. He has not said he will force Imo to accept him, he just endorsed him, which is a normal thing. If I have a son-in-law that is competent, I will endorse him, that's not a problem. Governor Okorocha has made a statement, Uche Nwosu now has the work to do to get himself there.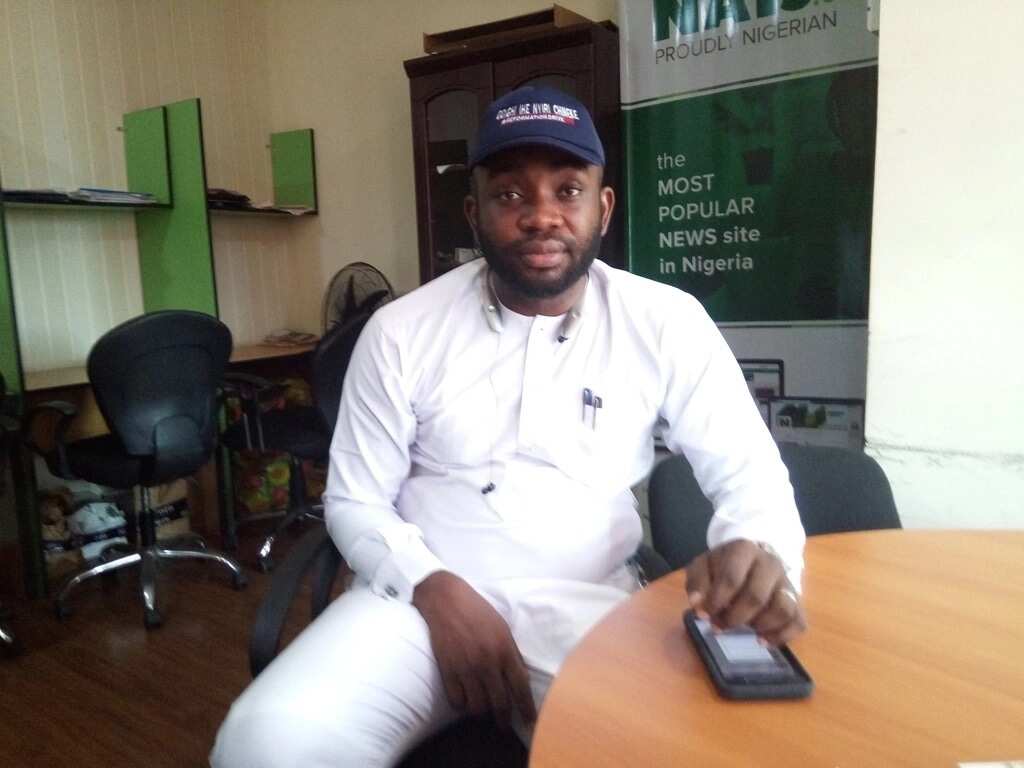 READ ALSO: CSO slams PDP over claims of additional 30,000 polling units by INEC
"He has the constitutional right to contest as a candidate. There is no part of the law that deprives him of the opportunity. The party's rules and regulations does not stop him from contesting for the position."
Speaking on why he is seeking the ruling party's ticket to represent the people of Ideato South in the Imo state House of Assembly, 32-year old Uzomba stated that Nigeria's political space is now obsolete, "because the level of intelligence and innovation has been saturated."
He opined that there is a need for younger people to participate in politics and inject fresh ideas into the system for progress and development of the people.
He said: "Ideato is a very blessed place. We have natural resources, we have agricultural products that are cash crops. I want to let my people, that this step I intend to take is the step to where we ought to be – the promised land.
"Ideato is going to be great place of we make the right policies if we create the right value chains if we equip the right people and set up the right system. Our people are hardworking people, people are ready to go to farms, but there is no value chain. Nobody is buying their crops and taking it to the markets so there is a lot of gaps on the value chain that is supposed to ensure good living development.
"My promise to the people of Ideato is that if I succeed and get to office by the grace of God, the policies that are going to be made within four years, the interventions and constituency projects are all going to be focused on creating value chains so that even if I don't return, people would have been empowered and structured on how to earn a living, which is the main problem we have."
OPINION: 2019 election is not a reality TV show  by Segun Awosanya
Asked why he is leaving the comfort of Abuja where he is based to partake in local politics in Imo state, Comrade Uzomba, who holds a Masters Degree in logistics and supply management from the University of Hull in the United Kingdom, said he is entering politics to provide solutions.
He said: "I am not a moneybag. I run a business which is still an SME with over 200 skilled and unskilled workers. My involvement in politics is because I have been opportune to see where governance reflects good living, prosperous citizens, stable health care and employment.
"I spent some part of life outside the country so I have seen where people are directly dependent on the government knowing fully well that whatever concerns them will be taken care of by the government which is not the situation here in Nigeria.
"So, for me, instead of sitting down and criticizing the government, I challenged myself to enter the arena and try it myself. I know it won't be an easy journey but I am determined to start somewhere.
"I am a grassroots person. As an Igbo man, I know my traditions, I go back to the village always. This year, I have been to my village four times already. I know my people, I communicate with them, they communicate with me, I know the real problems that they are facing. I am not going into politics to find out what the problem is, I already know the problems my people are facing, so I am going there to provide solutions."
PAY ATTENTION: Install our latest app for Android, read best news on Nigeria's #1 news app
Meanwhile, the APC on Monday, April 23, inaugurated its national convention planning committee. The 68-member national convention committee is chaired by the governor of Jigawa state, Alhaji Mohammed Badaru Abubakar.
The committee was inaugurated at the APC national secretariat in Abuja by the national chairman of the party, Chief John Odigie-Oyegun.
APC chieftains in Benue state say PDP has nothing to offer on Legit.ng TV
Source: Legit.ng