Davido Adeleke family background
Everyone in Nigeria knows that Davido is a prominent singer who has already made a name for himself. Did his family support him? What about his father – is he known? Read about Davido Adeleke family background and find out the exciting truth about his family.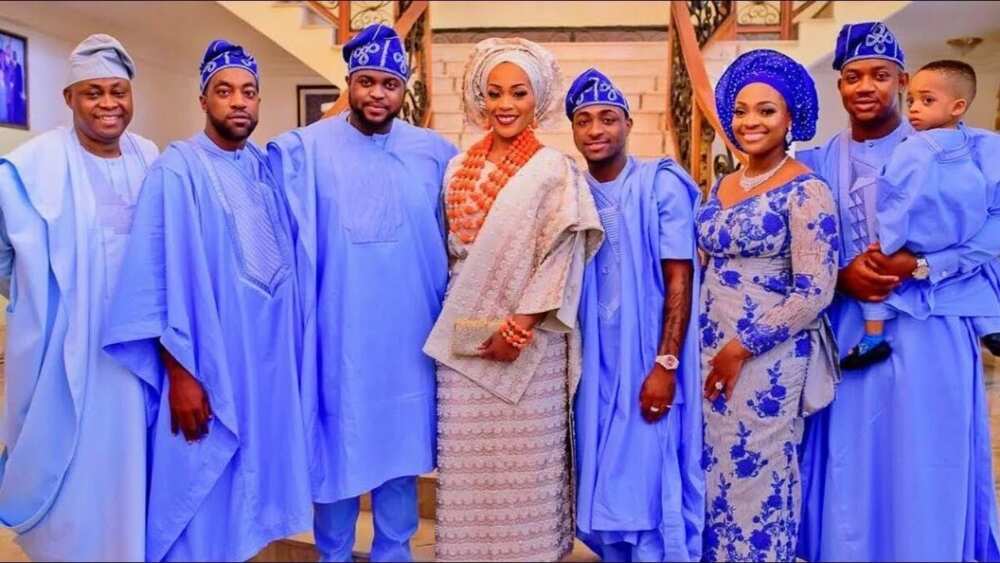 Briefly about Davido
David Adeleke, who is known by his stage name Davido, is one of the most successful Nigerian musicians. He received his education at British International School in Lagos, later moving to Oakwood University for his higher education, but soon moved back to Nigeria and enrolled in Babcock University.
He first got his spot under the sun in 2011, when his hit "Back When" topped the charts. Shortly after, Davido began releasing other hit singles, which became popular all over the country and collaborated with different Nigerian and international stars.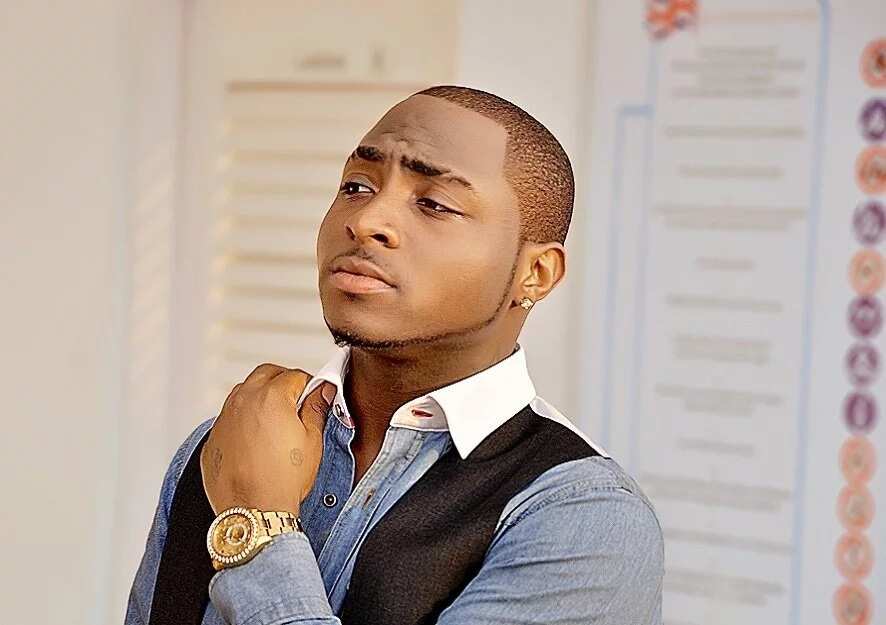 The Adeleke family
The celebrity was born in Atlanta, in the United States, but comes from the Nigerian Adeleke family. Davido father's name is Adedeji Adeleke, and he is often called Elder Deji Adeleke. He is a rich and prosperous businessman, so thriving for success definitely runs in the family. As for the late mother of Davido, Veronica Adeleke, she was a former university lecturer. She passed away in 2013. Davido's parents had two children, himself and his sister Sharon Adeleke.
READ ALSO: Davido girlfriend got an expensive diamond chain from her beloved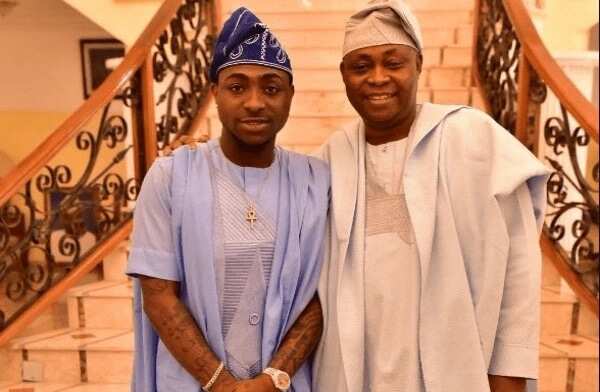 Davido father
The father of the famous rapper Davido, who is commonly known as Elder Deji Adeleke or by his name Adedeji Adeleke, is of Yoruba descent. He comes from Osun State in Nigeria. Deji Adeleke was born on the 6th of March, 1957. His family lived in Enugu State back then. His father, Adebayo Adeleke, was a chief, and he was responsible for the development of Banana Island, the artificial island which is in Lagos. He was known for promising to make Nigeria proud by constructing this island, creating the plan for its expansion and sticking to it until Banana Island started attracting investors from Nigeria and the world, and eventually became one of the most expensive resorts in the country.
Eventually, Deji has become the well-known and influential investor and businessman as well. For his entire life, he was married to Veronica Adeleke, the mother of his two children, until she passed away. By the way, his older brother, Isiaka Adeleke, was the former Governor of Osun State, so the entire family has reached some success in one field or another. Isiaka Adeleke passed away in April 2017.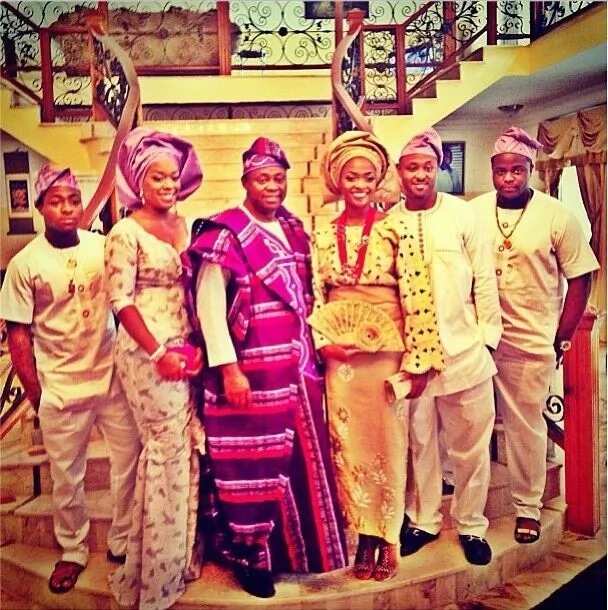 Deji Adeleke has a great experience in the education – he is a partner and co-founder of Adeleke University, which is situated in Ede,Osun State. He is a CEO of Pacific Holdings Ltd Company, which specializes in finances and investments in different sectors of the Nigerian economy. It deals with steel production, energy, logistics, and warehousing. Apart from that, Deji Adeleke is involved in real estate as well as banking.
People, who know Deji Adeleke personally, have acknowledged his strict discipline, philanthropy, and Christian faith. He raised Davido strictly, making him stay at school to pursue his bachelor degree, even when he became famous and wanted to drop out of the university. Deji Adeleke has made generous donations to Babcock University, the educational institution, where his son Davido graduated from, and where his wife taught. Thanks to him, the new beautiful hall in Babcock University was built. Among his other notable achievements was building a new edifice in the Seventh Day Adventist church.
Deji Adeleke prefers to stay in the shadows and not get involved in excessive media attention, especially when his famous son Davido gets into a dramatic story that is covered by all the media. When Davido had a feud with his ex-girlfriend Sophie Momodu, who is also the mother of his little daughter Imade, Deji Adeleke tried to protect the baby girl from the scandals and media attention.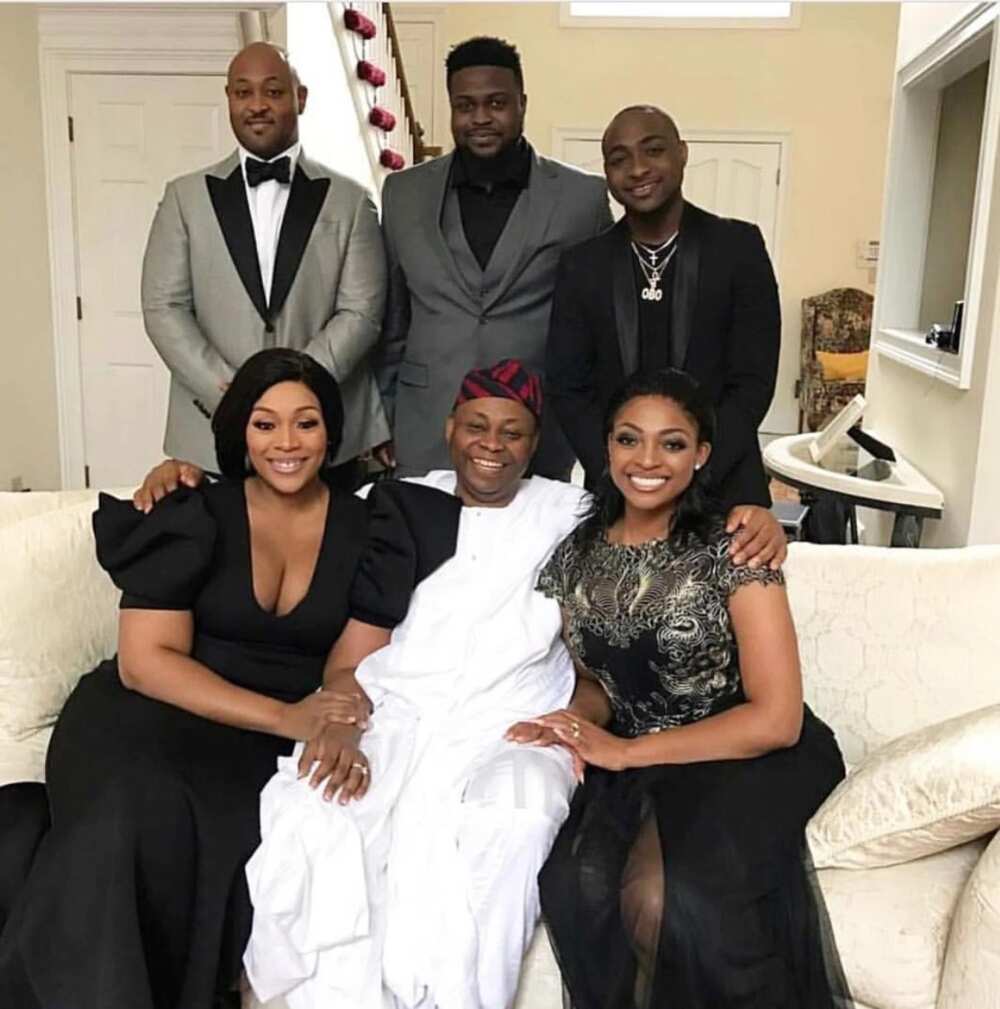 Davido spends every free second with his family and values them a lot. By the way, apart from Imade, he also has a younger daughter with the American woman named Amanda. The baby girl's name is Hailey.
As you can see, all the members of Davido family are successful people who are used to running businesses, earning money, and making names for themselves.
READ ALSO: Davido girlfriends: hot ladies who dated the star
Source: Legit.ng