Best styles for lace materials
Let's talk about the best styles for lace materials. It seems that we have returned to lace trends. Each fashionista can wear lace styles, just need to keep a balance and carefully try to combine with everyday images. Why do Nigerian women like lace styles so much? No wonder, because they look romantic, ultra feminine, and classic.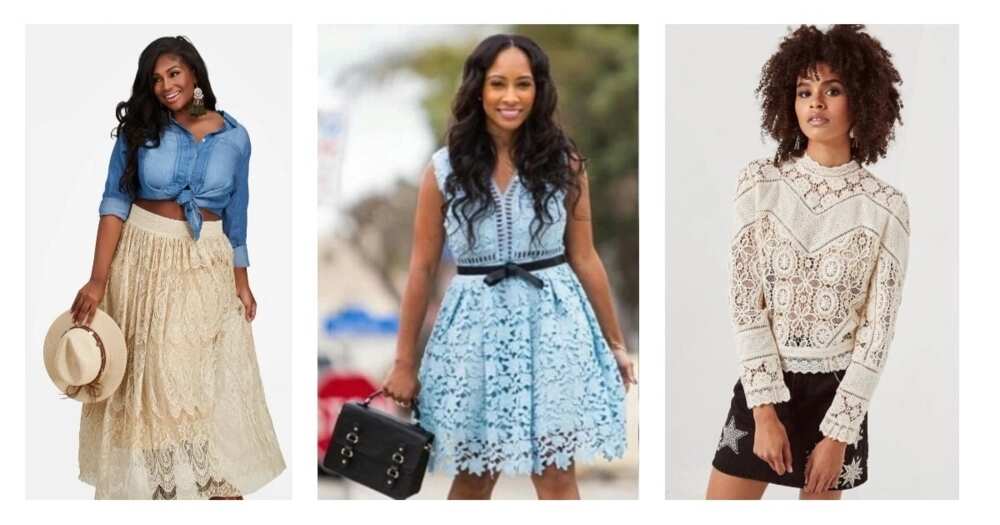 Lace fabric has been in fashion for several seasons. But this year it's especially popular. And we agree with this statement, because what can look more elegant and exquisite on a woman's figure than lace and guipure.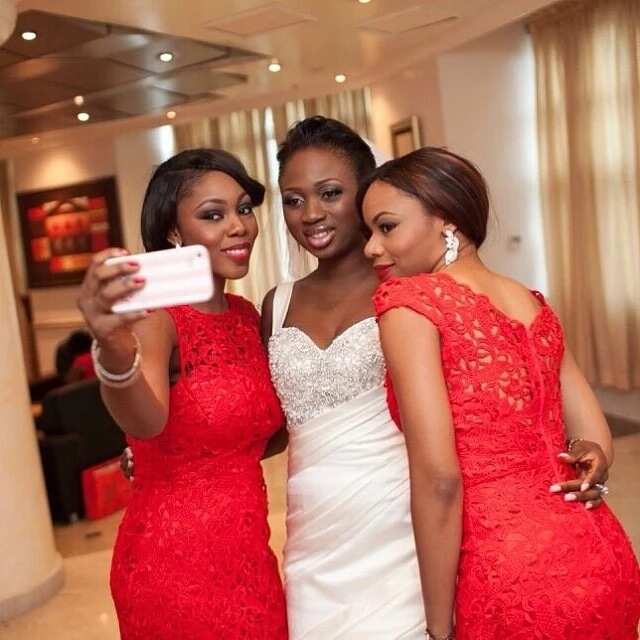 Dresses, skirts, T-shirts, blouses, and tops made of lace or just with lace elements are really beautiful. Also, lace clothes are trendy to combine with rough fabrics and knitwear. So, lace styles for ladies can safely be considered as all-season clothing.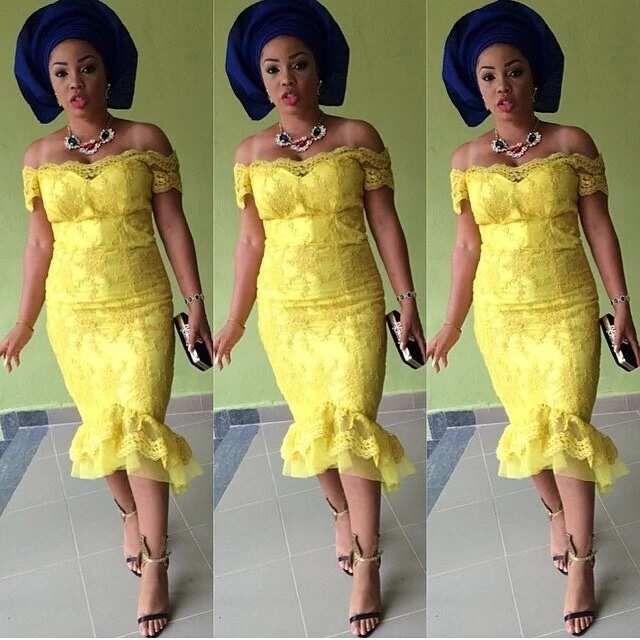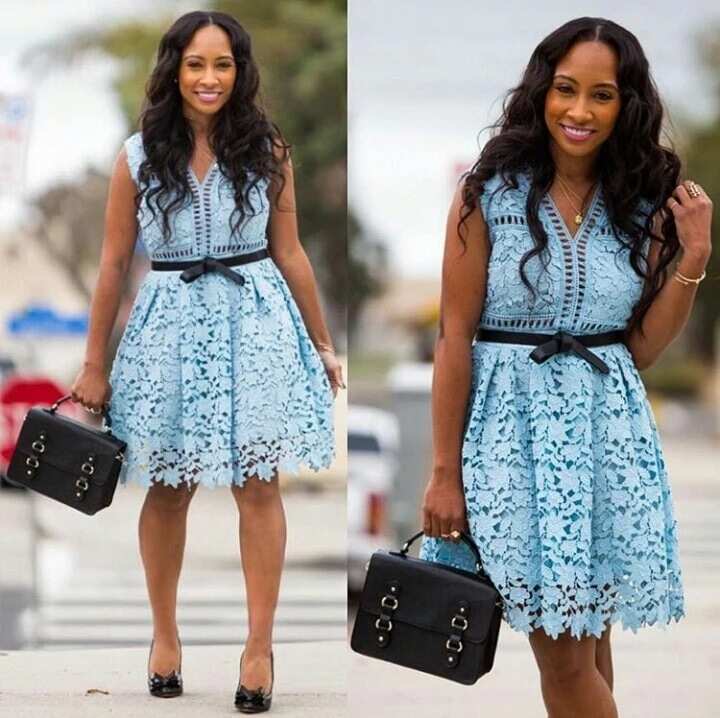 Lace gown styles
Stunning single-colored dresses emphasize female beauty. White lace gowns look especially gently and elegant. It's a win-win choice for the hot day. You can take it in the office, a restaurant, and for a walk.
You can choose dresses with lace trim. This element of decor is a great addition to the very topical velvet and satin dresses this year.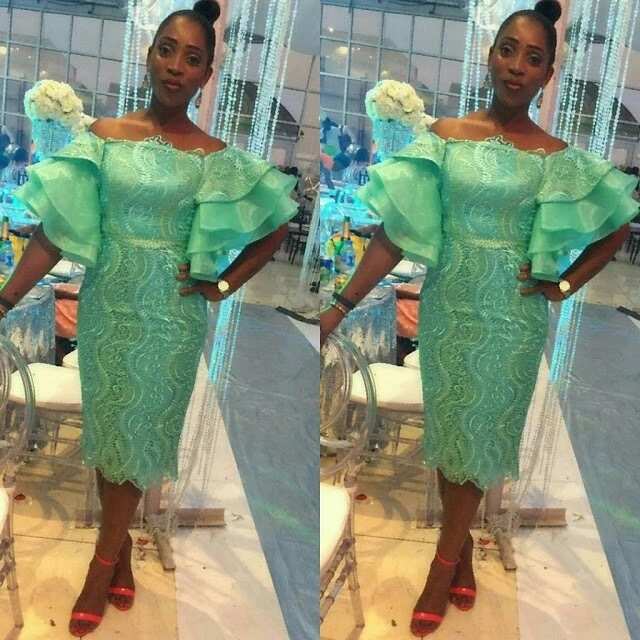 Super-fashioned frills and flounces look incomparably on the styles for lace materials.
Even the simplest model of a lace dress is already quite a beautiful outfit. Therefore, it's not necessary to overload it with any additional materials.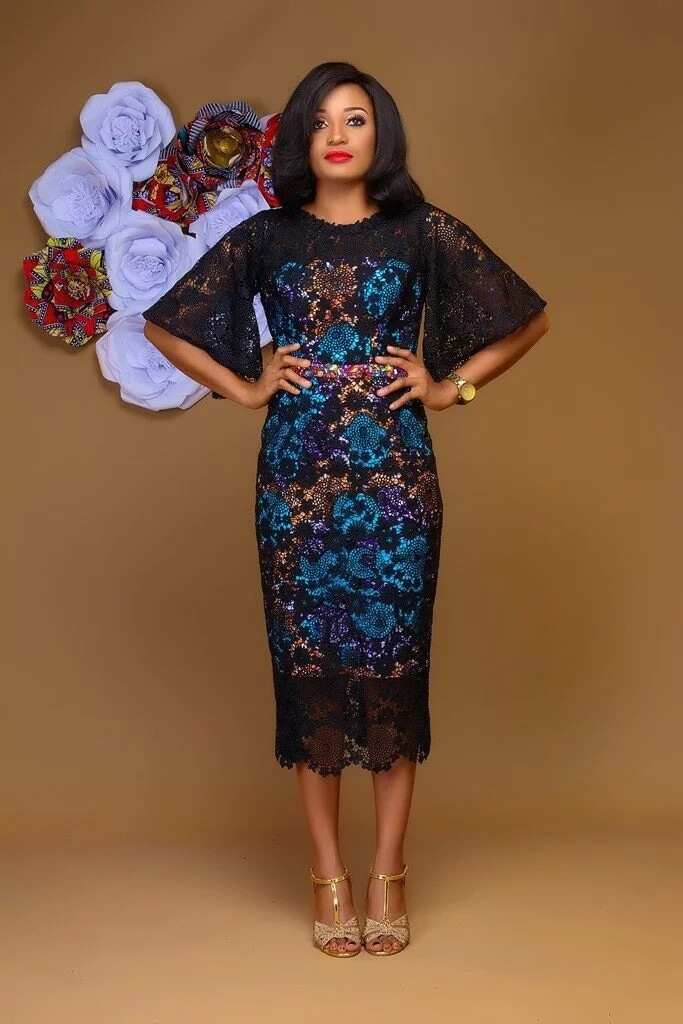 Trendy lace dresses 2018 are offered by designers not only as evening variant. They can be adapted to everyday and even business style. Lace gowns made in traditional black and white colors can be used as a daily outfit for the office. It's an original solution, combining the strictness of tailoring and elegance of expensive material.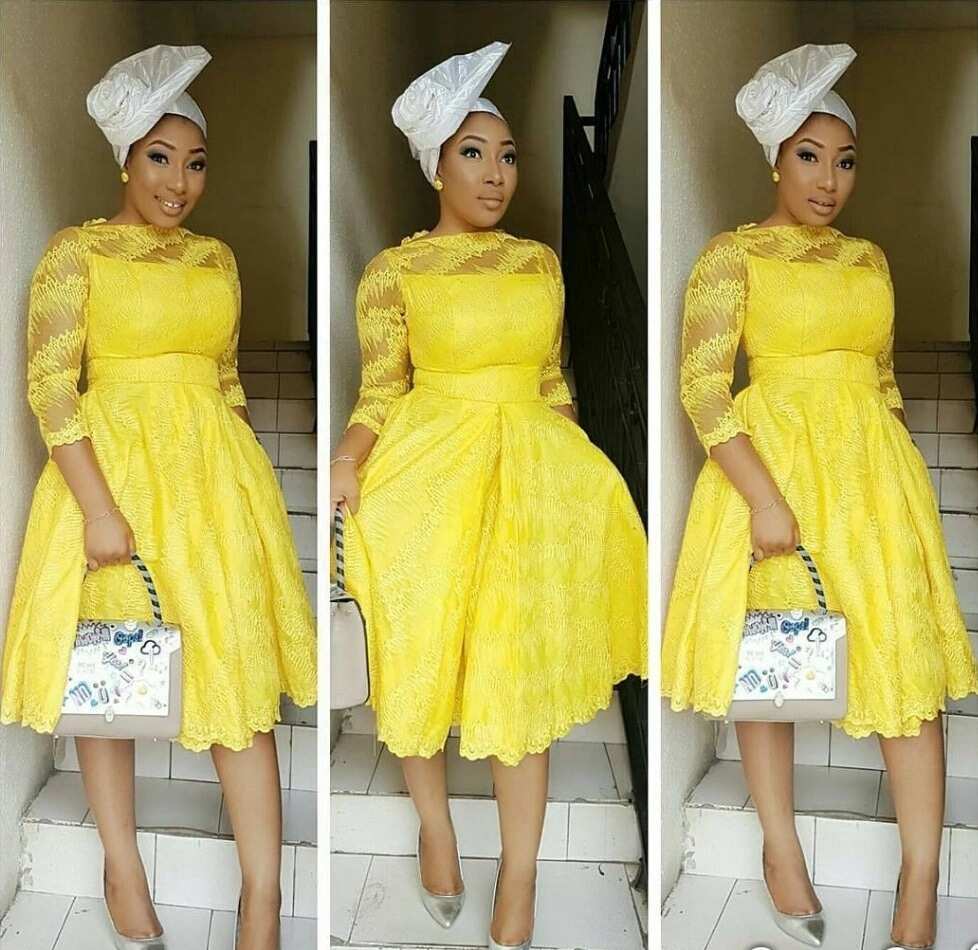 Lace dresses 2018 is a variety of designs, interesting color solutions, and unusual style combinations. Many designers rely on retro style.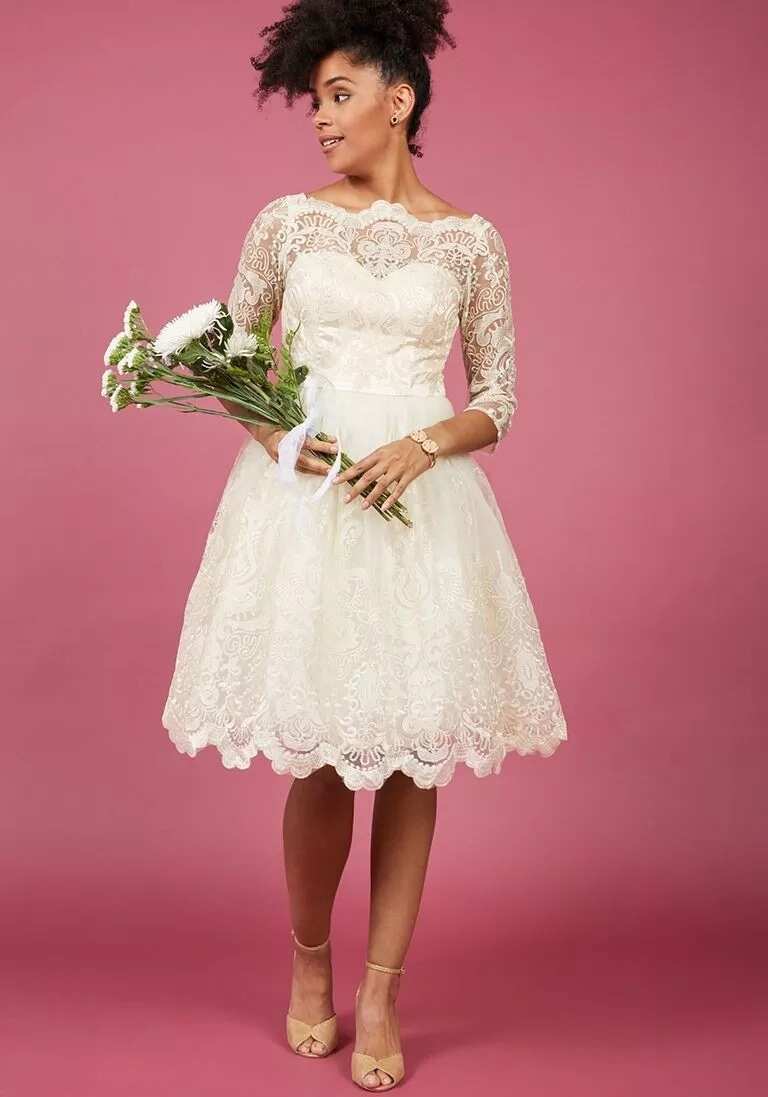 They offer charming fitted styles with flared skirts in the manner of the 50's in neutral colors - cream, puddle, pale olive. Evening lace dresses can be more modern. Red and black lace maxi dresses of a simple cut with high cuts look feminine.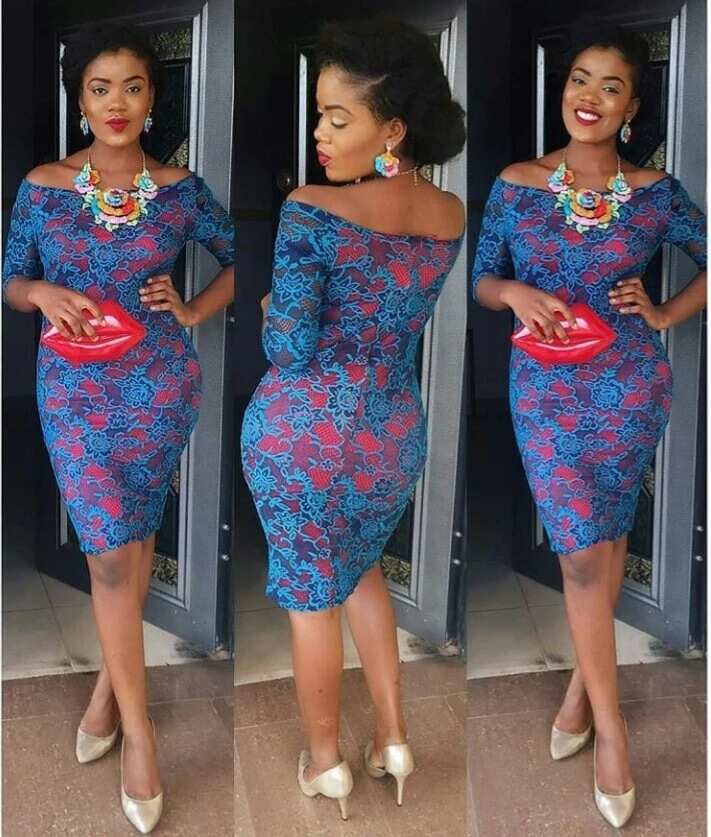 Many designers applied a non-standard approach to the use of lace in casual style. Now gowns made of cord lace can be worn even with sports shoes. One of the trends is an underdress for a transparent lace piece of fabric, contrasting with lace in color. So, cream or red lace looks great on a black underdress and vice versa. Often lace is used in combination with perforated textiles for everyday clothes.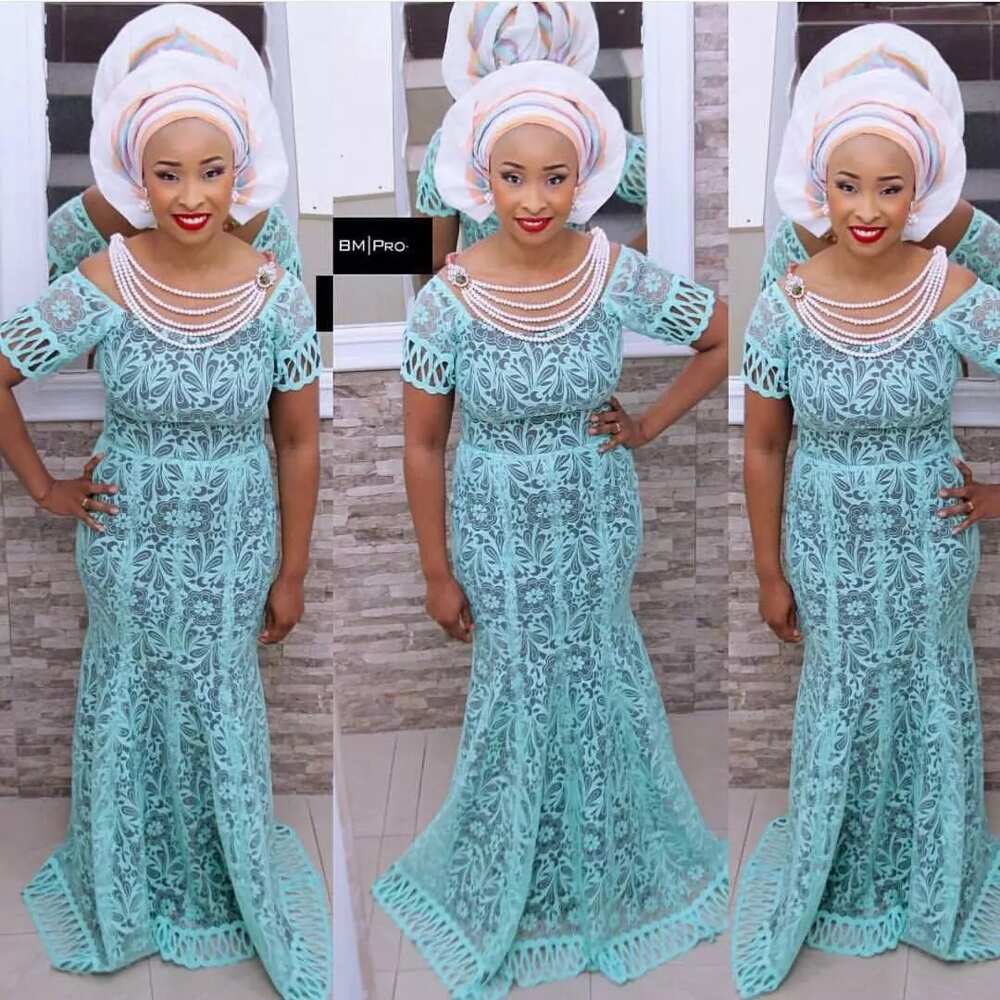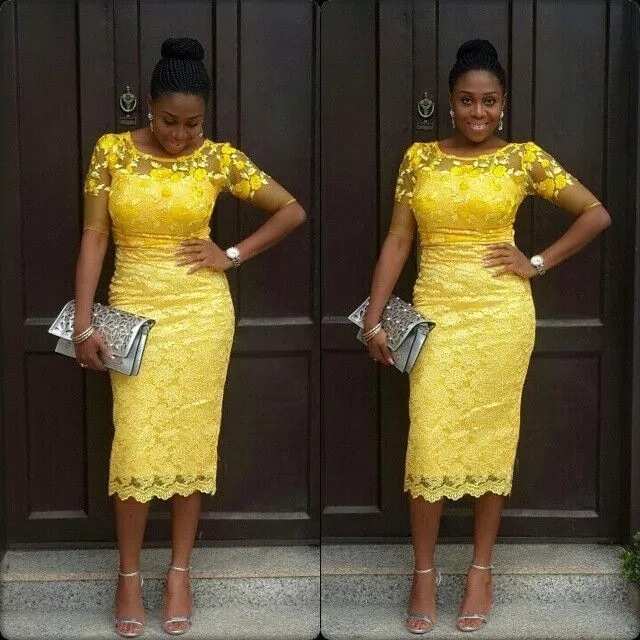 This year, designers recommend wearing lace dresses in bright and unusual colors. Mini dresses in retro style in bright pink, yellow, and green tones look amazing on young girls. Light blue guipure in vintage midi gown complemented by a white collar is very appropriate. For an evening outfit, take brown and delicate items. In combination with gold jewelry, they are luxurious.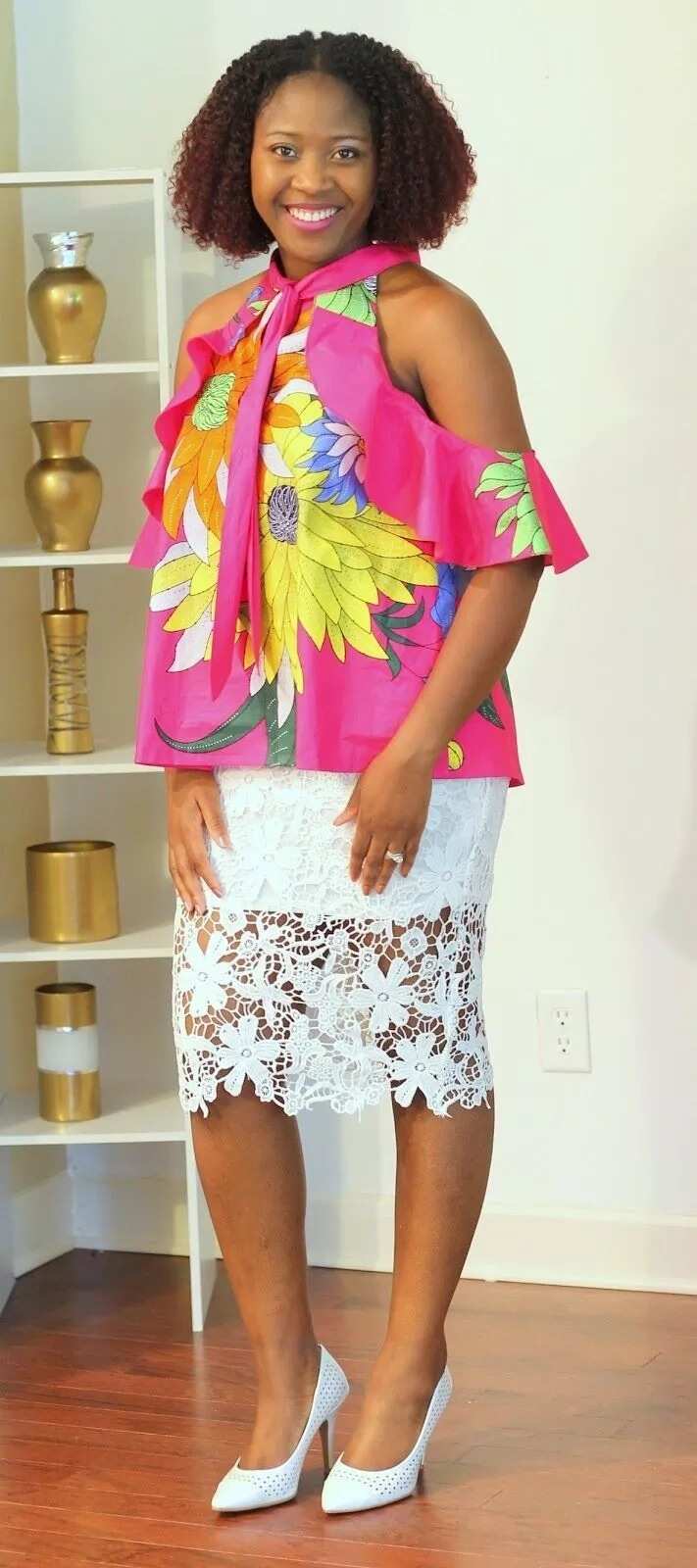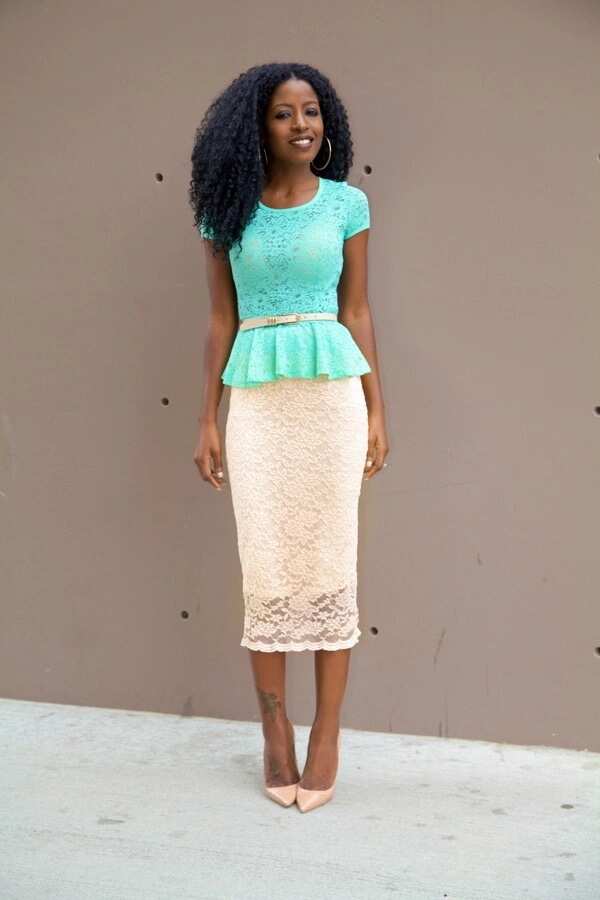 Lace skirt styles
Not only dresses are good, but lace skirts are appropriate too. They can be made entirely of lace fabric or have only openwork inserts or decorative details.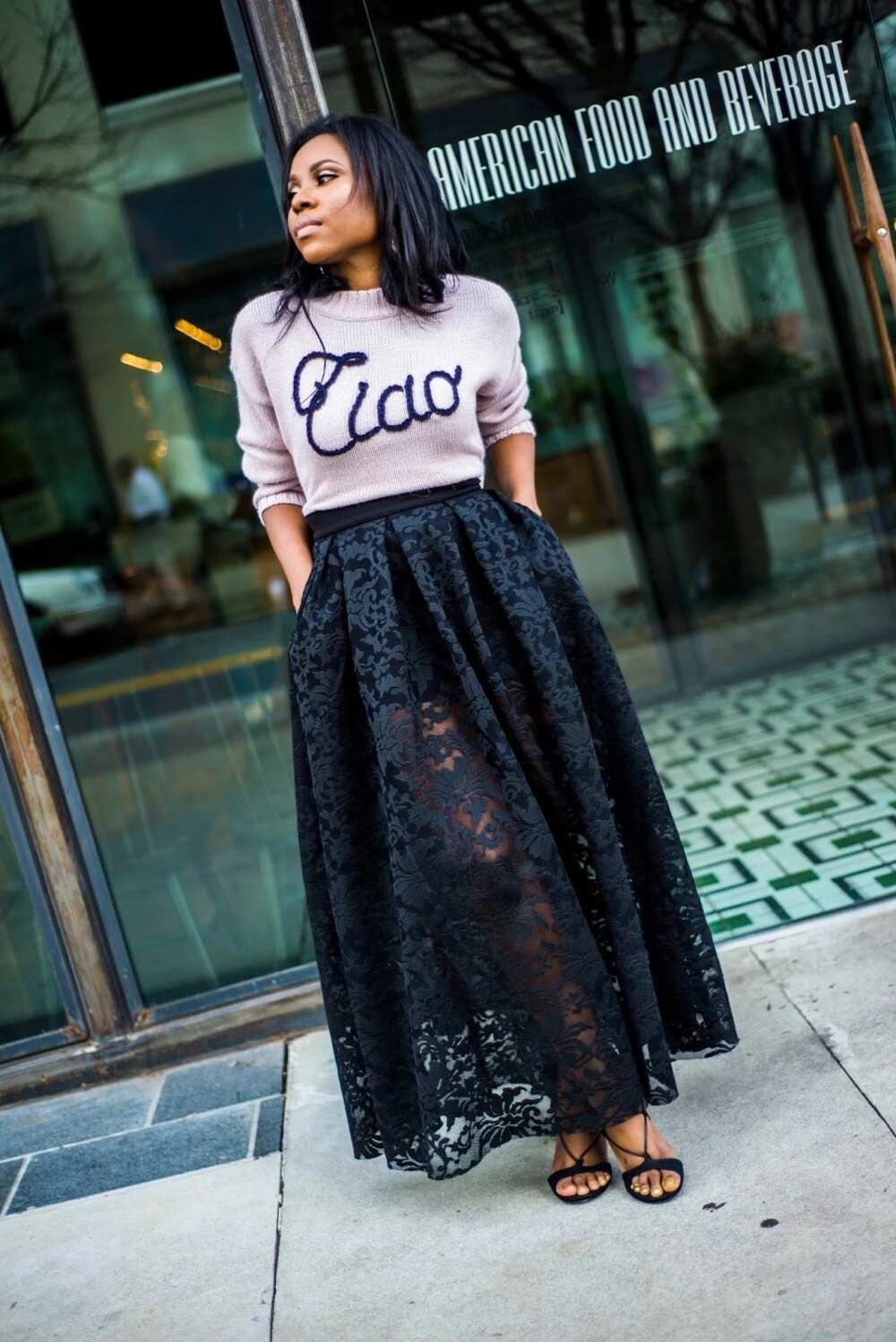 A lace maxi skirt is universal. Combine it with basic shirts, T-shirts, and festive blouses.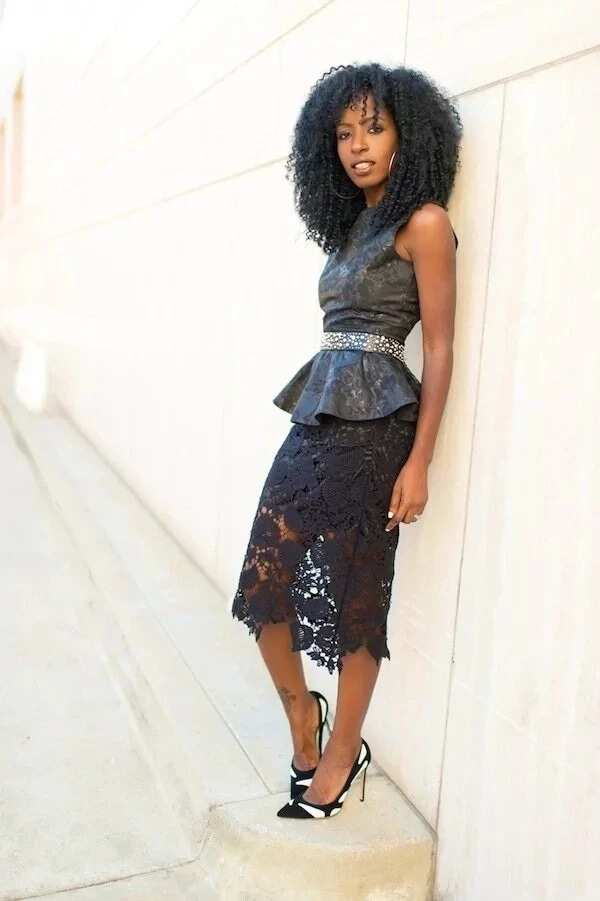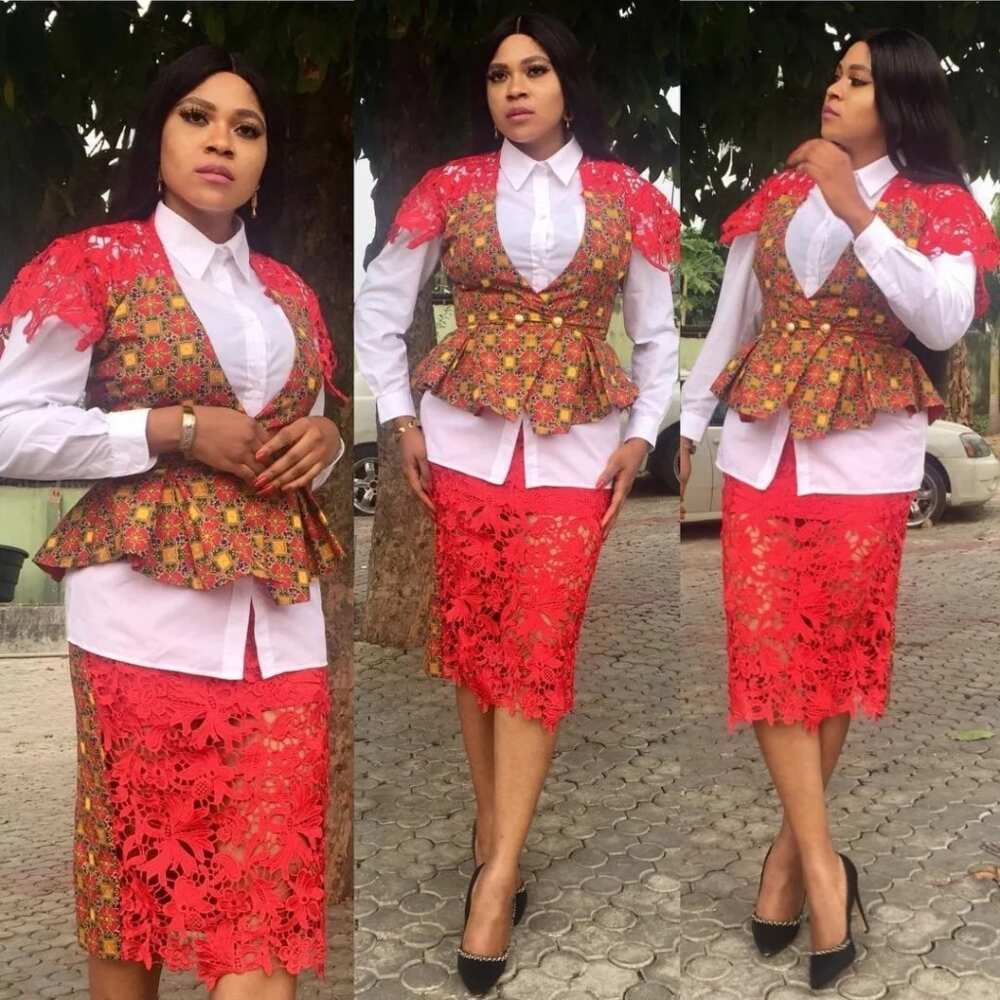 Miniskirts and midi pencil skirts made of translucent lace look very elegant. Lace isn't only a festive option. Modern fashionistas safely wear skirts, decorated with lace to the office. For the business look, you can use a straight skirt just below the knee of a beige or other pastel colors lace.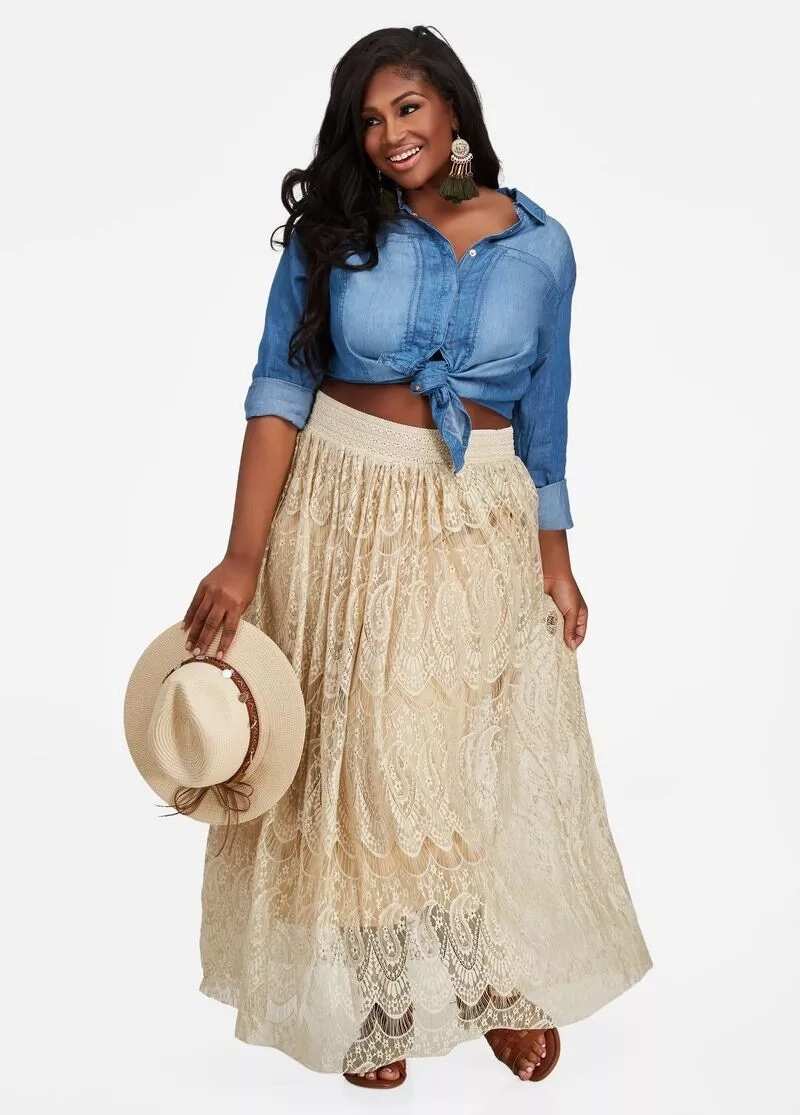 The lace maxi skirt looks fascinating.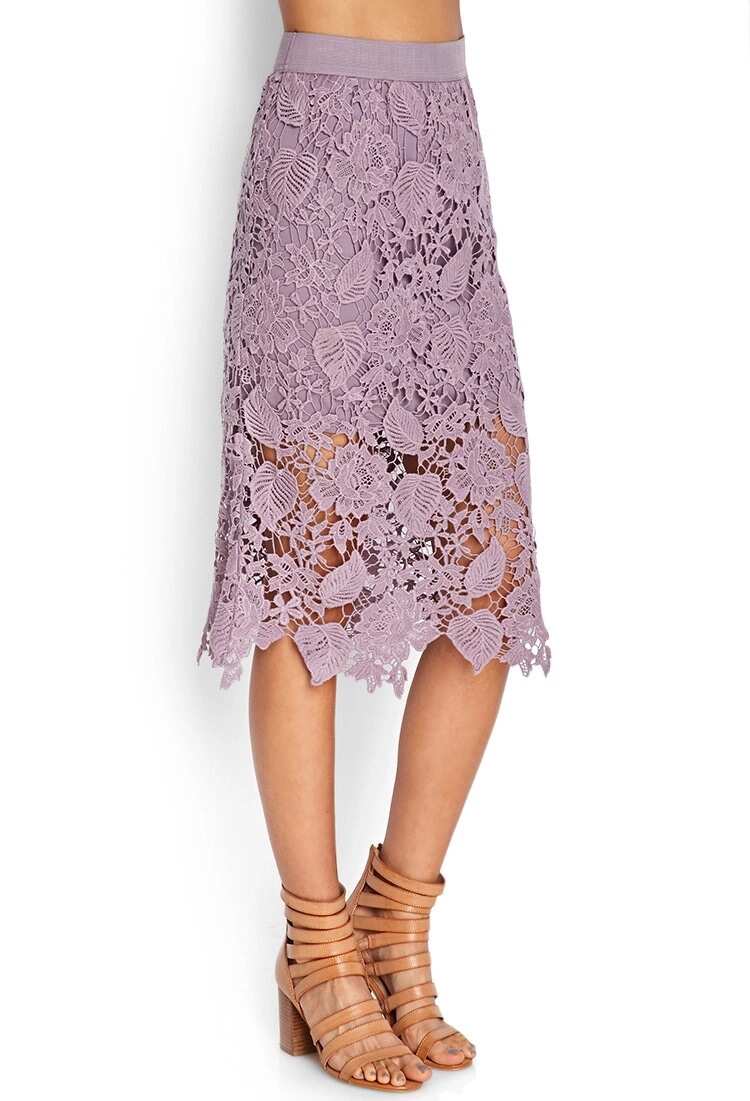 Do experiments with colors and choose deep and saturated tones for a party. This season an ultraviolet color is very popular.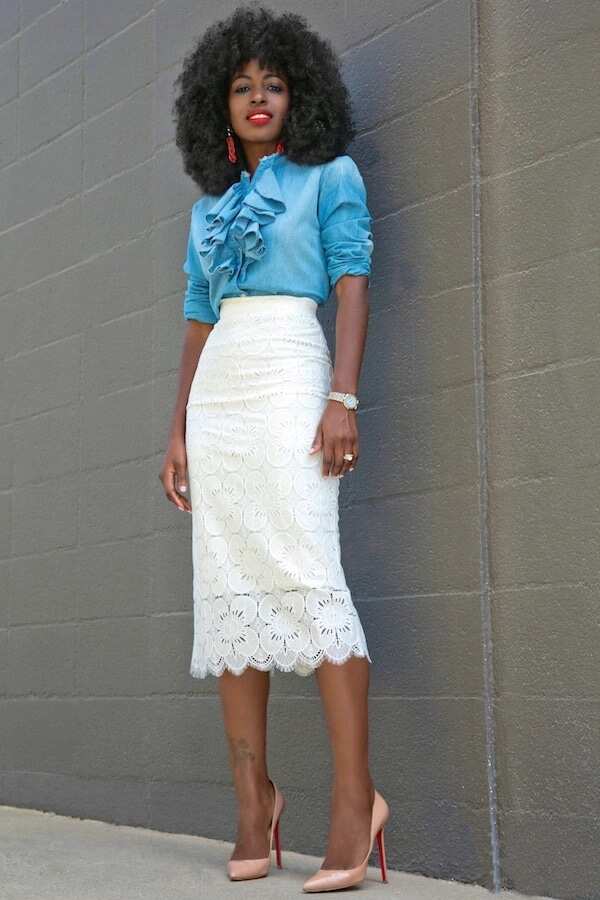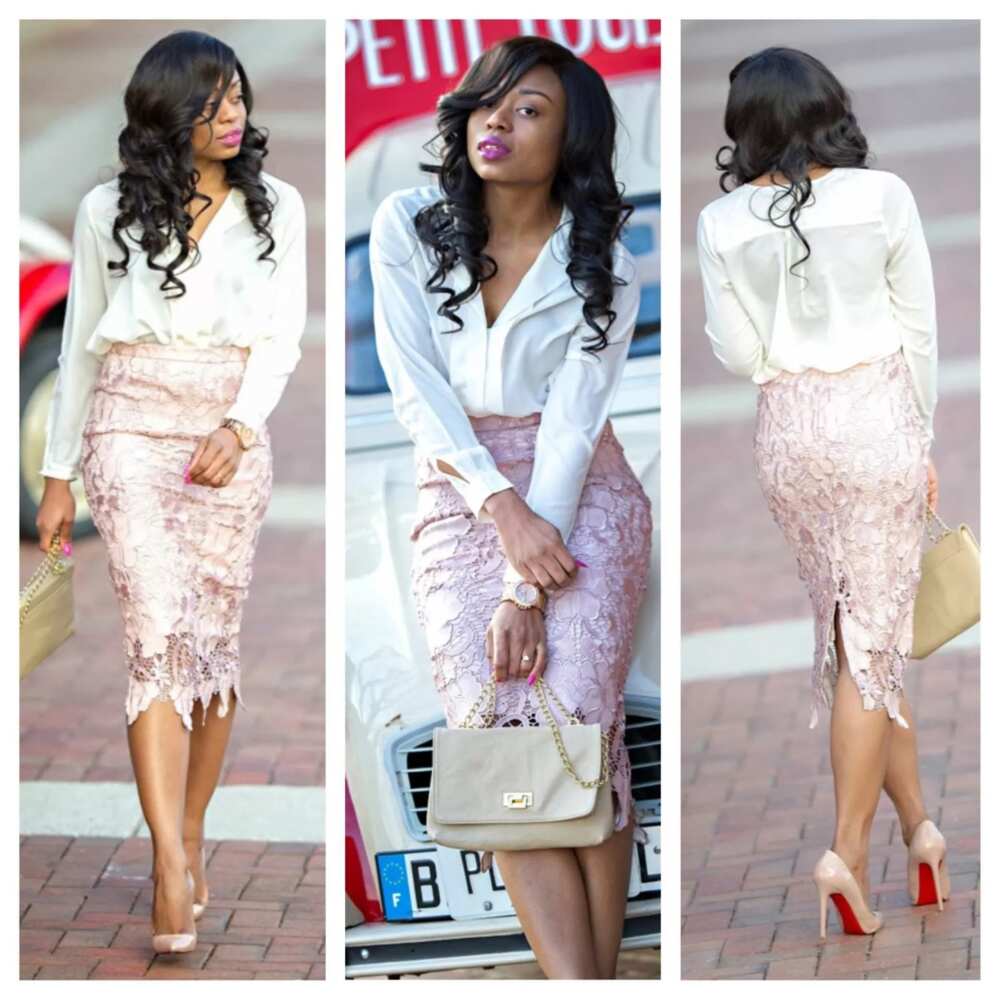 But be cautious in selection of top and additional elements. Lace is a self-sufficient material, and it should not be overloaded with unnecessarily details. Complement your lace skirt with minimally decorated top and accessories.
READ ALSO: Latest lace gown styles in Nigeria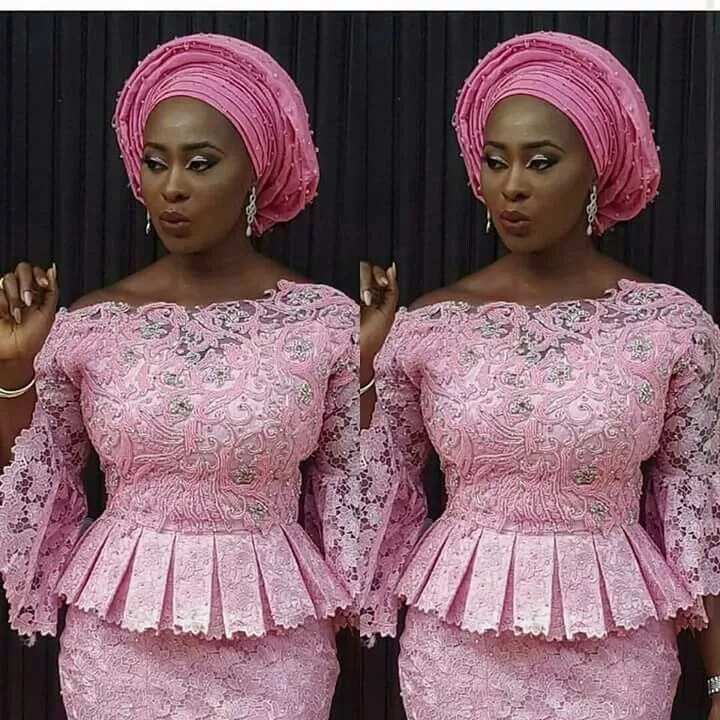 Lace blouse styles
The variety of lace blouses is very large. For example, some designs can be with short or long sleeves, while others are complemented by beads and sequins.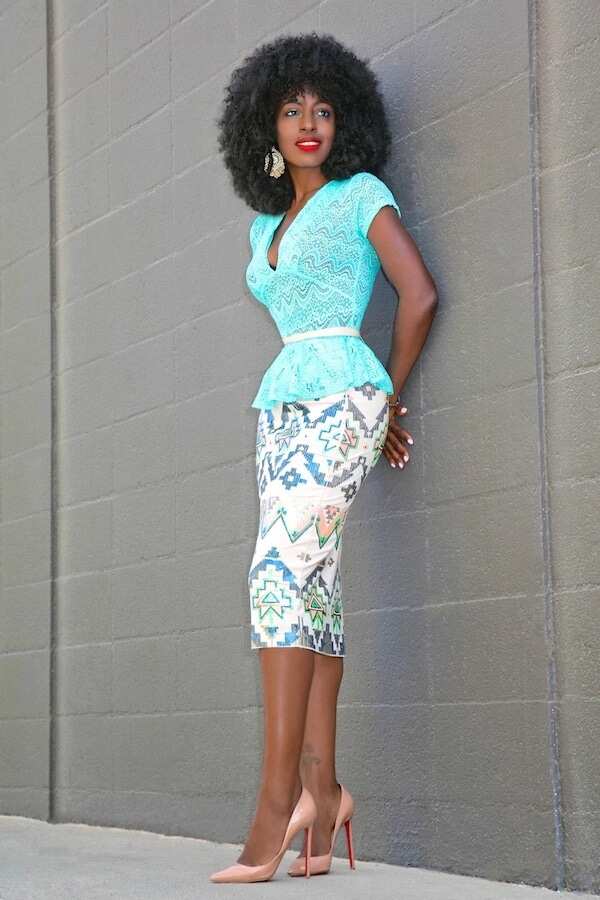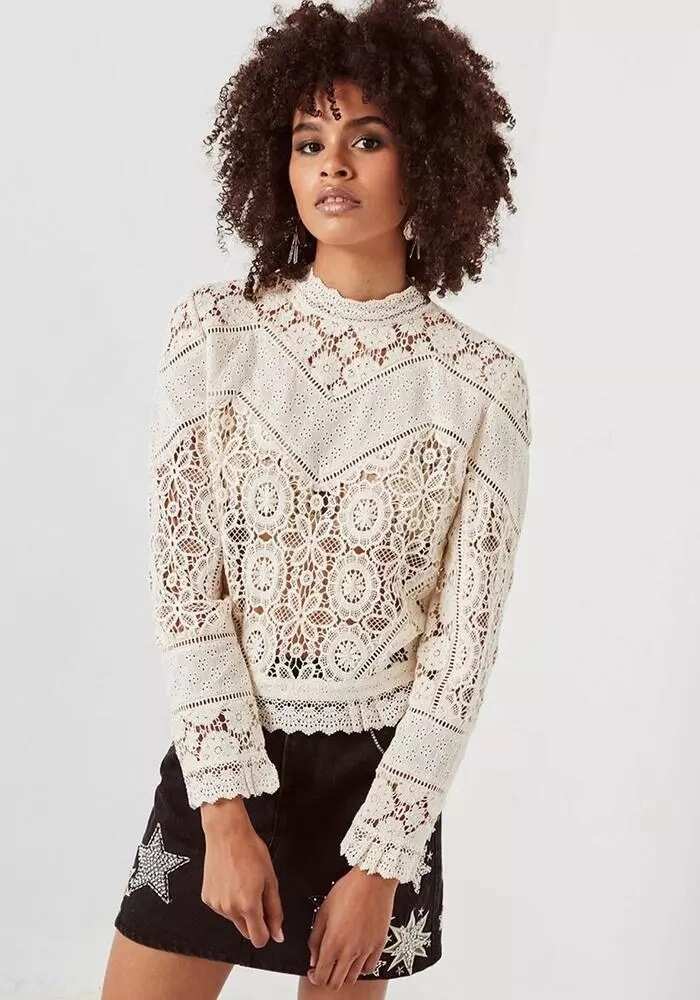 Lace blouses or shirts with lace elements perfectly suit both jeans and strict skirts. Depending on the bottom, you always get a radically new image.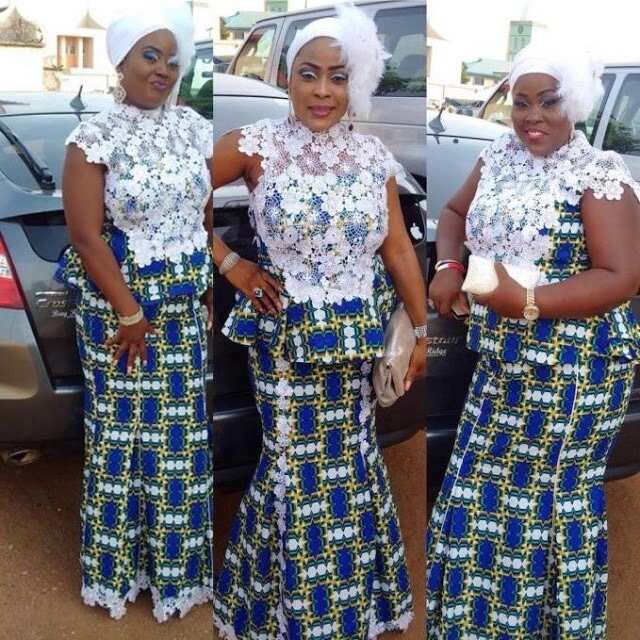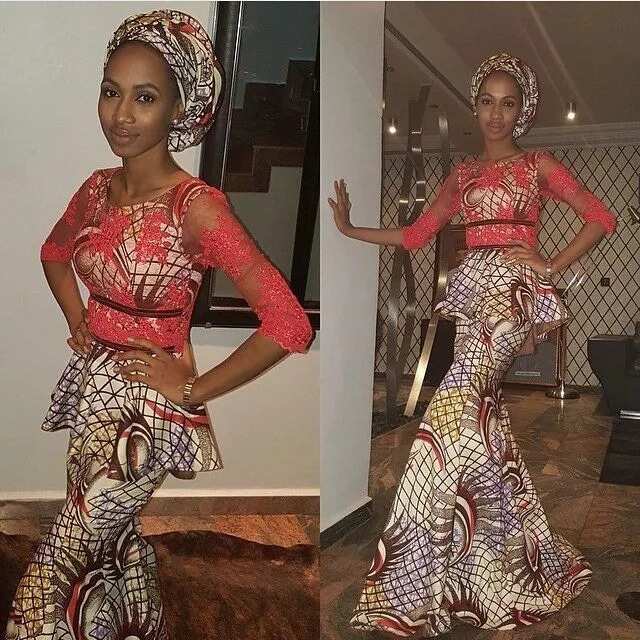 Basically, lace blouses have straight tailoring, so designers use unusual sleeves to give them originality.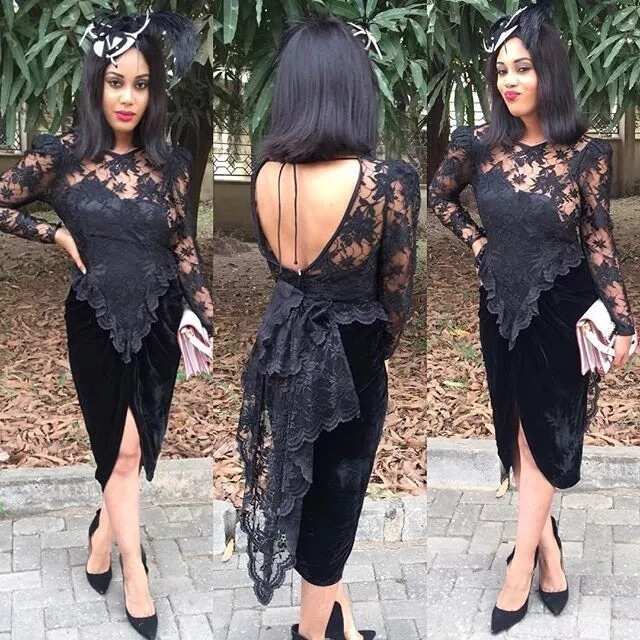 Even small lace inserts on the blouse can attract attention. And what can we say, if the whole product is made of lace? The combination of delicate and dense materials looks extraordinary. Ladies who like everything original but want to hide a couple of shortcomings should pay attention to black lace blouses with transparent lace sleeves and dense base.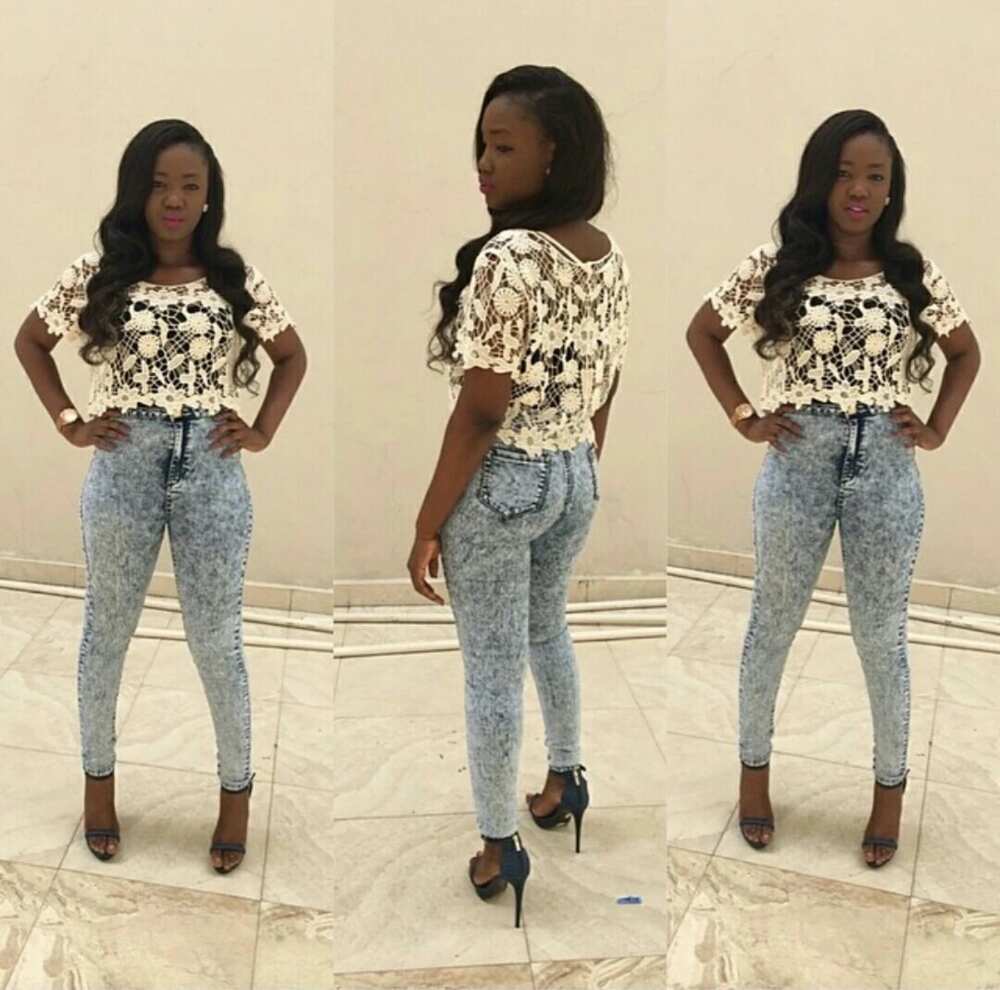 We advise you to buy a lace blouse or a top for your wardrobe. This item can be considered as the basis because it can be combined with a lot of options. It's suitable for office workers, students, and even moms. Lace blouse is a versatile and incredibly feminine piece.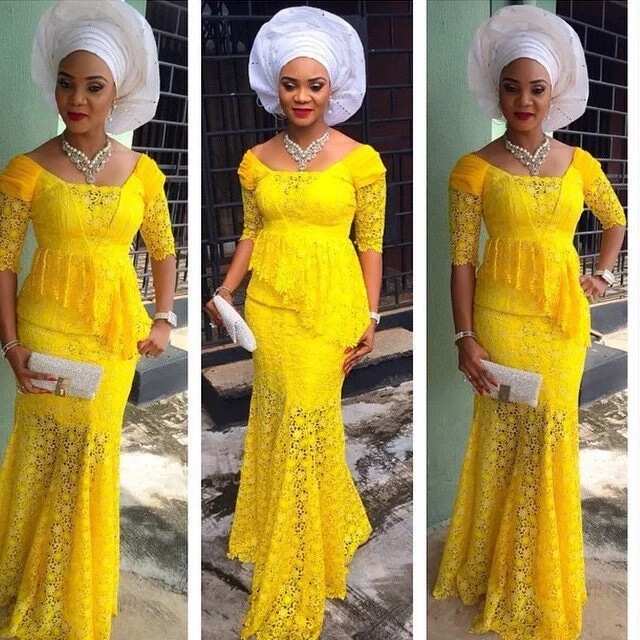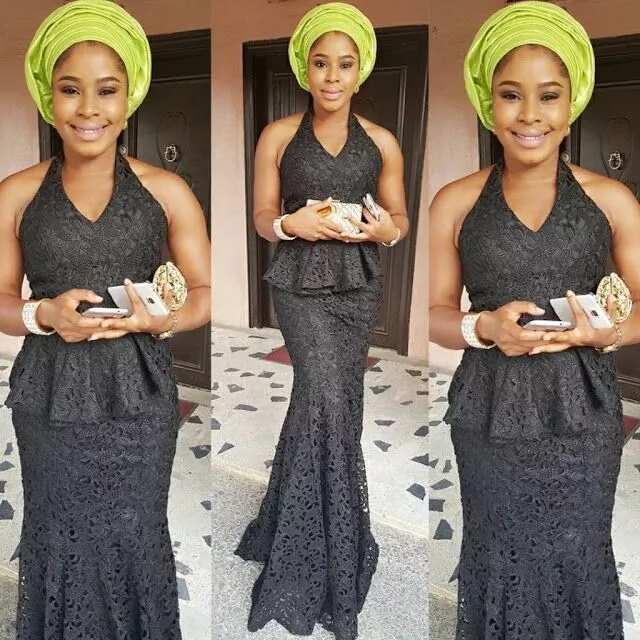 Aso Ebi lace styles
Speaking of the lace outfits, we cannot ignore traditional styles such as cord lace Aso Ebi styles and French lace Aso Ebi styles. Our women like to use different kinds of lace to create masterpiece attires in their native images. Lace maxi dresses, Nigerian lace skirts, and blouse styles look very elegant, and every woman feels like a real queen in such style.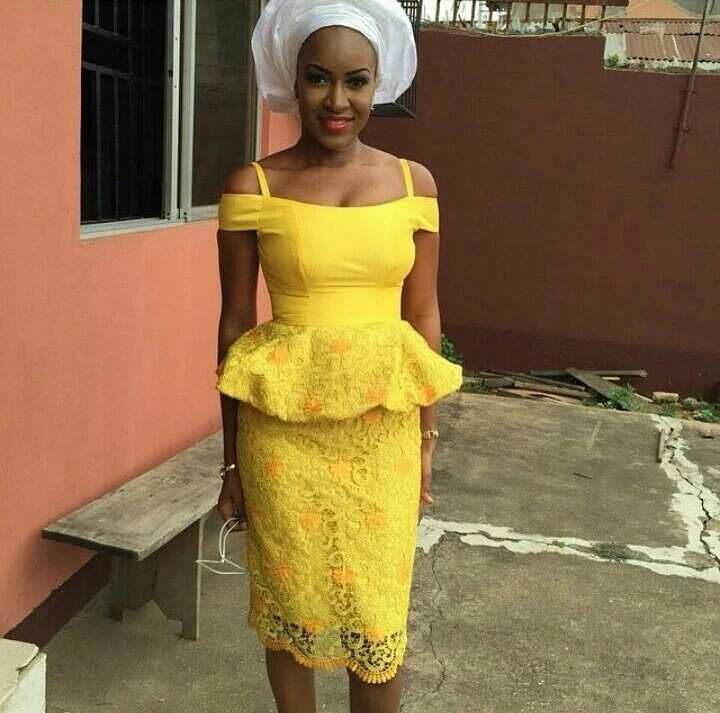 Any woman wants to look elegant always, regardless of the daytime, whims of the weather and place of stay. Without a doubt, latest lace styles will help you to create an exclusive look.
READ ALSO: Cord lace gown styles in Nigeria
Source: Legit.ng