Bridal shower dresses for bridesmaid
What can be difficult when choosing bridal shower dresses? It seems so easy and simply. However, a bridal shower is very special day, especially when it's a holiday of your friend. It's not every day your best friend marries. That's why, you just have to shine on that day.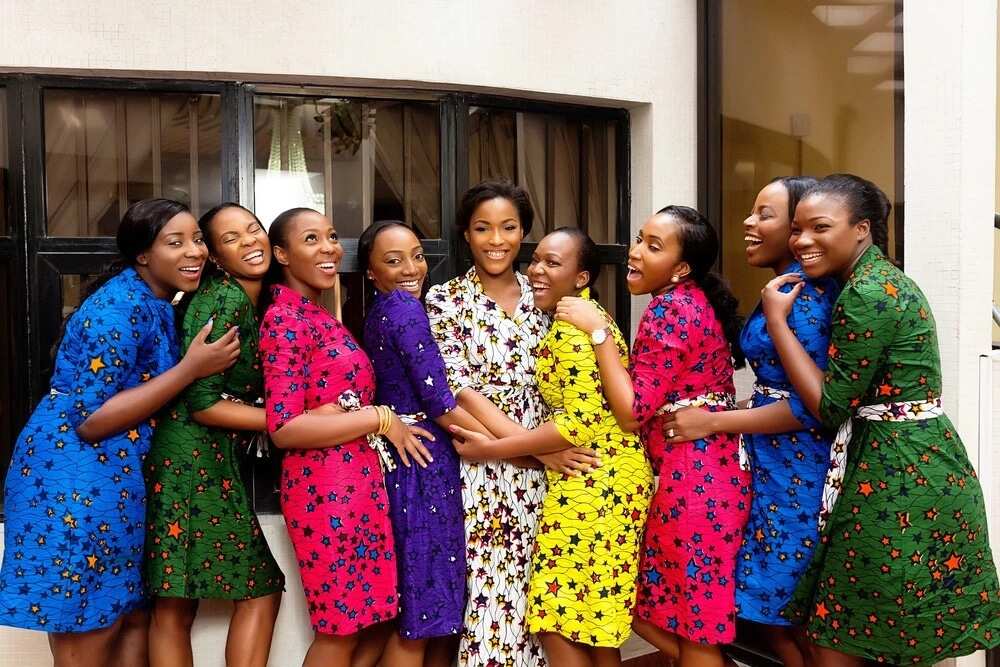 What is a bridal shower?
This is a pre-wedding old and farewell custom for unmarried girl. The custom appeared in the1890s. It's the most popular nowadays in USA and Canada. However, Nigerian girls are also pleased to celebrate this special day. Originally, a bridal shower was created for providing of material support for a future family. When a woman's family was poor, it could help to provide a dowry for her.
A father of future wife could refuse to give his daughter her dowry in many cases. Thus, a bridal shower was the solution for her. The guests can give their gifts not only for matrimonial home, but also provide a financial assistance. Among guests are only girls and women, men are not permitted. However, lately many of men also visit this event.
Bridal showers are special days for all women who are going to marry. You as bridesmaid can make this gift-giving party the best and one of the major steps is to choose beautiful outfit. Let's look through some bridal shower ideas in Nigeria.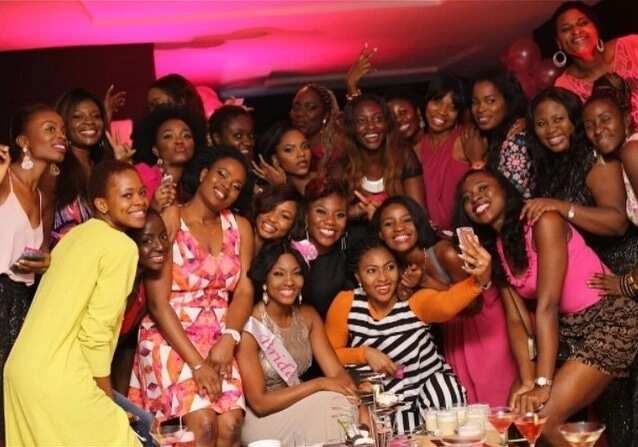 Bridal shower dresses in Nigeria
The choosing of great bridal shower dress is very responsible task. Especially, it's about a bridesmaid. It's generally believed that it's much easier for men. And this is a little bit true. A girl should pick out her outfit quite carefully. In addition, there is some kind of bridal shower dress code. Your style should match the look of a bride and overall style of event, venue and so on. Bridal shower dresses guest tend to change every season. However, there are some major rules and ideas that are always relevant.
READ ALSO: Cool female old school dressing in Nigeria which are still relevant
Lace bridesmaid dresses
This is one of the most charming, beautiful and womanly dress. A lace bridesmaid dress is very popular, it's great not for only bridesmaids but for any female guests at Nigerian wedding. A dress of this type suits women of different ages.
You can choose any length, form and color to your liking. Remember the main rule: it should match the overall style of event. If you are going to have casual bride shower, pick out a knee-length dress with a pencil skirt.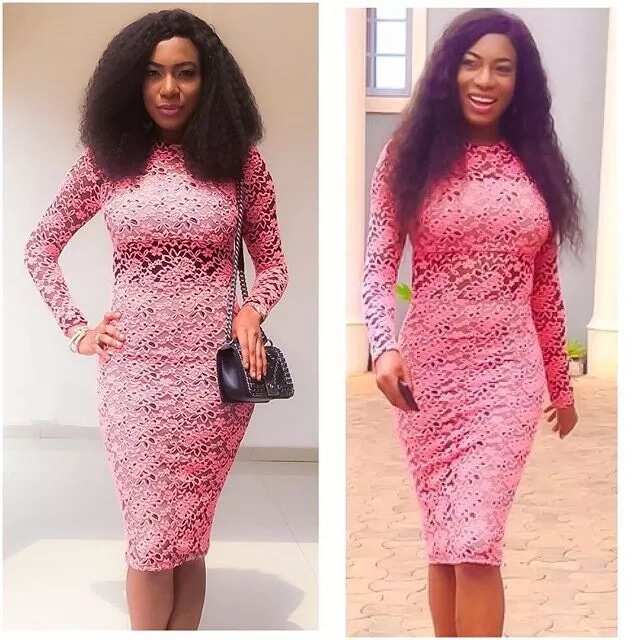 Ankara bridesmaid dresses
We should say that it's one of the most popular and commonly used print and fabric in our country. Nigerian women often wear Ankara dresses exactly for such cases. And it's no wonder. It looks bright, festive and just charming.
You can also find different types of this dress in any clothing store. There are casual and sophisticated styles of Ankara bridesmaid dresses. Its bright coloring will let you easily fit any braid shower style. Certainly, this type of dress will look great.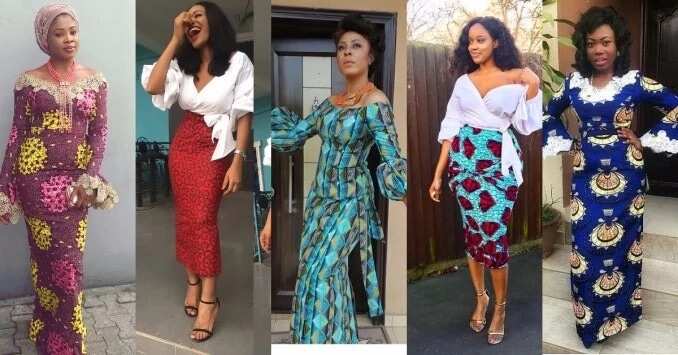 Train bridesmaid dresses
This type of outfit for bridesmaids is also very popular. It's trendy and traditional for Nigerian women. It can make every girl more feminine, dainty and even thinner.
Train bridesmaid dress can be made from any fabric. But the main "spice" of this outfit is a long, flowing train at the bottom of the dress. It will be appropriate for celebrating in any good restaurant. Generally, this outfit looks great in addition to bride's bridal shower dress that also has gorgeous train. White bridal shower dresses look charming. But be careful. You shouldn't be more beautiful than the bride!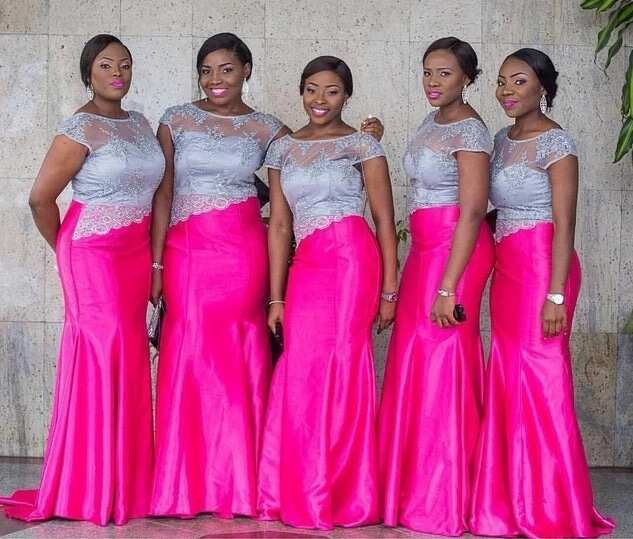 The other styles of bridal shower dresses
We also offer you to look through the other styles of bridal dresses for bridesmaid. They look more casual but equally good for such special day as a bridal shower. Moreover, any of them can be great even for a future bride. You can also wear the same gowns of different colors. This allows to maintain the unity and make a party more interesting.
Tie Waist Dress
This type of dress is good for any party. It looks womanly and tender. If you add some elegant necklace to this look, it would be great. However, this dress can be worn without any accessories too, but it should match the style of bride and other maids. Great with both heels and simple sandals. Certainly, it's better for celebrating in some restaurant, cafe or other similar establishment. For home party pick out more casual style.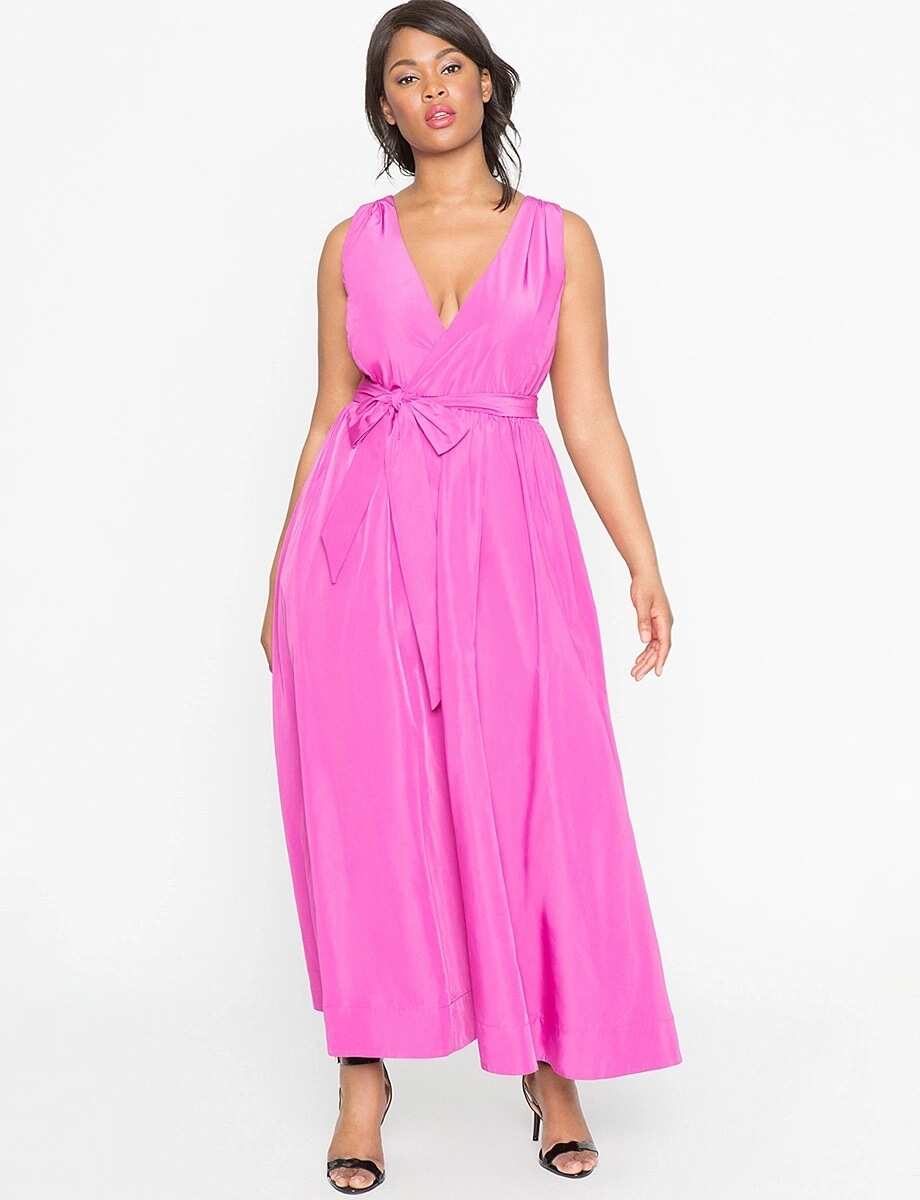 Maxi sundress with large print
This is charming and light sundress that will look great on any woman. Due to large print, it suit slim women. However, if you are more curvy, you can pick the same dress without print. It's also good in combination with high heels and sandals. Act according to your personal preferences.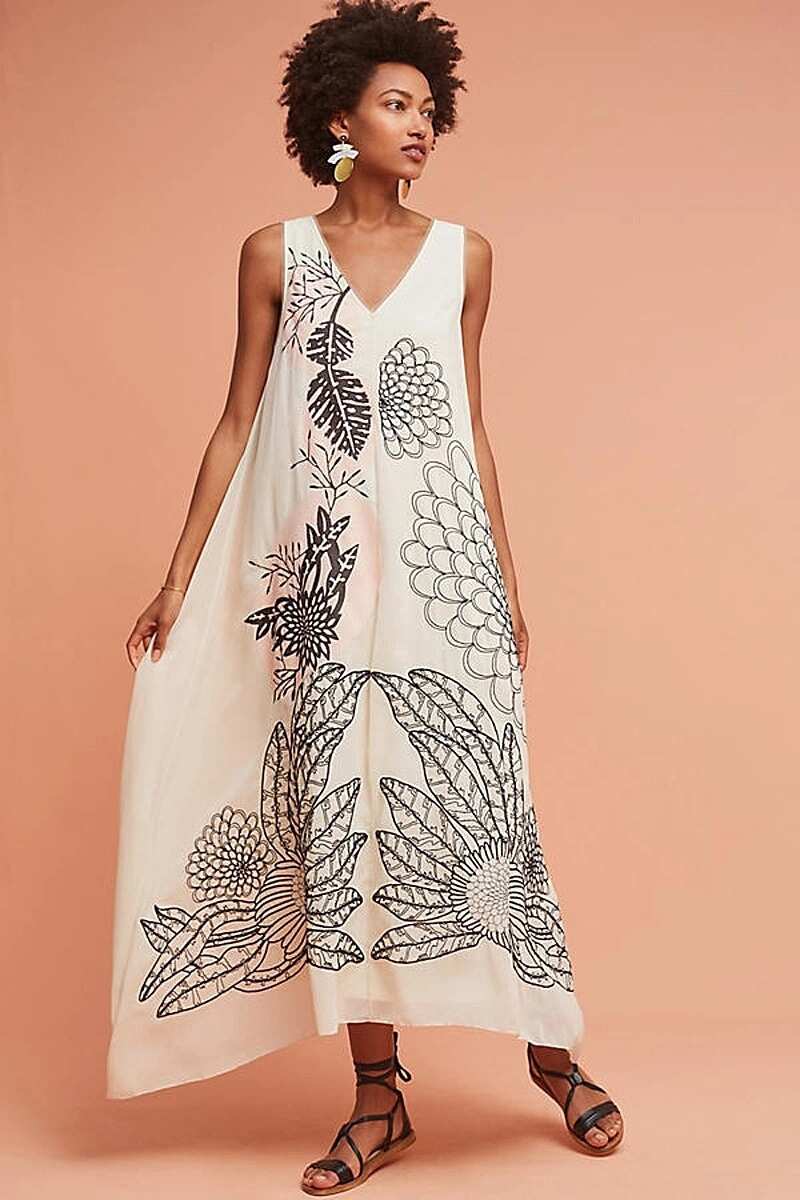 Cold Shoulder Pleated A-Line Dress
This gown is a real catch for curvaceous cutie. But slim ladies also can wear it. A tie belt accentuates any waist and makes silhouette thinner.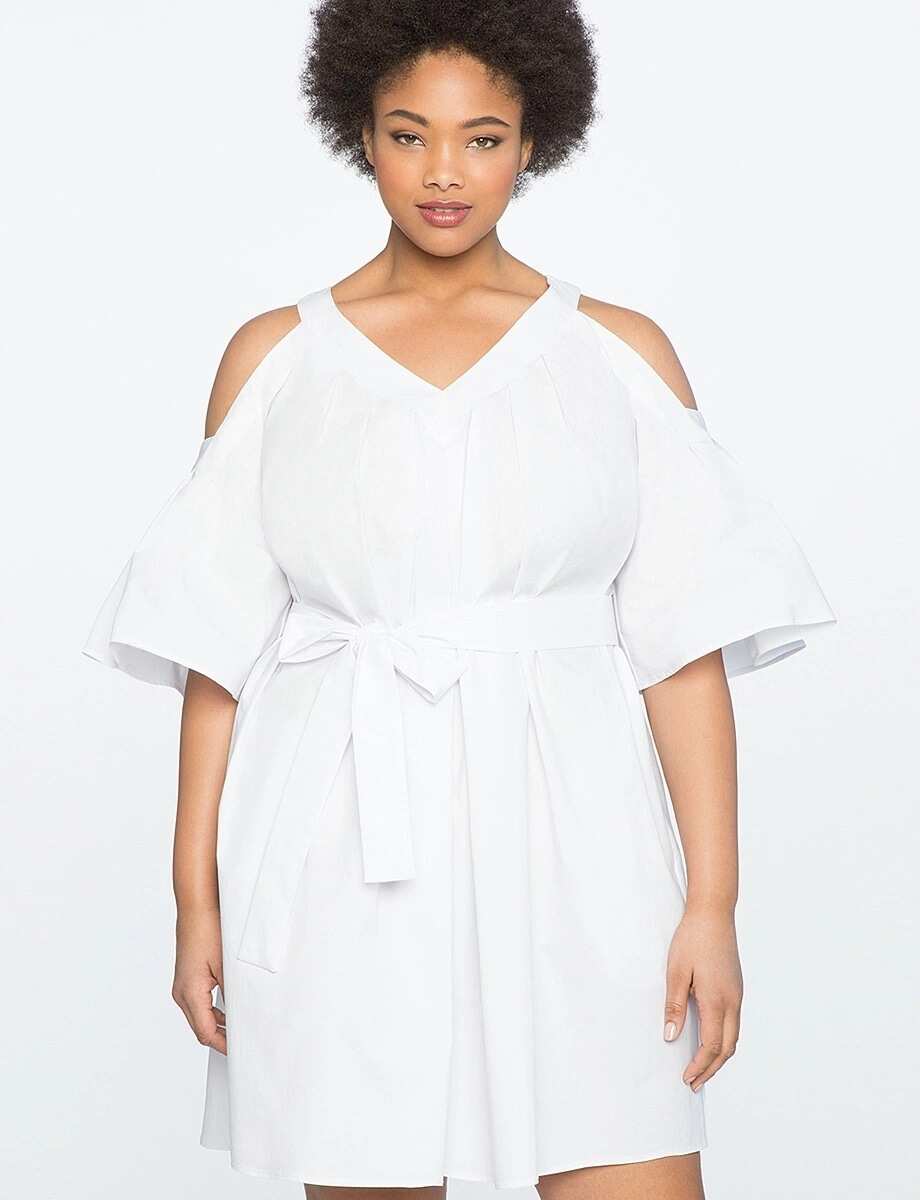 Colorful A-Line Dress
Create a cheerful and bright look with this striped dress. It's best variant for young ladies. The vertical stripes in pastel pink, ivory, sky, teal will make your look trendy and playful. However, remember the rule that A-line dresses are not recommended for women with wide hips. If you are a curvaceous girl it's better to wear straight gowns.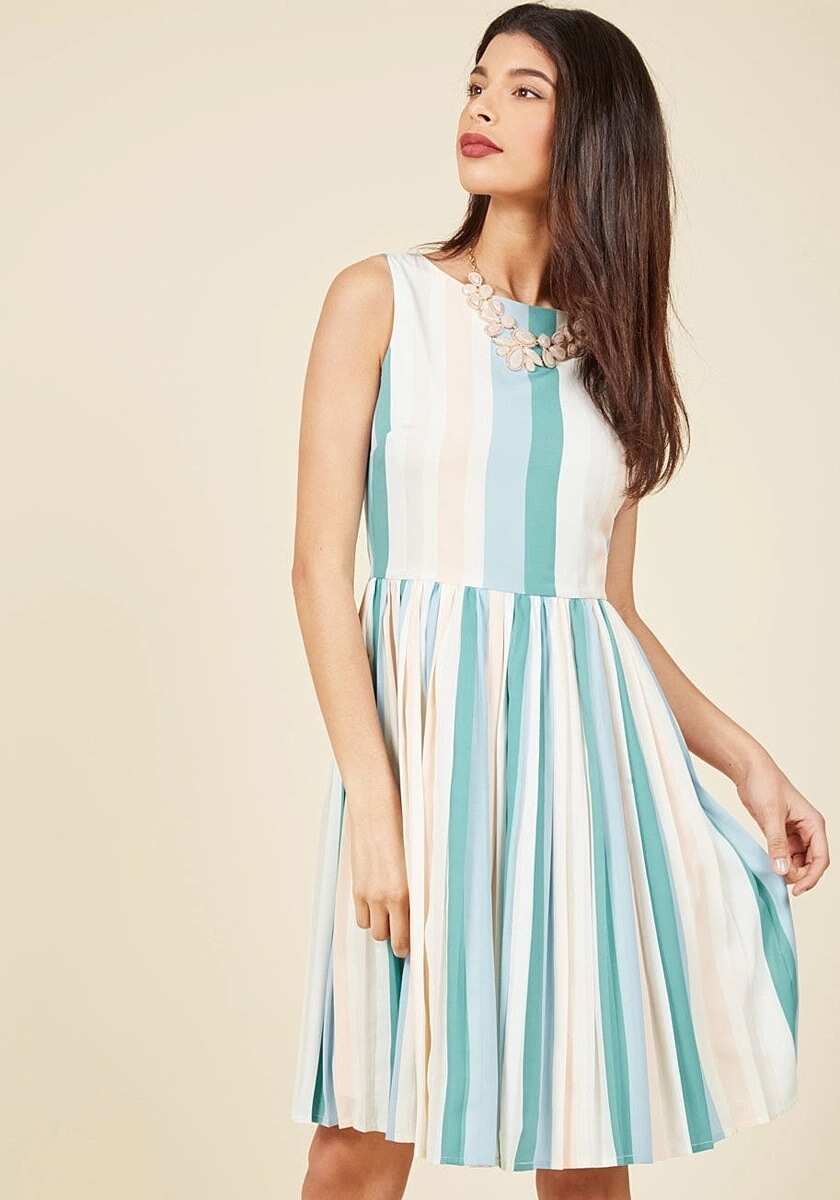 The flowered dress
The best variant for romantic persons and just beautiful girls. Certainly, it looks great on young ladies but when choosing correctly it also can be nice for elder women too. Try to choose large print if you are very slim and smaller for curvaceous figure.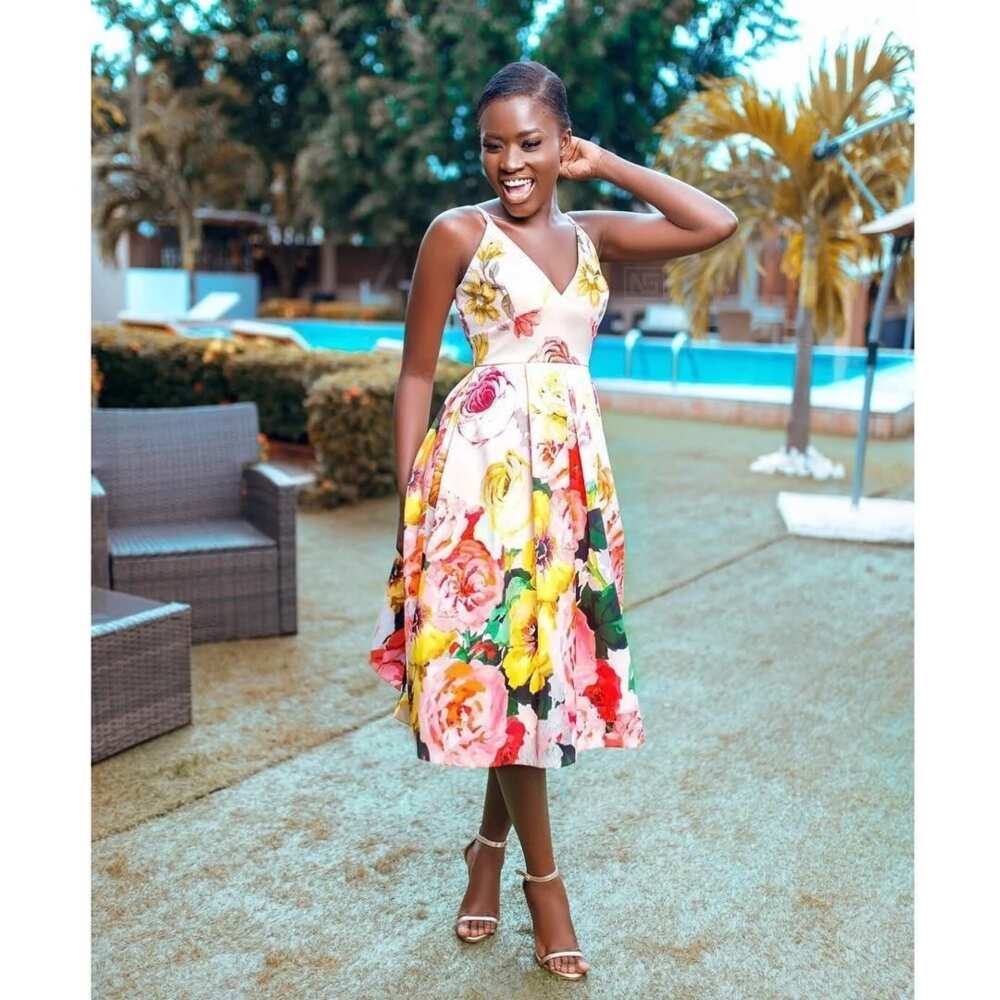 How to pick out bridesmaid dress?
If your friend is going to marry, it's very important for her and of course, she wants to see her bridesmaid in the trendiest dresses. But you may face such problem as uncertainty. Sometimes it can be difficult to choose between these styles. That's why, we want to give some general advice:
Length: Usually, bridal shower dress should be the same length as a bridal shower dress of a bride (at least approximately). However, a long dress can be combine with a bridesmaid gown of any length. And a short wedding dress implies only short gowns of bridesmaids.
Chief bridesmaid: The most popular and best way to choose a dress for maid of honor is to pick a different-colored dress in the same style. But it's not necessary to keep this tradition. You can just add a different accessory to her style.
Color: It's better to choose the same colored dresses. Some girls like to make black and white colored parties or completelly pink and other women prefer a multicolored themed party. It depends on a bride's tastes.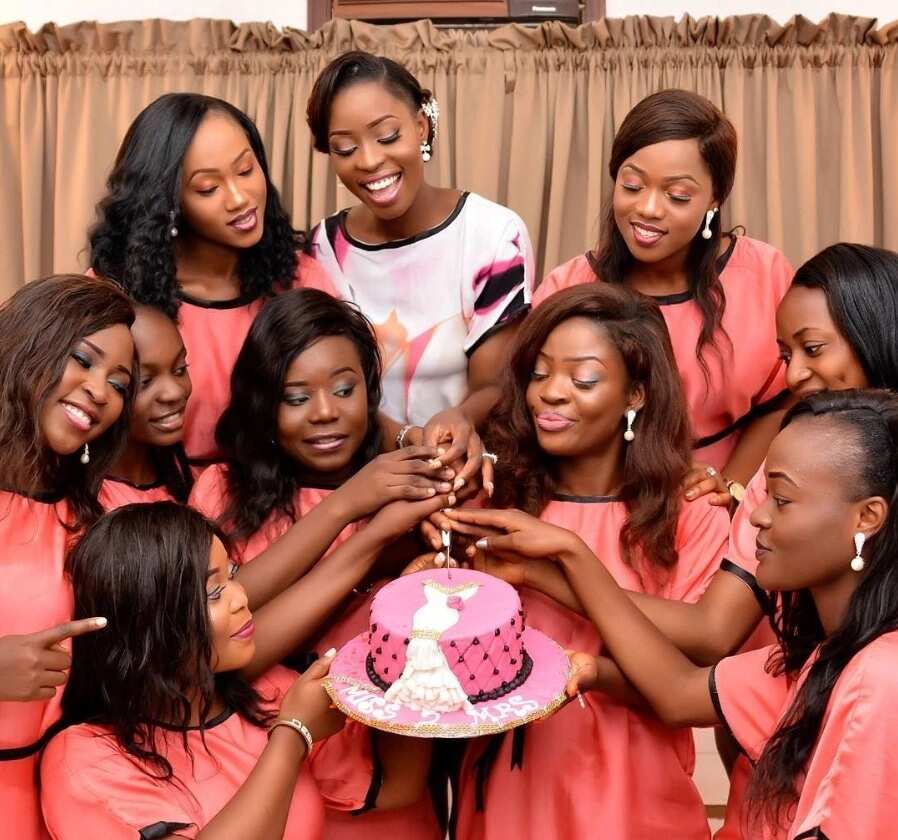 Picking a charming and stylish dress for bridal shower is nice but difficult task. Today there are different bridal shower dresses both cheap and expensive. You can choose any to your liking and budget. Act responsibly in this case and your friend will appreciate it.
READ ALSO: African style dresses and skirts
Source: Legit.ng