- President Muhammadu Buhari has been advised to rescind his decision on the Nigerian Peace Corps (Establishment) Bill
- The appeal was made by the Emir of Daura, His Royal Highness, Alhaji (Dr) Umar Farouk Umar
- He promised to look into the demands of the Corps with a view to making the Bill see the light of the day
The Emir of Daura, His Royal Highness, Alhaji (Dr) Umar Farouk Umar, has appealed to President Muhammadu Buhari to rescind his decision on the Nigerian Peace Corps (Establishment) Bill.
Alhaji Umar is the paramount ruler of the community where President Buhari hails from in Katsina state.
The president had on Tuesday, February 27, transmitted to the National Assembly, his decision to withhold assent to the Bill, giving paucity of funds and duplication of duties of existing security agencies, as reasons.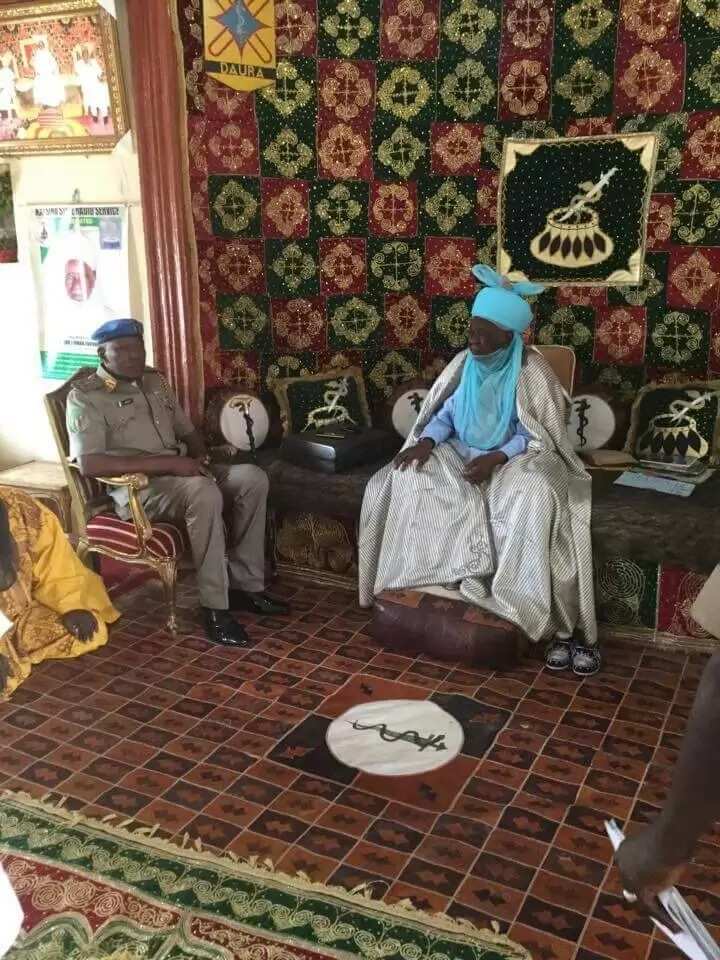 READ ALSO: Let Peace Corps be - NCP presidential aspirant begs Buhari
Addressing the delegation of officers of the Peace Corps of Nigeria (PCN) led by its national commandant, Dickson Akoh in his palace yesterday, the Emir commended the organisation for its doggedness and for conducting itself peacefully by resorting to rule of law and advocacy in pursuing its goals.
He said, as a father, he would look into the demands of the Corps with a view to making the Bill see the light of the day.
The paramount ruler acknowledged that, "when the Nigerian Peace Corps Bill becomes law, it would serve as a platform for providing massive job opportunities for the Nigerian youths and creating the desired peaceful atmosphere against the prevailing height of insecurity in Nigeria."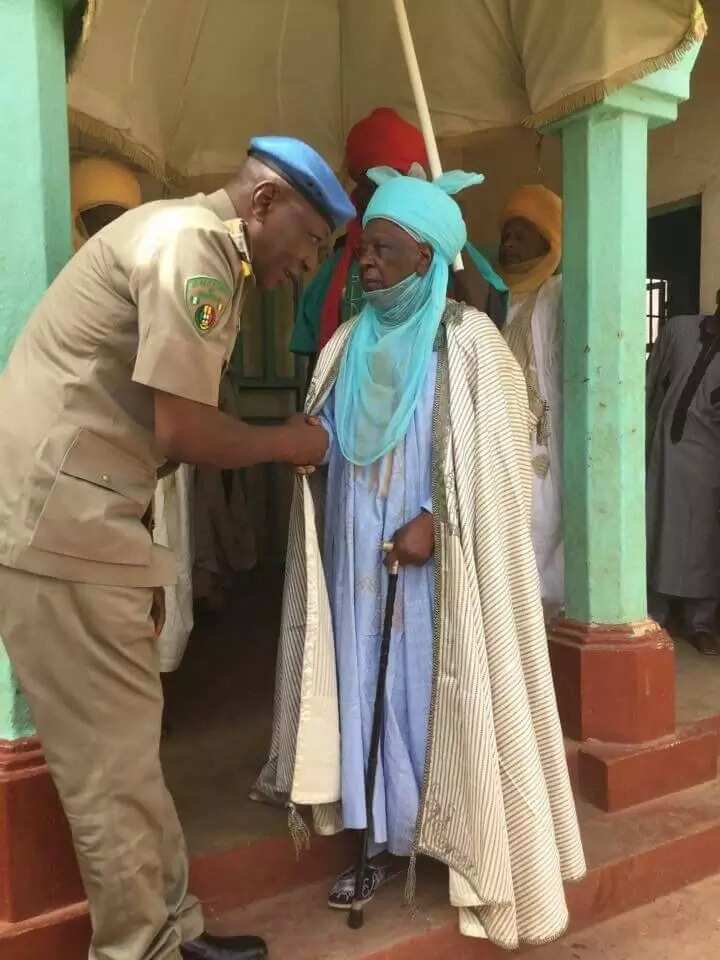 Speaking earlier, the Peace Corps boss said, the Corps has not breached any known provisions of the laws of the land to warrant the constant harassment it has been suffering in the hands of some security agencies, stressing that his organisation was a mere victim of distortion of facts and misrepresentations.
The national commandant, who likened the visit to that of "a child in distress reaching out to his father for solution,'' assured the Emir that, contrary to all negative reports against the Peace Corps, the organisation has remained steadfast in its obedience to the rule of law, even as he also submitted that, evidence abounds that the organisation was highly misrepresented before the president.
To further buttress his point, Akoh said that if the president is not convinced of the nobility of the Nigerian Peace Corps, he should set an independent commission of inquiry to look into the past and present activities of the Corps, the outcome of which he assured would finally winnow the chaff from the grains of truth.
READ ALSO: Withholding of assent is not the end of the Peace Corps bill, it is still on transit - Senator Ohuabunwa
Meanwhile, the council of commandants and Board of Trustees of the Peace Corps of Nigeria (PCN) has called on President Buhari to reevaluate and reconsider his decision to withhold his assent to the Peace Corps bill.
They made the call at a press briefing in Abuja on Friday, March 2, arguing that there was no security agency in Nigeria that was currently undertaking the functions ascribe to Peace Corps in the said bill.
EXCLUSIVE: Be patient with President Buhari, Femi Adesina tells Nigerians on Legit.ng TV
Source: Legit.ng