- The Nigerian Senate on Thursday, April 12, suspended Senator Ovie Omo-Agege for 90 legislative days
- The suspension came as a result of Omo-Agege's opposition to the elections reordering bill and the subsequent court case he instituted in court to avoid being punished
- The All Progressives Congress (APC) stakeholders in Delta state have condemned the suspension of the senator
APC stakeholders in Delta state have condemned the suspension of the senator representing Delta Central Senatorial District, Ovie Omo-Agege, by the Senate, saying it is unconstitutional.
Spokesman for the group, Adelabu Bodjor, told journalists on Tuesday, April 17, in Abuja, that the suspension was "lawless, anti-democratic, disrespectful and oppressive.''
According to him, it seems to be the norm for the Senate to arbitrarily suspend or threaten to suspend senators, particularly those of the APC, NAN reports.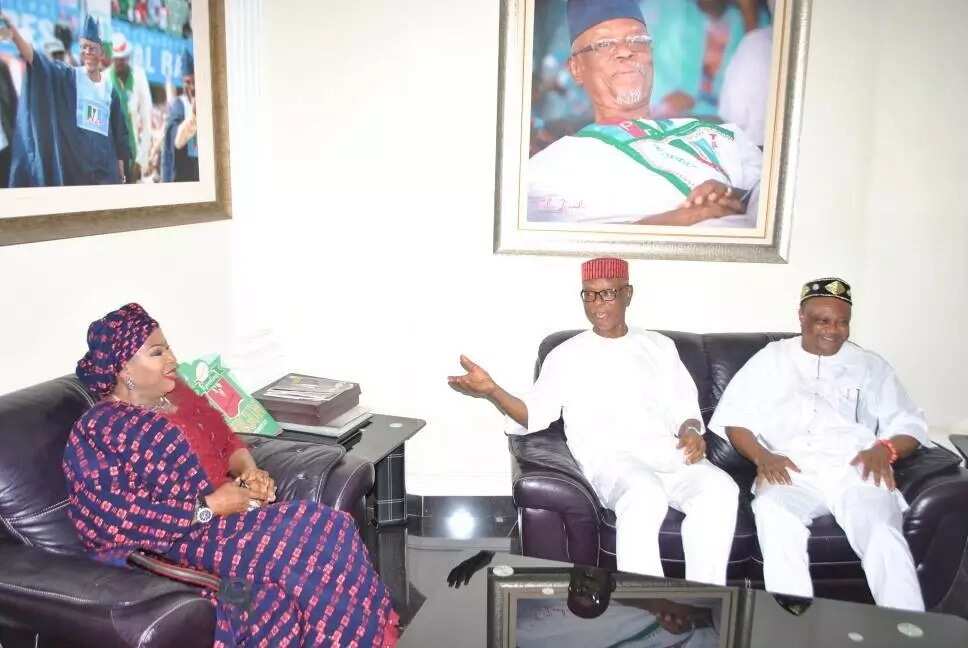 READ ALSO: Buhari writes condolence letter to NASS over dead lawmakers
"First, it was the former Senate Leader, Senator Ali Ndume (APC-Borno) who was suspended for 90 legislative days; now it is our Senator Ovie Omo-Agege.
"Also, there are reported threats to suspend other APC senators, particularly Abdullahi Adamu and others in the Parliamentary Support Group (PSG) for President Muhammadu Buhari," he said, and called for the halt to the trend.
Bodjor stated that it was offensive that Omo-Agege was purportedly suspended for his opinions on a controversial amendment to the Electoral Act regarding the sequence of general elections. He pointed out that the lawmaker did not break any law, but only "re-emphasised public perception that the proposed amendment was targeted at Buhari and that was his only offence''.
He said that though Omo-Agege apologised as a matter of courtesy, he spoke within the ambit of Section 39(1) of the Constitution which granted him freedom of expression and holding opinions. He, therefore, called on Buhari to rise up to the situation to ensure that such was no longer tolerated in the Senate.
Bodjor also called on the Inspector-General of Police and the Directorate of State Security (DSS) and other relevant security agencies to promptly enforce the law by allowing Omo-Agege to peacefully resume office.
The group's spokesman added that elders and leaders in Delta state had been labouring to control youths over the anger generated by the lawmaker's suspension.
The group had earlier paid a visit to the national chairman of the APC, Chief John Odigie-Oyegun before the press conference.
PAY ATTENTION: Read the news on Nigeria's #1 news app
Meanwhile, Senate president, Bukola Saraki, has explained why the Nigerian Senate suspended Senator Omo-Agege.
Giving his thoughts on the decision of the Senate, Saraki emphasised on the need for serving senators to respect and preserve the integrity of the Senate.
TOP-4 Over-the-top Reactions of Nigerian Lawmakers to Certain Circumstances | Legit.ng TV
Source: Legit.ng