Where is Mr Eazi from and other interesting facts
Mr Eazi is a famous Nigerian afrobeat singer and songwriter, whose songs have already become national hits. However, some Nigerians doubt his origin, saying that he is actually Ghanaian. Want to know the whole truth about where is Mr Eazi from? Keep reading and you will find out!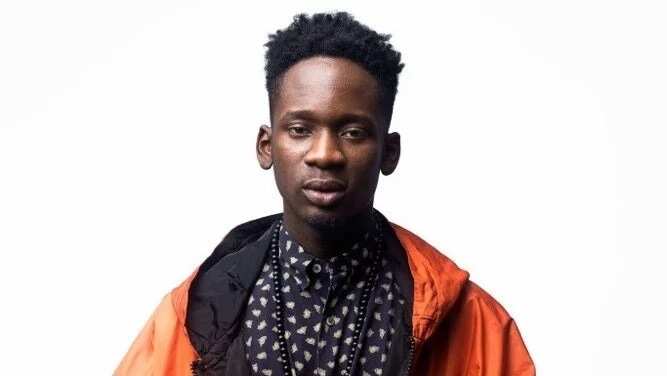 Mr Eazi real name
Even though this talented singer goes by the stage name Mr Eazi, his real name is Oluwatosin Oluwole Ajibade. He was born on July 19th, 1991. The biography of the famous musician is really exciting, so you can proceed reading if you want to know more about Mr Eazi.
Where is Mr Eazi from?
A lot of Nigerians and Ghanaians have arguments about what country is Mr Eazi from. The truth is that in some way the afrobeat musician has ties with both Nigeria and Ghana. The place of his birth is Port Harcourt, Rivers State in Nigeria. So, the singer was officially born in Nigeria and he grew up in the family of a businesswoman and a pilot, who also had his own consulting practice in aviation. It is safe to say that Oluwatosin grew in the home of entrepreneurs. From childhood, he was interested in music – he sang in the school choir and listened to his father's records during breakfast.
So, how is he connected to Ghana? The young man has extended family in the Ghanaian city of Kumasi. Ghanaian blood runs in his veins along with the Nigerian one. When he was 16, he decided to move to Ghana to pursue his education, and ended up studying mechanical engineering at KNUST (Kwame Nkrumah University of Science and Technology). During his time at the university, he started recording music. He was active on campus and often organized events. He even created the promotional company, which he named Swagger Entertainment. At the age of 23, he came back to Nigeria, where he continued pursuing his business.
Music career
He started his music career by releasing the debut mixtape "About to Blow", which featured two well-known single compositions "Pipi Dance" and "Bankulize". This mixtape was released together with the producer Klu. Afterwards, he worked with many other famous producers.
After returning to his native country Nigeria, he was quickly contacted by the producer DJ Juls, who was Ghanaian, but based his business in the United Kingdom. He asked Mr Eazi to send him his audio recordings, and eventually he found them and sent them to him. The producer then did a reboot of his popular single "Bankulize", which now featured the new beat and vocals from Pappy Kojo.
The following single "Skin Tight", which was also produced by DJ Juls, became a huge success. Mr Eazi confirmed his ties with both Ghana and Nigeria on this single, saying that he spoke in the Ghanaian pidgin, but used the Nigerian melody. Mr Eazi also collaborated with many other singers, like Eugy, who he produced a hit song "Dance for Me." The Clash magazine later described this single as salute to the Ghanaian heritage of both performers. After that, Mr Eazi released the song "Anointing" with the Ghanaian rap musician Sarkodie.
READ ALSO: Where is Don Jazzy from?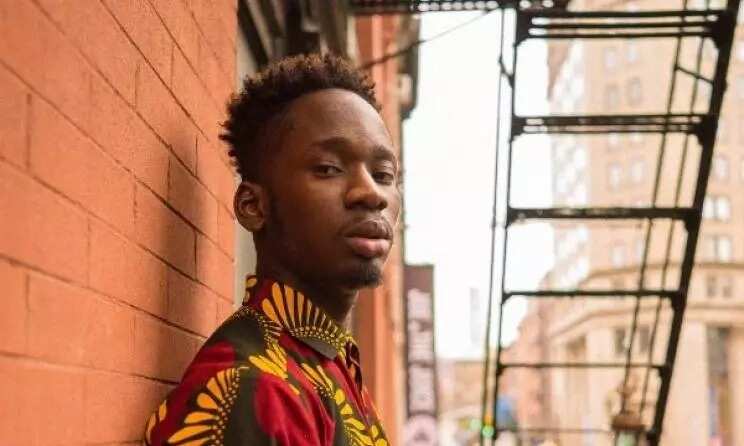 Problems connected with Mr Eazi nationality
Mr Eazi had some problems because of his nationality. For example, in 2016, on Ghana Music Awards, the organizers decided to exclude Mr Eazi from the Ghanaian nominations. They commented that the singer was disqualified merely because of the nationality. In the end, Mr Eazi was only able to compete in the "African Artiste of the Year" nomination. However, he was not included there, because the organizers thought he is not a big artiste compared to the people they ended up nominating.
In addition, Mr Eazi tweeted some things that received backlash. For instance, he expressed the opinion about Ghanaian music being more influential than Nigerian music. The Nigerian fans were upset with his tweets, and for a day his name was trending in both countries. The next day, however, Mr Eazi apologized to Nigerian people for his thoughtless comments.
Currently, the musician has a deal with the Starboy Entertainment label, which is owned by Wizkid. Under this label, he produced his second mixtape, which featured a lot of famous artistes. The mixtape was called "Life is Eazi, vol.1 – Accra to Lagos."
Nowadays, Mr Eazi works hard to become even more famous and capture the wider audience. He regularly releases the new songs and music videos in collaborations with popular producers and performers, who are both Ghanaian and Nigerian. He gladly works with talented people from both countries.
Mr Eazi's music style is widely known as Banku music, which is described by having unique rhythm and featuring laid-back singing in Ghanaian pidgin. Mr Eazi characterizes his music as afrobeat, which is the category of West African music that features pop, hip-hop and high-life. Overall, Mr Eazi's music is highly praised by musical critics and loved by Nigerian people. They say that he has a beautiful deep voice which gives the qualities of ballads to dance music.
So, now you know Mr Eazi's real name, his country of origin, and biography. You can go on YouTube to listen to his amazing songs!
READ ALSO: Top 10 Nigerian party songs 2017
Source: Legit.ng