- Rapper Kendrick Lamar wins the Pulitzer Prize for his album Dаmn
- The rap artist is the first rapper to win the award for the music category
- His win was described as a big moment for hip-hop music
- Lamar would receive a 15,000 dollars (N5,400,00) cash prize
- Pultizer Prize is an award given to categories in journalism and arts every year
30-year-old American rapper Kendrick Lamar has broken record as he becomes the first rap artist to win a Pultizer Prize award. The rapper was given the award for his outstanding album Dаmn.
Lamar's album Dаmn which won him 5 Grammy awards in January talks about how the rapper questions his motivations, contradictions and failings against the backdrop of political and cultural turmoil in America.
According to the organisers of the award, the album captured the complexity of a modern African-American life.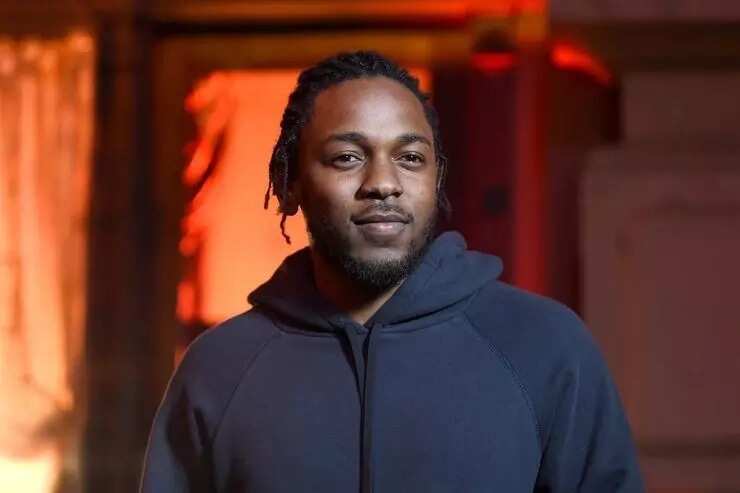 READ ALSO: Beyonce sets internet on fire with her performance at Coachella
Dana Canedy, the administrator of Pulitzer Prize expressed that the board and organisers of the award are happy with the choice made.
"We are very proud of this selection, it means that the jury and its board judging system worked as it's supposed to. The best work was awarded a Pulitzer Prize.
It shines a light on hip-hop in a completely different way. This is a big moment for hip-hop music and a big moment for the Pulitzers."
Top writers have showed their support for Lamar's win. Matthew Trammell of Pitchfork expressed that the rapper has always had a skill for storytelling.
Trammell said: "Storytelling has been Lamar's greatest skill and most primary mission, to put into (lots of) words what it's like to grow up as he did - to articulate, in human terms, the intimate specifics of daily self-defense from your surroundings. Somehow, he's gotten better."
Guardian music editor Ben Beaumont-Thomas also tweeted his support. He said: "Kendrick Lamar wins the Pulitzer prize for music! There are some who will say rap doesn't need it (maybe) and others who'll say this is the judging panel trying to be down with the kids (nope) but as a marker for rap's standing in US high culture, it's a big one."
Dаmn which has over 10 songs, including Humble, DNA and Blood was released in April 2017. It went platinum in the US just a month after its release.
Lamar who is yet to respond to his win, would receive a 15,000 dollars (N5,400,00) cash prize. Finalists in the music category were Quartet, a work for string quartet by Michael Gilbertson and Sound from the Bench, by Ted Hearne.
PAY ATTENTION: Get the Latest Nigerian News on Legit.ng News App
The Pulitzer Prize is an award given to creative writers in categories of journalism and arts every year. It recognises United States journalism, books, poetry and music. Previous music winners include jazz musicians Wynton Marsalis and Ornette Coleman.
The top 16 Nigerian songs of 2017 on Legit.ng TV
Source: Legit.ng