In this article, we will tell you about fish farming in Nigeria. Here is all you need to know about the business plan, types and challenges of the market. It is not so hard to start, so be ready to find out the details and features.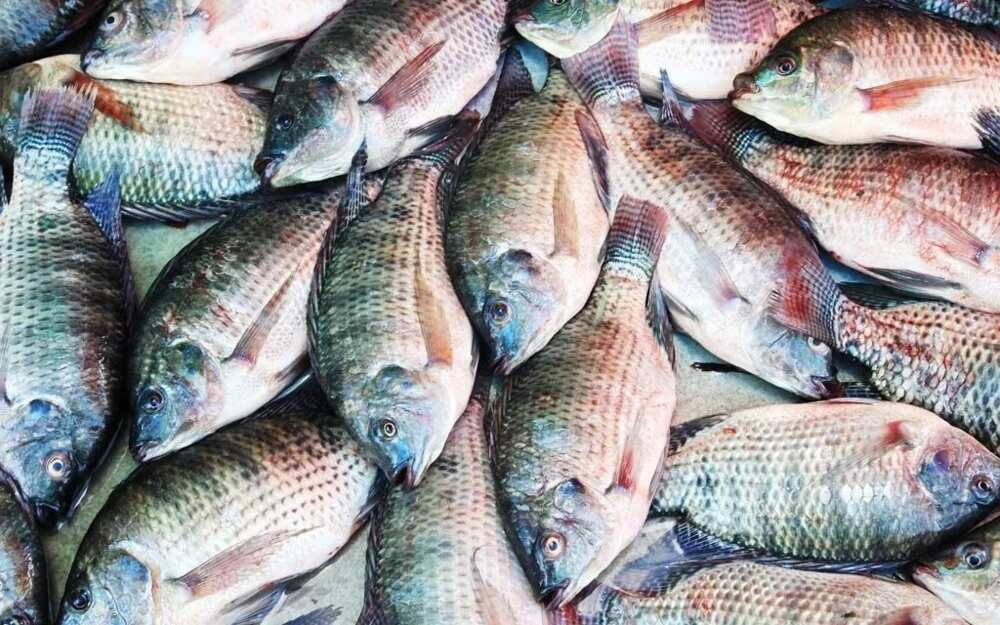 Fish farming in Nigeria
Agriculture is a most important part of economic development in Nigeria. Thousands of people are involved in this industry. Because of agriculture development, there are more workplaces and the country follows the path of progress. Aquafarming considers as a part of agriculture, fish farming is the most common type of aquafarming, and it is quite popular in Nigeria.
Fish farming recommended itself as a profitable business. There is a great demand for fishery products like Catfish, Tilapia, Mackerel (Salmon). One more good condition for this business is support by the government that makes this business one of the most successful business areas.
Benefits of fish farming
African fish market is huge and according to the researches, it is constantly growing because there is a demand. Fishery products are cheaper than meat, and this is a great advantage, it makes the product more popular among the larger part of the population.
READ ALSO: TOP 10 lucrative farming businesses in Nigeria
When we are talking about the farming business it seems like it requires a lot of money. In the case of fish farming, you don't need a huge sum of money to start and maintain the business. For example, poultry products business requires much more money to start, and there are more threatening vices than in the case of fish business.
There is a large campaign in Nigeria to motivate people to make more investments in agriculture, so at this time fish farming among the most lucrative business to venture into.
Fishery products are also very rich in health benefits.
Types of fish farming
Farming Catfish is the most popular type of aquaculture business in Nigeria. Catfish is known as an ingredient of many Nigerian dishes. The level of demand and ease of cultivation put this fish breed at the top of the market.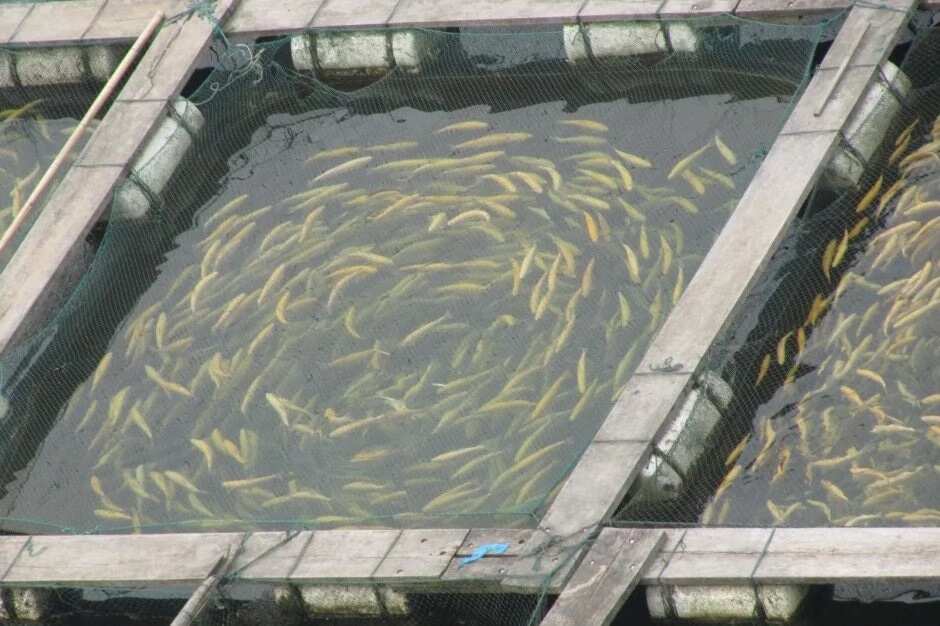 This type of fish inhabits shallow streams, rivers, ponds, and lakes. Tilapia fish in second place, such fish grow rapidly even in poor quality water.
Salmon (Mackerel) Farming:
This is a freshwater fish that is known for migration in the ocean. This type of fish can be successfully grown in fish farms. There is such known meal as "Titus" this is Salmon fish product that is purchased by millions of Nigerians on a daily basis.
Main points of farming business
The main factors in the choosing of the location are:
Security in the vicinity
Proximity to the nearest town
The presence or absence of fish prey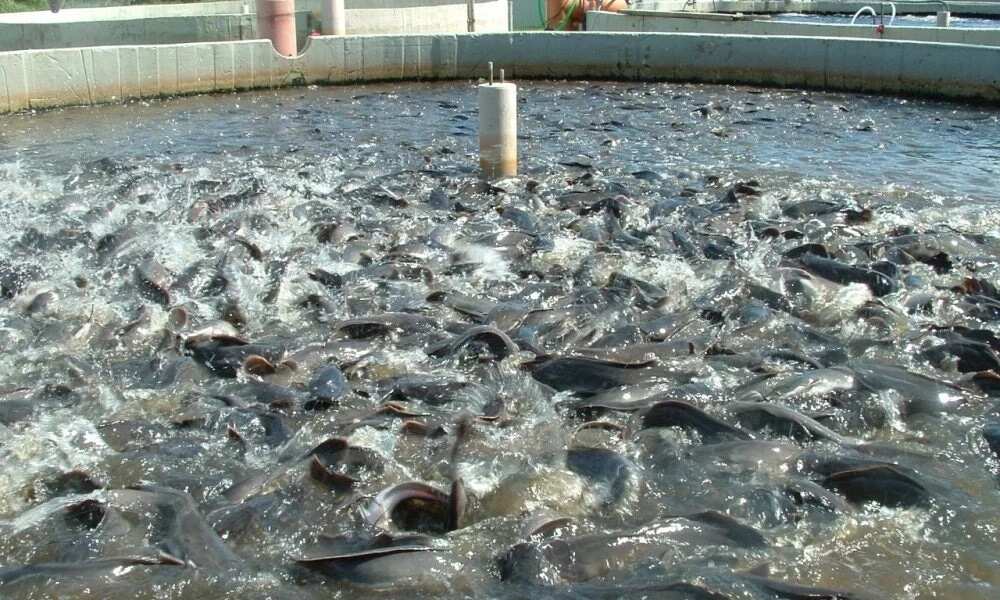 It is possible to start with a plot of land, there is a case when people start even in the backyard. Choose the territory in a not-so-rural area, this is a way to buy land at a lower price.
It is better to appeal for services of an aquaculture consultant. The professionals can determine what kind of pond you need, examine your goals, and provide all the needed conditions of the fish pond.
One of the main factors of the proper development. You need proper borehole system near the source of quality water supply. Remember that chemically treated and rainwater can't be used. You need to provide a steady flow of fresh water for the development of your business.
The system of storage should be designed right from the onset of your business. All the feeds need a dry and cool place, protected from any pest.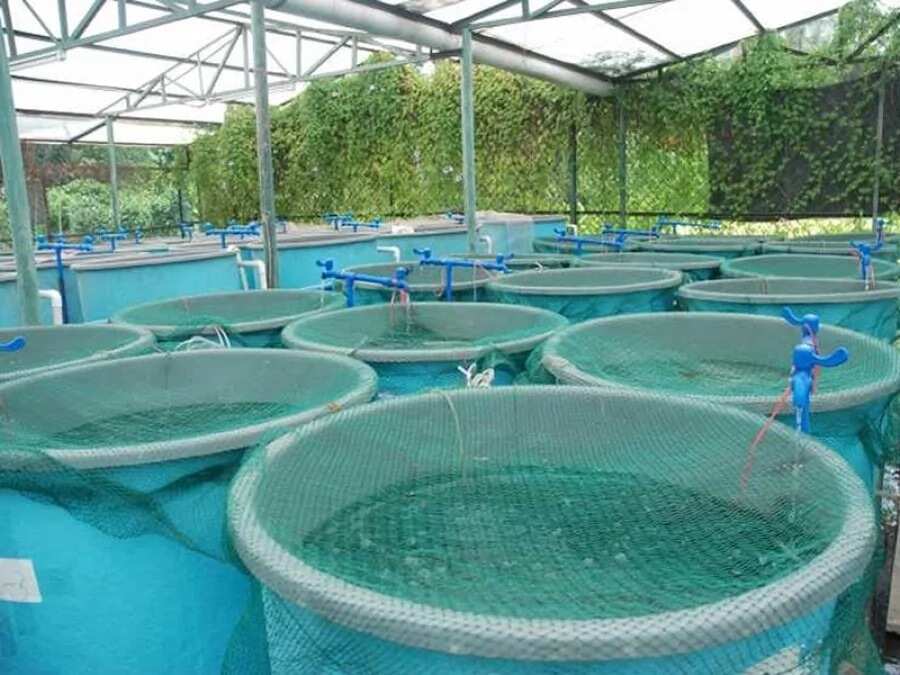 Good knowledge of running a fish farm. Actually, this is the most important point, because, without knowledge, nothing will work properly. This type of business requires specific knowledge about aquaculture and fish farming. You can attend lectures or seminars, communicate with farmers and read information on the internet.
Fish farming business plan step by step
Setup a 10ft X 10ft earth fish pond with a depth of about 4ft to 6ft, for this purpose you need around $500 to $750 (100,000 to 150,000 Naira). Such a pond can hold about 1,000 grown fishes. It is also possible to use concrete pond, drum pond or plastic tank.
Important point is to disinfect your pond with anti-bacterial and anti-fungi.
Choose and purchase juveniles and fingerlings for your fish pond. The price of good fingerlings is around 20 Naira each, juveniles cost around 40 Naira each.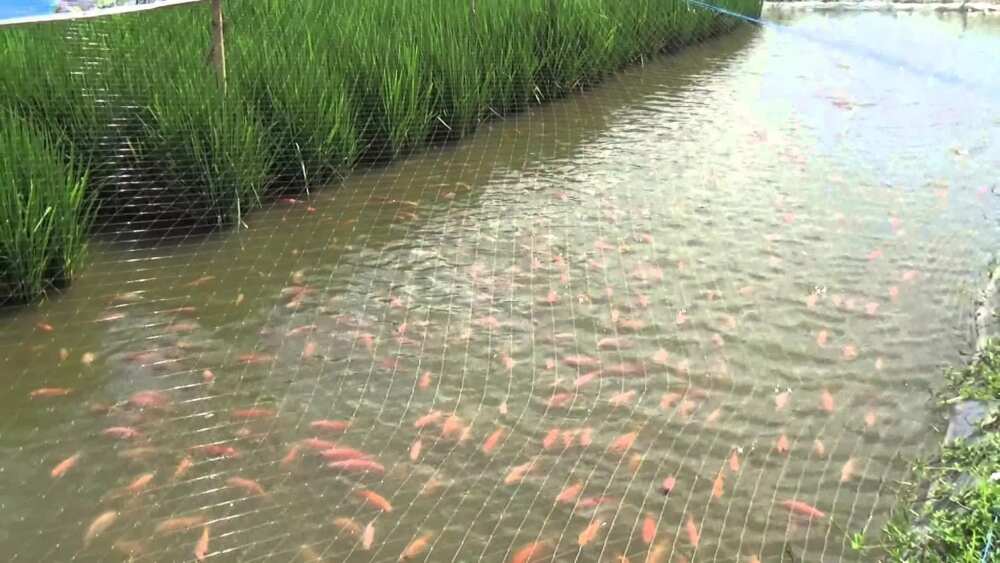 Remember that it is necessary to feed the fishes once or twice a day. Proper feeding intervals can contribute to the fishes gaining weigh quickly. The type of food depends on the type of fish. It is necessary to study all the details of feeding very well because this item is one of the most significant in this business.
Sort the fish to create better conditions for life and gloving. Sort the fish according to the size to ensure equal compete for food and space.
Be ready to change the water regularly, this will reduce the level of diseases rate and improve the longevity of fish. Change the water every 2 or 3 days.
Always study the market, understand the needs of buyers. Contact potential buyers and find out their requests and desires. Discuss the details of your fishery products about 2 months before the deal.
The challenges of fish farming
Bad fish farm location can affect the full potential of farm growing.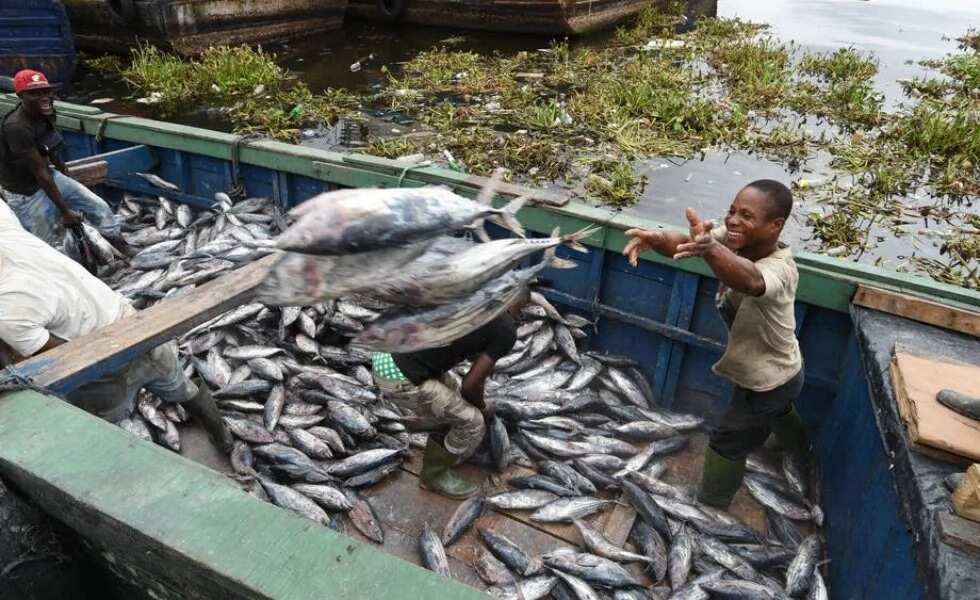 Bad quality of pond can lead to the leakages or other factors that are very pernicious for the business.
Without knowledge and feasibility study of the market, all the efforts might end up to be in vain.
This is a very widespread reason for failure in this business, so communicate more with experienced farmers.
High level of competition
The big market dictates its rules, it is important to be able to handle competition in this business.
This business is difficult to call easy, but it is worthy of all the necessary efforts. We can see many examples of successful farmers who are happy to help beginners, so it's worth a try.
READ ALSO: Advantages and disadvantages of integrated farming system