African hairstyles for natural hair
Africa is always the continent with very deep culture and traditions. It is shown in every aspect of their life. We can see the wide variety in everything: from clothes to hairstyles (especially, in African natural hairstyles). We want to present you latest African hairstyles, explain how to get your hair done and look good with them.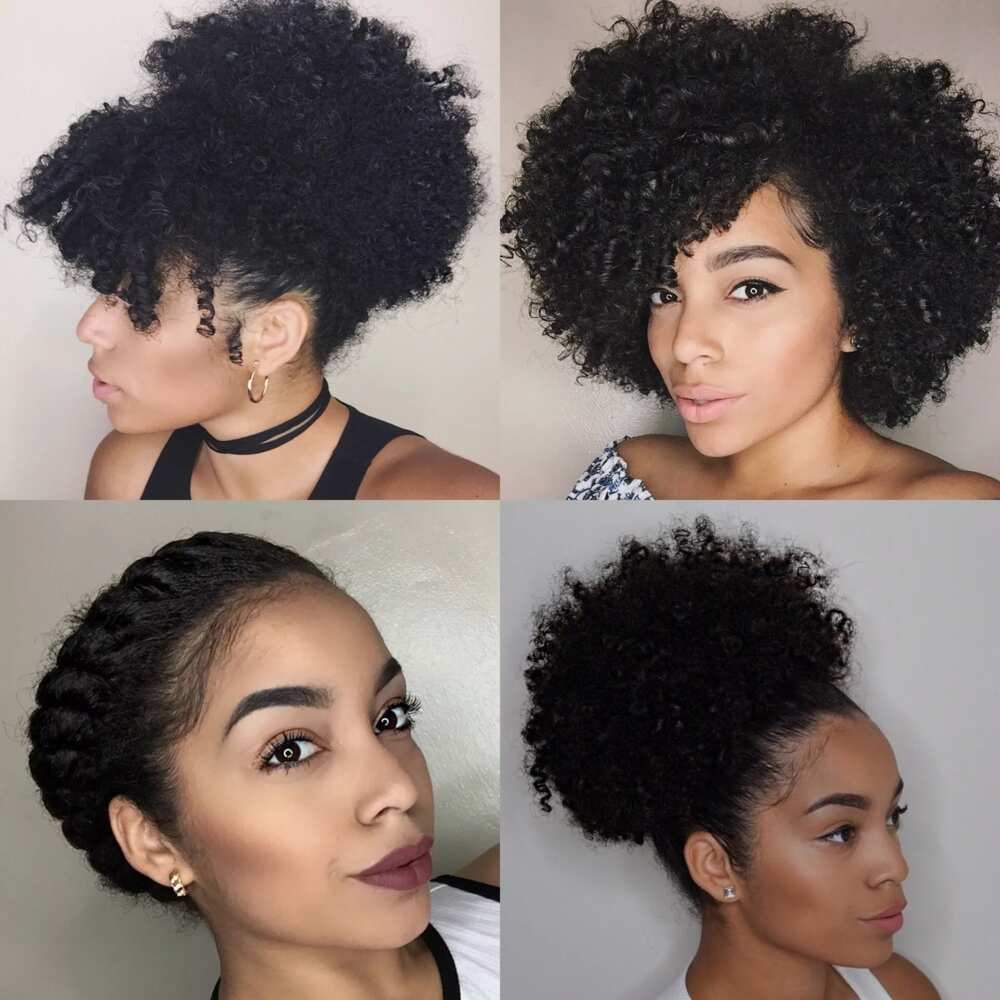 African natural hairstyles
Many still believe that African haircut styles as braids can harm the hair or even spoil them. This is explained by the fact that after the braids are braided, a significant hair loss is noticed, but it's very simple to explain.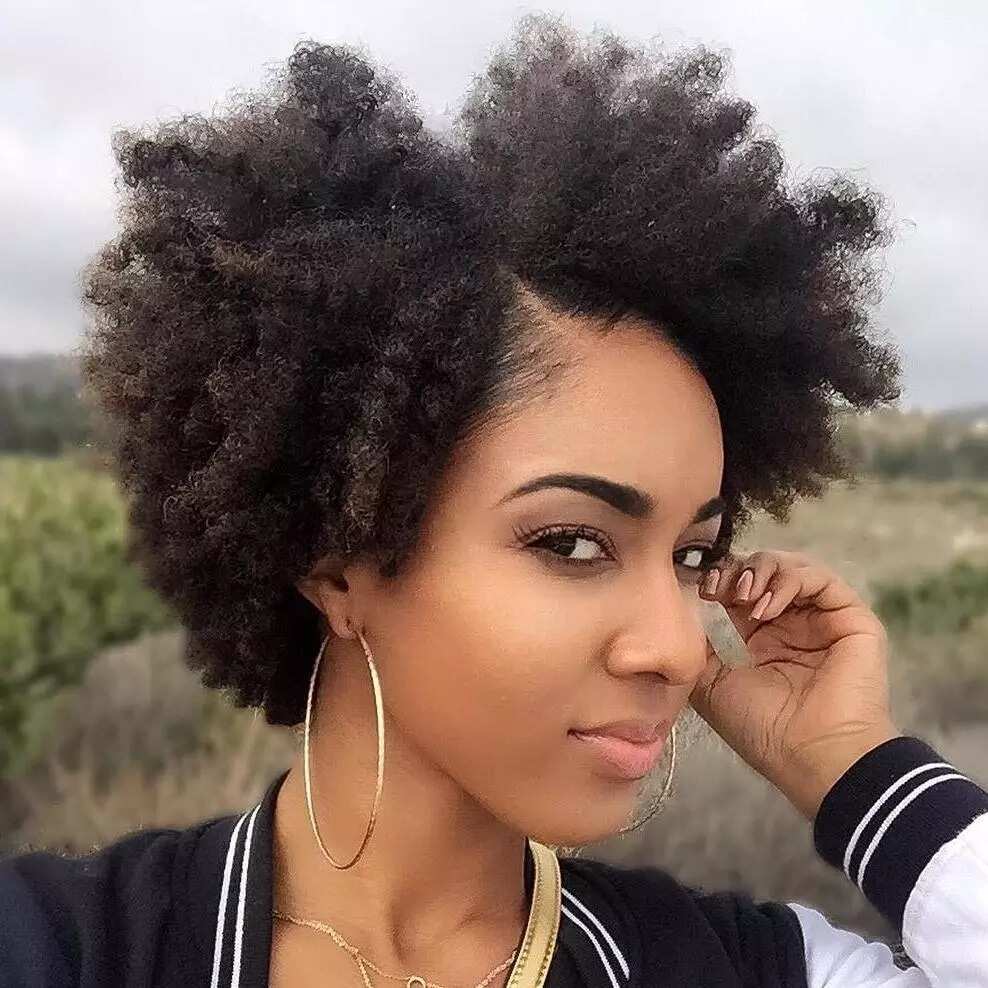 It should be remembered that a healthy adult has on average about 100 hairs a day. So, the dropped hairs release the place for new ones, due to which the reduction in the volume of the hairstyle does not occur.
Braids and braiding: one of the most popular African ladies hairstyle
Braiding is hairstyle that can be done with ones hair or with the use of artificial fiber, which is called kanekalon. Kanakelon allows you to achieve a perfect volume and numerous long braids because even the densest and long European hair will not be enough to create the necessary thickness of braids.
There are several types of African braids:
Corragation — unusually twisted, corrugated strand4;
Pony — twisted strand with a loose curl on the tip;
Curly — kanekolon, decorated in curl;
Zizi — ready braid, which is braided into the hair;
Locks — wide locks, braided into curls;
Senegal braids — twisted strands that you can spin from your own hair.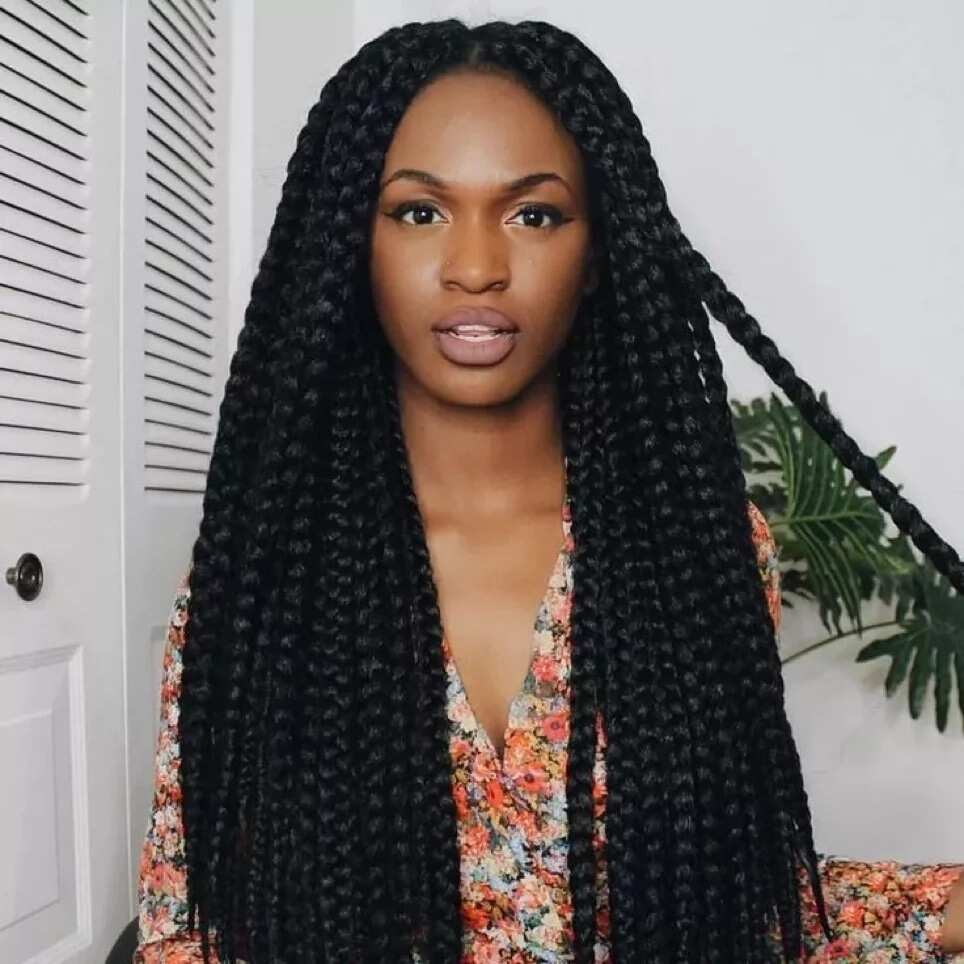 READ ALSO: Braid hairstyles for long hair
How to look after this African hair styles
Care about African pigtails does not require to be looked up specifically, you just need once a week wash the hair roots with shampoo. Special balsams and conditioners are not needed, as well as the use of a hairdryer for the time of wearing braids should not be used not to fluff them and not to spoil the hair in this way.
Unpleasant sensations from wearing pigtails can appear a few days after weaving - there are irritation and itching. This is often caused by the fact that some hairs during the weaving have come from one braid to the next one, or if the natural hair is too short. So master braider makes strands at the roots more strongly. To get rid of discomfort, just a few days rinse your hair in a chamomile balsam.
The procedure and the elongation for such African natural hairstyles
The procedure for the braiding of African plaits takes an average of 10 to 24 hours if works one master. Braiding in 4 hands allows you to shorten the working period to 8-14 hours. The total number of braids varies from 120 to 400 in adults and not more than 100 in children. The minimum length of a classical braid is 7 centimeters.
The period of wearing classical braids usually is not more than three months. Correction of the zone at the temples, as well as on the crown, will prolong the wearing of braids for another 1,5-2 months.
READ ALSO: Trendy Madivas hairstyles in 2018
Source: Legit.ng