- A South African man has been arrested for attempted mother after he threw his baby off the roof
- The man had threatened to throw off his 6-month-old daughter off the roof to protest against demolition
- It was gathered that a police officer was able to catch the baby after the frustated man threw off his child from the roof
A 38-year-old South African man has been arrested and charged with attempted murder after he threw his six-month-old baby off the roof of his house. The baby girl was saved by a police officer who caught her before she fell.
The frustrated man had reportedly climbed the roof of his home with his daughter in Kwadwesi, near Port Elizabeth on South Africa's eastern cape coast, to protest the demolition of houses.
According to DailyMail, the baby was saved after a police officer who was below caught her when her father dangled her over the edge by her ankle before swinging her off the roof.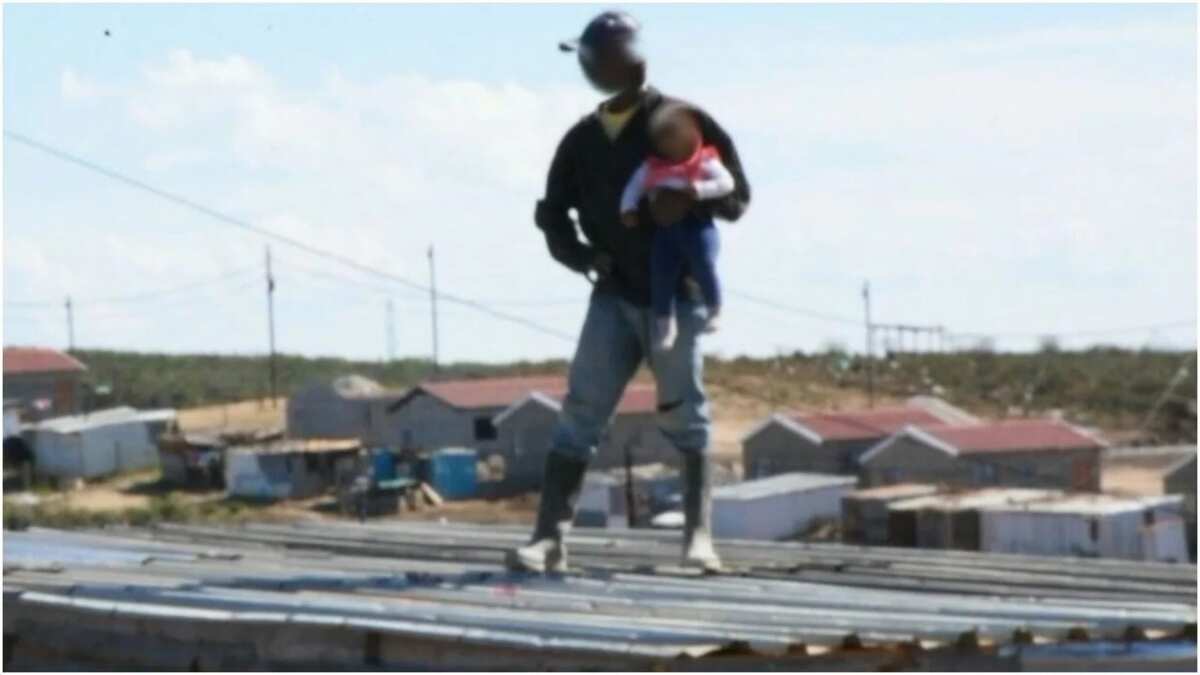 READ ALSO: Video of little boy singing Yoruba lullaby to put his younger brother to sleep melts hearts of Nigerians
It was gathered that there was already a heavy police presence in the area due to the demolition in the area.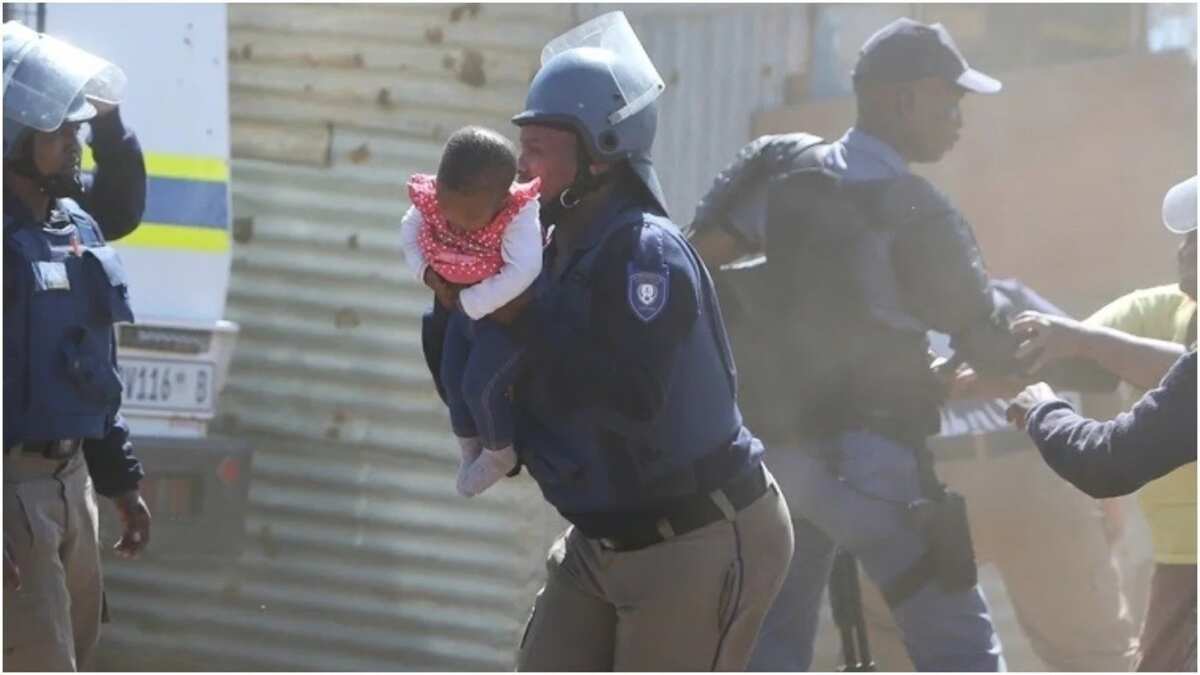 After the man climbed on the roof, it was reported that police officer began to line up on the ground below while another officer went up the roof to talk the 38-year-old man down.
Captain Andre Beetge, police spokesman confirmed that a man had been arrested and charged with attempted murder.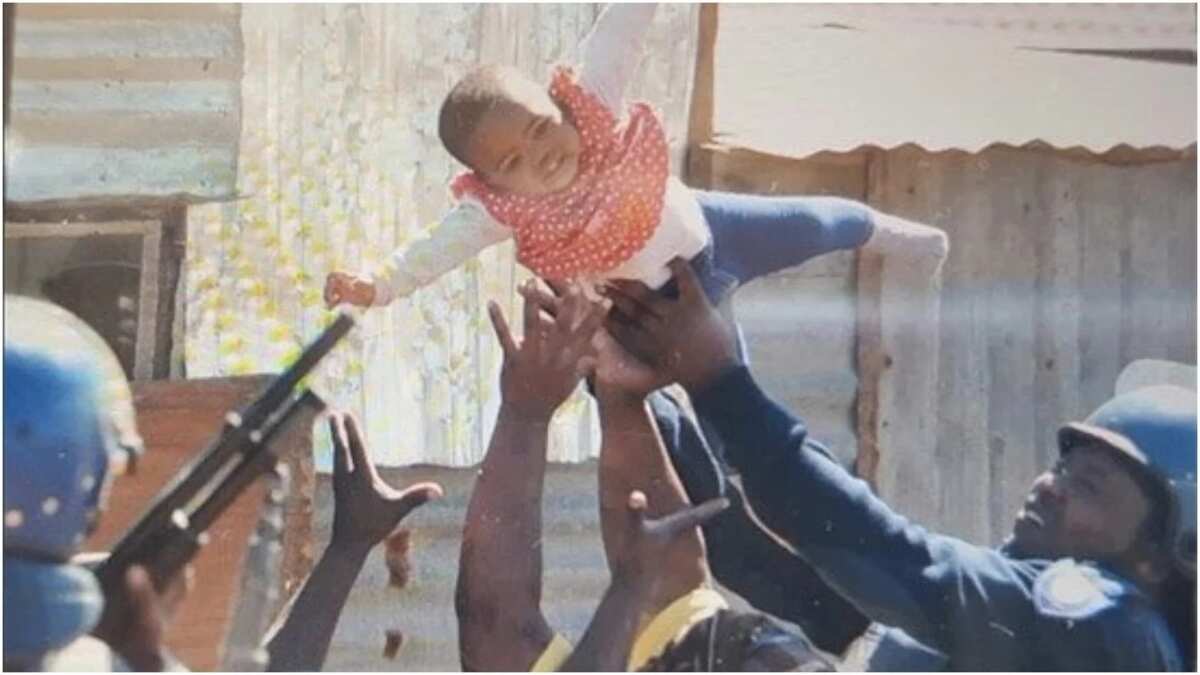 Beetge said: "At about 10.40am a 38-year-old man climbed onto the roof of one of the structures and held a one-year-old girl in his hands. This was done to force the team not to demolish the structure.
Due to the dangerous threat to the safety of the child, police set out a plan to rescue the little girl and arrest the male and one of our officers successfully caught the girl as she was flung.
The 38-year-old father has been charged with the attempted murder of his daughter and the case is being handled by the Family Violence, Child Protection and Sexual Offences unit."
PAY ATTENTION: Get best news on Nigeria's #1 news app
Offa bank robbery: My husband was killed just a year to his retirement - on Legit.ng TV
Source: Legit.ng