There are many recipes of moi moi, but today we will tell you how to make moi moi with palm oil. Hardly some Nigerian doesn't know about moi moi. This traditional food is one of the most delicious dishes in the country. Probably, this recipe will become your favorite.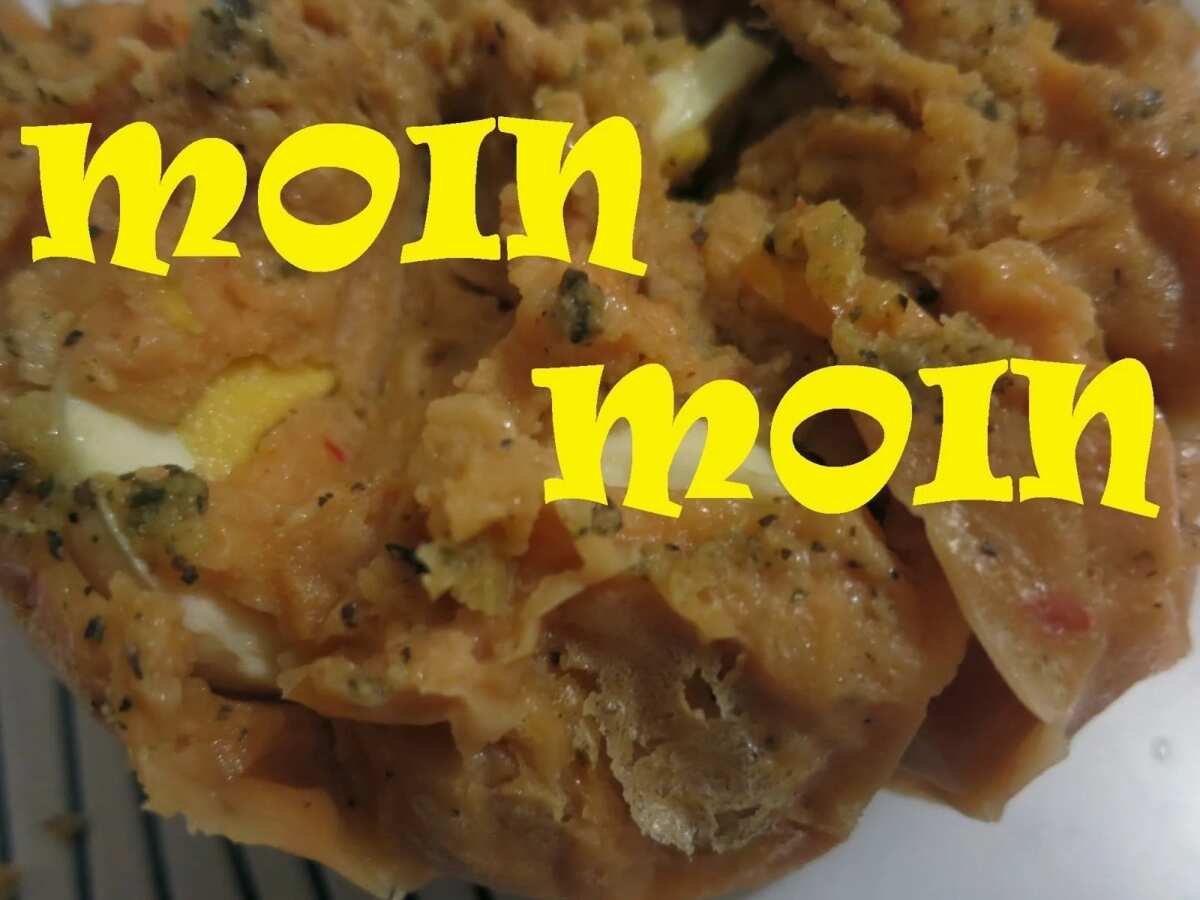 Moi moi is made of steamed blended beans, onion, black-eyed peas and also fresh ground peppers. It's commonly cooked for parties, birthdays, weddings and so on. But you can surprise your family at any time with this delicious dish. So, how to make moi moi in the best possible way?
For this purpose you need the next ingredients:
1 medium red pepper;
1 large egg;
some palm oil;
2 tablespoons of tomato paste;
fish or chicken stock;
1 piece of tatashe pepper;half teaspoon of ground nutmeg;
uma leaves (Banana leaf);
some onion (1 large or 2 medium);
boiled eggs;
2 cups of white or brown beans;
salt to taste.
Well, we know what ingredients are required for cooking. Now, let's go to question how to prepare moi moi? Soak the beans in water until they are soft enough and peel them. Note that water should be cold. Then rinse the beans carefully. The next step is a blending of red pepper, nutmeg, onions, tatashe pepper, beans and tomato paste.
Then add some water and the whisked egg. Pour palm oil in some small pot, heat it, stir until it combines properly. And then you can add palm oil to mix. Add to mix some water and salt (to taste). Stir it about 1-2 minutes. The next step is a scooping and and serving into the Uma leaves. Add one boiled egg in each moi moi. Finally, wrap your almost ready dish and steam. Don't forget to pad the bottom of the pot and add there some water.
The nutrition value of moi moi: 150 kcal, 45% of fat, 10% of carbs and 45% of protein.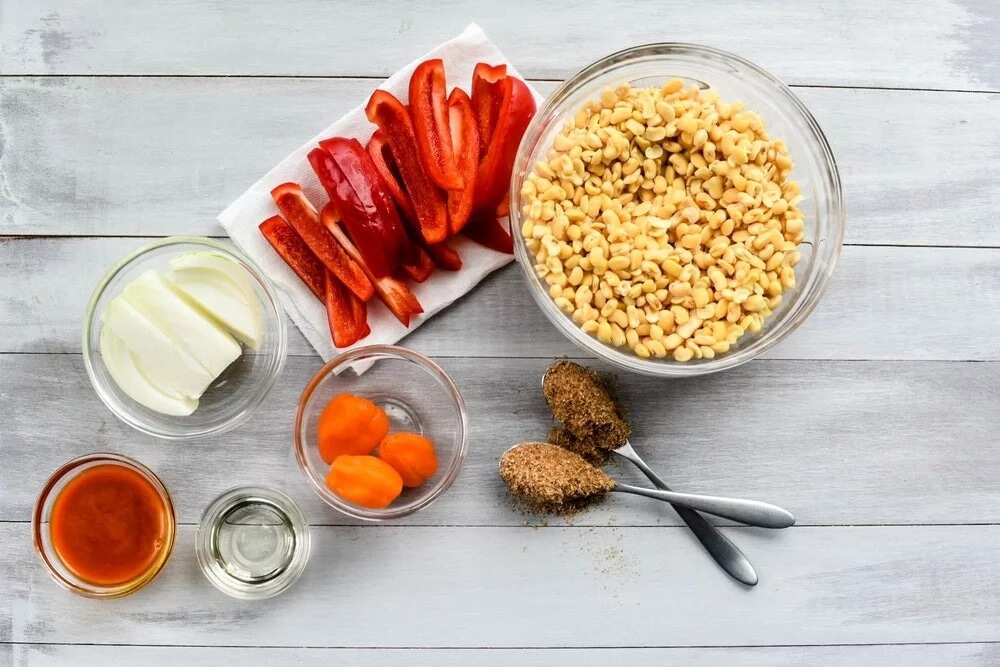 READ ALSO: Intercontinental dishes in Nigeria
Moi moi in the oven
Lately, many housewives ask: how to make moi moi in the oven? And we are ready to answer this question. Some Nigerian think that making of moi moi in the oven is something unusual. However, there are some recipes that are not worse than moi moi cooked by steaming. The following recipe will help you to make it without getting dry and crispy at the edge. Ready?
Ingredients for moi moi in the oven:
1 medium onion;
3 tablespoons of vegetable oil;
1 red bell pepper;
3 hard boiled eggs;
pinch of stock cube;
3 tablespoons of palm oil;
3/4 cup deboned cooked mackerel;
1 habanero pepper;
1 cup of dry beans;
salt to taste;
water for blending.
The first what you should make is to soak and peel the beans. Then take a pan, fill it with water by half. Place a pan in the oven. Heat the oven to 350°F. The next step is a mixing of beans with onion, red bell pepper, habanero pepper. Blend these ingredients maximally. Then pour the batter into some pan, add there seasoning cub, oil, salt and mackerel.
Blend all these ingredients carefully. Brush the pan in which you will bake your moi moi to coat it inside. It will help to prevent a sticking of your dish to the pan. The next step is a placing of the batter into the pan. Then cover it with a foil paper very tightly. Finally, put it into preheated oven and bake about 30 minutes. This is incredible! Enjoy your meal!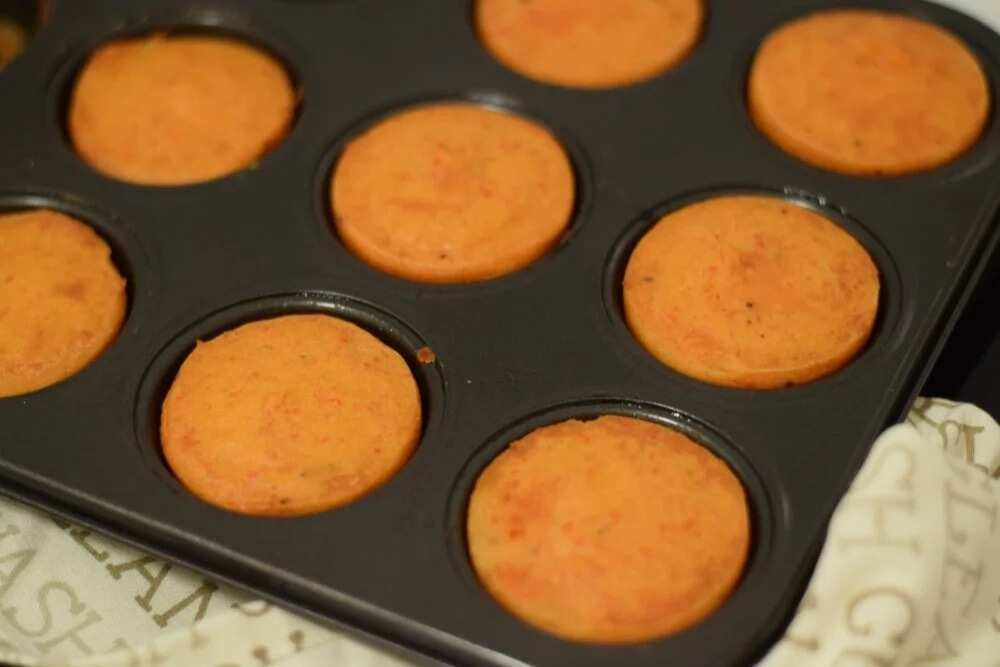 The avarage time of both types of cooking is about one hour. However, it depends on your skills, state of health or some other factors. In any case, don't rush and be attentive. This food is rich in protein, that's why it has a lot of benefits for your health.
READ ALSO: Moi Moi recipe with bean flour