How to make zobo drink with sugar?
Zobo drink is known as the best drink to quench thirst in Nigeria. This is a fantastic product with many healthy properties. It is time to tell you how to make zobo drink with sugar at home! The recipe is easy, just follow the steps.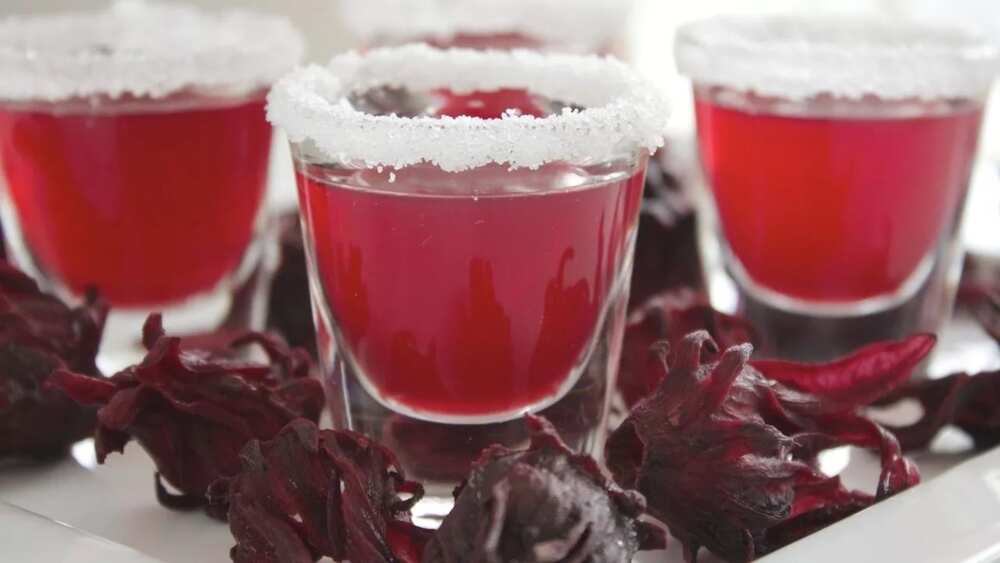 Zobo drink benefits
Zobo Drink is a drink that is so loved in Nigeria. It is made of sorrel leaves or dried roselle. This drink is a good idea as a refreshment drink, everyday drink or a drink for parties. Zobo drink benefits list is long:
affordable
available
refreshing
tasty
it has a lot of health benefits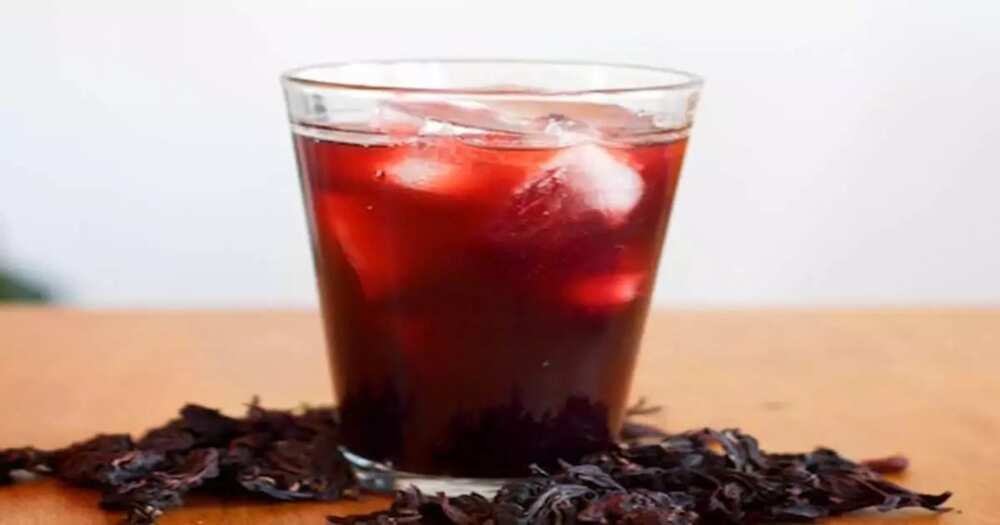 READ ALSO: Zobo drink production and preservation in Nigeria
The drink can help in regulation of blood pressure, strengthen blood vessels, reduce cholesterol, reduce stress, calm the nerves, it can help for weight loss. It should be said that it is better not to drink it during the first trimester of pregnancy.
Easy zobo drink recipe with sugar
We have prepared for you the recipe of 5 liters of refreshing drink. It is possible to add artificial sweeteners and flavors.
Zobo drink ingredients:
1 big ripe pineapple
2 (De Rica) cups of dry zobo leaves
2 tablespoons of cloves (konafuru)
2 stumps fresh ginger
Water
Fruits of your choice: lemon, orange, lime – to garnish
Sugar depending on your taste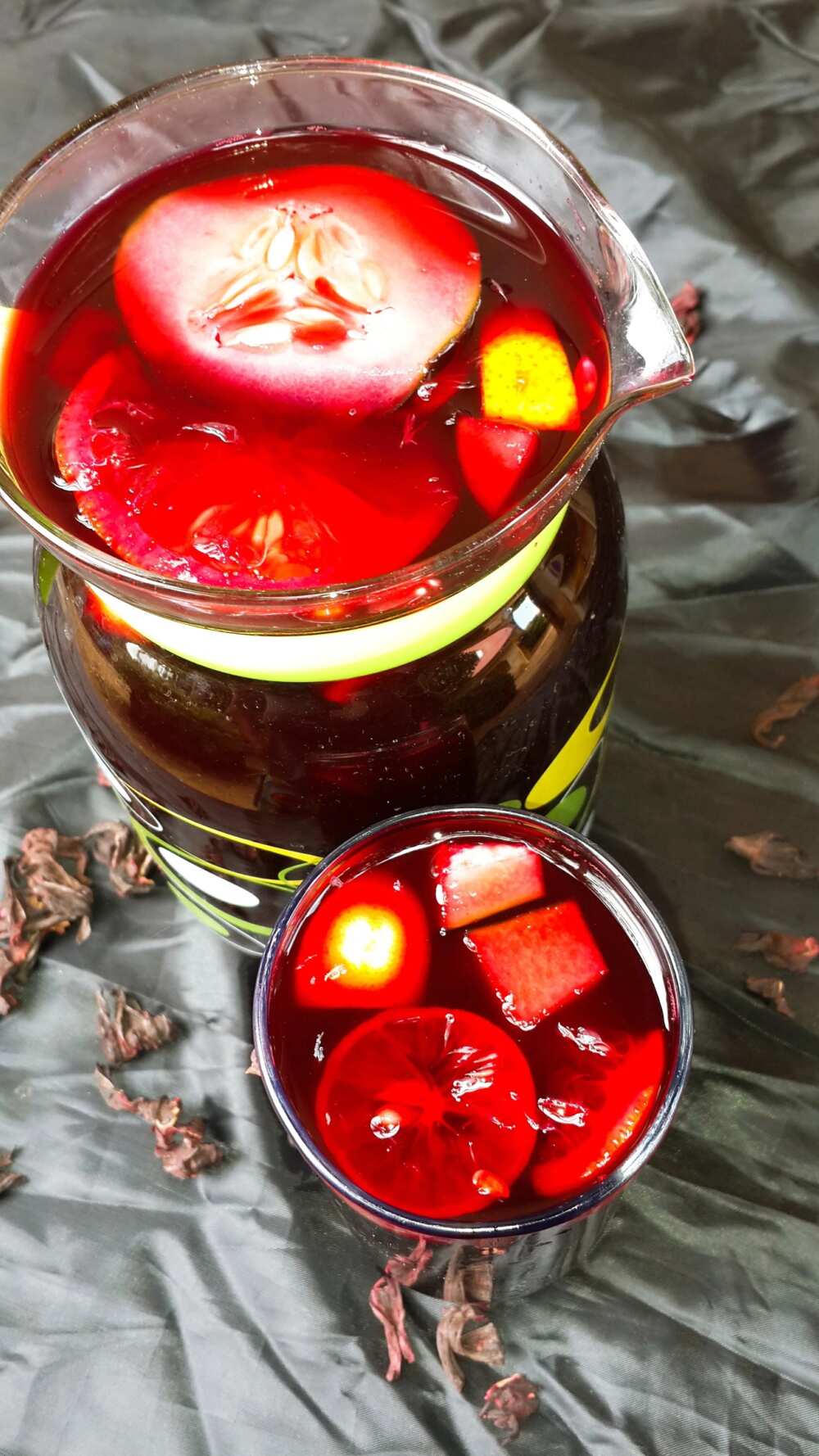 Before the preparation!
Wash the zobo leaves; 
Grind the cloves into a powder;
Blend the ginger;
Wash, peel and cut the pineapple;
Let's start!
Put the washed zobo leaves in a pot and pour enough water to cover it;
Boil it at medium heat for a few minutes;
Add more water and ginger, boil it for 30 minutes. The leaves will be completely soft at this time;
Turn off the heat and let it cool down;
Blend the pineapple;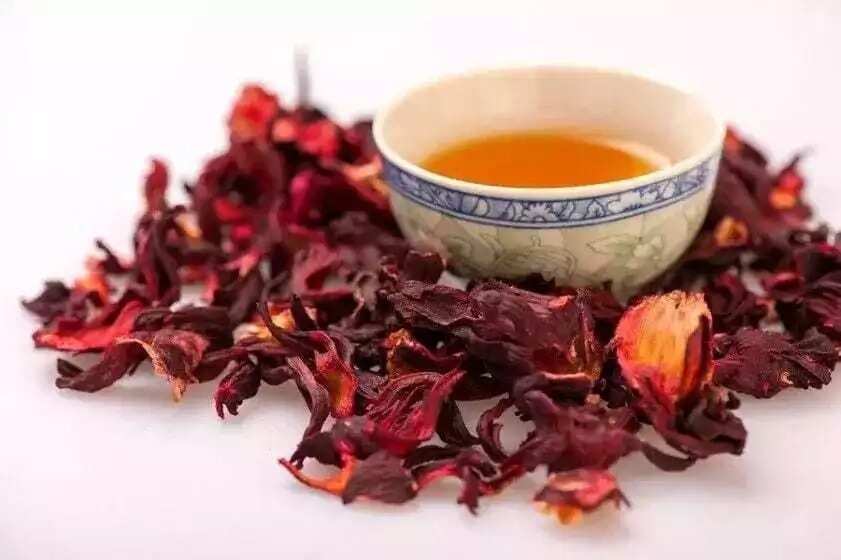 To remove tiny particles pour the juice through a sieve;
Add the pineapple juice;
Add sugar or artificial flavors and stir it;
Pour the drink into bottles to refrigerate it;
Serve it with sliced fruits and ice. Enjoy!
As you see the recipe is simple, so don't wast the time and start the preparation!
READ ALSO: How to preserve zobo drink
Source: Legit.ng