- Two young men have invented an incredible machine in Nigeria
- The men who are from Anambra state invented a machine that washes bitter leaf
Legit.ng has come across the story of two young geniuses who constructed a machine that would save many lives. The young men constructed a machine that can wash bitter leaf and convert the juice for medicinal purposes.
The men who are from Anambra state named the machine OGANIHU C². They revealed to Legit.ng that Oganihu is the Igbo word for progress, adding that the C2 stands for the first letters of their names.
OGANIHU C² inventors, Ubaka Chukwuebuka Patrick and Atikpo Chukwuebuka Patrick, stated that the machine washes bitter leaf and converts the juice into medicinal substances.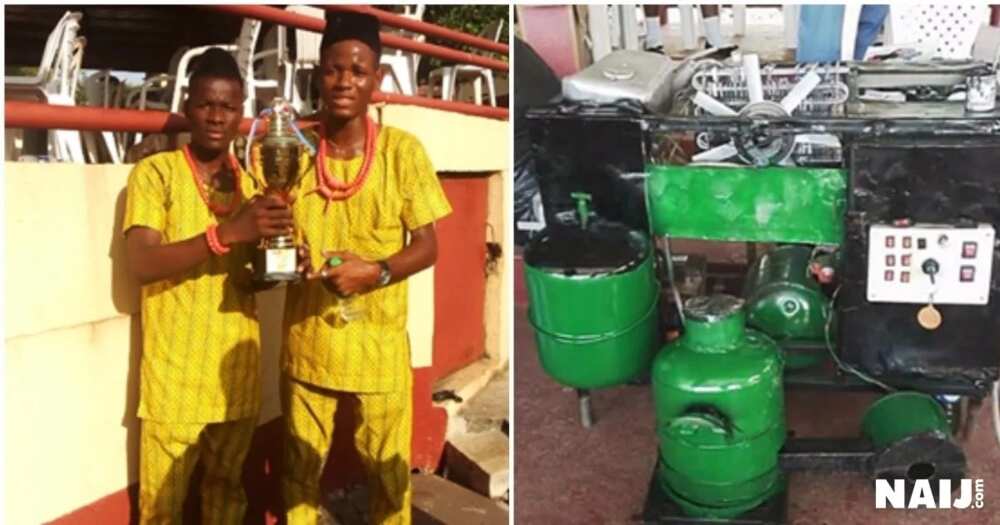 READ ALSO: Sani Abacha's youngest son Mustapha graduates from his mother's university in Niger Republic
They revealed that the juice that is generated after washing bitter leaf can be used as liquid fertilizer, methanol and insecticides.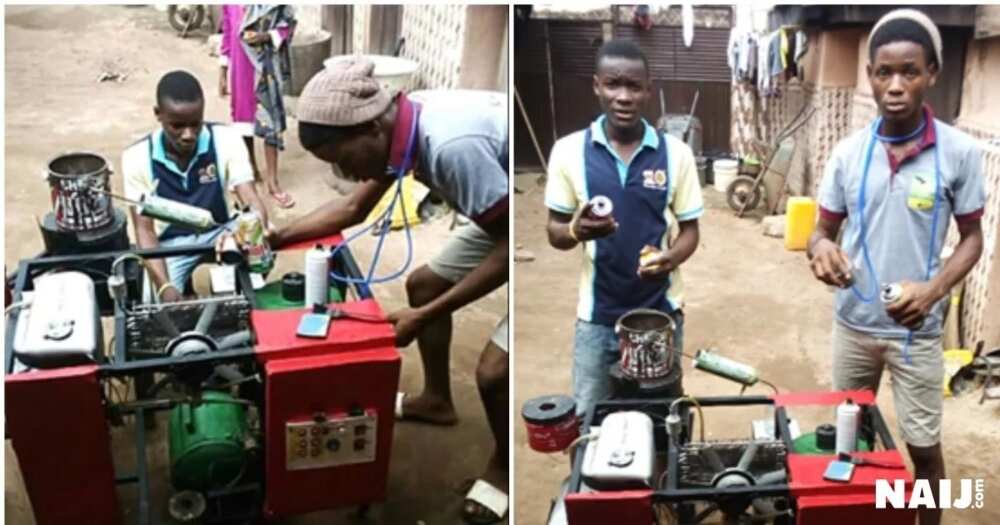 PAY ATTENTION: Get the Latest Nigerian News on Legit.ng News App
Ubaka Chukwuebuka said: "After washing the Bitter Leaf, we will Convert the bitterLeaf Juice(water) into Fertilizer(Liquid). We also uses its water(Juice) to Produce Methanol, Insecticides etc. The project is quite Mechanized. You don't need to touch anything, it's Automatic."
Meet talented Musician Who Works as a Uber Driver | Faces of Nigeria - on Legit.ng TV