Are you looking for some cute children Ankara styles? Then let us give you a hand in your search. We have collected the latest Ankara styles for boys and girls of all ages, so that your child can look trendy even while they are still in the crib. Check out these 10 fabulous styles, and we guarantee that you will be able to find something for your little one. Let's go!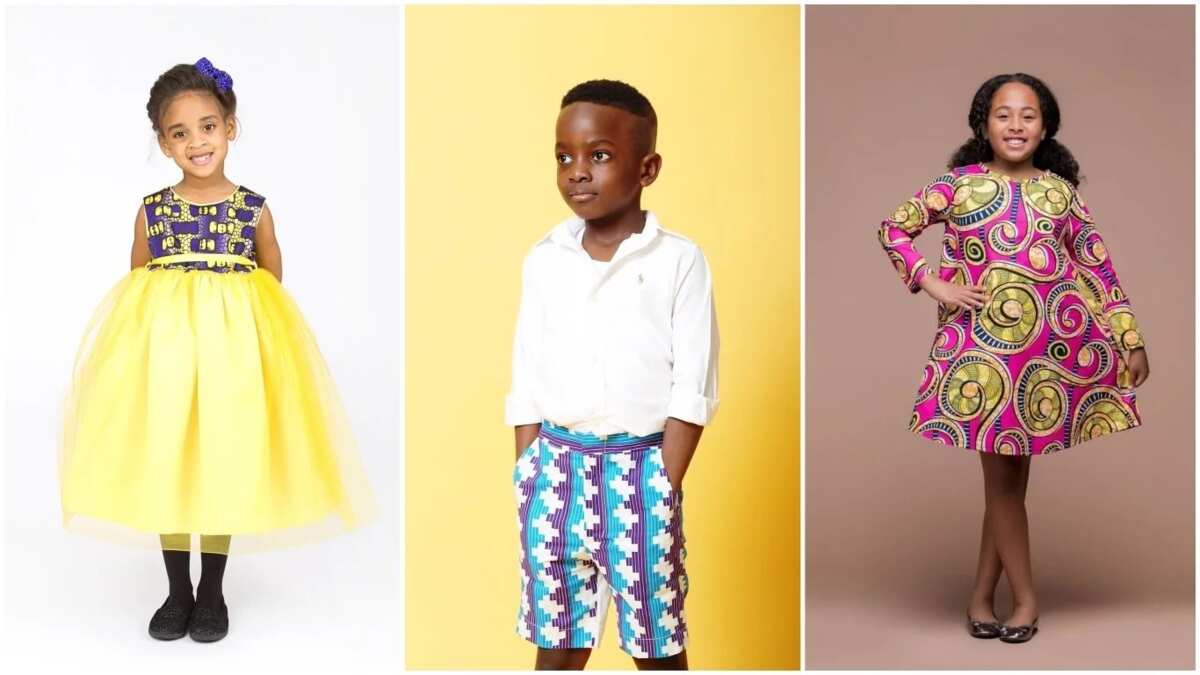 These days, there are lots of beautiful Ankara styles for kids, and we want to share out top 10 favourites with you. Let us show you five great new Ankara styles for girls and five equally amazing designs for boys. You will be running to the nearest mall to get them in no time!
Ankara styles for girl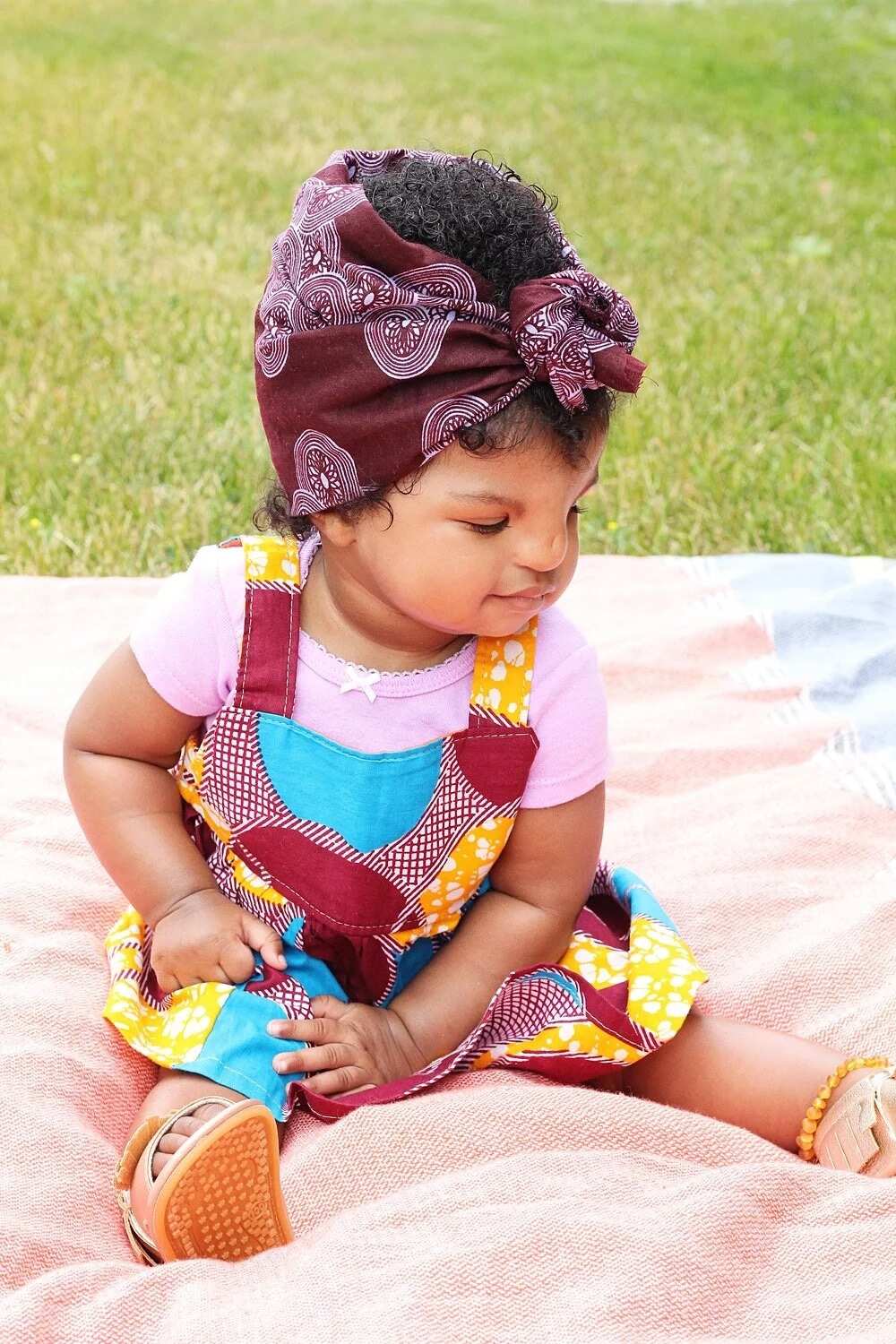 Let's start our list of Ankara styles for baby girl with this adorable tiny sundress. With this dress, your baby will look cuter than ever, and with the unrestricting cut of the garment, she will feel no discomfort whatsoever during the whole day. The bandana would be a nice touch, too :)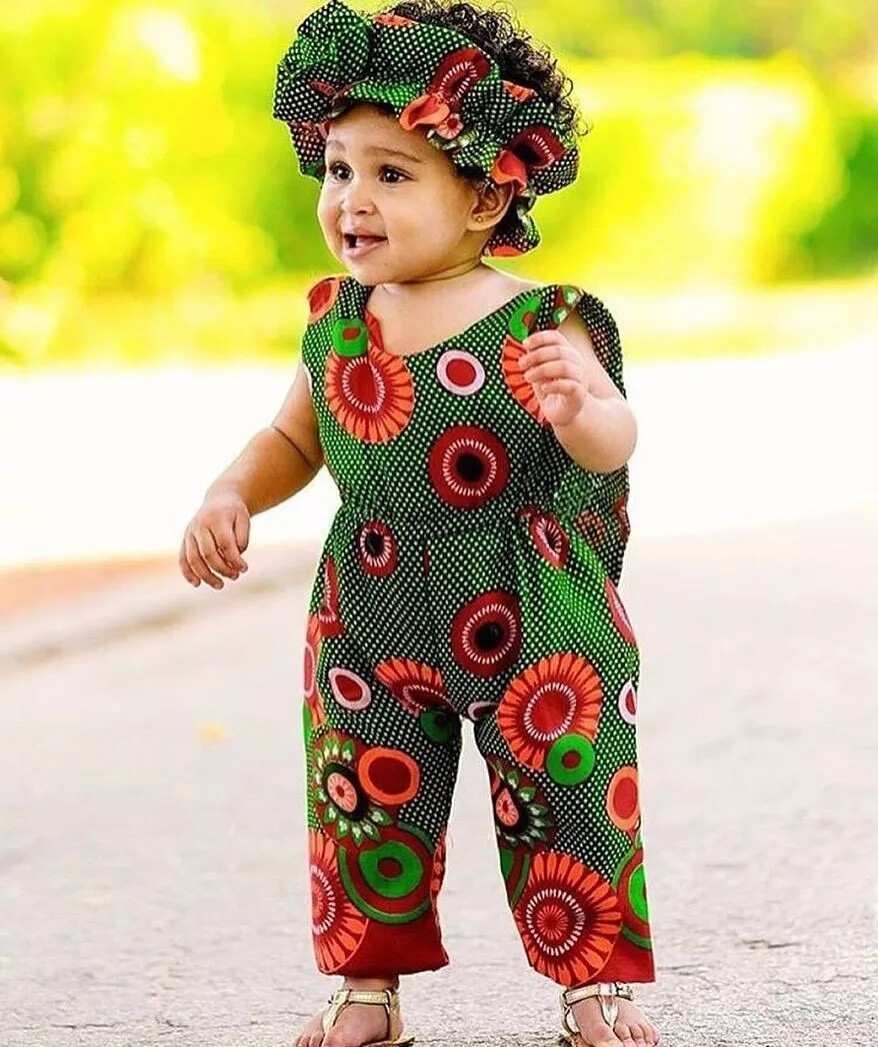 When your baby girl is big enough to walk around, you should consider Ankara styles like this one. The jumpsuit will let her run around and play with friends with ease, comfort and style. The charming matching headband, apart from being a stylish accessory, can keep your girl's hair out of her face, so that it does not bother her during playtime or windy weather.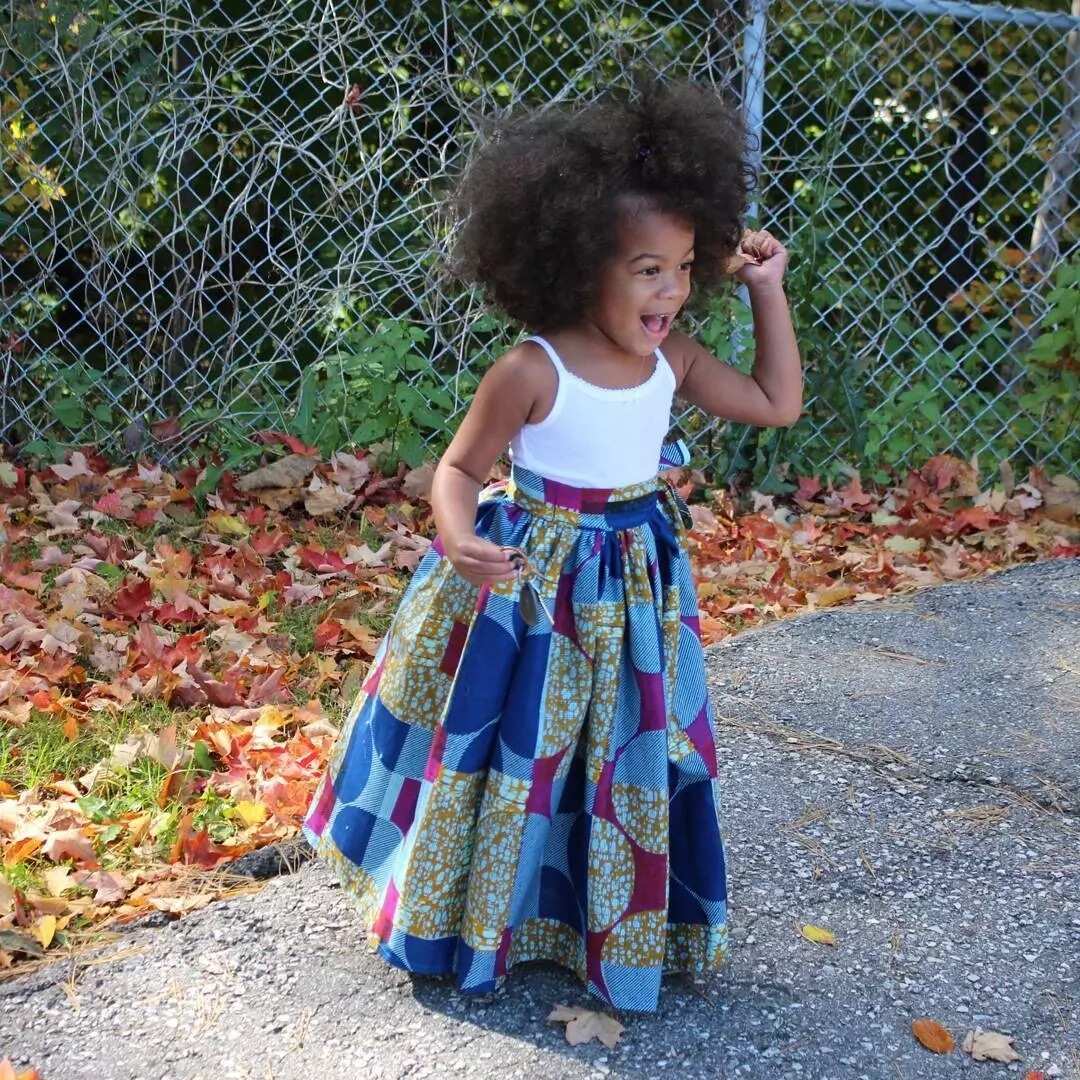 If you want your daughter to look fashionable from the very early years, consider dressing her up in a floor-length Ankara skirt. Let your girl feel like a model with this geometric design and trendy cut. We are sure she will love this! Bonus points if you get a matching skirt for yourself ;)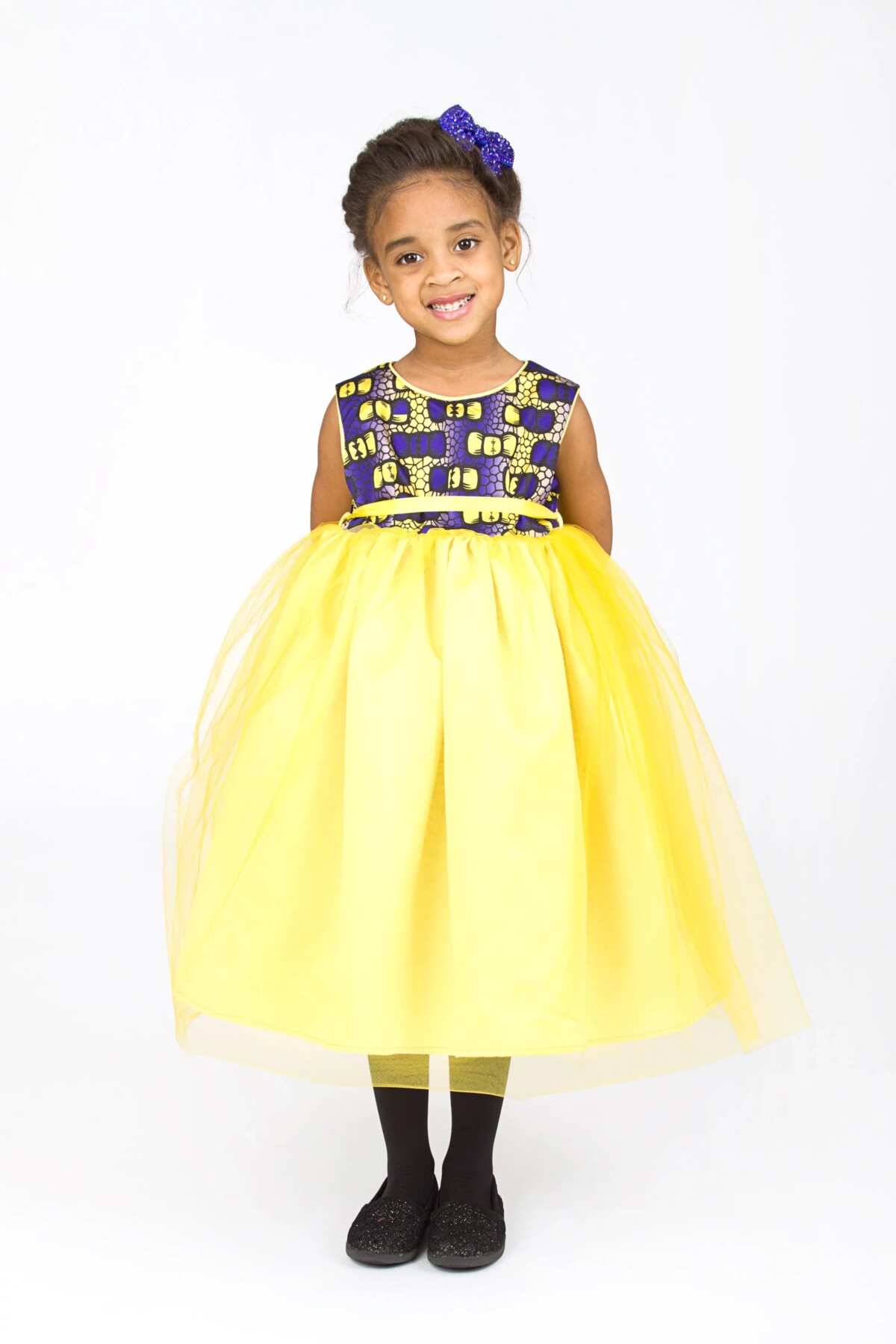 A lot of little girls like imagining that they are magical fairy-tale princesses and can you think of a more perfect outfit for a princess than a dress with a puffy skirt? With this dress, your baby girl will definitely feel like royalty, or a fairy!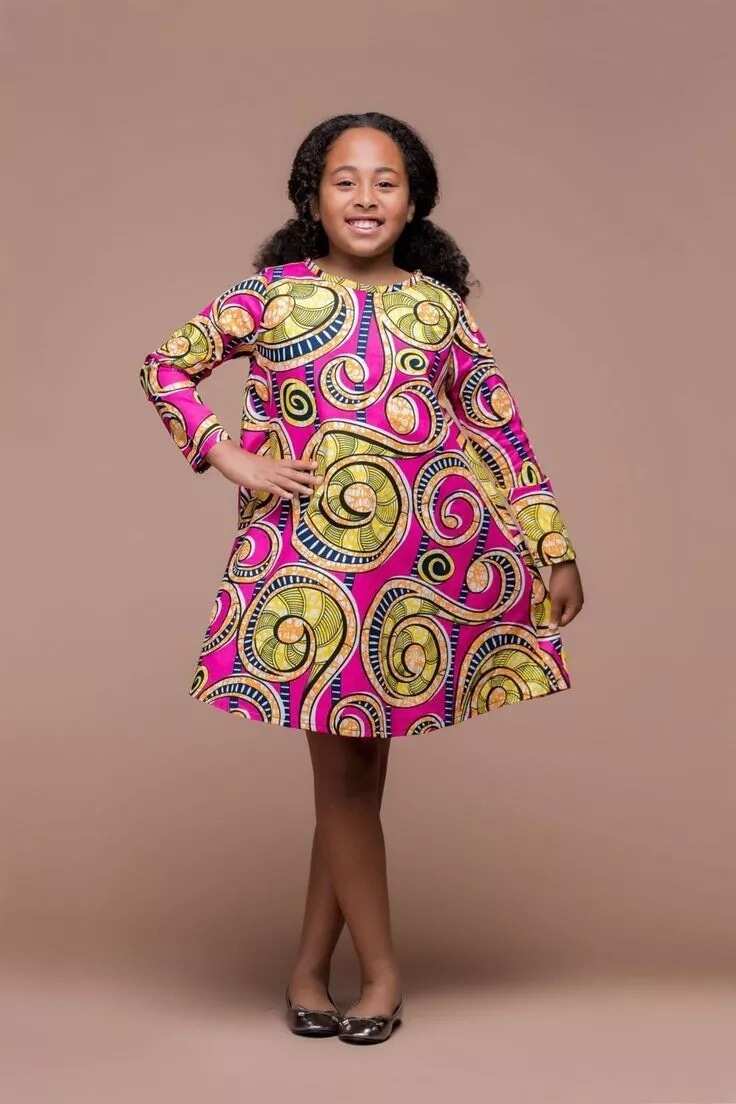 READ ALSO: How to tie head gear with Ankara
Now, when your girl is almost a grownup, we are sure she will appreciate a very serious-looking grownup dress. Even though the cut of the dress seems rather boring for a child, the bright Ankara pattern makes it so much more exciting. And your baby can wear this to church, too.
These were our picks of Nigerian Ankara styles for girls. Aren't they delightful? But wait until you see the baby boys Ankara styles, they will knock your socks off!
Ankara styles for boys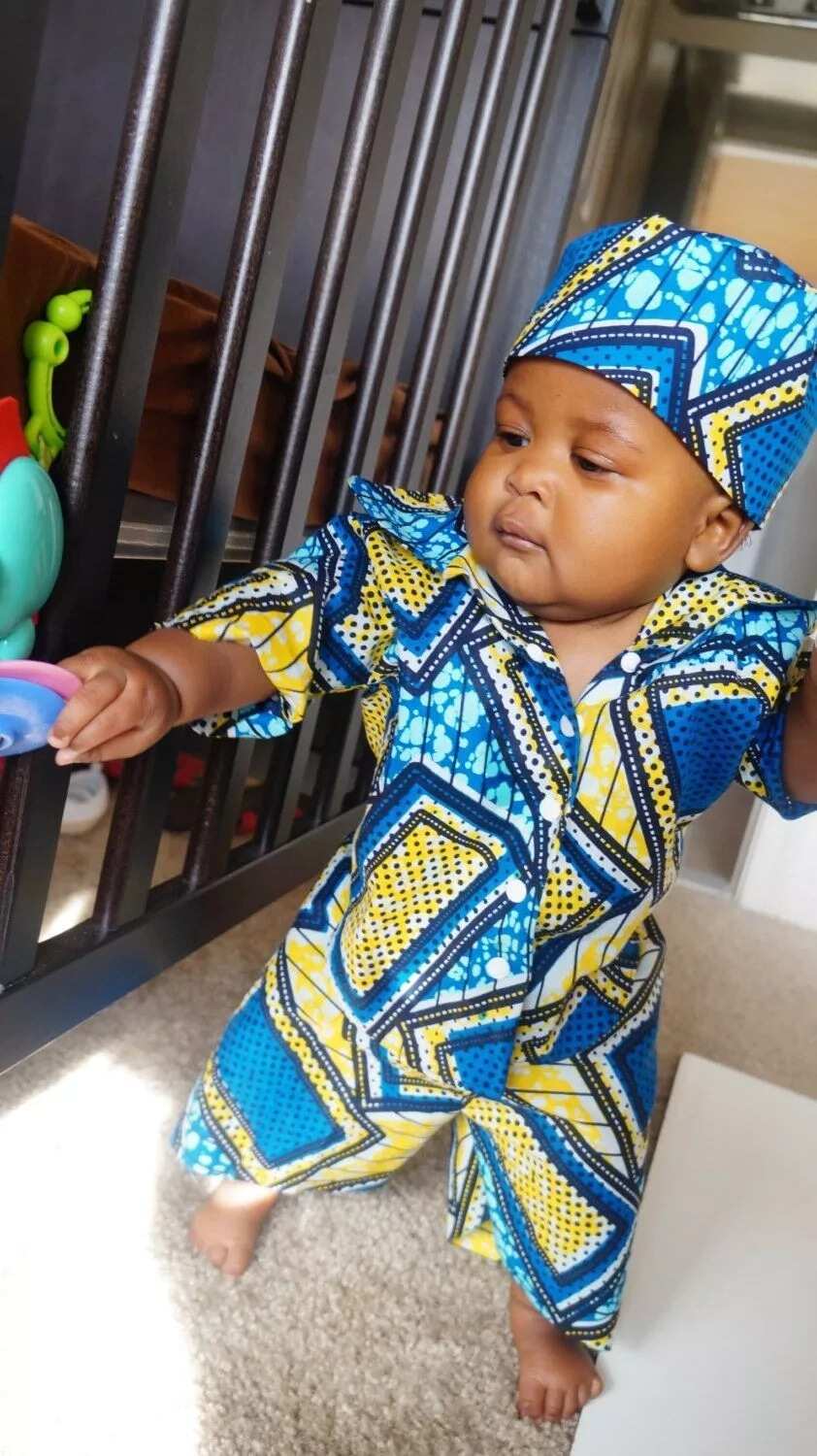 Even though your baby is still in the crib, it does not mean that he cannot look stylish. This particular design is one of the most adorable baby boy Ankara styles we could find. It has a cap and everything! With this outfit, all eyes will be on your baby. Oh, gosh, it is too adorable to move on. But we still have four outfits to show you.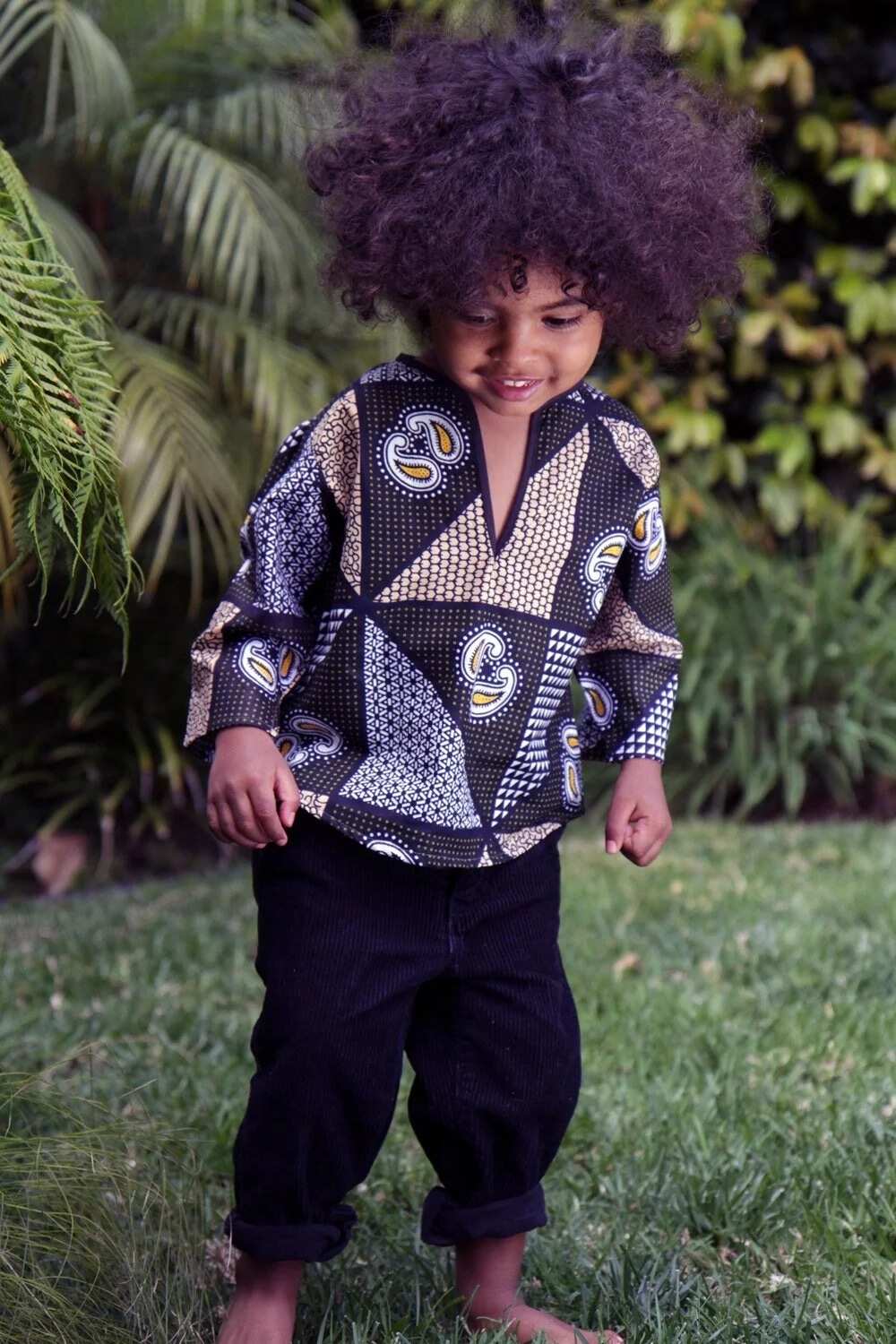 When your boy gets a little bit bigger, you can dress him up in something like this. Out of all Ankara styles for baby boy, we think that this one is the most universal. Your kid can wear something like this to a special event, to church or even to the playground and look great in every situation.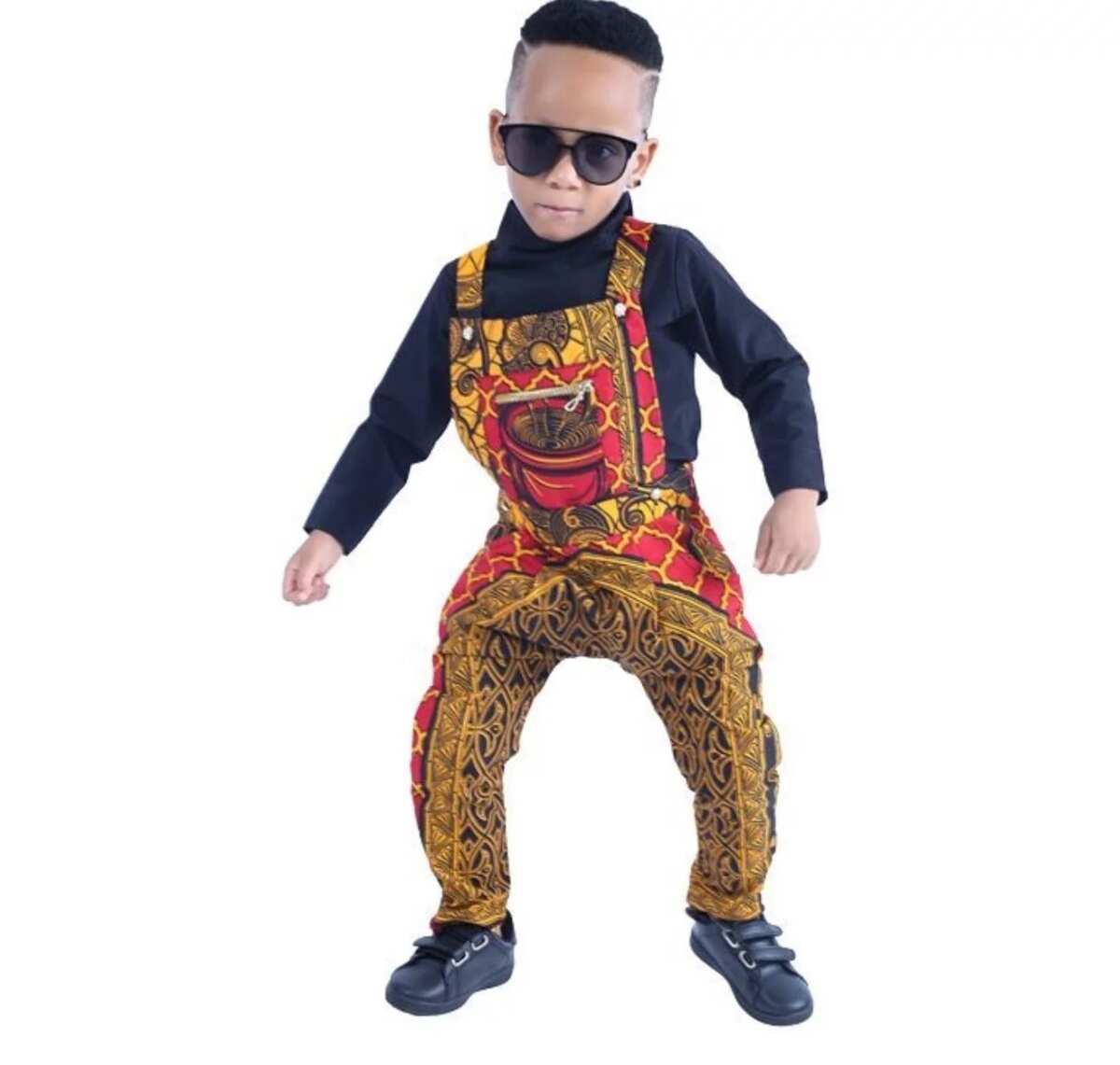 For your little boss, consider these colourful Ankara overalls. You can pair them with some monochromatic elements to make the design stand out even more. This particular baby looks like he is about to drop the hottest hip-hop album of the year. If you want your child to look just as cool, then this is one of Ankara designs that should work perfectly for that.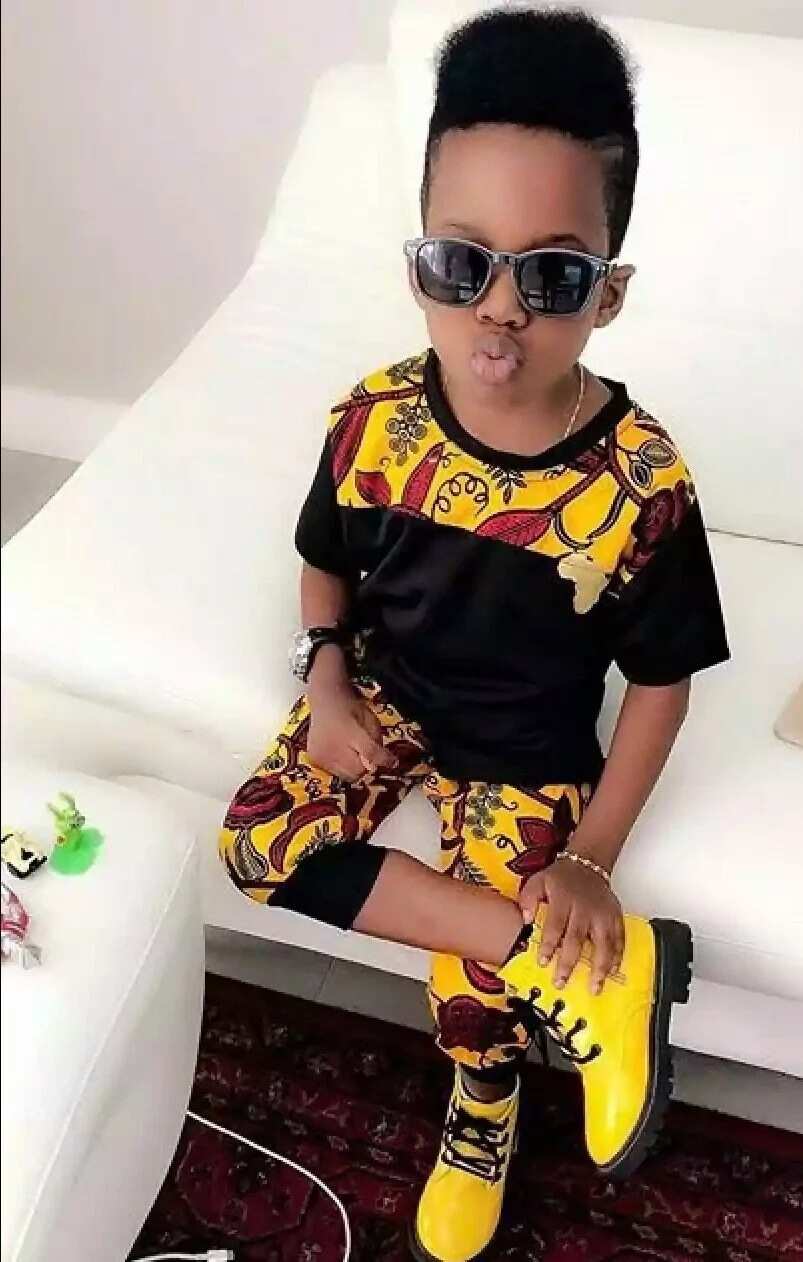 Here is another one of those Ankara styles for babies that can make your son look very trendy. The matching t-shirt and pants go well together with the vibrant yellow boots and gold accessories complement the tiny golden Africa patch on the heart perfectly.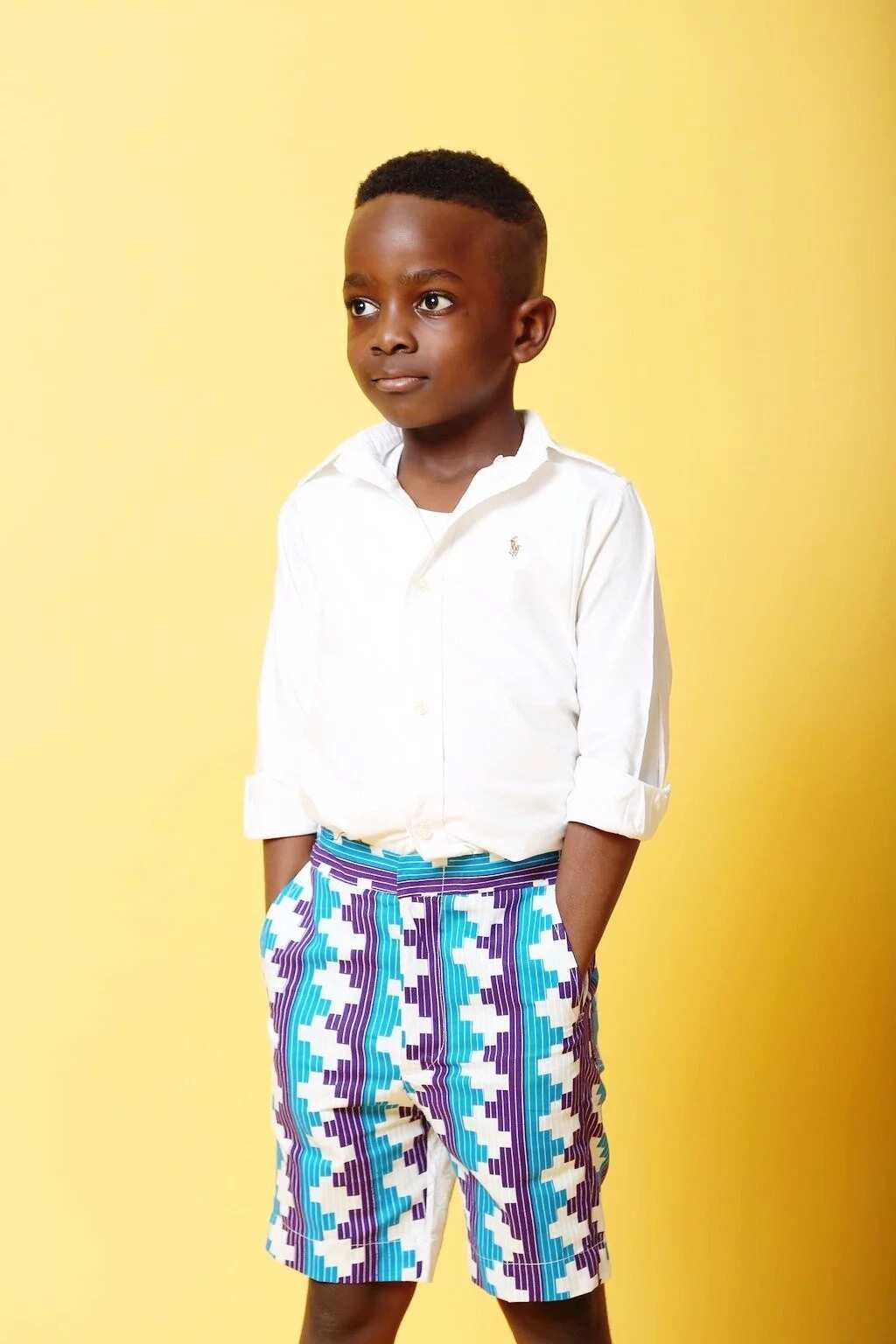 Last, but certainly not least, here is a great design of Ankara shorts for a big boy. Nothing too glaring, just a subtle Tetris-inspired pattern with a very nice colour scheme. Your little gentleman will look incredible in these at any event. Just do not let him run off to play in the dirt with other kids in these! These shorts should be left for special occasions.
And here you go, out top 10 picks of trendy styles made with Ankara that you should definitely get for your child. After all, if they are well-behaved, why not encourage them with a new lovely addition to their wardrobe? What was your favourite outfit? Will you get any of these for your child? Let us know in the comments!
READ ALSO: Ankara crop top and skirt styles
Source: Legit.ng