France visa application in Nigeria: form, tracking, requirements
So, are you by any chance planning a romantic trip to France? If the answer is yes, then let us give you a hand at figuring out the France visa application in Nigeria. We will tell you everything about this process: from filling out the application to tracking its progress. With our tips, you will be able to get a visa to France without a hitch!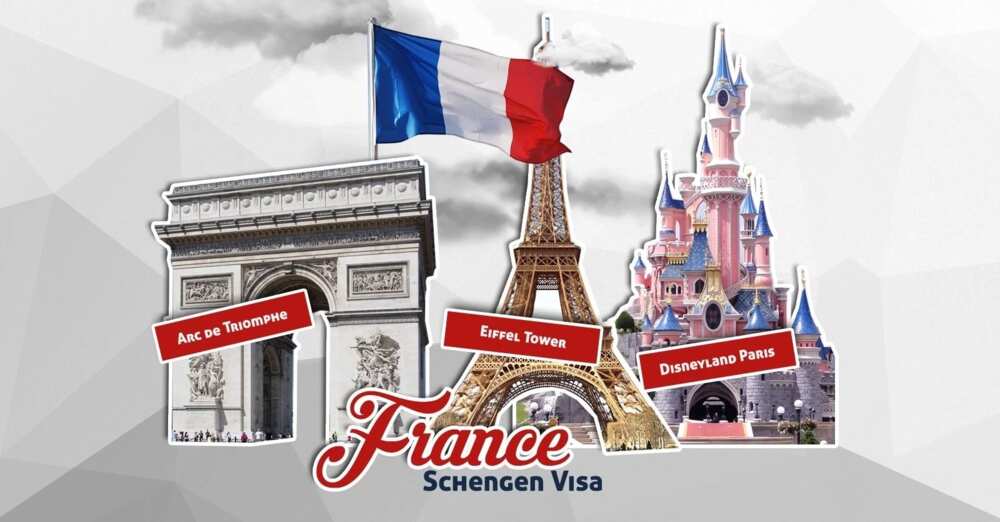 France visa requirement
Before you get to the France visa application itself, you need to figure out whether you need a visa in the first place. In order to do that, you can use a handy visa wizard, which can help you find out the following:
Do you need a visa?
What documents do you need?
How much do you need to pay for your visa fee?
To use the wizard, just click here, enter all the required information based on your plans, and you will be able to get all the answers you seek.
Now, at this point, you should also know where to submit your France visa application. There are two visa centres in Nigeria you can make an appointment with in order to submit the application: one is in Abuja, while the other one is in Lagos. You can click here for all the necessary contact information for both centres.
If you plan to get a short-term visa, you should submit your application at least 15 days prior to leaving for France. If you need a long-term visa, the application should be submitted not later than a month before departure.
As for the basic document requirements, these are the things you are going to need in order to apply for a French visa:
A valid passport. It needs to be valid for at least three more months after your departure date from the Schengen zone and have two blank pages (or more).
Two passport photographs taken not earlier than six months ago.
The originals and (photo)copies of your supporting documents (you can learn which ones you need with the help of the visa wizard).
Of course, you will also need to have enough money to cover the visa fees. After you get all these things sorted out, you can make your way to the online France visa application form.
France visa application form online
France visa Nigeria application process has been made much simpler thanks to the introduction of online forms. Now all you have to do is fill in the application online and then visit one of the centres we have mentioned above to submit your application. But before that, let us take you through the steps of filling the online France visa application.
First thing you need to do is click this link to go to the online application portal.
When you get there, scroll down and click on Access. Alternatively, you can click My Account in the top right corner.
Fill in the basic details to create your profile. You will need to use your name and e-mail, as well as create a password in order to create an account. When you are done, click Create an Account.
In the next few minutes, you will receive a confirmation letter in your inbox. Click the link in the e-mail to confirm your account.
Once you have done that, you will be able to fill in the application form. You will need to provide information on your plans, previous visas, the stay in France and your contacts.
After you have filled the form, you can give it a once-over by clicking Recap, and you will be able to see whether you have provided all the necessary information.
The next step is providing the supporting documents. Upload the documents needed for your visa to the website.
As soon as it is all done, you can submit your online application. Then, print the application and move on to the next big step in your application process.
Submitting your visa application form
READ ALSO: USA student visa interview questions and answers in Nigeria
After finishing your online application, you need to make an appointment with your visa centre of choice. Make sure you have enough time before your departure. We have outlined the information about the Nigerian centres and deadlines above.
When it is finally the day of your visa appointment, take your completed visa application along with the required documents to the centre. While you are there, you will also need to provide your biometric data (unless you have entered the Schengen zone in the previous 59 months, you are younger than 12, or it is physically impossible to take your fingerprints). The whole thing should take about 20 minutes.
France visa fees
After that, you will need to pay your visa fees. Most often than not, a short-term visa will cost you 60 euros, a long-term visa will cost you 99 euros, and the service charge should be 28 euros. In order to get more accurate data on the fees, we recommend you to use the visa wizard, as it can tell you what fees to pay and whether you are eligible for a discount. Once you pay the required fees, all there is left to do for you is wait for your passport.
Track your France visa in Nigeria
We are fairly certain that you would want to know about the fate of your visa as soon as you leave the visa centre. Well, you can do just that! With the online tracking tool, you can see your visa application through all the stages and find out when you can get your passport back. To track your application, click here. You will need to use your reference number and last name to gain access.
As soon as your passport is ready to be collected, you will be notified by your visa centre. You can either go there to retrieve it yourself or order a courier service for an additional fee. And once you get your passport back (hopefully with a French visa in it), you can finally plan your trip to France with certainty.
That is all we can tell you about the France visa application process. It is not all that complicated once you get into it. If you still have some questions, you can look for answers on the website we have been referencing in this article or contact your visa centre of choice. Good luck in your visa quest!
READ ALSO: Giving birth in USA on tourist visa cost for Nigerian
Source: Legit.ng