Forbes richest musician in Nigeria and his story of success
Have you ever wondered who among the outstanding Nigerian musicians is the richest, according to the Forbes list? Now you will be able to read everything about Forbes richest musician in Nigeria and read in his exciting biography. Learn how he made his fortune and get inspired by his achievements.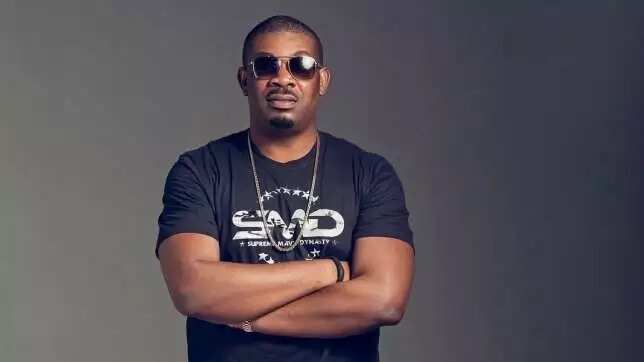 Who is the richest musician in Nigeria?
According to the official information from Forbes list 2017, the richest musician in Nigeria is Don Jazzy. In the recent years, the P-Square duo was known to have the highest net worth in Nigeria. However, this duo stopped existing last year, and now the first place goes to the rich and popular Don Jazzy, who is not only a successful singer and rapper but also has his own label Mavin Records, where he helps rising stars to reach overwhelming success. As the multiple sources indicate, Don Jazzy net worth is estimated to be $35 million, which is about N11 billion when you convert this money to Naira. However, people are certain that Don Jazzy has way more money than he officially is known to earn and possess.
Don Jazzy is often acknowledged by Forbes lists, aside the richest Nigerian musicians list, he was also once put on the list of 40 most powerful African celebrities and the list on top 10 richest African musicians. He definitely has a lot of influence and power in Nigeria, and many new musicians reached success in show business because he took them under his wings. If you want to know more exciting facts from Don Jazzy's biography, keep reading. This man definitely has a huge story behind him.
Don Jazzy biography
The real name of the famous producer, songwriter, and singer is Michael Collins Ajereh. The future star was born in Umuahia, Abia State, but he was raised in a town named Ajegunle, which is in Lagos State. His birth date is November 26th, 1982. He was the oldest one of four children and had to help his parents raise his younger siblings. Michael received his education at the Federal Government College in Lagos.
It is known that young Michael showed a lot of interest in music since he was little. At the age of four, he started learning to play musical instruments like drums. He learned to play bass guitar at the age of 12, as well as got knowledge about playing percussion and traditional musical instruments. He took the business management classes in Ekpoma, Edo State, at the Ambrose Alli University.
He went to London in 2000, where he was invited by his uncle to play drums in the church. Michael's time in London was quite rough – he changed a few jobs, including McDonalds and security guard, However, the young man never forgot about music – he had an immense interest in it, and he eventually got to work with such musicians as JJC, Solek, The 419 Squad, Kas, and D'Banj. He also developed his producing skills, which later helped him in life – he got them from Emeka Infiniti at the record company O-Town.
In 2004, the historical collaboration between Don Jazzy and D'Banj happened, which gave birth the label called Mo'Hits Records. The next years were productive for Don Jazzy – he produced two albums, which were called "No Long Thing", and "Rundown/Funk You Up". He also started working on his third album, which was called "Curriculum Vitae". This was when he came up with his own introduction, that everyone nowadays recognizes as – "it's Don Jazzy again!".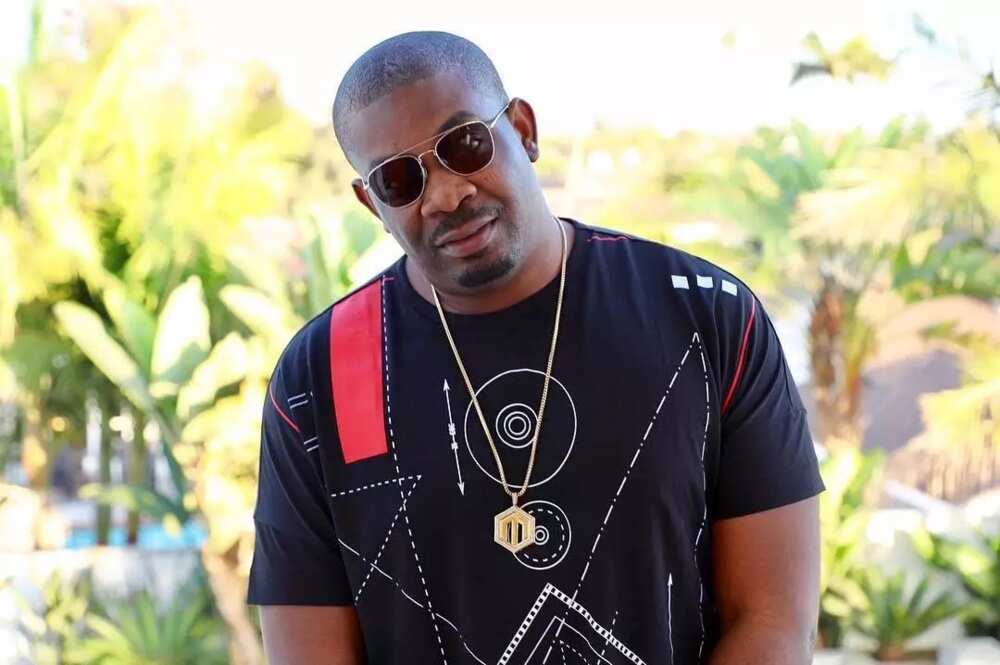 A few years later, in 2008, Don Jazzy worked on "The Entertainer" together with D'Banj. This was his third studio album. Also, he helped Wande Coal with the production of his album "Mushin 2 MoHits", which later was referred to as one of the greatest albums that Nigerian musicians ever produced. Overall, the duo of Don Jazzy and D'Banj was highly appreciated in Nigeria, and they were called one of the best producer/artiste team.
Don Jazzy often provided the background vocals for the singers whom he worked with, even though he did not always take credit for it. He gave his vocals for the recordings of such artists as Dr SID, D'Banj, Ikechukwu, D'Prince, Kween, and even the worldwide famous Jay-Z. Except that, Don Jazzy has a history of working together with Kanye West. He performed the vocals for his song "Lift Off" that featured Jay-Z and Beyonce and was on the album "Watch the Throne". In 2011, he started working with Kanye West on a regular basis, as he got employed by him as a Very Good Beatz producer. This led to Kanye West appearing as a surprise guest at Koko Concert, which was held in London.
2012 was the year when Don Jazzy split up with D'Banj because of their musical and business differences and as a result, their label stopped existing. It was later revealed that D'Banj wanted to focus on the American market, while Don Jazzy did not support this decision. However, Don Jazzy did not rest – the same year he has founded a new label, called Mavin Records and also known as Supreme Mavin Dynasty. "Mavin" means the person who is talented and skilled in something particular. According to Don Jazzy, he was going to make his new label powerful and influential in the short amount of time, and he kept his promise.
READ ALSO: Top 10 richest musicians in Africa 2018
He signed a lot of artists on his label, like Tiwa Savage, Dr Sid, D'Prince, Reekado Banks, Di'ja, Korede Bello, and others. On the 8th of May, 2012, he released the album which featured all the artists that were signed up to Mavin Records. There were a lot of hit songs on this album, including "Forever", "Amarachi", "Oma Ga", "YOLO", "Take Banana and Chocolate", and the anthem of his record label "I'm a Mavin". Don Jazzy even started a social media network, which he named "Mavin League", in order to promote his artists and label. He also released a hit song "Dorobucci" in 2014, which once again featured the Mavin Records musicians.
His work in Mavin Records was not without visible issues. For example, in 2013 he had a major disagreement with the singer Wande Coal, who performed the Mavin Records songs without their consent. Wande Coal later announced his departure from Mavin Records label and went on with his career.
Don Jazzy is fully satisfied with where he is in life now and says that he started out as just a young man who had the passion for music, before taking on his business ventures. He enjoys helping out young people and organizing their careers. He has a huge team on Mavin Records, who he describes as professionals.
Apart from everything else, Don Jazzy is one of the most famous bachelors in Nigeria. Many fans are waiting for the moment when he finally settles down. There were a lot of reports about Don Jazzy's multiple relationships, but apparently, none of these have resulted in something more than just dating. The famous producer wants to get married, but at the same time, he does not want to rush with it, and just wait for someone really exceptional to steal his heart. Recently, he described Rihanna as his dream woman and left some excited comments on her Instagram page, and now the Nigerian media are teasing him for it. Either way, time will tell whether Don Jazzy finally decides to start a family of his own, or if he would prefer to stay single.
You have learned the facts from the biography of Forbes richest musician in Nigeria. We can only hope that Don Jazzy will expand his business and invest his money in new amazing projects.
READ ALSO: Supreme Mavin Dynasty members
Source: Legit.ng