Types of unemployment in Nigeria
Unemployment in Nigeria remains one of the biggest problems, which heavily affects the country's economy and its society. This problem is constantly being debated, but today it is almost impossible to eradicate it. There are some aspects of unemployment in Nigeria that need to be considered to understand how to solve the problem of unemployment.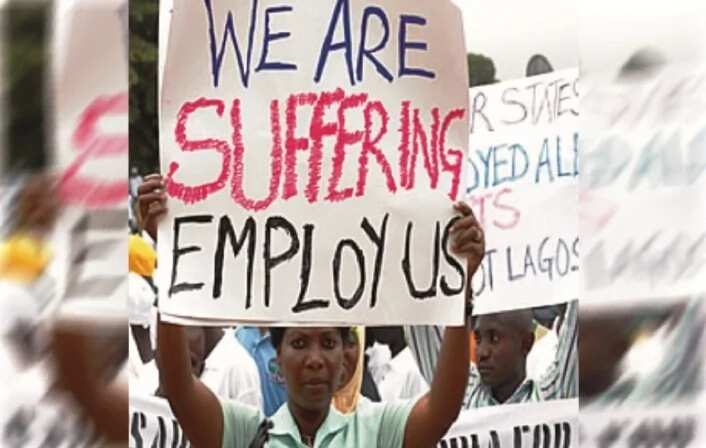 Unemployment definition
The term 'unemployment' can be defined as an economic condition, marked by the fact that people actively seeking work are not able to find a job. Unemployment is expressed as a percentage of the total labor force. The level of unemployment depends on economic conditions of the land and other circumstances.
The National Bureau of Statistics (NBS) reports that unemployment in Nigeria has increased by 4% over the past year. Also, the labor force participation rate has also increased significantly.
Types of unemployment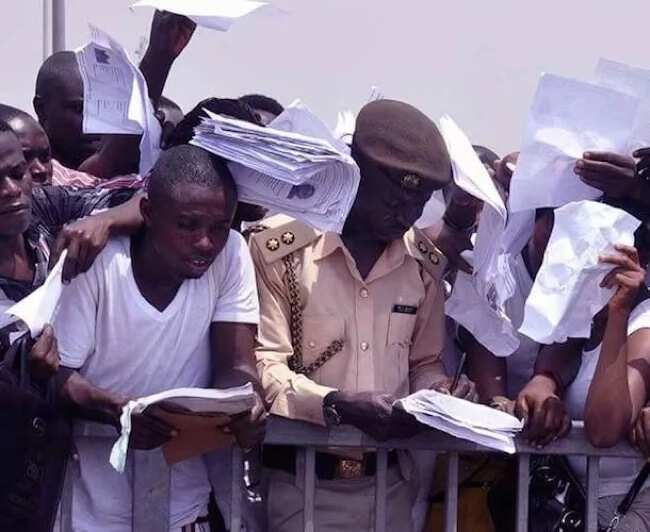 READ ALSO: My administration is working hard to reduce unemployment - Buhari
There are different problems that cause unemployment. According to proven information, the Nigerian unemployment as a whole can be divided into three main types:
Structural unemployment
Structural unemployment arises under the influence of structural imbalances in the labor market. That is, there are discrepancies between the supply and demand of the labor force by profession, qualification, geographical and other characteristics because of technological and structural changes in social production.
The economic downturn in Nigeria сauses unemployment, as workplaces are dwindling and new ones are not created.
Frictional unemployment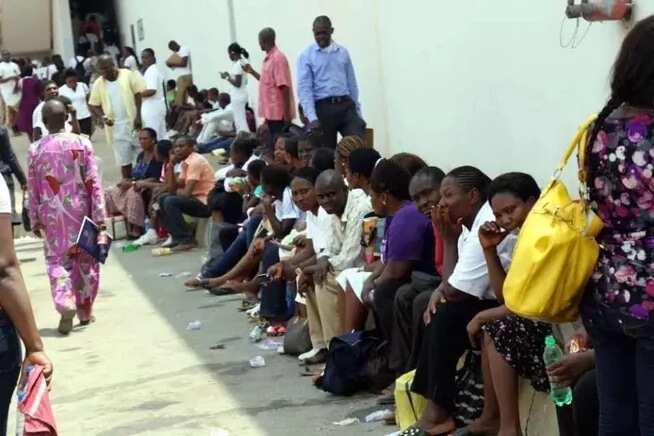 This type is associated with the voluntary change in the place of work. It applies to workers who are looking for a job or are waiting to receive work in the near future. This type of unemployment is considered inevitable and to some extent desirable. The latter is explained by the fact many workers who voluntarily lost their jobs move from low-paying, low-performing work to more paid and productive work. This leads to a more rational distribution of labor resources, and, consequently, an increase in the real volume of the national product.
The reasons for people being released are varied. One of the main thing to consider is that merchants offer goods in which the buyer is not interested. Another reason is low salary.
Cyclical unemployment
The so-called cyclical unemployment arises from the cyclical downturn in production and is the result of a decline in aggregate demand for labor. When aggregate demand for goods and services decreases, employment also shrinks. For this reason, cyclical unemployment is sometimes referred to as unemployment associated with demand lack. Some Nigerians refuse to seek jobs that are causing total unemployment. Since there is no real offer in Nigeria, there is no demand as a result.
Unemployment theories
Unemployment problem in Nigeria affects all levels of life.. To overcome unemployment, it is necessary to create a certain executive body, which would take responsibility to give clear instructions to solve the problem of unemployment and control it.
However, first of all, all people must realize that work is necessary for the normal existence of the state and their own. Unfortunately, oil production is decreasing, and agriculture is falling apart, but Nigeria still has chances to overcome unemployment.
READ ALSO: The need for diversification of the Nigerian economy
Source: Legit.ng