Glo is the cheapest mobile network in Nigeria. They offer incredible monthly subscription plans with cheap calling tariffs, bonuses, and other add-ons. Continue reading to find out more about Glo monthly subscription plans in 2018.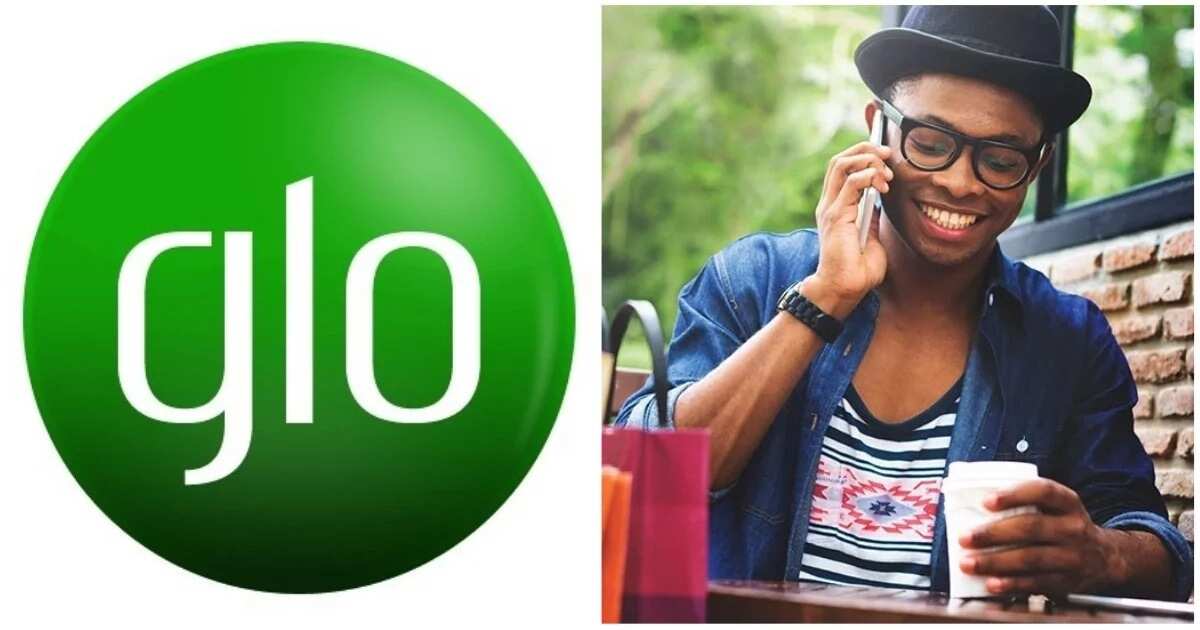 Glo Nigeria has a diverse range of Voice and SMS monthly plans. Irrespective of your budget, activities, lifestyle personality, and other preferences, there is a plan that will suit you. Below are the Glo tariff plans in 2018 and their benefits. You will also find the Glo subscription codes.
Glo 11k/s prepaid plan
READ ALSO: Glo cheapest data plans in 2018
Glo 11k/s prepaid plan is Glo's cheapest monthly subscription plan. The plan offers unbeatable value to Glo subscribers in Nigeria. This subscription plan is one that allows you to make on-net calls at the discount rate of 11 kobo per second and to make off-net calls at the rate of 15 kobo per second. This is the cheapest tariff plan you can use on Glo. The plan also offers discount calls at 15 kobo per second to some specific international destination.
Benefits and tariffs
A daily access fee of 5 Naira
On-net calls (calls from Glo to Glo) – 11 kobo per second
Off-net calls (calls from Glo to other networks) – 15 kobo per second
International calls to thirty specific countries – 15 kobo per second
The thirty countries are Australia, Bangladesh, Brunei, Canada, China, Cyprus, Denmark, Finland, French Guiana, Guam, Japan, Hong Kong, India, Israel, Luxembourg, Malta, Mongolia, Mexico, Netherlands, Norway, Puerto Rico, Reunion Island, Romania, Singapore, South Africa, South Korea, Spain, Sweden, United Kingdom, and the United States of America.
To subscribe to this amazing Glo offer, just dial *211#.
Glo Jollific8
Glo jollific8 is another special plan designed to give new Globacom prepaid subscribers eight times more bonus on every of their recharge. This plan also offers voice and data bonuses on every recharge.
Bonus offers
This is how it works. When you make recharge of 100 Naira and above, you get eight times the value of the amount you recharged.
Also, every recharge you make comes with free data and voice bonus and even free data you can gift to your friends or family members.
When you recharge 100 Naira, you get 800 Naira plus 10MB (50 Naira) = 850 Naira
When you recharge 200 Naira, you get 1,600 Naira plus 25MB (100 Naira) = 1,700 Naira
When you recharge 500 Naira, you get 4,000 Naira plus 50MB (200 Naira) = 4,200 Naira
When you recharge 1,000 Naira, you get 8,000 Naira plus 100MB (400 Naira) = 8,400 Naira
When you recharge 5,000 Naira, you get 40,000 plus 500MB (2,000 Naira) = 42,000 Naira
See a more detailed table below.
There is nothing special you have to do to get the bonus. Just recharge with the normal recharge code *123*PIN#, and you will receive your bonus.
Tariffs
On-net calls – 67k/s
Off-net calls – 67k/s
You cannot migrate to Glo Jollific8 because it is only available to new Glo users. To enjoy this tariff plan, it means you have to buy a new sim and register it to activate it.
Glo Infinito
Glo Infinito is a simple and unique prepaid plan which offers very attractive calling rates to all mobile network in Nigeria and allows you to make cheap calls to numbers on your Family and Friends lists. There is no access fee, no hidden charges or conditions of any kind.
Tariff rates on Glo Infinito
On-net calls – 22 kobo per second
Off-net calls – 22 kobo per second
Family and Friends – 11 kobo per second
SMS to Glo numbers – 4 Naira per SMS
SMS to other networks - 4 Naira per SMS
SMS to international numbers – 35 Naira per SMS
Glo subscription code for migrating to Glo Infinito is *100*9*2#.
To add a number to Family and Friends, dial *101*1*Mobile Number#. You can only add ten Glo numbers to your Family and Friends list. You can remove a number from the Family and Friends list by dialing *101*3*Mobile Number#
G-BAM
G-BAM is a subscription plan designed for Nigerian youths. It has benefits such as making calls to five special numbers at 11 kobo per second and also gives free 5MB for browsing every day. This plan has unique features which allow subscribers access their emails daily and enjoy Facebook, Twitter, and many other social media and messaging sites.
If you want to migrate to G-Bam, just dial *100*5*1#.
These are the Glo monthly subscription plans available in 2018. There are other Glo services you can enjoy such as Easy Share (share your call credit with other Glo subscribers), borrow airtime, etc. For more, you can visit Glo Nigeria websites at www.gloworld.com/ng/.
READ ALSO: MTN cheapest tariff plans for calls in Nigeria
Source: Legit.ng