Ooni of Ife first wife and daughter
The topic of Ooni of Ife wives is a rather popular theme in the media. Everyone is especially curious about Ooni of Ife first wife and daughter. If you do not know anything about them yet, then allow us to tell you everything we know about them. You might be surprised by what you learn!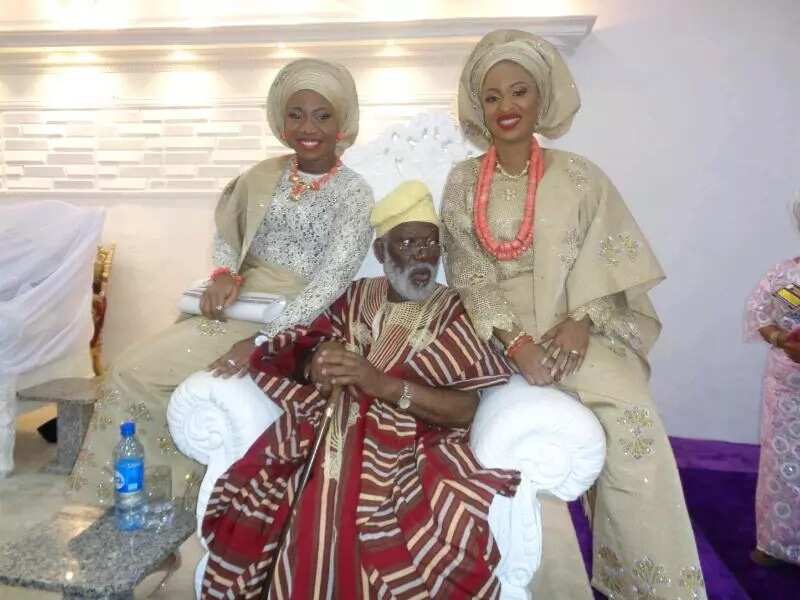 Who is Ooni of Ife?
First of all, let's establish who Ooni of Ife is. The title of Ooni (traditional ruler) of Ife belongs to Adeyeye Enitan Ogunwusi (born October 17, 1974), the fifth direct descendant of the ruling family of Giesi. On December 7, 2016, he became the 51st Ooni of Ife.
It is interesting to note that the name Adeyeye translates as 'a crown fit for a king', and he seems to be wearing his crown proudly. His Imperial Majesty is an advocate for peace and woman empowerment, and he is an ambitious achiever loved by his people.
But who has managed to capture his heart all those years ago? Let's talk about Ooni of Ife marriage in a little more detail.
Ooni of Ife first marriage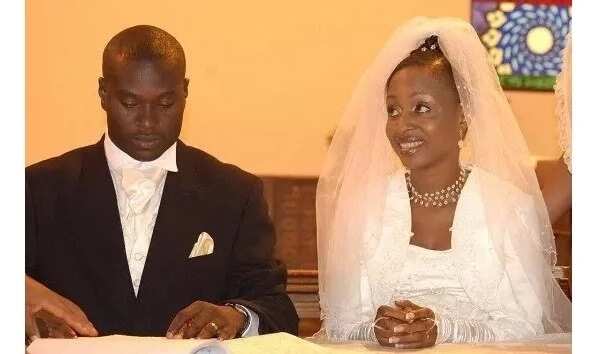 Before he became the Ooni of Ife, Ogunwusi got married to a woman named Adebisi Adebukunola Bombata (also known as Bukola or Bukky) in 2007 (or 2008, reports vary). To this day, almost nothing is known about her, which seems very surprising for the woman in her position.
However, the story of Ooni of Ife marriage is not a happy one. Maybe that is why we could find very little about Ooni of Ife's first wife. Pretty much as soon as he received his crown, things went downhill in terms of his marriage.
Legit.ng reported that Bukola could not bear children, which meant that she could not give His Imperial Majesty a son, who would later inherit the throne. For this reason, she could not be made the official Queen. She was also reportedly reduced to a commoner.
According to The ELITES, Bukola did not even stick around after the coronation. They claim that she flew to the UK straight away after the ceremony. Apparently, Bukola and her husband got into a fight, and she slapped him in front of his own father. This was deemed highly inappropriate and unforgivable, and it served as the final nail in this marriage's coffin.
READ ALSO: Wife of Ooni of Ife confirms marriage breakup
The ELITES also stated that one of the reasons for the marriage collapse was the fact that both parties' families constantly intervened in their married life. For instance, the relationship between Ogunwusi's sisters and Bukola was very troubling.
Even though there have been no official news about the couple's split (to this day, some sources state that Ooni of Ife is still married), the royal family fell apart back in 2016, and there is probably very little chance of them getting back together now. After all, according to various people who were close to them, their relationship had always been tumultuous.
His Imperial Majesty has been involved with several other women over the years, before, during and after his marriage with Bukola. There has even been another Ooni of Ife wife by the name of Zaynab Otiti Obanor, but we are not here to talk about her. Besides, that marriage did not last very long either.
Among all these women, there is one constant in Ogunwusi's life, and that is his daughter, whom we are going to talk about next.
Ooni of Ife daughter
One of the things Ooni of Ife must be proud of is his wonderful daughter. Her name is Adeola Aanuoluwapo Ogunwusi, and she was born in May 1994. If you have already done the math, you would not be surprised to learn that His Imperial Majesty had her when he was just a teenager — at mere 19 years.
Now, according to the Wikipedia, Adeola's mother is Omolara Olatubosun (and not Bukola, as you might have expected). That said, this was by far the most reliable source of this information, so take it with a grain of salt.
All things considered, the young princess is making her parents proud. She first spent a year at the American University of Nigeria before moving on to study in the UK. There, she attended the University of Manchester and University College London. By now, she should have gotten her Master's degree in Urban Economic Development.
When asked about her father, she only had good things to say about him. The two of them have always been very close. The Princess spoke of her dad's supportiveness and love for discipline and noted that he allowed her to express herself in whichever way she liked. She thinks of herself as simple, reserved and kind.
As for her relationship with Ooni of Ife's wife, it has been said that there was no love lost between them. Depending on the source, the emotions of Bukola towards her step-daughter ranged from indifference to outright enmity. At least the relationship of the Princess with her mother is much better, as her mum is her biggest cheerleader in life.
That is all we could tell you about the fascinating love life of the Ooni of Ife. It does not seem like he has another woman in his sights right now, but a man like him probably will not stay single for all that long. As far as we can tell, he still needs to get himself a successor!
READ ALSO: Ooni of Ife's coronation rites
Source: Legit.ng