Chinua Achebe quotes about Nigeria
Chinua Achebe quotes are well-known for their wisdom and sincerity. The novels of Chinua Achebe were written specifically for African readers. However, then they were translated into more than 50 languages and became popular around the world. If you are not acquainted with his works, we offer some of them to you.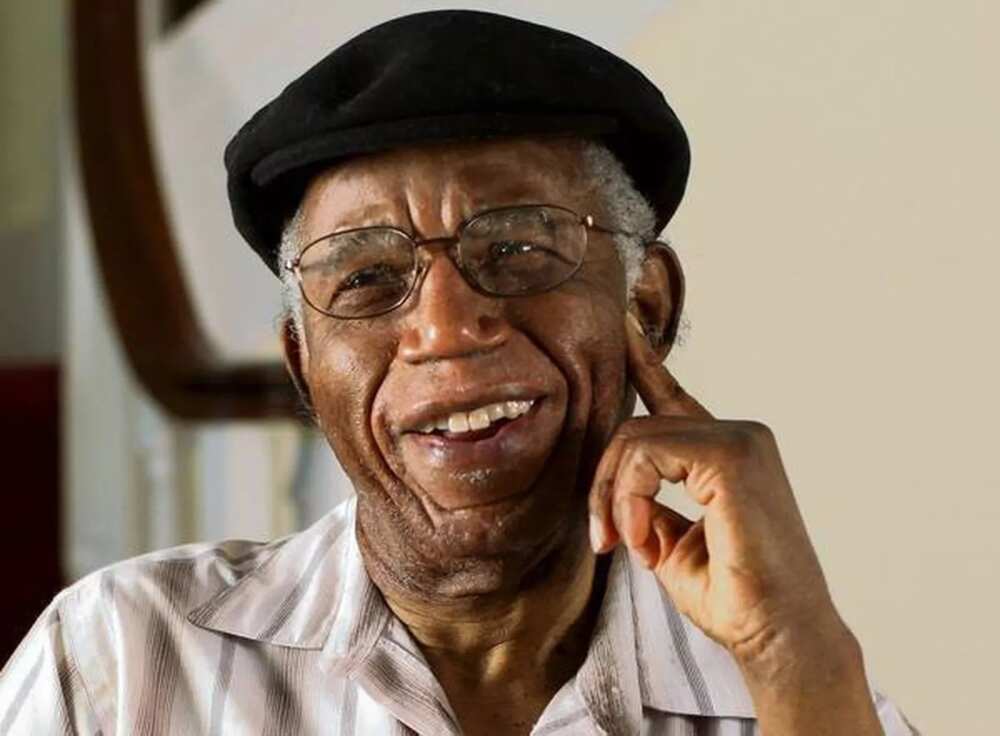 Probably, his family had a great influence on his works. The novelist was born in the town of Ogidi. His father was a school teacher. In addition, he was one of the Igbo people. Igbo save many folklore holidays and almost all genres of oral folk art. His parents belonged to Protestants and were very devout people. He was a student university of Ibadan where he studied Medicine, Theology, English and History.
Chinua Achebe quotes education are very popular among Africans. As a student, Achebe renounced his English name Albert and began to sign with his African name Chinua. When Achebe was a student, he joined the group of young writers. He was always interested in world religions and traditional African culture. Chinua Achebe books
Chinua Achebe quotes "Things Fall Apart"
His first novel was "Things Fall Apart" which was published in 1958. Today it's one of the most popular African books in the world. It's the most read and translated novel by an African writer. In 2007 Chinua Achebe received International Booker Prize. The author describes the arrival of Europeans on African land and its devastating consequences. The other Chinua Achebe books are also quite popular in the world.
The white man is very clever. He came quietly and peaceably with his religion. We were amused at his foolishness and allowed him to stay. Now he has won our brothers, and our clan can no longer act like one. He has put a knife on the things that held us together and we have fallen apart.
We can also see an exceptional wisdom in his novel.
Age was respected among his people, but achievement was revered. As the elders said, if a child washed his hands he could eat with kings.
Chinua Achebe never passed up an opportunity to remember the cultural characteristics of his nation.
Among the Igbo the art of conversation is regarded very highly, and proverbs are the palm-oil with which words are eaten.
The novel is also rich in inspiring quotes. Everybody can understand his words in his own way.
If you had been poor in your last life I would have asked you to be rich when you come again. But you were rich. If you had been a coward, I would have asked you to bring courage. But you were a fearless warrior. If you had died young, I would have asked you to get life. But you lived long. So I shall ask you to come again the way you came before.
Chinua Achebe quotes on leadership
There are the eternal issues that worry everybody. Check out Chinua's political quotes that are quite brave and sincere. We think these words are also topical today, including Nigerian leadership. It's difficult not to agree.
The trouble with Nigeria is simply and squarely a failure of leadership. There is nothing basically wrong with the Nigerian land or climate or water or air or anything else. The Nigerian problem is the unwillingness or inability of its leaders to rise to the responsibility, to the challenge of personal example which are the hallmarks of true leadership.
Now one of the changes that must come to Africa is the idea of limited rule, I mean in term of how long one leader can stay in power. The era of president for life is not gone yet but it is on its way out and that is one of the problems with Mugabe and others.
A functioning, robust democracy requires a healthy educated, participatory followership, and an educated, morally grounded leadership.
Chinua Achebe quotes "the world is like a" are commonly found. He saw the world in his own way. And he didn't hesitate to share his opinion.
The world is like a Mask dancing. If you want to see it well, you do not stand in one place.
READ ALSO: Wole Soyinka quotes on Africa
Chinua Achebe quotes on Africa
Some statements showed that the novelist was patriot of Africa. Although his books were famous around the world and he received many awards, he was loyal to his nation.
My position is that the Nobel Prize is important. But it is a European prize. It's not an African prize … Literature is not a heavyweight championship. Nigerians may think, you know, this man has been knocked out. It's nothing to do with that.
And here we can also see his love for Nigerian people and disagreement with government.
The relationship with my people, the Nigerian people, is very good. My relationship with the rulers has always been problematic.
Nigeria is what it is because its leaders are not what they should be.
I have found that I work best when I am at home in Nigeria. But one learns to work in other places.
Chinua Achebe expressed his dissatisfaction and anxiety caused by political and social life in Nigeria.
One reason why I am quite angry with what is happening in Nigeria today is that everything has collapsed. If I decide to go back now, there will be so many problems - where will I find the physical therapy and other things that I now require? Will the doctors, who are leaving in droves, coming to America, going to everywhere in the world - Saudi Arabia - how many of them will be there? The universities have almost completely lost their faculties and are hardly ever in session, shut down for one reason or another.
Chinua Achebe quotes on religion
As we said he was from protestant family and his parents were in many places spreading the Gospel. Some of them are enigmatic and maybe related to violations of human rights. He had a clear opinion about it. Chinua Achebe quotes on religion are the next.
In fact, I thought that Christianity was very a good and a very valuable thing for us. But after a while, I began to feel that the story that I was told about this religion wasn't perhaps completely whole, that something was left out.
I've had trouble now and again in Nigeria because I have spoken up about the mistreatment of factions in the country because of difference in religion. These are things we should put behind us.
Achebe lived a difficult life: he was obliged to flee his native country, then return, and then run again. In 1990, after a car accident, he became very sick, but despite this he continued to work and inspire many people around the world.
READ ALSO: Why are Chinua Achebe books so important for Africa?
Source: Legit.ng