It is time to talk about some highly healthy food. This post will tell you how to make beans flour with minimum effort at your home. The benefits of this product are numerous, so don't waste time, and get ready for preparation.
Some benefits of homemade bean flour
We all know that legumes are rich in nutrients, fibre and low in fats. Many health organizations recommend to eat a portion of legumes per day to reduce the risk of diabetes, indigestion, heart disease and other health problems. Despite the growing popularity of beans, only a few people know about the benefits of home-made bean flour. If you are striving for health, you should definitely try to make beans flour at home. Let's consider some main benefits of bean flour:
It helps you in weight regulation
Bean flour contains fibre that helps to normalize metabolism and improve digestion. Such food is very filling because it needs a long time to digest, so it is a good way to avoid hunger for a long time.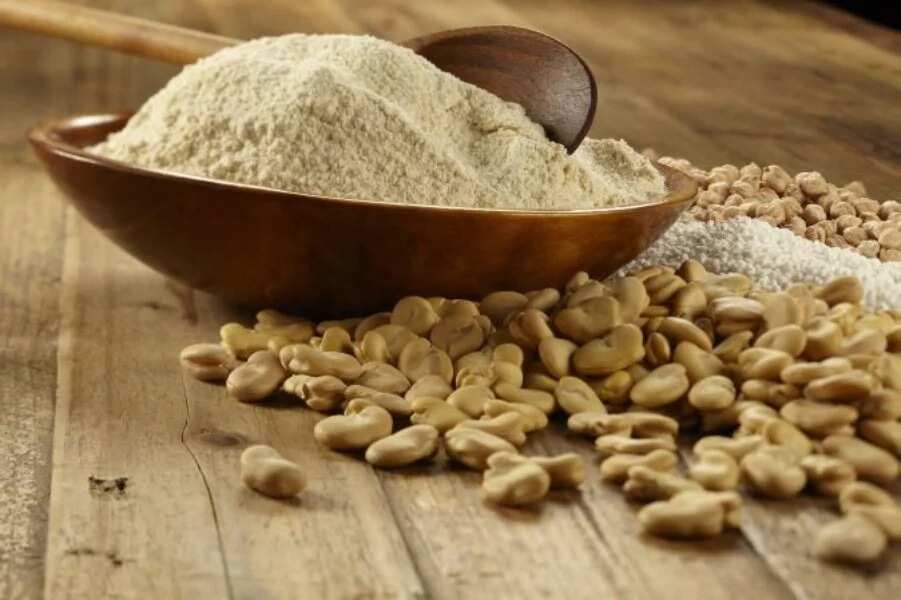 READ ALSO: How to make Akara with Bean Flour
It is known that fibre-rich food helps to reduce the level of cholesterol, and this is a good way to reduce the risk of coronary heart disease.
It helps to maintain pH balance
Bean flour is known as natural alkaline, it can reduce the level of acidity.
How to make flour from beans?
We know so many ways to prepare beans flour, and it is not only baking. You can use this product as soup thickener, sauce, dips, and of course in baking. Beans flour recipes list is so long, but this time we will tell you how to make beans flour.
It is also an excellent way to utilize dry beans and the whole process is so simple. Actually, the only equipment you need is a good blender or a grinder. Let's see the steps:
First, soak the beans
Spread beans on a baking sheet and dry in the oven a the temperature about 175F
When beans is completely dry it is time to process them in a blender
Remember that the flour can be heated up because of the friction, so set it to cool before storing in the fridge. You can also keep it in the pantry because one more benefit of beans flour is that it is easy to store.
READ ALSO: Moi Moi recipe with bean flour
Source: Legit.ng