Searching with Google images is pretty cool, not only will you find interesting information about the product or services, but also visualize your search. Google is a real 'internet monster' and it is popular all across the globe, including Nigeria and other African countries. Do you know how to do an advanced Google image search?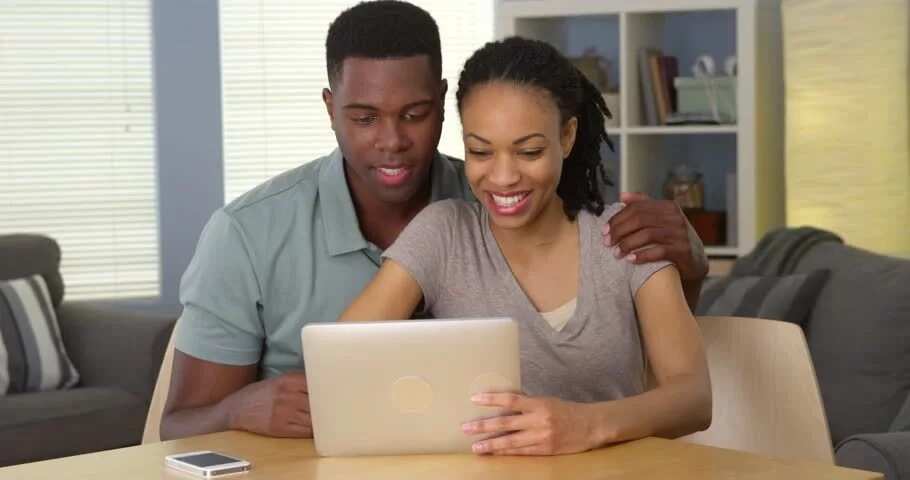 Each user has his or her personal tactic for how to find something he or she is really looking for. Image search is a perfect alternative to regular (and also popular) methods. Nowadays, the image search engine is an innovative and quick way to get millions of photographs, images, pictures, schemes etc. The advanced search method is different from the basics. You do not just enter a word or phrase into the 'image' search field.
How to Do an Advanced Image Search on Google
Step 1. To begin your searching journey, you should go to https://www.google.com/advanced_image_search or use regular image search while also selecting the 'Search Tools' menu at the top bar.
Step 2. You can see many different fields that will help you specify your search as close as you can. Of course, it will also result in quicker and most fitting outcome.
Step 3. There are many filters you can use full advantage of. Here are the main options you can choose from:

It is possible to find pictures using one word, particular phrase, all different keywords (you can also point which words must not be present in the results)
It is also easy to narrow the result by the format of the file, colors, regions, websites etc.
READ ALSO: Best Facebook statuses about life that will get likes
Here are the examples:
Size: play with sizes and be specific, choose between small and big, select dimensions or maximum MB
Aspect ratio: you can specify this feature for your images (tall, square etc.)
Color: choose particular and just any possible color, black & white, transparent etc.
Picture type: select a clipart, animated images etc.
Region: just point to the country where you wish the images to come from
Website: enter the particular URL address here (domain)
SafeSearch: be specific here as you are able to use filters
Type of the file: there are many files supports from PNG to SVG and many others
Copyright: the search becomes simpler when you need to find license-free and commercial images etc.
Step 4. Tune all your ideas and click on the blue 'Advanced Search' button to begin your search journey with Google.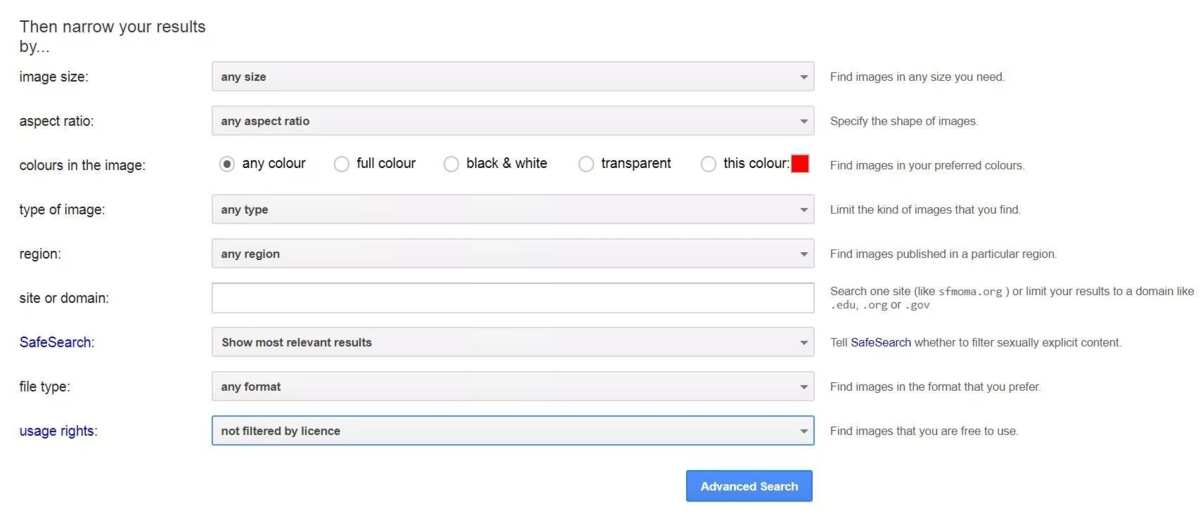 Step 5. You will get a specific selection of images based on all the specifications you have made in the steps above.
This is pretty much it. You can easily find a picture, clipart or file within moments. It is much better than using the regular search option. This helps saving your time and nerves because your advanced results will be based on the exact desires of yours and show you the most accurate search ever.
These are some interesting details about the advanced image search engine. Now you can definitely find anything you are looking for on Google. Its modern features are incredible, aren't they?
READ ALSO: How to remove ads on Google Chrome?
Source: Legit.ng