Bridal shower games in Nigeria
Bridal shower games in Nigeria became more popular a few years ago and we have to admit, that ladies in our country are very interested in making their bridal shower more fancy and diverse. Of course, such games is the main thing that makes these parties more interesting. To our beloved brides-to-be, checkout really cool 7 bridal shower games.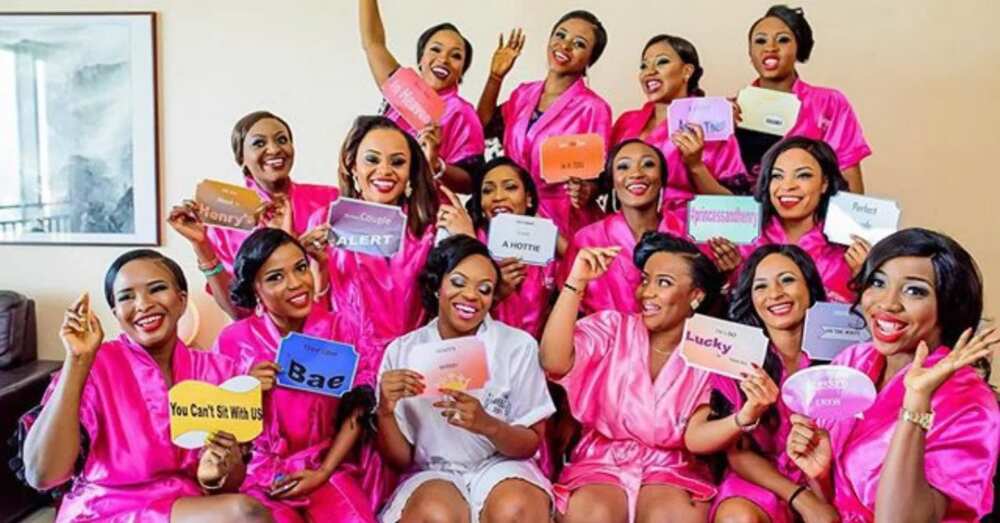 Bridal shower games in Nigeria
The bridal shower is a custom which became popular in the 1980s in the USA and Canada. It is a party, where bride-to-be accepts gifts from her guests, and they all together play games and participate in other interesting activities. The meaning of the gifts is quite significant — they are symbols of material assistance. A bridal shower is a party only for girls, so men are typically not allowed on such ceremonies. But, in some cases, this rule could be broken, so it's up to the bride-to-be to decide, who are welcome.
The main thing about this party is that it should be really fun. Typically, bridal shower planning is upon the bridesmaid: she has all the responsibility, if the party would be boring or not quite fun enough. So, if you are a future maid or you want to help your friend to not get in trouble with bored guests, then our next 7 bridal shower games would be quite useful for you.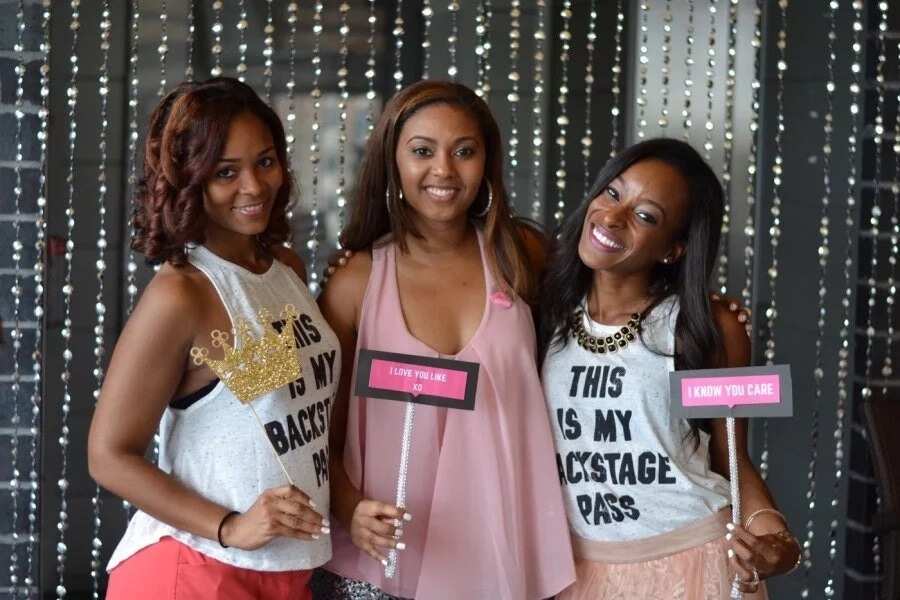 Gift Bingo
You have to print cards with different combinations of guest names. While the bride is opening up her gifts, you have to be able to guess the person who gave the gift just by looking at it, if you have a right guess and you're able to match the gift item to the person that gave it, bingo, you've won!
How well do you know your partner?
The idea of this game is simple. Before the party, ask the groom some questions and get the answers from him, then at the shower, ask the bride the same questions and let her show, how well she knows her partner. You can make this game funnier by asking the bride to put gum or candy in her mouth after every wrong answer.
READ ALSO: Magenta Color Dress Bridal Designs
Fancy dress
What can be more luxurious than toilet paper? You don't have to ask and while the bride will stay aside, gather the guests into several groups and let them choose, who would be their fake bride. After that, each group has to try to do their best and make the most wonderful dress, using only toilet paper. The actual bride would be a single judge to decide, which of the groups was better.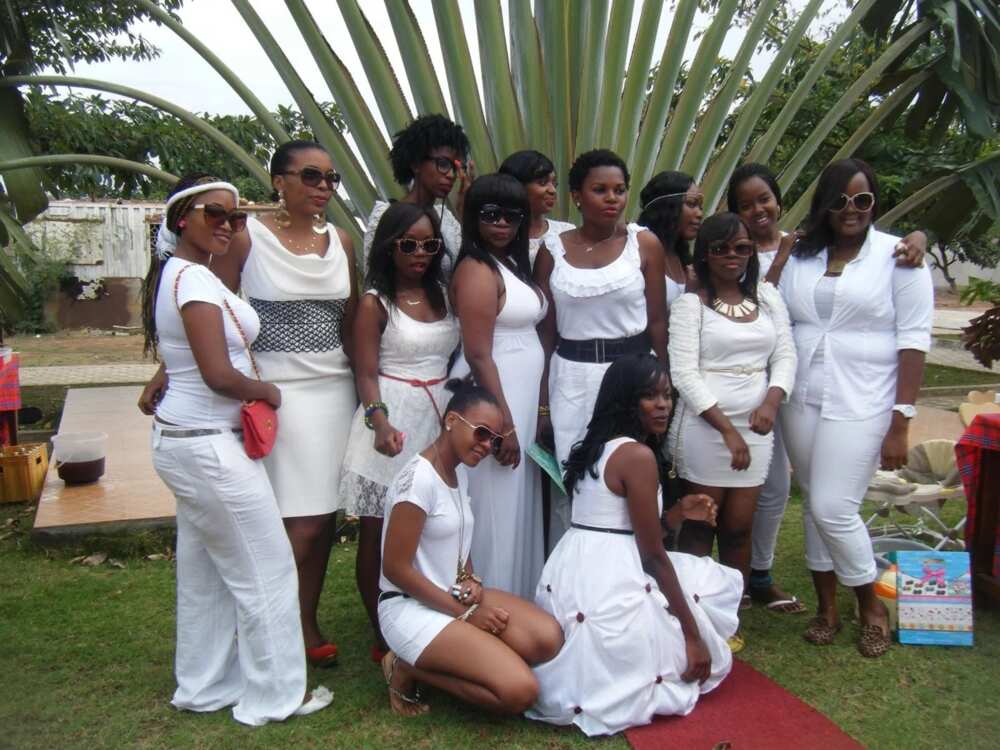 Two truths and a lie
This game is all about piquant details in personal lives of your guests and bride as well. Each one at the shower has to tell two truths and a lie about themselves, and the others have to choose, which one of this was a lie. As we know, there are lots of crazy things happen in our lives, and this fact makes this game even funnier.
Wrong word
This game is about the concentration on your dialogue. The maid of honour has to give a secret word to each guest and the bride. As well, the maid of honour has to give everyone some kind of pins. If someone says the secret word, the person, who hears it, can take the pin of this player. The player with the biggest amount of pins becomes the winner. You can also place a prize on this game.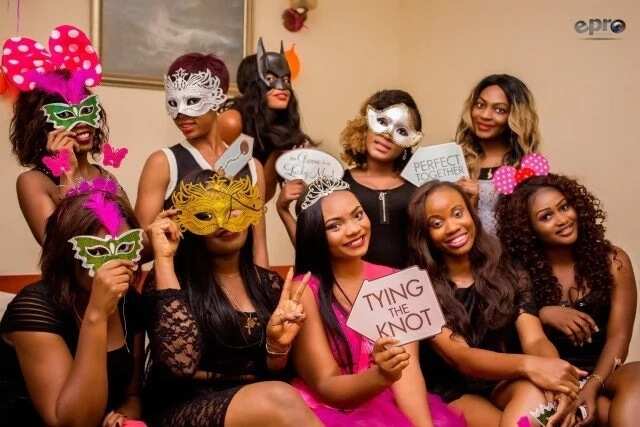 Ribbons talks
This game is also interesting, and you can variate the rules. All you need is a ribbon ball and scissors. Ask each guest to cut themselves a piece of ribbon. Don't tell them how much they have to cut, and make sure, that they cut enough. After this, ask them to tell funny stories about themselves, until the cut piece is fully wrapped around their little finger. Also, you can ask the guests to say pledges to the bride until the piece of ribbon is fully wrapped.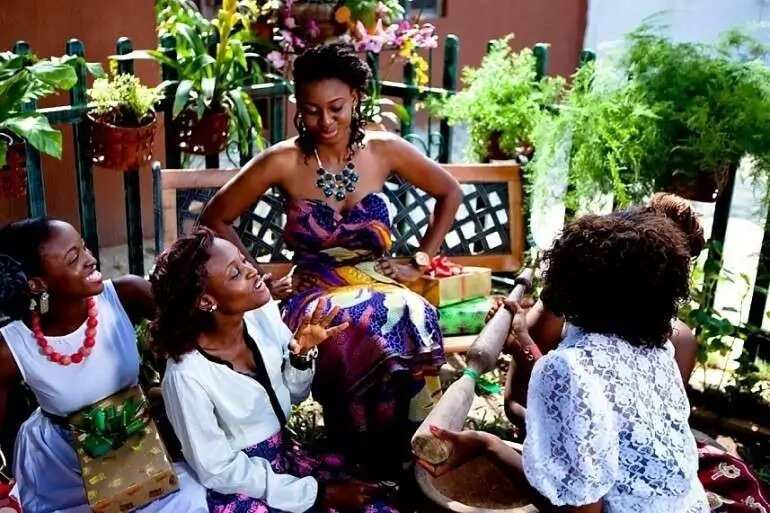 Wedding scramble
Another word game on our list. We think that everyone knows the scramble rules, so there is no need to explain them. The only thing we have to add, that you have to try to pick the right words for this one. The funnier the answers are, the more sense in this game on the party. So, you have to put your mind into it and be sure that the answers wouldn't be obvious or boring.
That's all we have for your ideal bridal shower party. Don't forget, that you can change the rules in each game or even create your own. The main goal is joy, and the ways you reach it could be different.
READ ALSO: African traditional wedding dress designs
Source: Legit.ng