How to start building material business in Nigeria
If you ever wondered how to start building material business in Nigeria, then you're looking towards the right business idea. Production and selling of construction materials are one of the most profitable areas of small and medium business. Such industry as construction is not afraid of global problems, which are surrounding you. Building materials will always be in demand, whether it is large industrial or local facilities, so the production and selling of building materials is a very profitable area of business.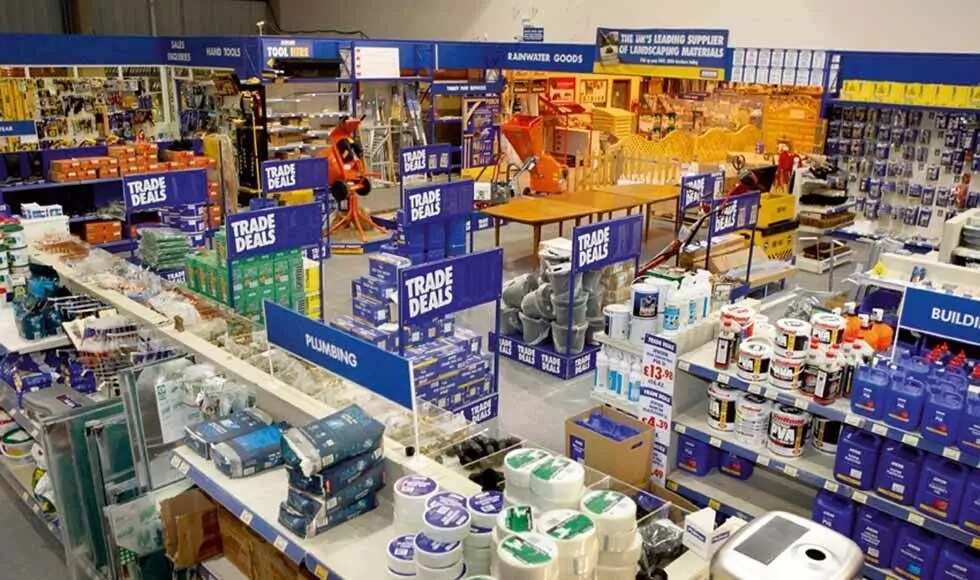 How to start building material business in Nigeria: practical advice
Okay, so what do you need to be successful in such kind of business, as the production and selling of building materials. First of all, obviously, you have to choose, what exactly you want to do: sell or produce such materials. Of course, it would be easier to sell building materials than manufacturing them.
So, for a start, let's head with the idea that you want to sell building materials. What do you need?
Selling point
In the beginning, you have to think about your business location. There are several formats of the building materials shop, so let's have a short look at them.
Building materials are traded at the open markets and in the special stores. All stores of building materials, depending on the area and the assortment could be divided into several types:
small shops with a total area of ​​70-100 sq.m. The basis of the assortment consists of 10-20 items;
shops with signs of European quality with a total area of ​​150-200 sq.m with an assortment of 40-70 items. You can see 1-3 thousand goods on the shelves of such stores;
large shops with good interior decoration, a trade area of ​​500-1000 sq.m and warehousing facilities from 500 to 2000 sq.m. The assortment of such supermarkets includes goods of 80-100 items, 10-15 thousand articles;
warehouse stores, where the warehouse and retail space is not divided by a total area of ​​about 2500 sq.m. Assortment — 300-1000 items. A storehouse may or may not have a showroom in which samples of the offered goods are exhibited.
Starting capital for the opening of a small store with a total area of ​​about 100 square meters will be about $10-15 thousand and according to the estimates of the owners of some small shops, such trade format in most cases is unprofitable. The average monthly turnover of such a store, located not in the most successful place is $6-7 thousand. The average trade margin is 25%-30%. After settlements with suppliers, the owner of the store remains at best $1.5-2 thousand for paying taxes, paying salaries, rent, and other payments. There is no talk of profit.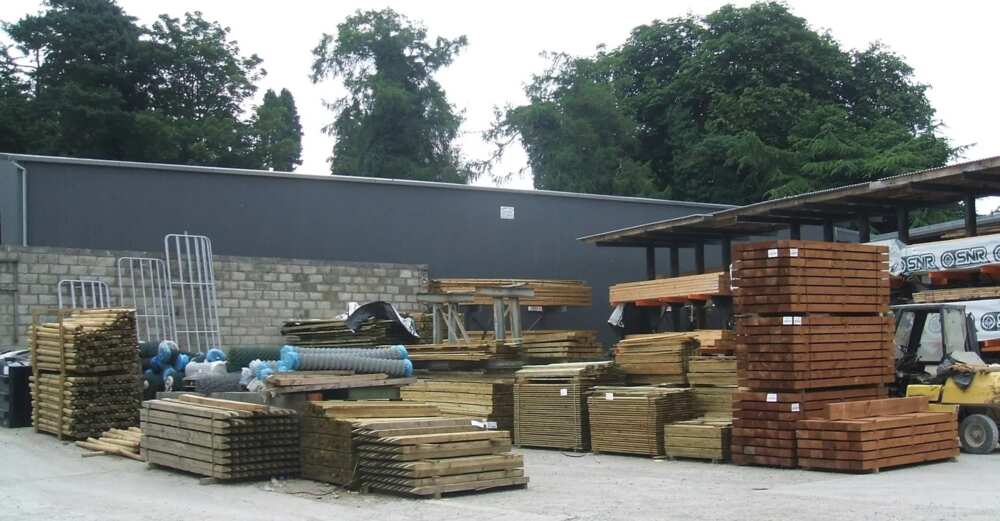 Possible difficulties
The difficulties of doing building material business are:
Strict competition in this industry. Your shop will have to compete not only with small retail outlets but also with construction businesses that can offer the consumer a wide range of products and lower prices.
Price policy. It is necessary to establish the optimal price for goods, because inflated prices scare away potential customers, and too low prices will not allow profit making in the business. The optimal option is to analyse the price policy of competitors and reduce prices by 2%.
The need to provide a wide range of products that can interest the consumer. First, it is important to properly form the assortment, taking into account the preferences of the target audience. Secondly, there is a need to establish contacts with a large number of suppliers and choose the most suitable ones.
READ ALSO: Top venture capital firms in Nigeria
Assortment
Based on the format of the store, its range is defined. There are the next product groups, which are common in this business:
paint and varnish products (paints for interior and exterior works, primers, impregnations, varnishes, and coatings for various materials, as well as rollers, brushes);
building mixtures, cement, primer, putty, alabaster, etc.;
mounting foam, sealant, liquid nails, mounting glue;
the hardware of various modifications and sizes, nails, screws;
wallpapers. This group of products should be represented by a wide range, which allows satisfying the taste and requirements of different consumers. Related products include glues, brushes and so on;
floor coverings (laminate, linoleum, carpet, parquet and related products in the form of fasteners, substrates, skirting boards, etc.);
construction tools (rollers, spatulas, hammers, nailers, drills, screwdrivers, etc.).
Before you create an assortment, you should conduct a thorough analysis of the market, suppliers, and assortment of shops-competitors. This will determine consumer demand and pick up products in such a way as to create a unique offer in the market. A competent approach to the selection of the assortment will avoid unnecessary inventory, reduce the likelihood of illiquid, increase turnover, create competitive advantages, and attract a potential buyer.

Advertisement
The target audience of the building store is retail buyers, 60% of which is a male population of the city aged from 23 to 65 years. Another group of consumers is corporate clients in construction and installation teams.
The advertisement of the building store can be divided into two types — passive and active. Passive advertising includes signs, banners, pillars, etc. Active advertising involves the distribution of leaflets, the distribution of business cards in specialized publications, advertising on radio and television. Another effective advertising tool is cooperation with repair and construction firms and brigades. They will bring customers to the store and purchase building materials, and the seller will give a percentage of the sales to the person who attracted the customers.
Other recommendations
When creating your building store, the following recommendations should be considered:
It is desirable that each group of products would be represented by several manufacturers in different price categories. In this case, the products of the middle price segment should be at least 60% of the total assortment.
Choose proven, high-quality suppliers, as this affects the reputation of the store.
When choosing suppliers, also pay attention to whether they are represented in other stores. Unique offers on the market will attract customers.
When some kind of product appears to be not in demand, its amount should be reduced, but it should not be excluded from the assortment completely.
The store will work in a self-service format. As practice shows, such a system contributes to the growth of sales. Items in the store will be categorised for convenience. A consultant is provided for each department.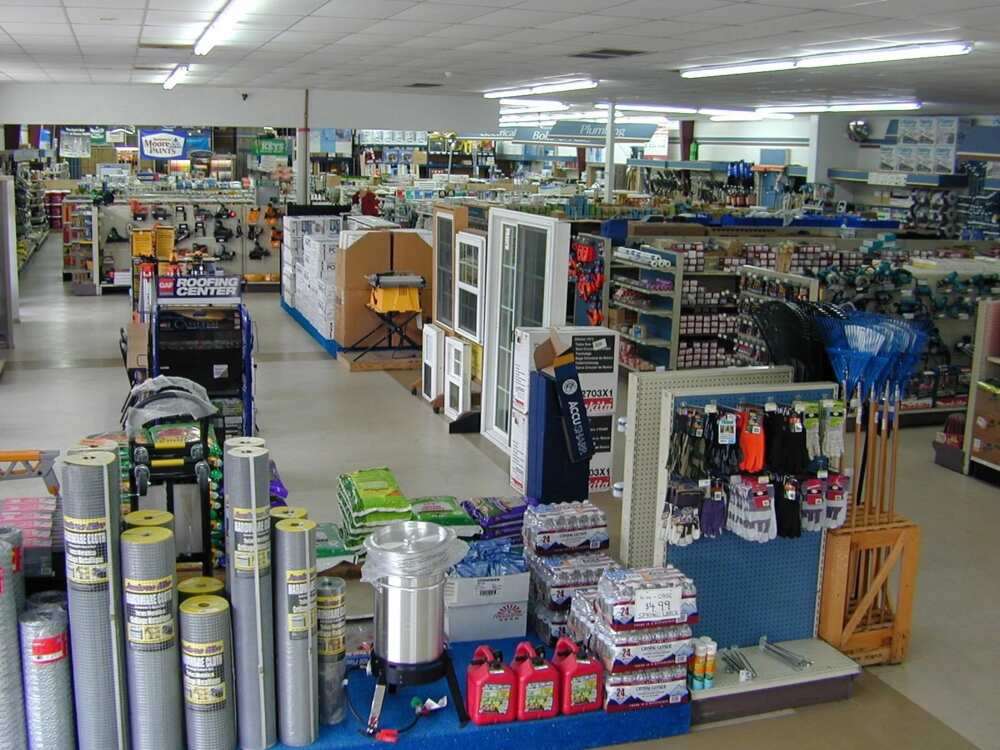 The building shop would have the following competitive advantages:
Convenient location for customers. Construction hypermarkets are usually located outside the city, which is not always convenient for buyers. Construction stores that are within walking distance are, in certain cases, the most attractive option.
Variability of the assortment. It is planned that the assortment line will be presented not only by the goods of popular manufacturers but also by less common brands that create the uniqueness of the offer.
Customer loyalty system. At the moment, not many construction shops pay attention to the policy of attracting customers. This store will provide a system of discounts for regular customers.
Competent monitoring of the construction market, the study of the demands and the quality of available goods in the market - all this will make an invaluable contribution to the future development of the building materials business.
READ ALSO: How to sell on DealDey?
Source: Legit.ng