PayPal is one of the world's most secure and flexible payment methods for individuals who prefer online transactions to handling physical cash. With a PayPal account, you can easily send or receive funds from different people in any corner of the world by a click of a button. Due to its reliability, many freelancers and other online workers are switching to transact via this platform. Do you know how to receive money through PayPal in Nigeria?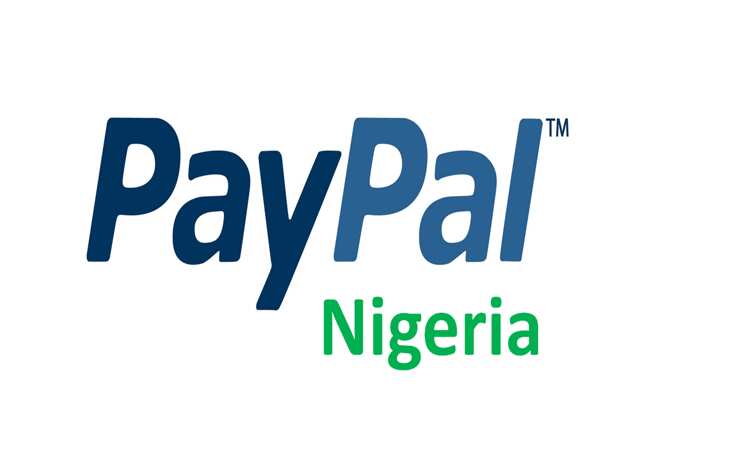 Besides receiving or sending funds, you can also do your cashless online shopping much swifter as the platform gives you an added layer of security for all your personal and financial information. Below is what you need to know about receiving money using PayPal account in Nigeria.
How to receive money with PayPal in Nigeria
Can I receive money through PayPal in Nigeria? Does PayPal work in Nigeria? Yes, the service is operational in Nigeria. However, you cannot receive money using PayPal in the country.
You can only send money, fund your account, shop online, and perform other tasks that do not involve receiving funds.
How to open a PayPal account in Nigeria
PayPal can be used in many other ways other than just receiving money. Hence, it is one of the essential platforms you should have an account with if you regularly transact online. Use the steps below to sign up:
Connect to the web: You can use Wi-Fi, LAN connection, hotspot, or mobile data to connect.
Open your browser: Navigate to your app tray scroll until you locate your browser. Tap on its logo. Launch your start menu by double-clicking on the program's icon.
Go to the platform: Use PayPal Nigeria address.
Tap "Sign Up for Free": You will be taken to the registration page. Enter your details.
Specify the account type: You have personal and business options. The former is best for receiving payments, online shopping, and buyer protection. The latter is suited for receiving payments under a unique business name, fraud monitoring, and seller protection.
Provide your email and phone number: They should all be valid as you will be required to confirm them later.
Key in your name: Your first name and last name will be required at this phase.
Create a password: It should contain some special characters, numbers, and a mix of capital and small case letters. Confirm the password and move to the next step.
Accept the terms and conditions: You should be the owner of the mobile phone number you provided. You should also be ready to receive a confirmation text.
Tap next: The button is below the last field.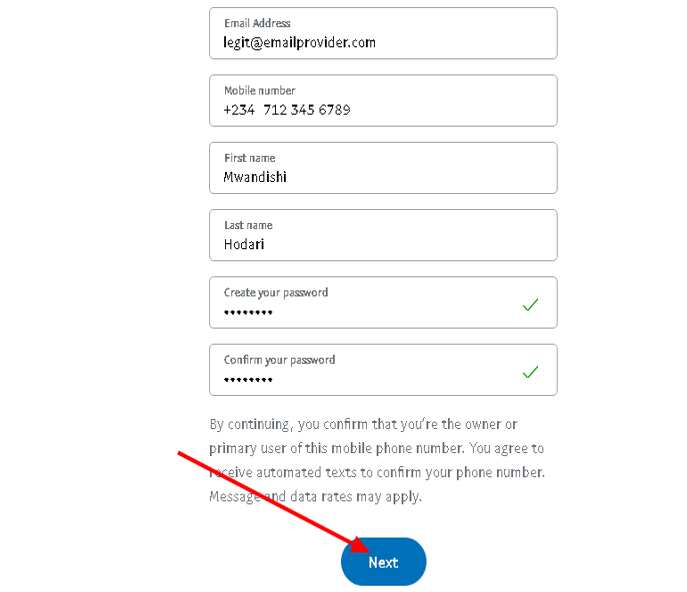 11. Verify your phone number: Retrieve the SMS sent to you by PayPal. You now have an active account.
How to use PayPal in Nigeria: Adding your bank or credit card
You should also consider linking the account with your bank or credit card. Follow the procedure below:
Go to your settings: Log into your account. Tap the gear icon next to the "Log Out" option. This will take you to a new window.
Select "Money, Banks, and Cards": This option is under "Business/Personal Profile".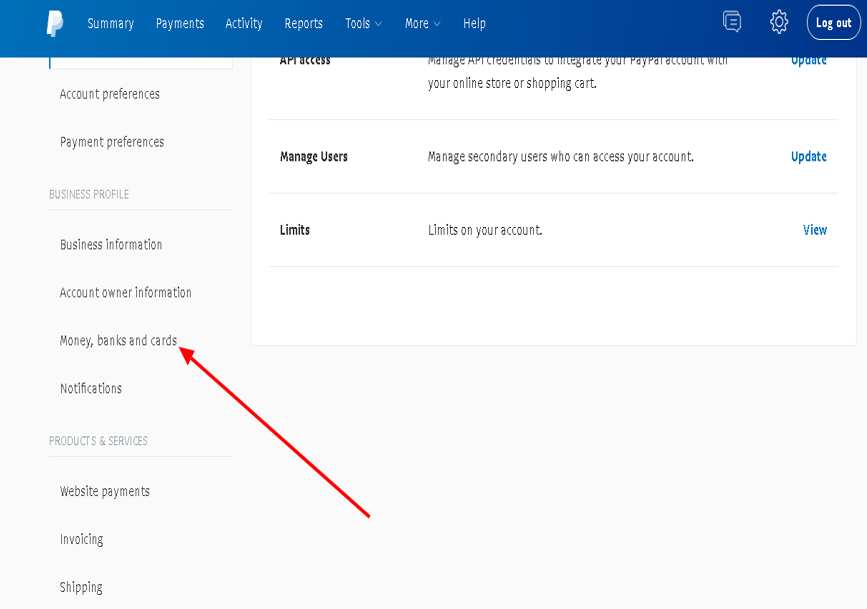 2. Link with your bank or card: Use any of the convenient methods to set up cash-out-channel on your account.
Fees for transacting via PayPal in Nigeria
Not being in a position of receiving money does not mean you cannot perform any transactions on your account. You can send the amount to any part of the world. You will be charged if you use your credit or debit card to perform the transaction.
It is free to send money from your PayPal account to any part of the world. The recipient will pay for conversion fees necessary to convert the received funds from foreign currency to their local currency.
How long does it take to send money through PayPal?
Once you send money on the platform, the transfer is reviewed manually. This can take anywhere between 3 to 5 business days before the amount is credited to your receiver's account.
If you need to send the money urgently, you can opt for the instant transfer, which takes 30 minutes to be completed. However, you will pay a 1% fee of the amount being transferred, with the maximum charge being $10.
Are there any other transaction limits on PayPal?
Yes. A personal account can transact a maximum of the following amounts:
$5,000 for one transaction
$5,000 every day
$5,000 every week
$15,000 every month
This means that you can only receive a maximum of $5,000 from one of your friends or family in a week and $15,000 in a month.
How to withdraw funds
You can cash out any amount on your account. Follow the procedure below to withdraw the money in Nigeria:
Log into your PayPal: Use your password and email address.
Go to the withdrawal tab: Specify the amount you want to download.
Select the withdrawal method: Choose the bank or cards which will be credited with the funds.
Initiate the process: PayPal will transfer the amount to your account.
PayPal Nigeria receive money alternatives
There are hundreds of other platforms to receive cash online in Nigeria. However, only a few are reliable, fast, and convenient. They include the following:
Payoneer
Skrill
Western Union
Bank Wire
2checkout
PayPal contacts
If you experience any strange transaction delays, you can reach out to the PayPal care desk via the following details:
Phone: 1-402-517-4519
Active hours: 6:00 AM PT to 6:00 PM PT from Monday to Sunday
You can also use the live chat feature from PayPal's message centre. You need to be logged into your account to use it.
Despite being unable to receive funds via PayPal in Nigeria, you can shop online and perform many tasks from the platform. If you are so obsessed with how to receive money through PayPal in Nigeria, you can use the alternatives listed in this write-up, which are equally great, reliable, fast, and convenient.
READ ALSO: How to make money online in Nigeria without spending a dime
Legit.ng outlined the various ways of making money online in Nigeria without spending a dime. Doing online surveys, taking pictures with your phone, and playing video games were some of the ways in the list.
If you do not like going to offices or spending a lot of time getting work done, this article is for you.