Best JAMB result in Nigeria
With the latest JAMB 2018 scores being officially released, we all wonder what the best JAMB result in Nigeria is, this year and in previous years. Anyone who hasn't checked out his/her results yet is advised to visit JAMB portal and run the quick checking online. Those who already know their results can read about the highest JAMB score ever.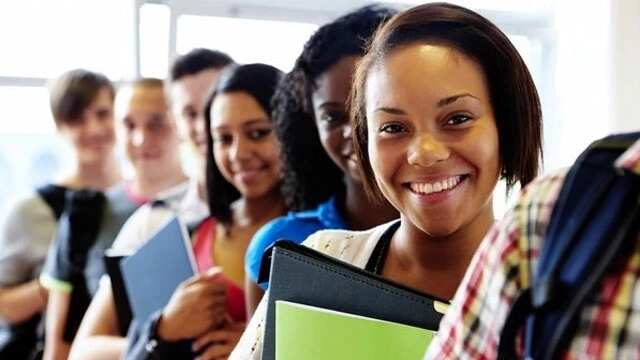 Joint Admission and Matriculation Board carries out UTME examinations every year. These exams are considered an important part of admission to many respected and popular higher educational institutions.
JAMB UTME exams can let you score the maximum of 400 points. However, the best JAMB score in Nigeria is usually less than 400. So what is the highest JAMB score in history? Let us learn this interesting information.
Highest JAMB score in history
This is the selection of the most incredible JAMB scores in Nigeria's history. All these points look amazing and show how well prepared these candidates were, even though nobody has ever reached the maximum possible score of 400 in the history of the country.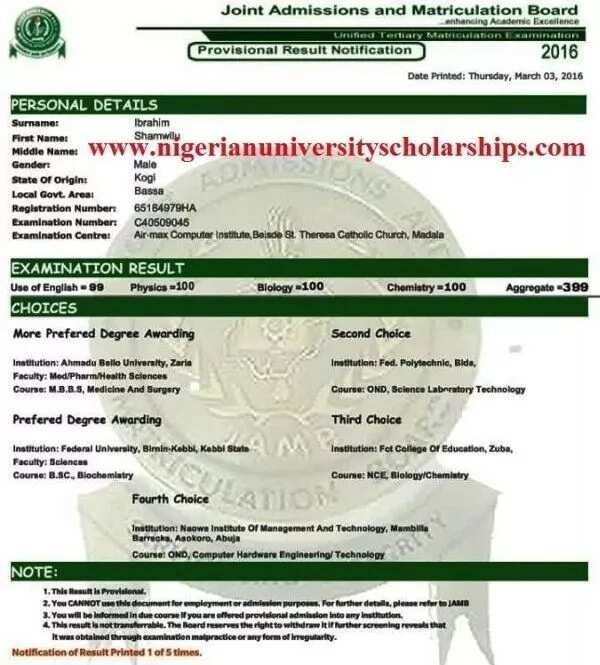 399 points – this is an unbelievable score achieved by a candidate in 2016, whose name is Ibrahim Shamwifu. No one has yet beaten this fantastic result, and it is hard to imagine when someone would reach 399 or 400 score in the future
375 points – this was the best JAMB score a year ago (in 2017), achieved by Ariori Ibrahim Olabode
Best JAMB score in Nigeria in 2018
With the release of this year's results, we have already seen some of the smartest candidates in the country who participated in UTME exams in 2018.
READ ALSO: Can you check JAMB result with only registration number?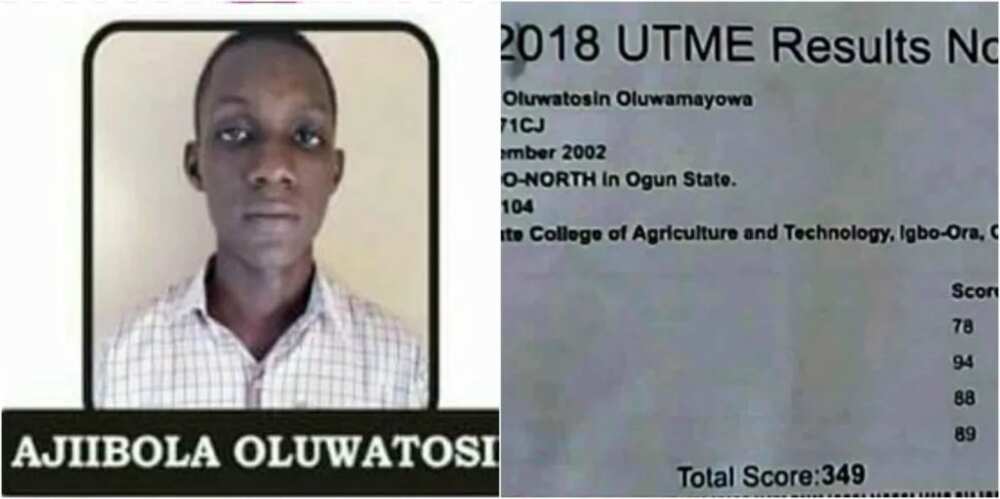 349 points – this is reportedly the highest JAMB score in 2018 set by Ajibola Olumayowa, he did incredibly in all the four subjects: mathematics – 94 points; chemistry – 89 points; physics – 88 points and English – 78 points.
344 points – the points were scored by Ibukun Oduntan
321 points – this was scored by 16 year old Oghotomo Goddowell from Delta State
311 points – was scored by Aliyu Muhammad Sani Kaugama from Jigawa
Now you know the highest JAMB score ever along with the most recent best results from 2018. What about your achievements? How did you perform during this year's exams?
READ ALSO: How to check my JAMB result on mobile
Source: Legit.ng