Olajumoke: the bread seller story
Have you ever heard about Olajumoke: the bread seller story? An ordinary Nigerian girl became a famous model, accidentally hitting the frame.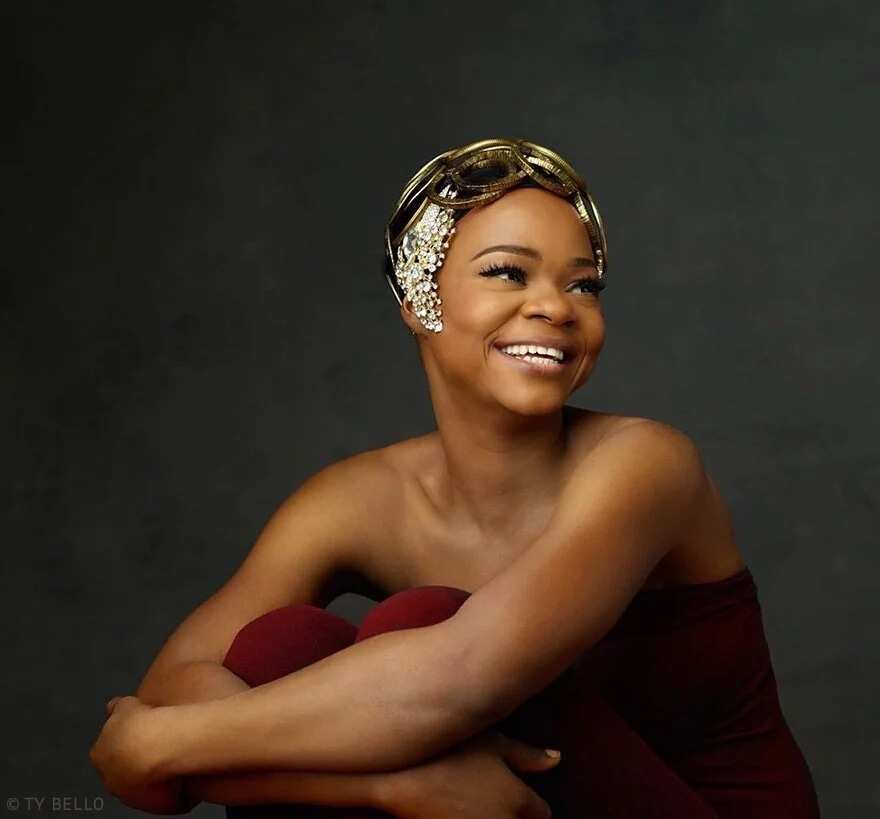 We want to tell you a true story of modern Cinderella. The young Nigerian woman Olajumoke Orisaguna from Lagos proved on her example that the main thing to achieve success is to be at the right time in the right place. Well, natural beauty here, of course, also played an important role.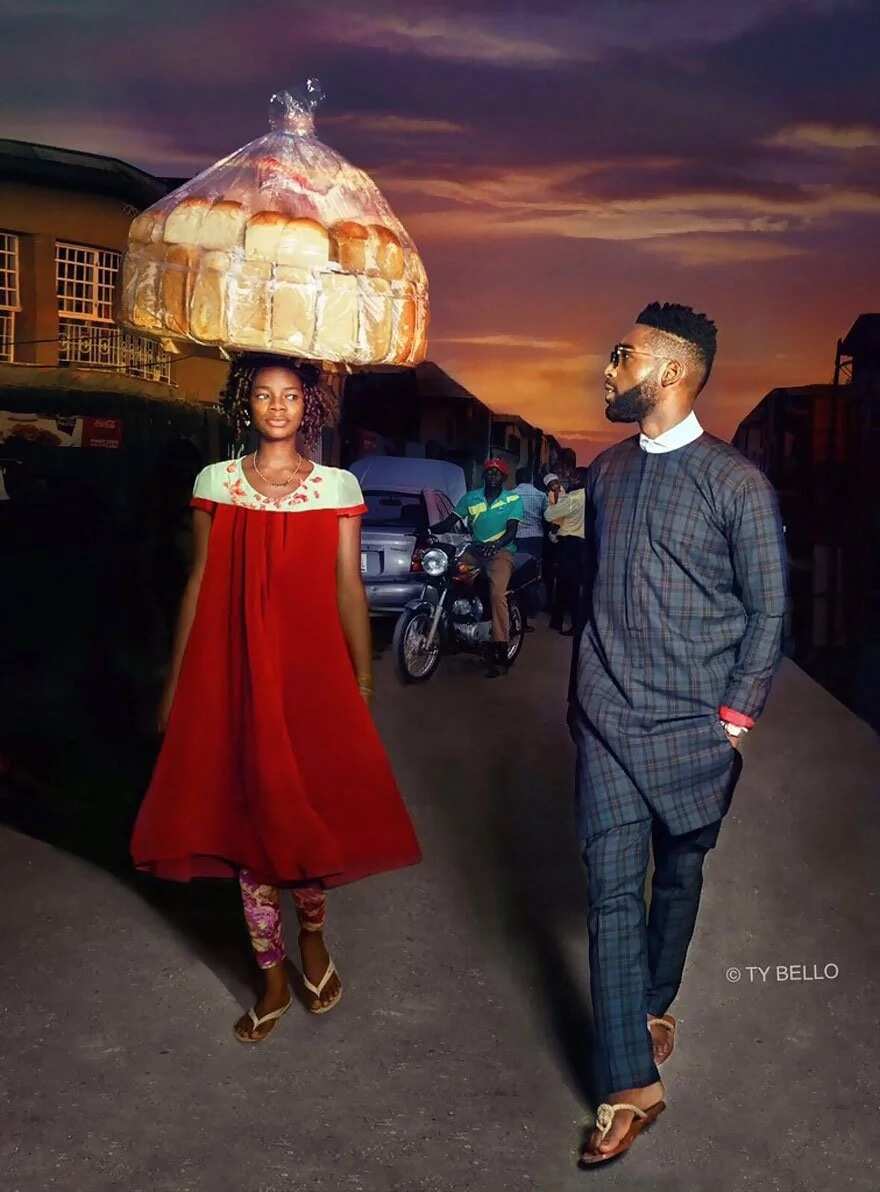 Olajumoke the bread seller story
Today it's both difficult and easy to become a star. This ordinary girl is incredibly lucky. This unbelievable case happened when the well-known Nigerian singer and photographer Ty Bello visited Lagos and photographed the famous British musician Tinie Tempah.
After the long shooting in the hotel, they moved outside. At some point, an ordinary bread saleswoman fell into the frame with a huge package of bread loaves on her head.
Some people thought that it was a staging frame. But the author of the photo assures us: the picture was taken accidentally.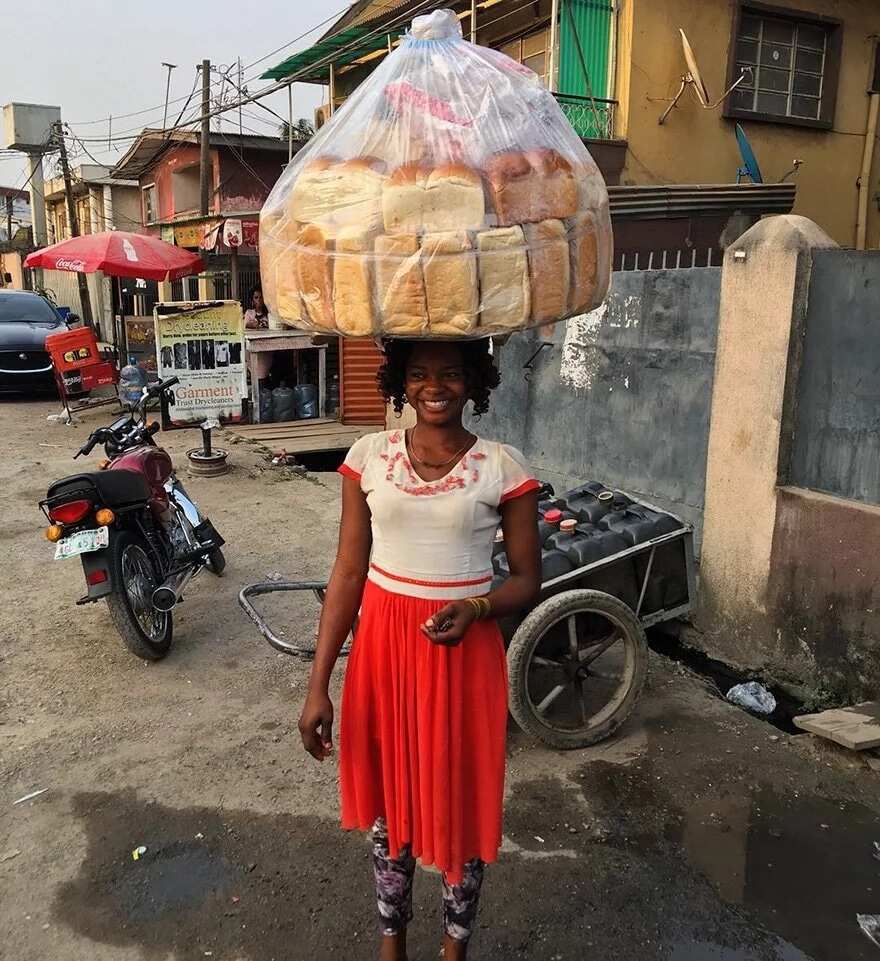 At that particular moment, the photographer and musician were surprised by the girl's big burden captured in the photo. But when they looked through the pictures later, they paid attention to the girl's beauty and her excellent style. It seemed that everything was perfect in her look: appearance, red dress, and posture.
And then everything happened like in a fairy tale. Ty Bello liked the charming bread saleswoman accidentally passing by. And then the main task was to find her. The photographer's assistants had to sweat, but at least the girl was found.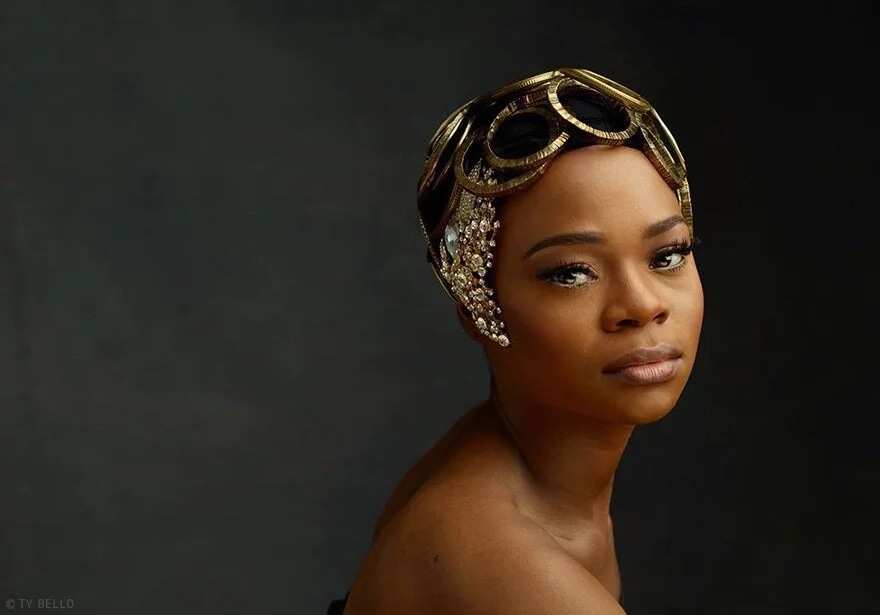 Olajumoke the bread seller
She turned out to be the 27-year-old Olajumoke Orisaguna or just Olajumoke - the mother of two children and Agege bread seller.
READ ALSO: TY Bello husband and children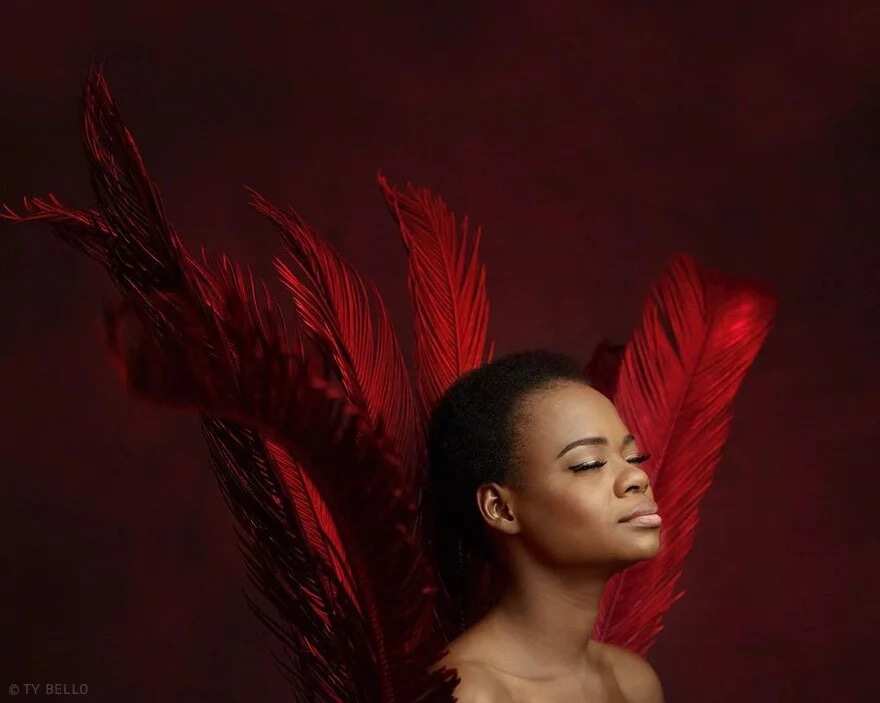 Ty Bello saw Olajumoke's potential and even helped her to sign a model contract! And now the girl has signed not only a model contract but also turned up on the cover of This Day Style.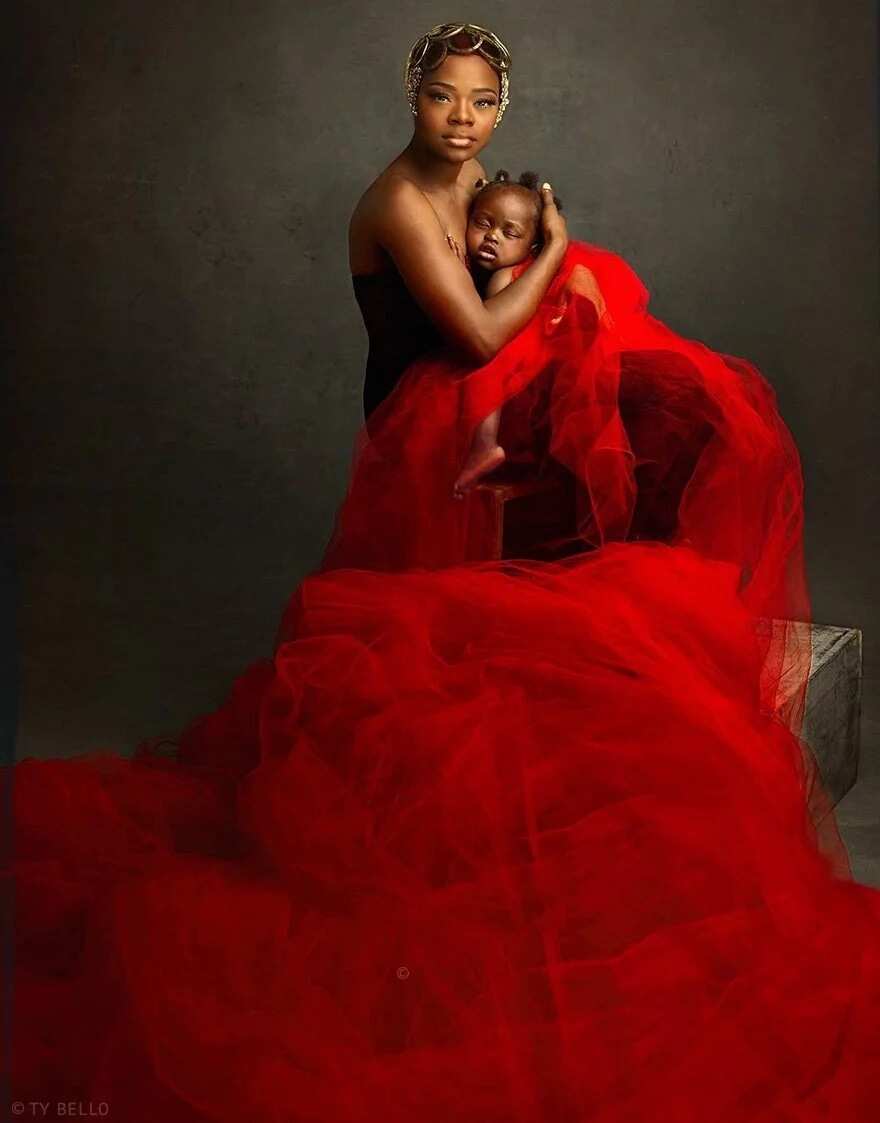 Besides, the famous photographer made some more photos for her portfolio. Olajumoke was also captured with her youngest baby - a 14-month-old Grace.
The amazing story about bread seller turned model has conquered the world. The fateful photographer Ty Bello said that she wanted to show everyone how important it was to notice people who worked hard for their family and help them.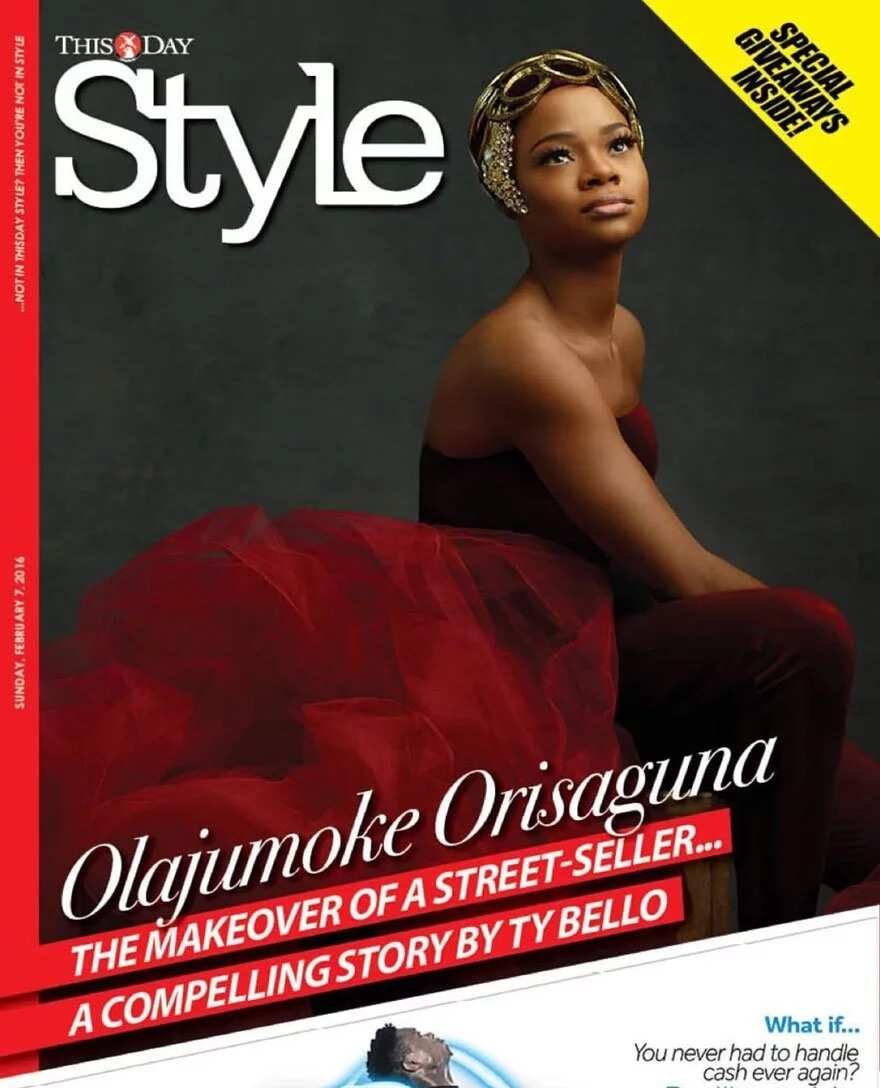 Believe in miracles, sometimes they happen. Jumoke, the bread seller, is a striking example.
READ ALSO: Nigerian models who broke into the big time
Source: Legit.ng