Top oil servicing companies in Nigeria
Nigeria has been trading oil since 1956. That year wholly and slowly changed the country's economy that used to be based on agriculture. A huge number of corporations became involved in discovering and exploring crude oil. This sector is still extremely popular here, so we would like to list some of the top oil servicing companies in Nigeria that provide their top quality services in 2018.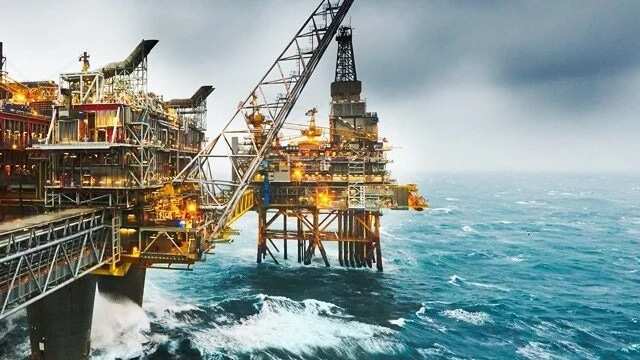 Corporations that explore oil work with various firms that provide different oil and gas services. Many of the tasks are outsourced, as one company cannot do everything on its own. Such oil servicing companies are the ones you will see in our selection of top oil companies below.
List of best oil servicing companies in Nigeria
All the presented oil companies are well known across Nigerian and foreign countries. They can be easily named the top oil servicing companies, and we would like to introduce this top 10 selection to you.
1. Tecon Oil Services
Shortly known as Tecon, this firm used to be created and controlled by investors from the USA. However, since 1991, this corporation is completely Nigerian and offers many oil services to all interested partners and companies from Nigeria.
The firm provides a wide variety of useful oil-related services such as drilling, logistics, maintenance, welling and any tools plus equipment for rent. You can get more information about this business offering various oil and gas services by visiting its site http://www.teconoilserv.com/.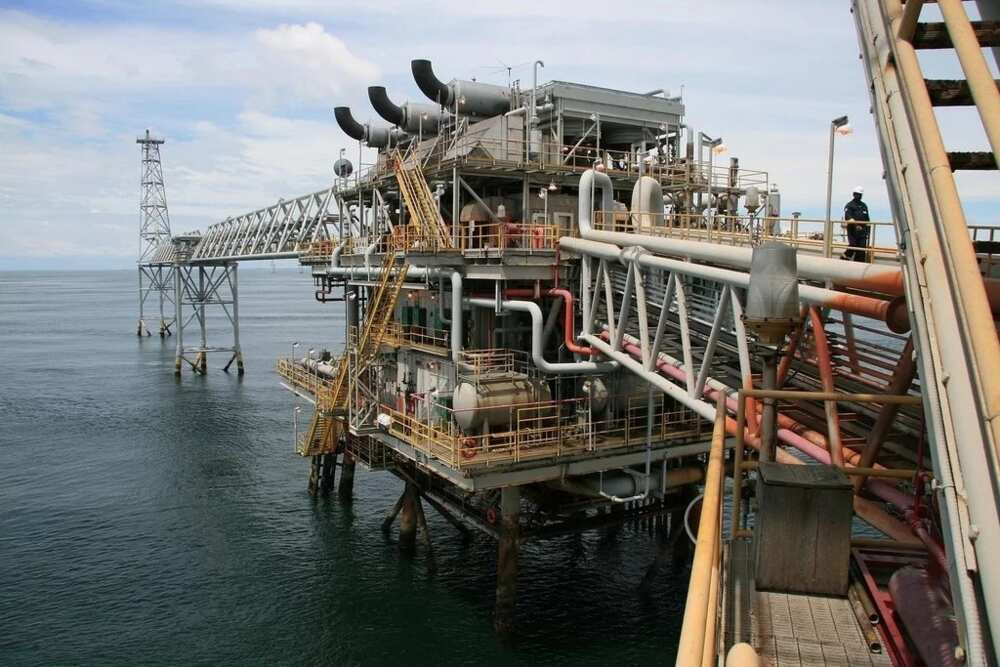 2. Delta Marine Oil Services Nigeria Limited
This firm works with the big oil & gas companies. It offers a huge variety of options for other corporations that are working in the same industry. This includes various testing tasks, drilling opportunities, pumping services, etc.
The oil servicing company is fully equipped with anything their partners need. It has the necessary certificates and is eager to lease any of the tools it owns for good completion, cleaning up, drilling, etc. Besides, the servicing firm assures it can provide you with access to tools and equipment you do not own at the moment. Its official site is http://www.deltamarineoilserv.com/.
3. Damagix Nigeria Limited
Existing since the 1990s, this firm offers professional services in engineering field to its partners and Nigerian companies that work in crude oil industry. It can consult, provide various tubing sizes, and deliver high-quality services as quickly as possible.
The corporation has its site http://www.damagix.net/ - which you can visit to learn more about all the services provided in engineering, repairing and oil and gas.
4. Ciscon Services
This company is located in Rivers State. It boasts working in petroleum and offering high-quality services in this sector. As a partner, you can enjoy different software programs for processing information and mapping tool.
The great experience allows this firm's employees provide only quality app solutions for geological and geophysical sectors. You can learn more about everything this firm offers you via its site http://cisconservices.com/.
READ ALSO: Sectors of the Nigerian economy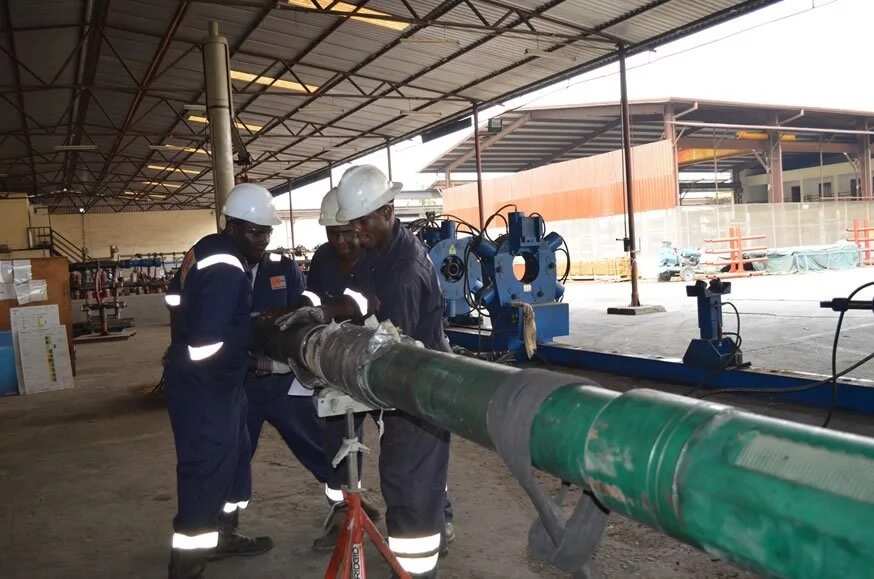 5. Chrome Oil
Existing since 1994, this company provides different oil-gas services to Nigerian firms. It offers engineering, constructional, and technical solutions and has a great reputation as a trusted and reliable firm.
By visiting its site, https://www.thechromegroup.net/, you will learn that the company deals with petrochemical organizations, works with oil & gas, treats wastewater and offers many other services all across Nigeria.
6. Denca Services Limited
This is another company on our list of top 10 servicing firms involved in oil and gas industry in Nigeria. It exists for over 30 years and offers a good variety of services to its partners. We should name some of them, such gas distribution, oil product distribution, exploration of minerals, constructions, etc.
The firm works with different petroleum product lines, and you are welcome to read more details about the services provided here http://www.dencaservices.ng/.
7. AOS Orwell
This firm is well known not only in Nigeria but also across African continent. Its 30-plus-years of work have made this company one of the top corporations that can drill, construct wells, provide well services etc.
It offers technical and construction operations, renting options for local partners as well as maintenance opportunities. You will get more interesting details about this firm on its user-friendly site http://www.aosorwell.com/.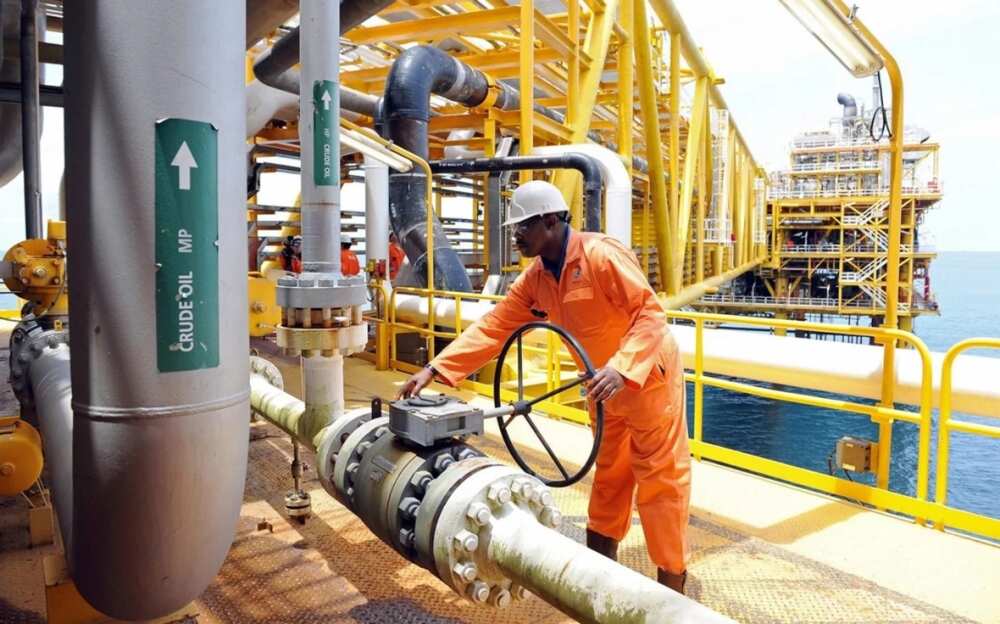 8. Petrok Oil & Gas
This firm provides various services, both consulting and engineering. This company offers renting options for different firms involved in gas and oil sectors in Nigeria. You can order underwater service, ask for consultations and deployment of professional workers etc.
The compay is eager to transport goods, services and products from all over the world. Besides, firms that are working in the oil or gas industries can rent equipment as well as tools. Read about this Nigerian firm here http://petrokoilandgas.com/.
9. Tricon
This top firm in Nigeria can provide different marine installations, inspections, management options, and a big number of other services.
This can be a number one choice when it comes to ordering services from this oil servicing company. All additional information is available on the site http://www.tricontinental.org/.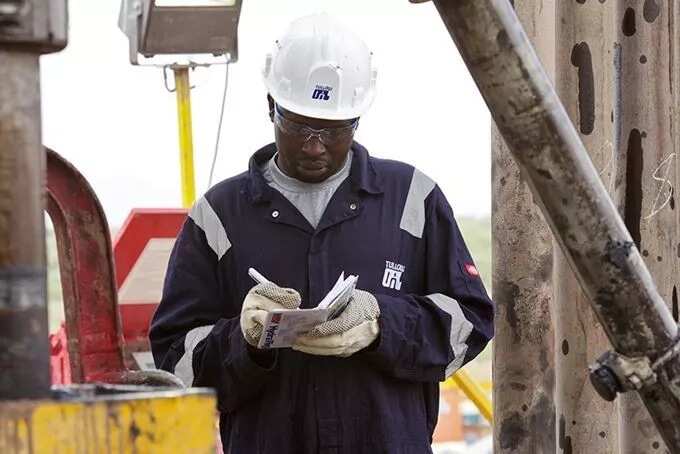 10. Maerlin Ltd
While we have listed this oil-servicing firm as number 10, it is not the last one in our list, which has no particular order. The company provides a number of important services such as drilling, welling, and engineering.
You can go to its site http://www.maerlinltd.com/ and read about all possibilities you can enjoy while working together or become its partner. These are some of the best companies that provide oil and gas services across Nigeria and in many other African countries as well.
We hope this selection is useful to you.
READ ALSO: Who is the director of DPR Nigeria?
Source: Legit.ng