If you are the user of Western Union Nigeria, you are probably interested in finding out everything about money tracking, transfers, and other things connected with financial services provided by this company. Here, you will learn about Western Union tracking and receive a lot of information regarding the money transferring.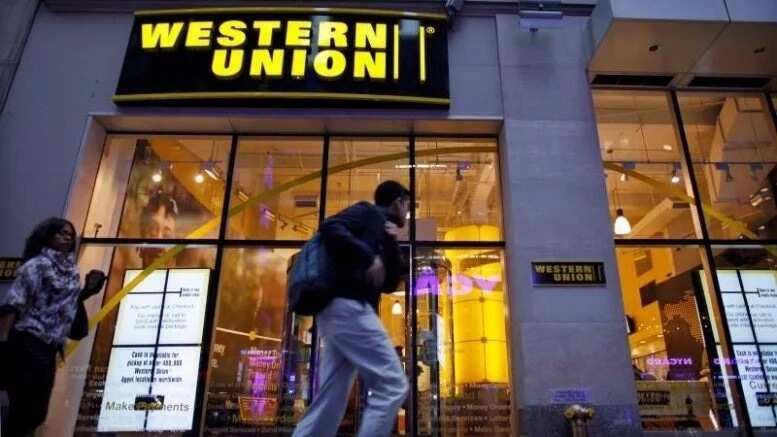 Briefly about the company
Western Union has been a worldwide-known organization for more than 150 years. It has thousands of locations in more than 200 countries. In Nigeria, Western Union has got a huge amount of agent locations, through which you can send and receive your money reliably and quickly. Most of the Nigerian biggest banks have an option of payment via Western Union.
Western Union money transfer
If you want to know how to transfer money using Western Union in Nigeria, you have come to the right page. Follow our easy guide which will teach you easy ways to perform the Western Union transfer.
For transferring money, you will need the receiver's location, cash, and identification. Now, follow the next steps:
You will need to use the Agent locator on the https://www.westernunion.ng website, to find the location which is the closest to you. You can also go on the "Agents in Nigeria" online page on the same website, to learn more new information and receive the necessary phone numbers.
Complete the money form. You will have to print out the "To Send Money" form which you can find on the website or ask for it at the agent location. To fill it in, you need to include the name of the person who will be a recipient of your money, the amount of cash, and the city where you are sending the money.
The next step will be providing your completed money form along with your identification to the agent clerk who works at the location. Of course, do not forget to make payment along with all the fees included.
You will be given the receipt. Do not throw it away – you will need it for tracking. The receipt will contain the special Money Transfer Control Number (MTCN). Perhaps, the receiver will also have to provide the Western Union money transfer MTCN number to pick up money without problems. This is required in some countries, but not in all of them. For more information, you can go to the official website or clarify at the agent location.
Now, your receiver will be able to pick up the money that you have sent. To pick up the money, the person will need to complete the form similar to the one you have filled. Make sure to contact your receiver and tell him/her your full name if they do not know it, the place where you sent money from, a test question and the answer to it (if there was any), and MTCN code if it was required. Without it, the receiver will most definitely be unable to receive money. To pick them up, identification is also needed.
There is also an option to send money through mobile wallet. To do this, you will need to choose "receiver's mobile wallet" for your payout option, and enter the correct mobile phone number of your receiver. The person will get a text message when the money is added to their wallet. This way of transferring money is probably the fastest and most convenient.
Notice that the transactions that are more than $10,000 United States dollars or the Naira equivalent to it should be reported to the Central Bank of Nigeria.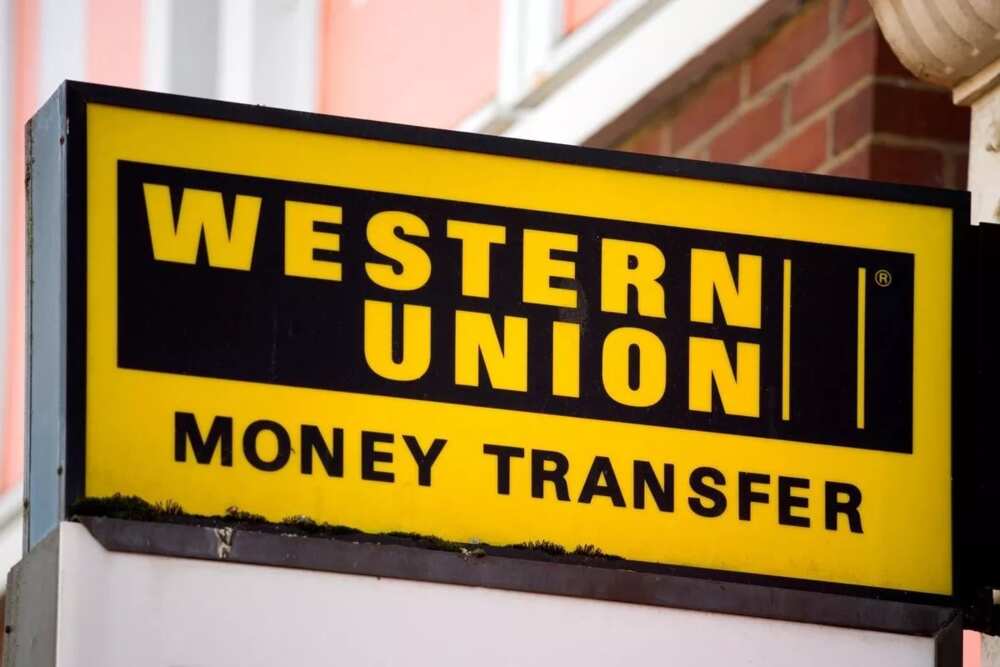 Western Union money tracking
There is an opportunity to track the money that you have sent, using the Western Union website. Go on https://www.westernunion.ng and open the "Track a Transfer" page. On this page, you will have to complete the following actions:
The first step will be enter your Western Union tracking number, also known as MTCN number. You can get it from the receipt that you have been given by the agent location clerk after your transaction, that is why it is important to keep receipts after money operations. In case your receiver wants to track Western Union transaction, you will have to tell them the Western Union number (MTCN).
Then, you should complete the second step, which is choosing the country. There will be a drop-down with the list of all the countries where Western Union locations are present. Choose the country where you want to make payment to.
After that, proceed to the third step which is entering the amount of money that you have sent. You will have to enter the number and then choose the currency from a dropdown nearby.
Congratulations, you have done everything right, and now you will see where your package is at the moment!
Western Union customer care number
If you want to ask the Western Union team some specific questions, you should do it either by e-mail, by regular mail or by phone. We will provide you with the contact information for Western Union Nigeria.
To send an e-mail to Western Union, you should go to the official site and find the "Contact Us" page, where you will be required to fill in a short form. You will need to enter your name, e-mail address, and select the type of your inquiry, as well as describe your question briefly, using less than 4000 characters. The optional fields are subject of inquiry and, in case you want to ask a question about a specific transaction, MTCN number and transaction date.
If you would like to contact the team by mail, you need the following addresses. Keep in mind, though, that the answer will not come to you immediately, so it would be faster to contact them by phone or via e-mail.
Western Union Financial Services, Inc.
PO BOX 4430 Bridgeton,
MO 63044 (the English-speaking customer service).
Western Union Financial Services, Inc.
PO BOX 130780
Dallas, TX 75313 (the Spanish-speaking customer service).
Here are the customer care service phones if you want to contact them by phone and ask the questions that you are interested in.
English-speaking customer service representative: 1-800-325-6000.
Spanish-speaking customer service representative: 1-800-325-4045.
In case you would like to discuss the preferred customer card by Western Union, call 1-800-999-9660.
Inquiries about the Western Union Money OrderSM, which was purchased at the Agent location: 1-800-999-9660.
To talk to the Quick Collect customer service representative, the Prepaid Services or Swiftpay representative, or the representative for purchase-related cash payments: 1-800-238-5772.
If you want to become a business agent at Western Union, you can contact them on 1-800-325-6000 or use the above-mentioned e-mail form.
READ ALSO: Top 10 online payment platforms in Nigeria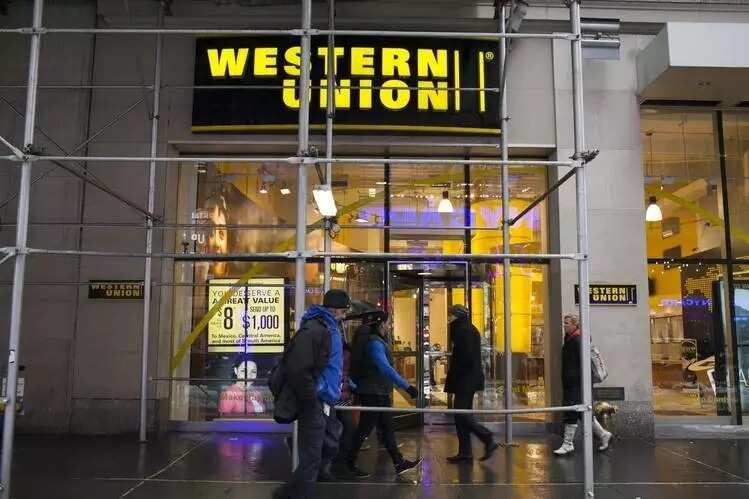 Western Union calculator
Sometimes you need to convert the cash from one currency to another, but exchange rate can be confusing, seeing how it changes every day. In this case, you should not worry – the official site of Western Union will provide you with a quick and easy online calculator, where you can get the real-time exchange rate for more than 130 different currencies, including Nigerian naira. The exchange rate is constantly changing, so you will always get the money conversions according to the latest exchange rate.
You can find the Western Union calculator right here.
Western Union receipt
As we have already mentioned, every receipt that you get after a money transaction will contain a 10-digit tracking number, which is called MTCN. It is a unique number, generated for every new transfer. It is strongly recommended to keep the receipts after the transaction because sometimes the MTCN code will be needed.
The receiver needs to give the MTCN code and their ID because the Western Union has to track if the right person receives the money. Money frauds and scams are quite common in Nigeria, so these are simple safety measures.
To protect yourself from scams, you should remember some easy things. First of all, get yourself a unique password which is difficult to guess, and include both numbers and letters into it. Never share it with anyone, even the bank workers. In case you suspect that someone knows your password, you should immediately change it. Generally you should change it regularly. If you get a suspicious letter or call from someone pretending to be Western Union, and asks you for your password or invites to participate in something, never do it, and preferably report it to the Western Union support service.
Western Union fees
The fees when you are making a payment via Western Union are usually not so high. You will need to ask about them at the agent location. The fees vary, depending on the bank.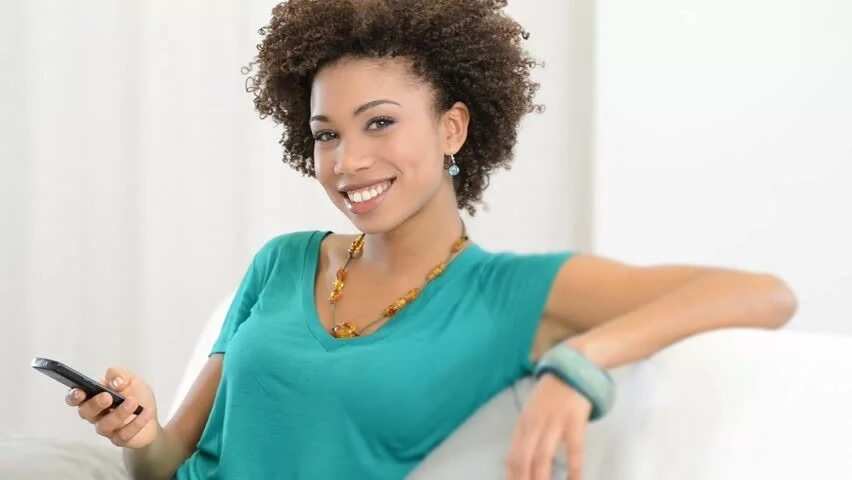 Hopefully, you have understood the basics of Western Union money transfers. Good luck sending money and tracking your transaction!
READ ALSO: How to track Western Union money online?