- The Naira maintains its new appreciated rate against Dollar at parallel market
- The local currency trades at N362, N502 and N444 against the Dollar, Pound Sterling and Euro respectively
- The recent appreciation of the Naira can be attributed to intervention of the CBN at the foreign exchange market
The Nigerian Naira on Thursday, March 22, retained its new strengthened rate at the parallel market against Dollar.
According to Legit.ng findings, the local currency maintained the same rates of N362 against Dollar, N502 per Pound rate and N444 per Euro it closed on Wednesday, March 21.
Meanwhile NAN reports that the naira had remained stable since the third quarter of 2017, due largely to the aggressive interventions of the CBN at the foreign exchange market.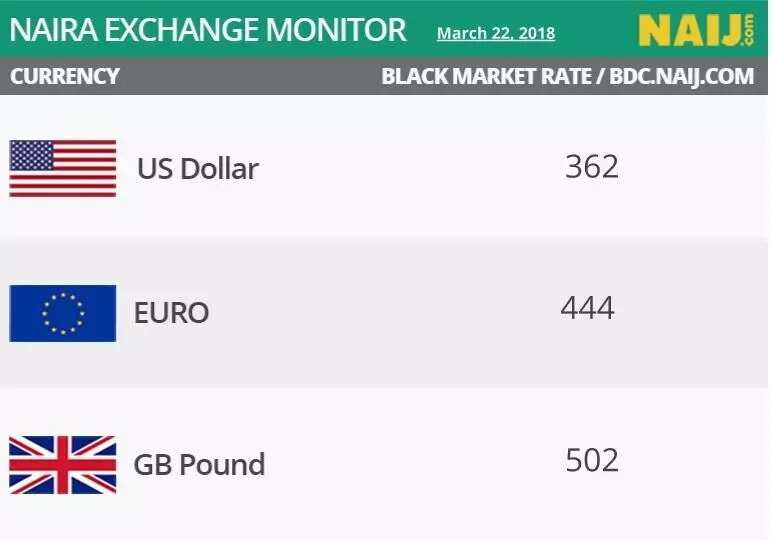 The introduction of the investor's window in April 2017, had also contributed to a greater stability in the exchange rate with a trade volume of over six billion dollars.
At the official interbank window, the Nigerian currency traded at N305.7, N426.92, N376.81 to the dollar, Pound Sterling and the Euro, respectively.
Traders at the market expressed satisfaction at the stability of the naira.
Can N1 ever become $1 again at Forex Market? Watch Nigerians respond to this question on Legit.ng TV.