Benefits of black seed oil
If you are looking for some natural remedies, then you should definitely learn about black seed oil. In this article, we will tell you about the benefits of black seed oil for your health, so that you can easily improve your life today. Check it out!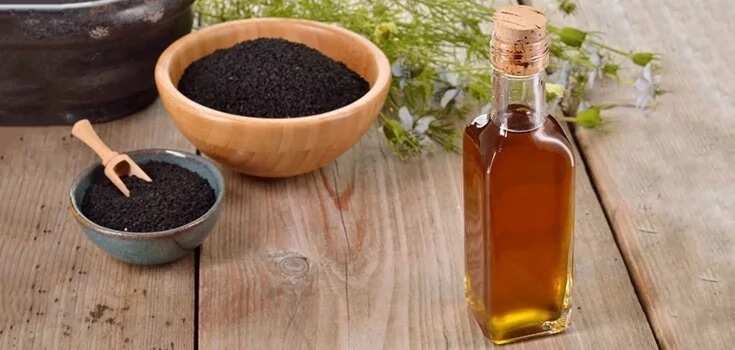 What is black seed oil?
In case the name 'black seed oil' does not ring a bell, we have several other options for you. You might know this amazing remedy as black cumin oil, black coriander oil or, if you are looking for a scientific name, Nigella sativa oil.
The Nigella sativa plant can be found in Asia, but the oil made from its seeds has long become popular all over the world for its almost magical qualities. The use of black seed oil was documented as early as the 14th century BCE during the reign of Tutankhamun. It was said that Cleopatra herself used this oil to keep her hair and skin beautiful.
Numerous studies have proven that black cumin oil has a positive effect on one's health. It contains oleic acid, palmitic acid, crystalline nigellone, folate, calcium, copper, iron, phosphorus, zinc, vitamins B1, B2 and B3, as well as many other elements that are beneficial to human health.
Black seed oil (Nigella sativa) benefits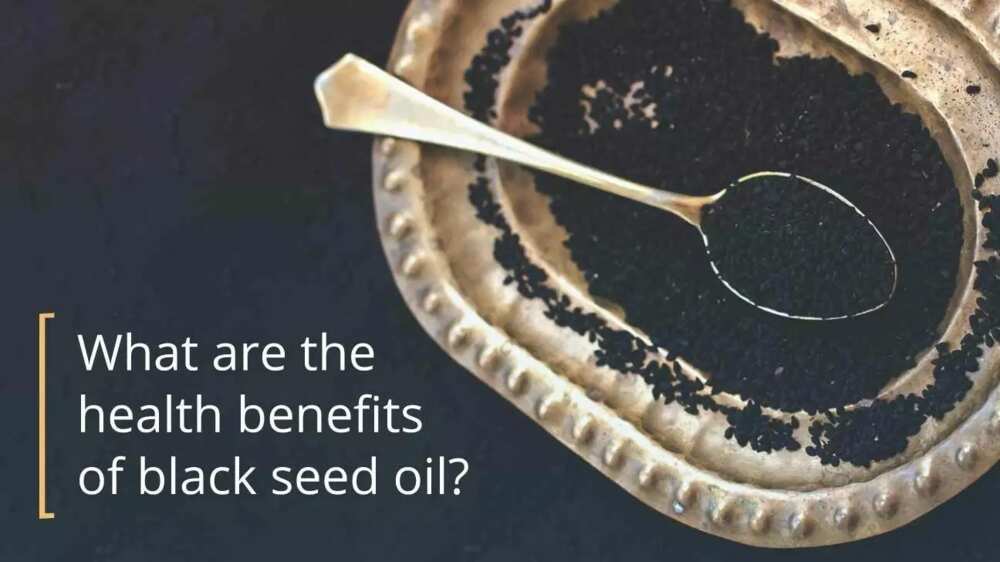 Nigella sativa health benefits cannot be understated. This natural remedy is often considered a panacea, as it can improve the state of almost anything in the human body. Today, we will tell you about seven major health benefits of this oil. Take a look!
Preventing cancer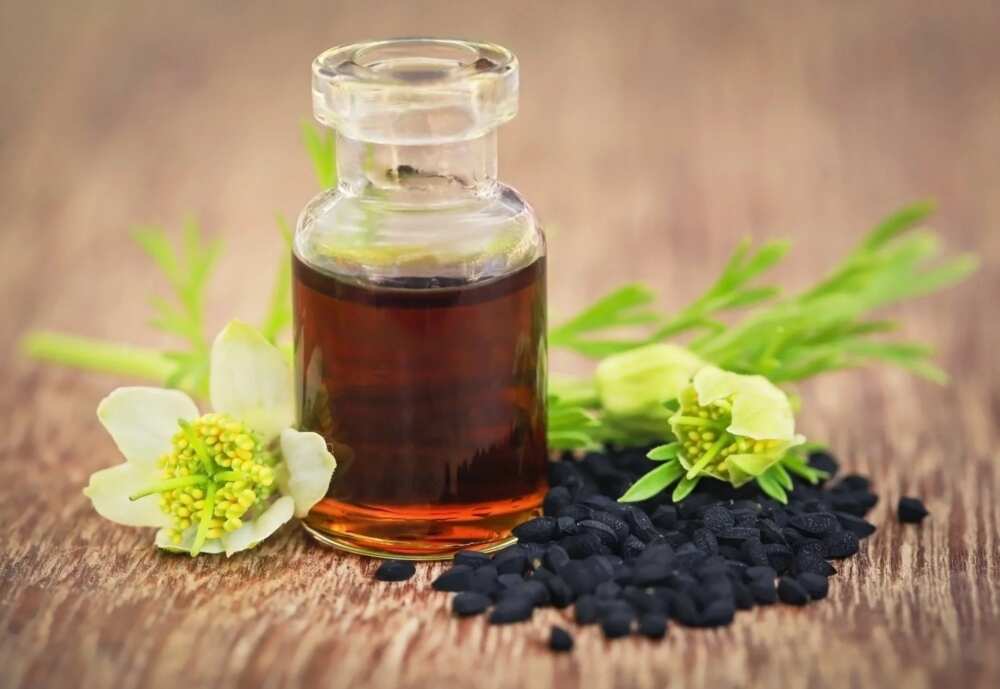 Thymohydroquinone and thymoquinone that can be found in black seed oil have incredible anti-tumour effects. When combined with chemotherapy, these phytochemicals can significantly increase the effect of the treatment, and also reduce the side effects of chemo.
The elements of the black seed oil prevent angiogenesis, metastasis and proliferation of cancerous cells and arrest the cell cycle. They can help to prevent or treat lung, pancreatic, prostate and colon cancer.
Promoting a healthy liver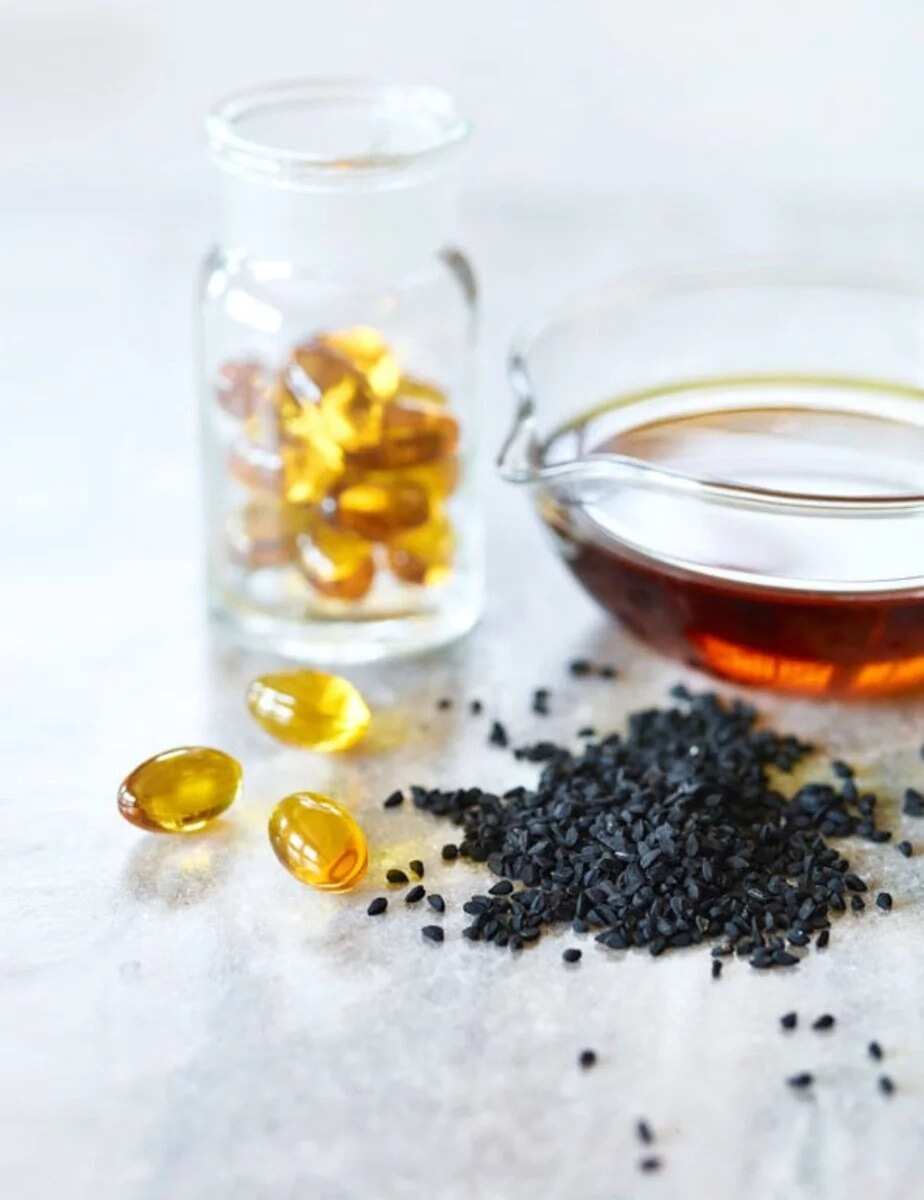 We all know that liver is probably one of the most essential organs in our bodies. Thus, if it is not at its 100%, we can feel it right away. But what can you do to help it?
If you suffer from poor liver function that might have been caused by a whole array of factors (from alcoholism to medicine side effects), you should get acquainted with black seed oil. This fascinating natural remedy has proven to prevent liver disease and damage and to speed up the healing process.
Preventing diabetes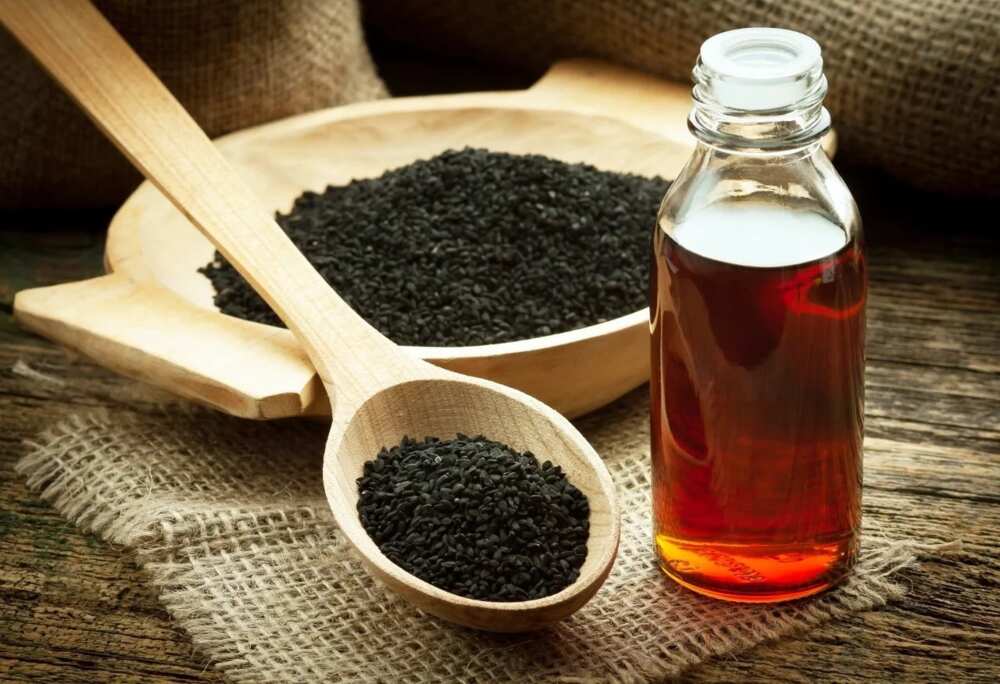 You might be surprised, but black seed oil is so powerful that it can help you prevent diabetes (type 1 and 2). In addition to that, it can also serve as a natural equivalent of metformin, which is prescribed for people with type 2 diabetes.
Metformin has a plethora of adverse effects, some of which include diarrhoea, stomach pains, indigestion, bloating, headaches, heartburn, muscle pain and many others. At the same time, black seed oil has nothing of the sort! Therefore, you should definitely ask your doctor about this miraculous remedy during your next visit.
Aiding weight loss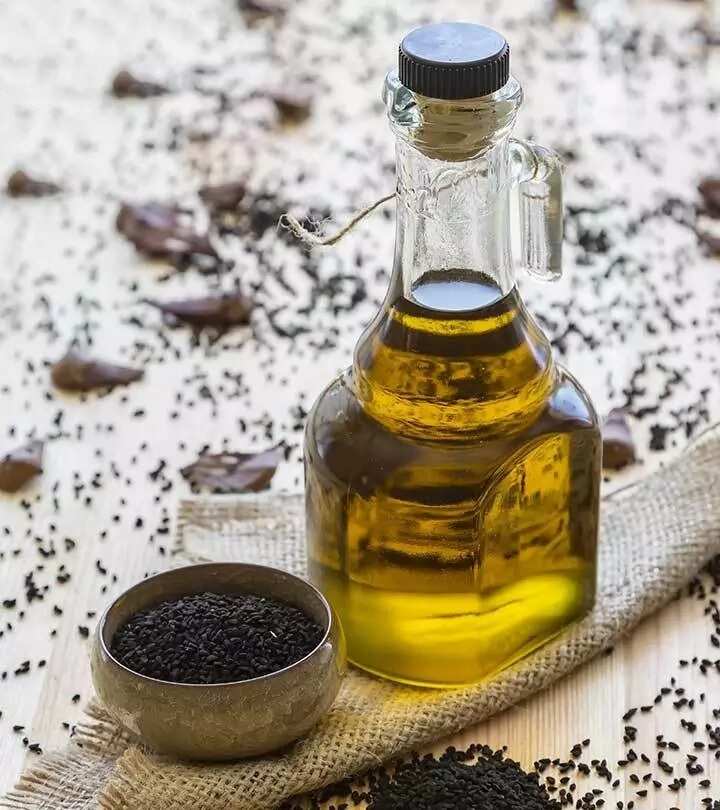 Scientists were surprised to find out that black seed oil is actually a great tool in helping you lose weight. It contains certain elements that can decrease the weight gain triggers, thus aiding people in their weight loss journeys.
Black seed oil is effective in reducing appetite, cholesterol, triglycerides, blood glucose levels, liver gluconeogenesis and glucose absorption in the intestine. So if you want to shed some extra kilograms, as well as keep your cardiovascular system in check, consider using black seed oil to help you.
Improving the condition of the hair and skin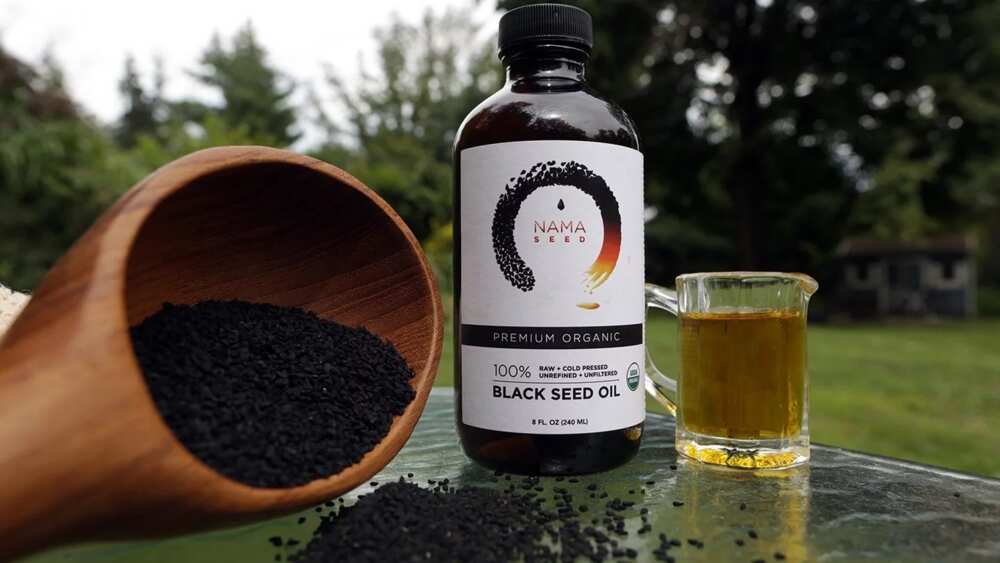 READ ALSO: How to use black seed oil on your skin?
Due to the fact that black seed oil has antimicrobal and antioxidant qualities, it is used to strengthen the hair follicles. In other words, it can help you prevent hair loss. However, it is great not only for your hair, but also for your skin.
As it contains nutrients that are essential for healthy skin, black seed oil can help you to keep your skin lush and beautiful or to repair it, if needed. If you massage it into the skin, or even drink it, this will reduce the skin inflammation (including in cases of eczema and psoriasis) and help your skin to regenerate.
Fighting infections and allergies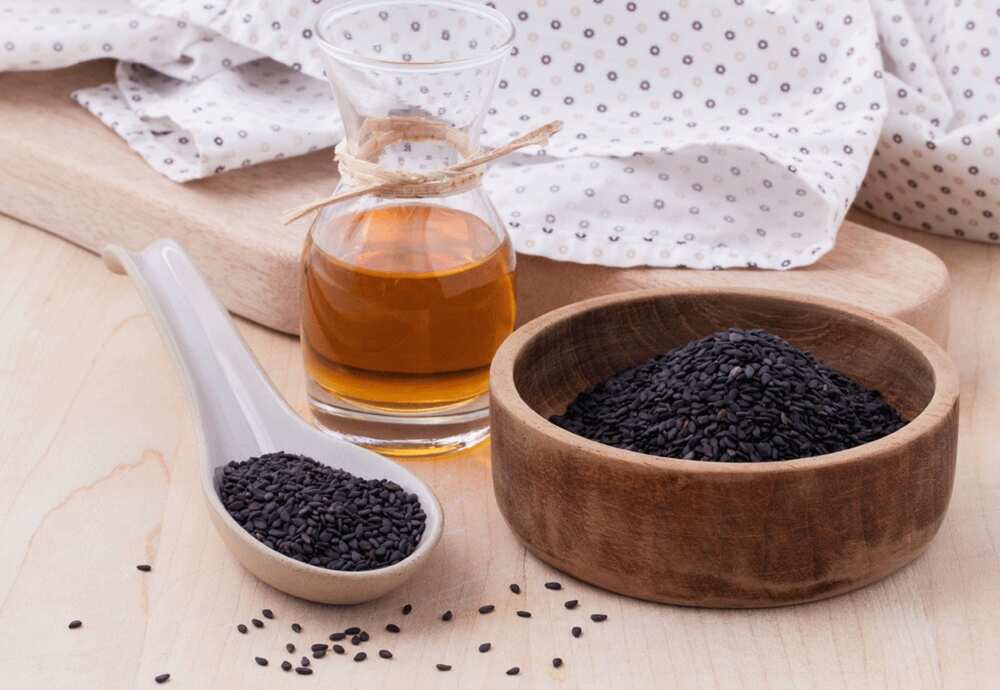 Black seed oil is known to be the enemy of superbugs, microbes and parasites. It can be of great help if you want to fight of a viral infection, or even something as serious as Methicillin Resistant Staphylococcus Aureus (which can be encountered in many hospitals). With this oil, you have nothing to fear.
In addition to that, if you are no stranger to a runny nose and itchy skin during the blooming season, you can breathe a sigh of relief with black seed oil. By taking just 0.5 ml of this oil each day, you can significantly reduce the adverse effects of allergies and make your life much simpler during this difficult season.
Improving immunity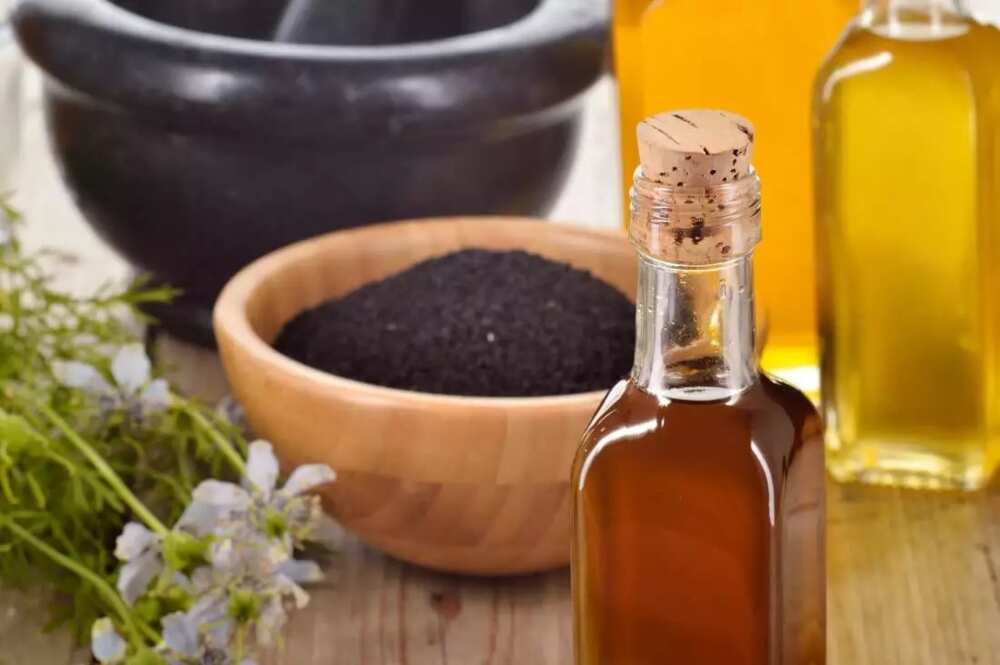 Last, but certainly not least, black seed oil is a godsend for your immune system. The antioxidants and all the B-vitamins that can be found in it can give you a great boost of immunity. If you suffer from autoimmune diseases, this oil should become your best friend, as it can significantly improve your immune functions.
Black seed oil can be beneficial for a great deal of things, and you can find even more of its incredible benefits in the video below. You should definitely add this oil to your list of natural remedies, if you have not done that already.
READ ALSO: Health benefits of cashew nuts to the body
Source: Legit.ng