- A member of House of Representatives, Bolaji Yusuf Ayinla, has declared that the national assembly is not sabotaging President Buhari's efforts to redeem Nigeria
- He said the Reps has passed some bills that positively impacted on lives of Nigerians
- Ayinla also revealed why most empowerment fail in Nigeria
Bolaji Yusuf Ayinla, a lawmaker representing Mushin constituency 2 at the federal House of Representatives, Abuja, debunks the insinuations that there is rift between the legislative and executive arms of government. In this interview with Legit.ng, Ayinla also bares his mind to his activities at the national assembly, why most empowerment fail in Nigeria, the 2019 general elections among other issues.
The 8th National Assembly has passed a number of motions, as a lawmaker, how do you think these motions have impacted the lives of common Nigerians?
I will like to say that most of the bills passed or motions moved by the current House of Representatives have really impacted the lives of many Nigerians in many ways. However, the success or impacts they have on people differ based on people's immediate needs.
READ ALSO: Breaking: Few hours after leaving Nigeria, Trump fires Secretary of State Rex Tillerson
This current House has considered and passed several bills designed to stimulate economic growth and promote competition. This legislation has the potential to engender innovation and efficient allocation of resources, eliminate barriers to entry and restrictive trade practices in our market.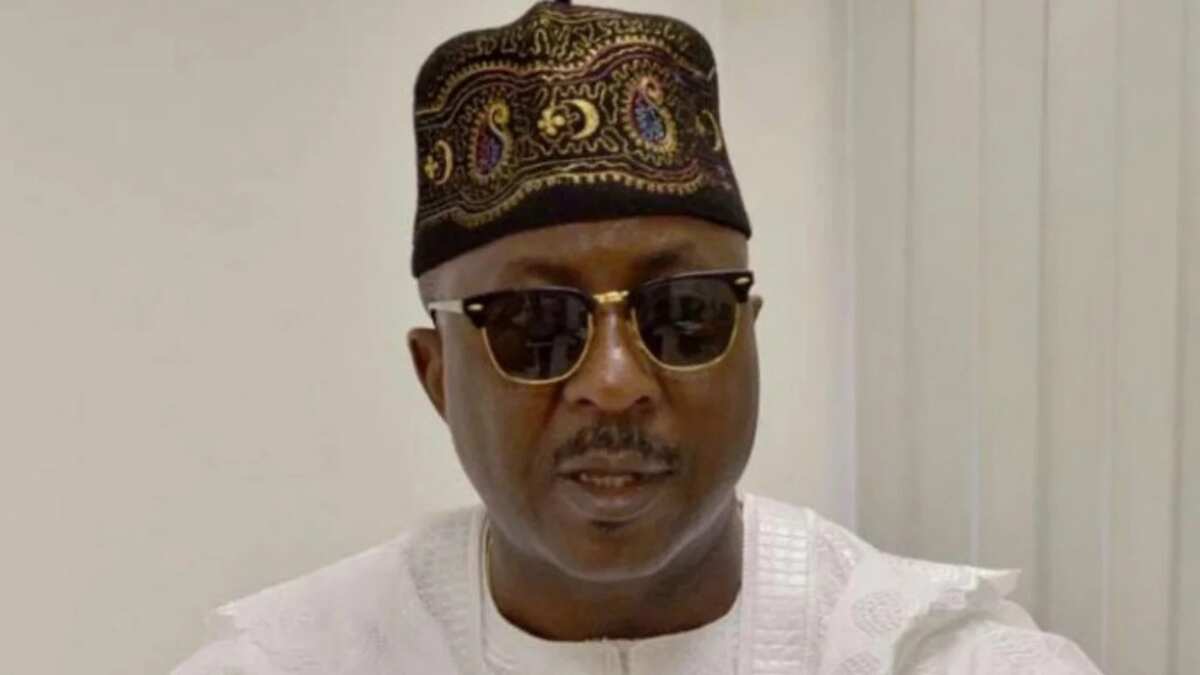 It also has a hugely positive impact on the quality of goods and services and their prices in the interest of the Nigerian consumer. Several bills and resolutions aimed at improving ease of doing business in Nigeria have also been passed.
In order to curb underemployment as well as unemployment in Nigeria, the House introduced a bill on new minimum wage bill to promote the welfare and well-being of Nigerian workers, especially in the light of changing economic realities.
It is the common belief of the House that democracy must be made to work for all Nigerians including workers who must have the tools with which to pursue happiness while in active service or in retirement.
This House introduced sectoral debates. The idea is to get ministers to share their vision and how they intend to achieve them so that Parliament can hold them accountable to goals they themselves have set.
In addition, I have made some motions which included a motion on the issue of money owed the federal government by the oil marketers. I believe that if there is petroleum and if the pump price is high, people would still prefer it than when the price is lower but the product is not available.
What is your take on the recent tenure elongation for the Chief John Odigie-Oyegun-led National Working Committee of the APC?
I believe in the party hierarchy and decision and if the elongation of the APC NWC will be in good interest for the party, so be it. But what is certain is that whether one's tenure is elongated or not, one will leave the office one day.
The time is still ticking. Very soon, the tenure of the executive will soon expire. The party will have to do something quickly to address the issue before the next general elections.
The National Assembly recently passed a National Peace Corps bill but President Muhammadu Buhari refused to assent to it and most Nigerians are urging the Senate to veto the bill and pass it into law, as a member of House of Representatives, do you support this?
The Peace Corps Bill is an act of the national assembly which requires the assent of President Muhammadu Buhari to become law.
However, in this case, the assent was denied by the president on the grounds that its existence would duplicate the functions of similar agencies and more importantly, that the government lacks the funds to fund such a new agency given the present economic realities.
Although most Nigerians have been complaining that the Nigeria police force and indeed, other security outfits being funded by the federal government are not adequately funded, adding that establishing another one will just create more confusion as far as the issue of funding is concerned.
In my own opinion, I think each arm of government should be allowed to function independently without fear or favour. We have three arms of government – executive, legislative and judiciary and their works must complement one another to ensure smooth running of the government. In this case, I am going to support any decision taken by my colleagues at the national assembly.
Secondly, I think the leaders of the legislative and executive arms should come together and harmonise things since they are from the same party – the All Progressives Congress (APC). This should not be allowed to generate ripples among Nigerians and make us laughing stocks to the opposition parties.
The National Assembly's resolution to rearrange the sequence of 2019 election time table has generated heat debate among political commentators; do you think there is need for rearrangement after the INEC had rolled out the time table for the next elections?
The timing, sequence or rearrangement of 2019 general elections is inconsequential. The most important thing is that if you are identified with your people and serve them well, you won't be bothered about how the election time-table is arranged because anytime you call on your people, they will not desert you based on your antecedents and you will eventually win the election.
Based on the recent friction between the legislative and the executive arms of government, most Nigerians believe that the National Assembly is sabotaging President Muhammadu Buhari's efforts to sanitise the country, as a federal lawmaker what do you want to say about this?
I don't think there is friction between the legislative and the executive arms of government but people misinterpret every step taken by the legislators. I believe this was blown out of proportion and naturally, we must disagree to disagree.
The national assembly is not sabotaging the efforts of President Muhammadu Buhari to take the country to the Promised Land. We are all working towards the progress and unity of Nigeria.
What are your motivating factors for empowering your constituents? Are you doing it because you are holding a public office?
The truth of the matter is that I believe in taking care of people because if you take care of them, God Almighty will also take care of you and your family. I believe people should be empowered, especially based on their immediate needs because there is a difference between what people want and what they need.
Most public office holders don't understand this and that is why some empowerments fail in Nigeria. Most public office holders do empowerment without necessarily taking into cognizance the immediate needs of the people.
I know and understand what my constituents in Mushin need and my empowerments have always been tailored towards their needs and that is why they love me and always vote for me. I am very close to my constituents because I was born and trained in Mushin and how to empower them has been my priority.
PAY ATTENTION: Read the news on Nigeria's #1 new app
Are you happy that most of your constituents have benefited from your empowerment?
Yes of course. I am happy God has used me to empower many people in Mushin and He is still using me to uplift people. I am happy because this is where I mostly derive joy. The Almighty God put me in this position to uplift people and this is exactly what I am doing and I am going to continue even after I leave office.
Meanwhile, Legit.ng had previously reported that many months after he was suspended for accusing principal officers of the House of Representatives, including Speaker Yakubu Dogara, of padding the 2016 national budget, Abdulmumin Jibrin is now free to associate with his colleagues.
EXCLUSIVE: Be patient with President Buhari, Femi Adesina tells Nigerians - on Legit.ng TV
Source: Legit.ng