We invite you to find out WWE Fastlane 2018 results. It was the mega show mesmerizing minds of the entire world. The six-party battle for the WWE championship kept us glued to our TV screens. The psychological battle forced wrestling fans to hold their breath as they watch their favourite fighters.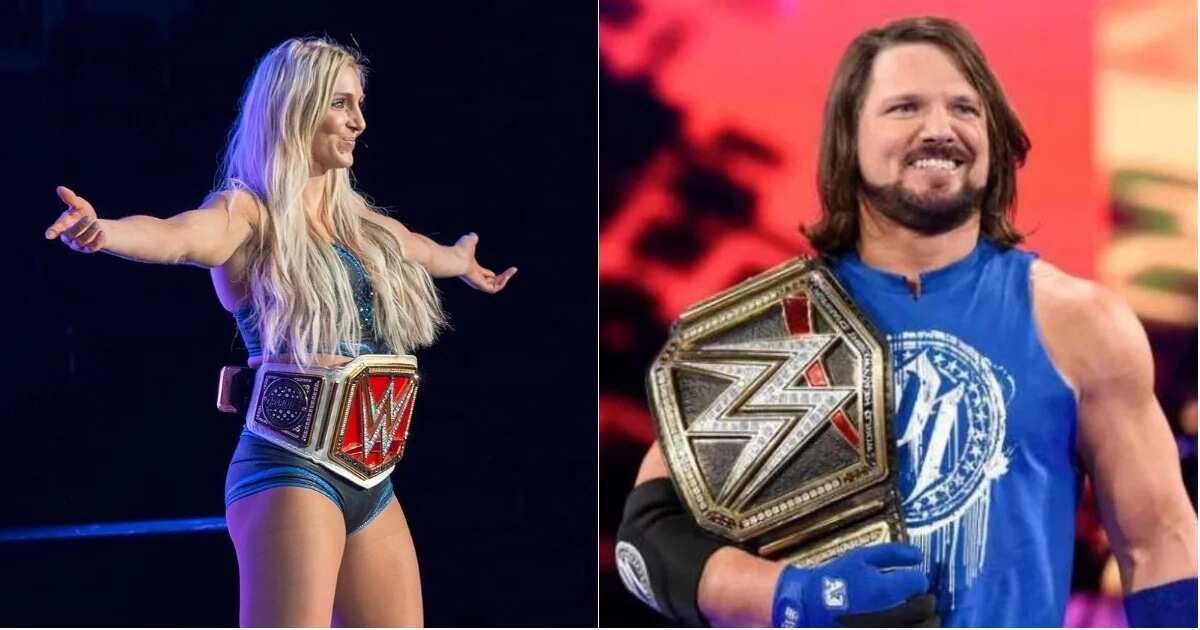 WWE Fastlane results
Remember once again the most vivid moments of the fight reading Fastlane review. If you did not have time to watch the show, you certainly can't wait to learn who won Fastlane WWE. All info you want to know is in the article below.
1. Breezango & Tye Dillinger vs. Chad Gable, Mojo Rawley & Shelton Benjamin
It was a usual team battle but nonetheless different from the other pre-show matches. The wrestlers did not just work out their standard program. They added to it a share of humor and good improvisation, thanks to which it was not boring to observe all this action. The exception, as always, was Mojo Rawley. The time spent in the ring by him was again the worst part of the match, which was clearly emphasized by the audience.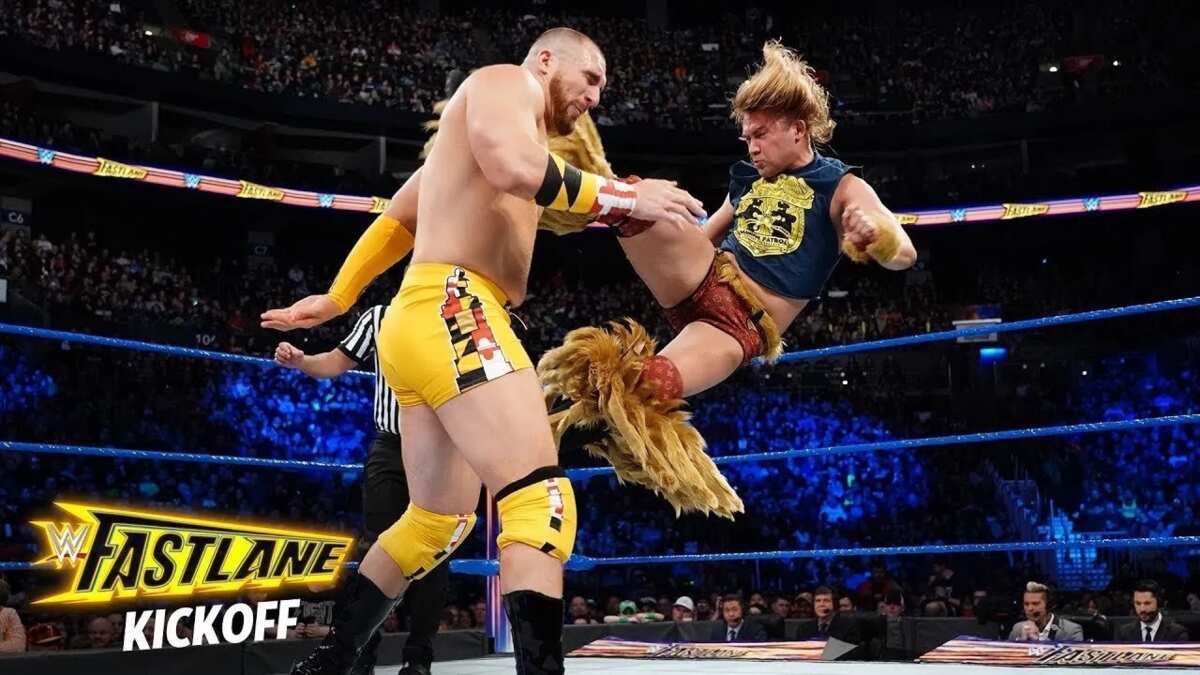 Winners: Breezango & Tye Dillinger
Mark: 2,5
2. Rusev (w/Aiden English) vs. Shinsuke Nakamura
Initially, analysts did not believe in this match and put Rusev on a par with past rivals of Shinsuke. It was a mistake to underestimate this meeting. Despite the different status of both fighters, they managed to make a more or less equal duel filled with manifestations of excellent techniques and vivid, strained moments.
Performers have pleasantly surprised the public having shown a predisposition to work with each other. First, a spark of mutual understanding and subsequently a vivid interest in what is happening on the part of the spectators created that magic charm owing to which the match leaves purely positive emotions.
READ ALSO: 7 real-life couples who are WWE superstars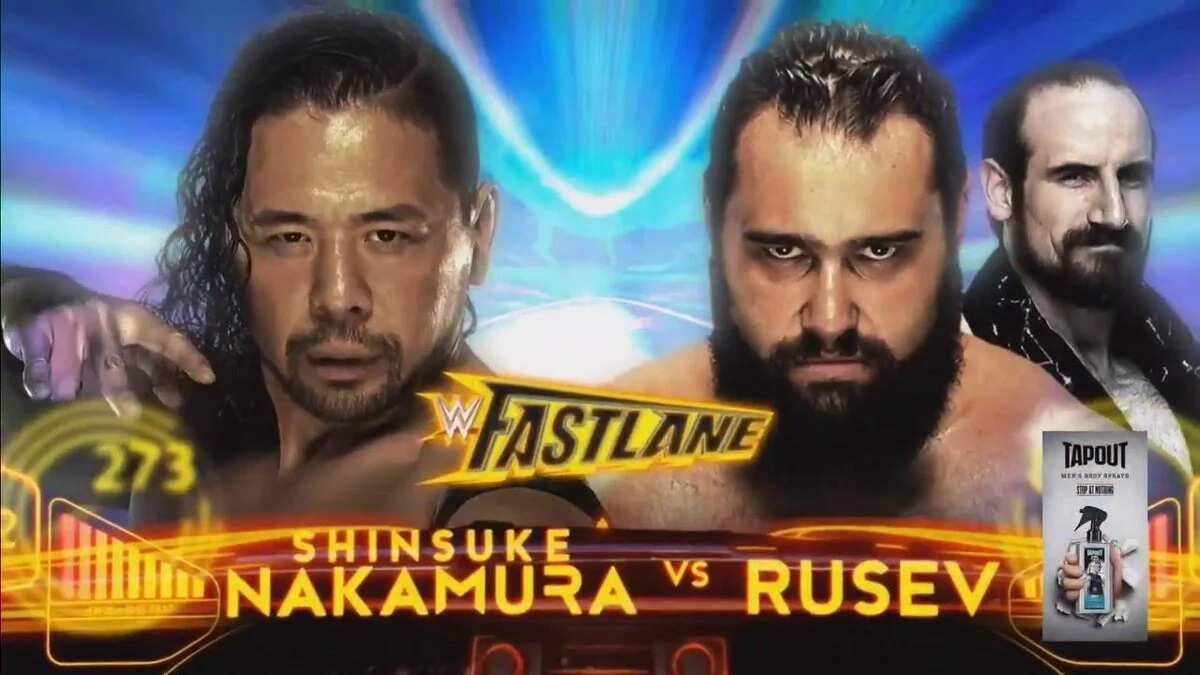 The final combinations only strengthened this idea. Even if initially the match turned out to be protracted, the last 5 minutes smoothed out all the irregularities because a huge number of reversals and demonstration of the strength of both participants of the battle became a key point before a convincing ending. One way or another there was nothing unusual but all this was completely satisfying.
Winner: Shinsuke Nakamura
Mark: 3,75
3. Bobby Roode vs. Randy Orton - WWE United States Title Match
The scenario of the match seemed to be written down according to a classic WWE textbook of the past decades. Not having a ring-skill as the strongest quality both participants operated at a measured pace throughout the spectacle, smoothly revealing all their cards, which in fact they did not have in abundance at that moment.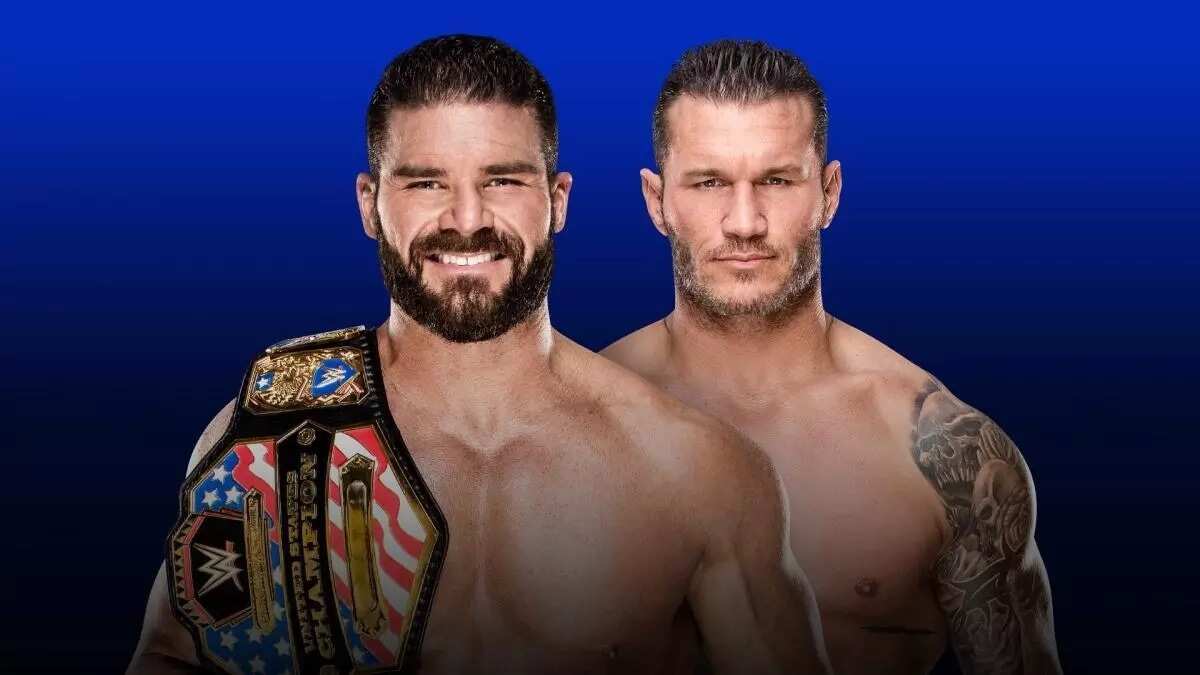 The action was watched, if not in one breath, then quite easily. The champion and the challenger were exhibited in good shades, flowing without an obvious dominant and creating the impression that in principle this can happen endlessly, a collision was interrupted by a sudden PKO.
Winner: Randy Orton
Mark: 3,75
4. Becky Lynch & Naomi vs. Carmella & Natalya
Owing to such matches female league of WWE Fastlane is perceived by viewers as an equal to male. If earlier this was a demonstration of girls' beauty and random techniques, the execution of which led experienced experts into horror, now this is a real clash of personalities which one can observe with genuine interest.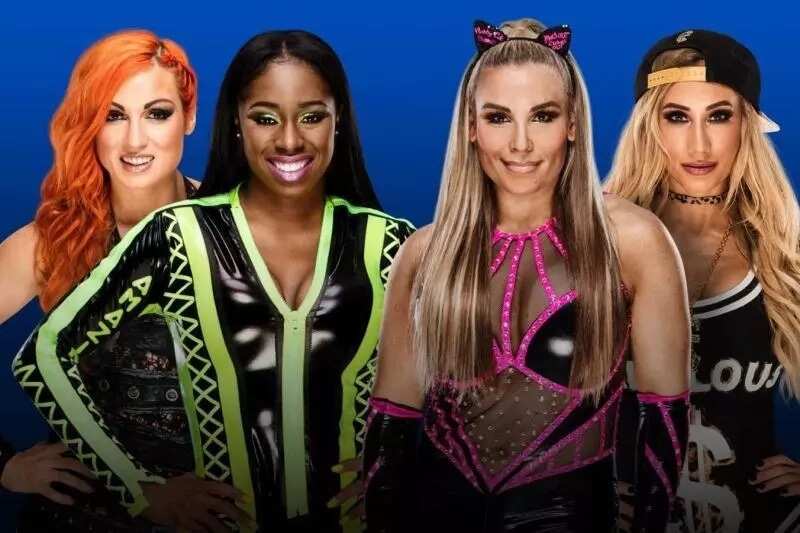 Ladies managed to perform the typical scheme of the command fight in an original way. The last minute slightly spoiled impressions: all 4 participants seemed to be lost in space and completely forgot the prepared program.
Winner: Carmella & Natalya
Mark: 3
5. The Usos vs. The New Day - WWE SmackDown Tag Team Title Match
When opponents know each other well enough, they are not satisfied with ordinary victory. They want to belittle each other. The most effective way is to repeat the finishers. Last year, such was the work of Tomohiro Ishii and Kenny Omega in their match for the US title. Now came the turn of other inveterate rivals.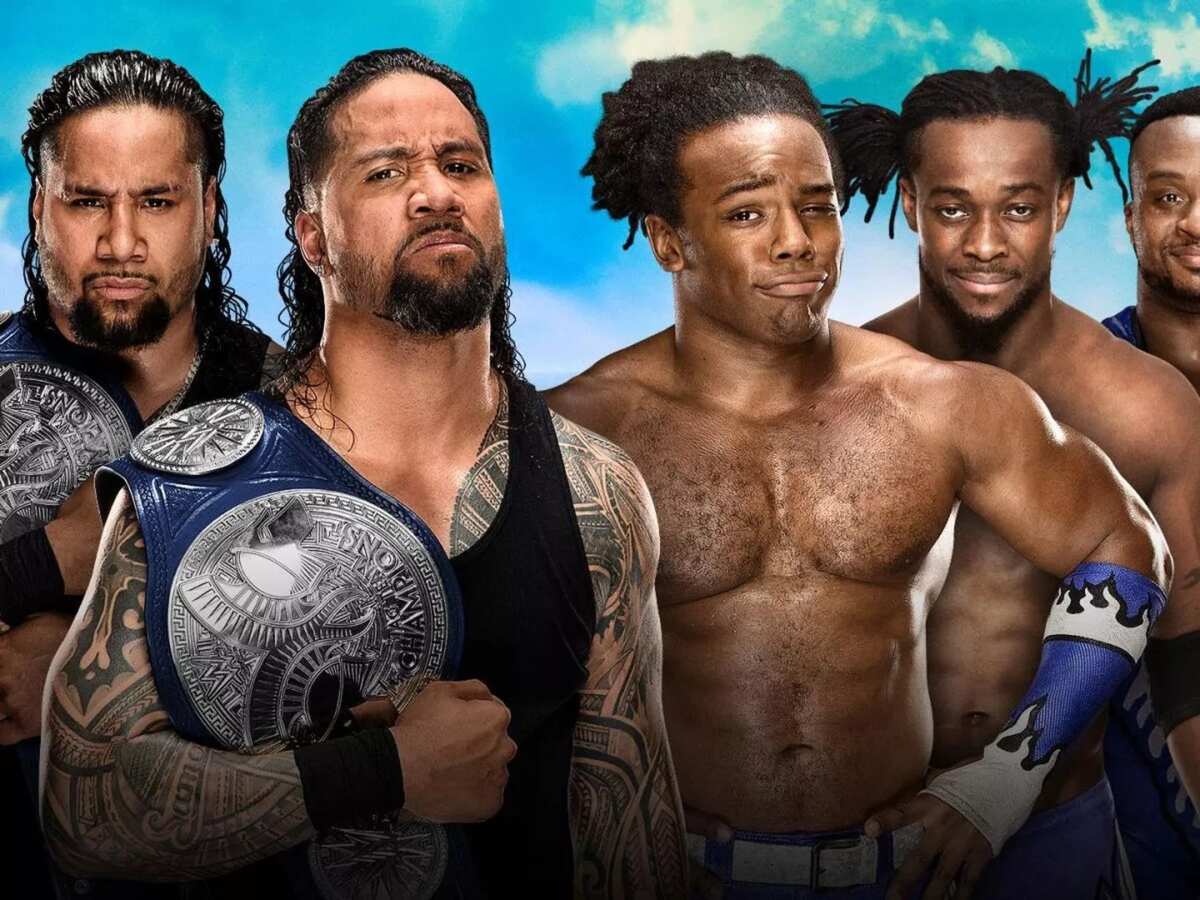 The wrestlers presented to each other almost all the crown moves. At last the exhausted teams lay outside the ring. The match promised to be the best not only on the show, but one of the brightest in the year, but eventually, it ended in a dull beating. It is very unfortunate that the match with a potential high score at one minute turned into a fairly ordinary show. Many experts say that this is a shame.
Winner: no result
Mark: 3
6. Charlotte Flair vs. Ruby Riott - WWE SmackDown Women's Title Match
Charlotte, as always, acted as a driven, letting her opponent open up and show herself. And she coped with it - Ruby demonstrated the charms of her unique and diverse arsenal, unlike any other, and also managed to excel with her beautiful, unconventional tactics.
Flair continued to show her willpower and found the strength to reverse and resist her opponent even after unpleasant attacks. The match could have turned out even better, but the complete lack of intrigue and the domination of the champion weeks earlier had killed all the hints of tension. It was cool from the aesthetic and technical points of view but nothing more.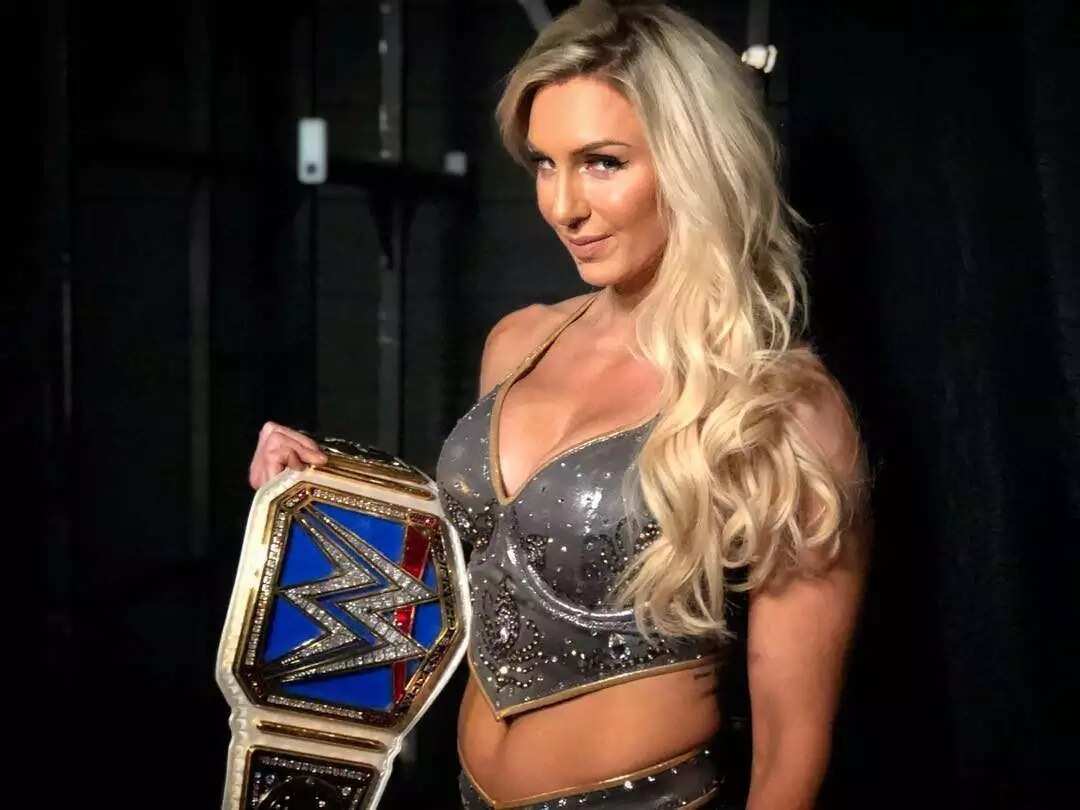 Winner: Charlotte Flair
Mark: 3,5
7. AJ Styles vs. Baron Corbin vs. Dolph Ziggler vs. John Cena vs. Kevin Owens vs. Sami Zayn - WWE Title Six Pack Challenge Match
The last year was somehow problematic for the company with the already seemingly polished formulas for constructing multiplayer fights, so there were some concerns about the format of the main event. Nevertheless, they were all dispelled from the very beginning of the spectacle.
The match skillfully balanced at the dump and main event level with good story building. Even though it was a typical multiplayer battle, like the Extreme Rules, it was generally not bad at all. There was a qualitative wrestling, a good development of relations between the participants of the match.
But hell, again, this Shane McMahon spoiled everything. He is the most intimidating brand commissioner in the history of wrestling. McMahon not only absolutely inappropriately and unjustifiably came to watch the match knowing that two or even all three contestants hate him with all their heart. He also twice affected the result by showing his partiality in matters of the brand championship that experts consider unacceptable.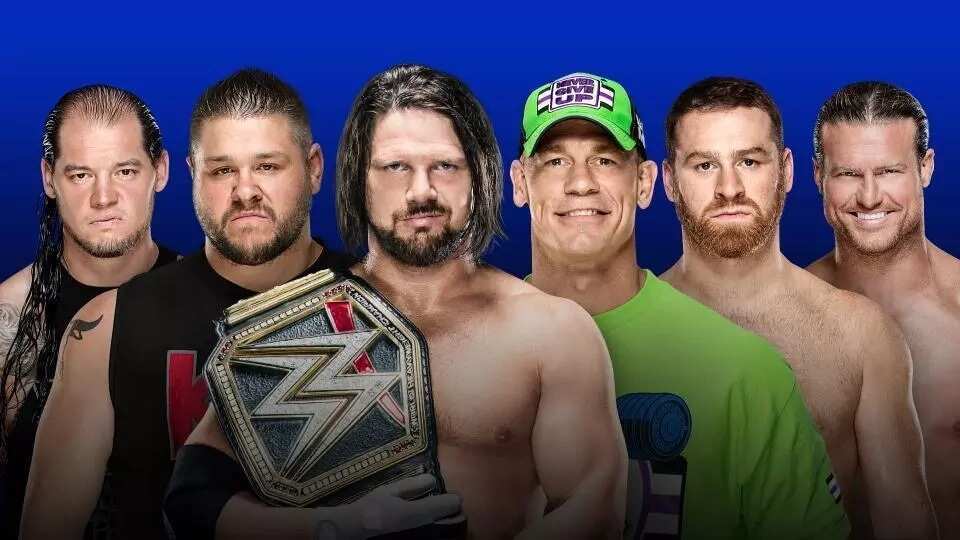 Generally, it was a dynamic battle with a lot of fascinating moments that forced people to experience a wide range of emotions. The rather sharp ending is a little bit discouraging. 22 minutes is not enough for a battle of this level.
Some experts claim that there was not enough epic. Remembering other multilateral matches when all the participants of the fight are divided and try to eliminate each other's strengths, you understand what the ideal scheme of such duels is. Here there was no competition and the spontaneous ending devoid of any logic confirms this. There is an opinion that it was better to fight in four sides, without Corbin and Cena.
Winner: AJ Styles
Mark: 4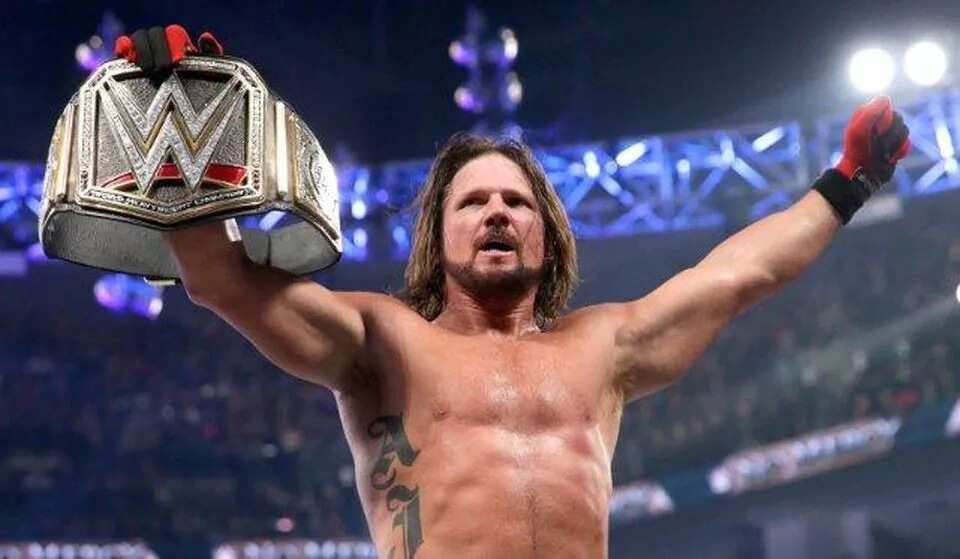 Undoubtedly it is the good Fastlane that unfairly was branded as the intermediate show before it was held. There was not a single bad match, each had a storyline. Despite some shortcomings, it was really interesting to watch.
We hope that it was interesting for you to find out what happened at WWE Fastlane. Wait for further news from the world of professional wrestling.
READ ALSO: WWE Elimination Chamber 2018 results and brightest moments
Source: Legit.ng