The most expensive house in the world in 2018
Our world is full of billionaires who love to live big. That is why it is not surprising that most of them have some very expensive houses. Today, we are going to show you the most expensive house in the world, where you can find it, who owns it and how expensive it actually is. Join us, if you want to learn more about this.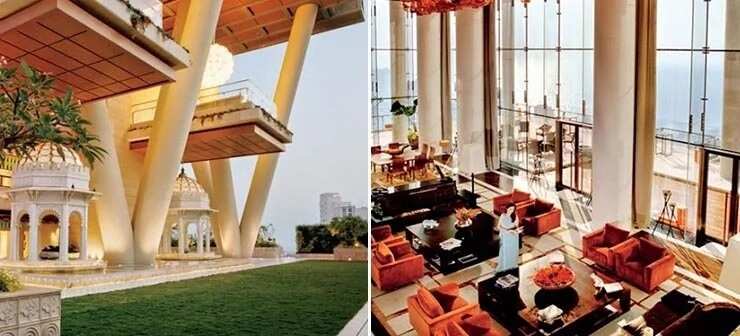 Most expensive home in the world
Over the years, there has been some confusion as to what house should be called the most expensive in the world. If you have ever googled 'the most expensive house', you might have come across Villa Les Cèdres, which is often regarded as the most expensive. However, we strongly disagree, as Villa Les Cèdres only costs $410 million.
You might be wondering:
Only? Only 410 million US dollars? Well, when compared to the price of the actual most expensive house, 410 million does not seem all that much.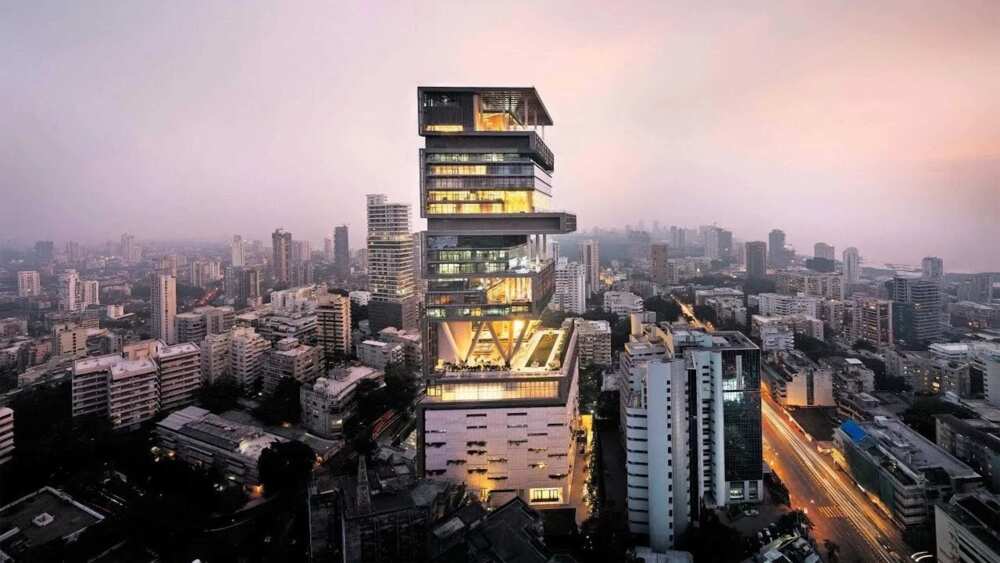 The most expensive house in the world is Antilia, and it costs between $1-2 billion. And before you say 'But what about Buckingham Palace? Isn't it more expensive?', we want to explain our reasoning for not picking it as the most expensive.
While technically it is more expensive than Antilia (it is said to be worth over $5 billion), and it is, by all means, a house, albeit of the Queen herself, it is still a palace. It is hard to see it as just a regular home. Besides, if we were to count other palaces, it would not even be among the top three in terms of worth. That is why we have chosen to talk about Antilia. If you want to learn more about this extravagant building, then continue reading.
Things you should know about Antilia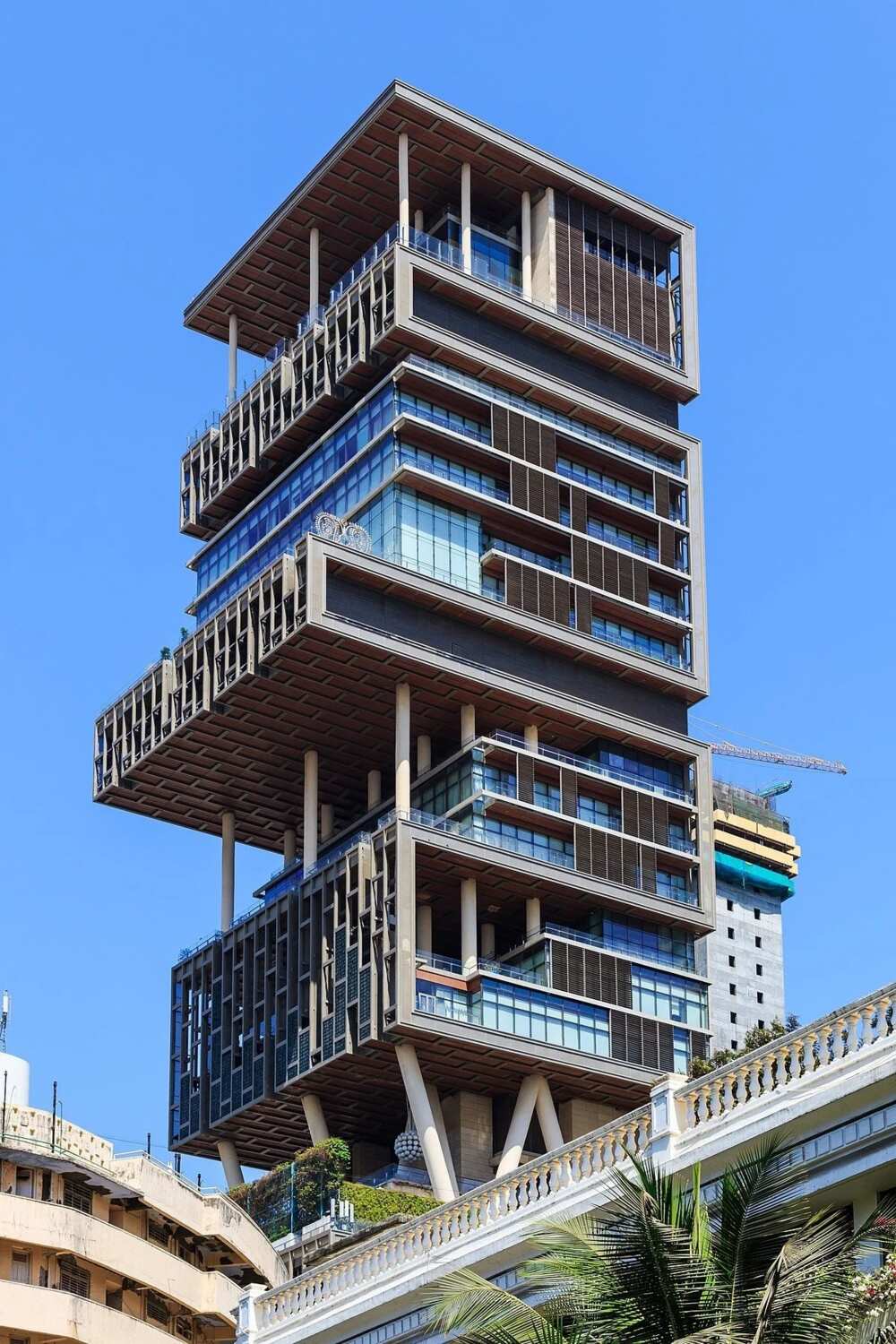 Apart from being the most expensive house in the whole world, Antila is actually quite fascinating. Here are ten interesting facts about this luxurious building:
Antilia was built back in 2010, and its official opening happened on February 5, 2010. However, it took seven years to finish construction.
The building was designed by Perkins and Will, an American firm that deals with architecture and design. The project was brought to life by an Australian construction company by the name of Leighton Holdings.
Antilia's height is 173 metres, and it is among top 50 tallest buildings in Mumbai, India. Even though the building of such size could fit at least 40-60 floors, it only consists of 27, as each floor has extra high ceilings. You can move between the floors on one of the 9 fast elevators.
You can find this towering phenomenon on Atlamount Rd., Cumballa Hill in the city of Mumbai, India. Be careful not to hurt your neck while looking up to see the top of it!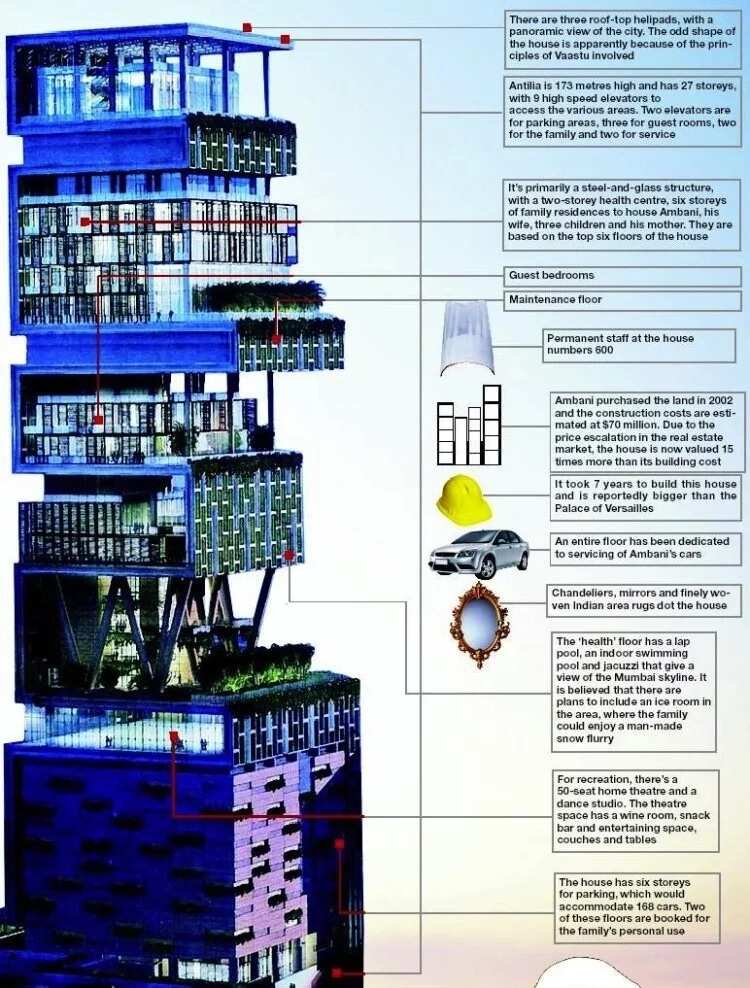 READ ALSO: Wasiu Ayinde house in Ijebu Ode
The roof of the building houses three helipads. From there, you can also experience the wonderful panoramic view of the city.
Antilia was named after a phantom island in the Atlantic Ocean called Antillia.
The building has a staff of 600 employees that maintain it 24/7.
The design of Antillia allows it to withstand earthquakes of up to 8 on the Richter scale.
Even before it was built, Antilia sparked quite a few controversies. Issues were first raised about the land on which the building was supposed to stand, then about the construction of helipads and the car park. After it was completed, many people condemned it because it looked too expensive and out of place in 'the city of slums'.
Despite its grand size, this entire house is the home of only one family. Can you believe that?
Who owns the most expensive house in the world?
The man who own this house (and who actually ordered to build it) is a business magnate and billionaire from India by the name of Mukesh Dhirubhai Ambani.
The man in question is the chairman and managing director of Reliance Industries Ltd., which is the most valuable company in India. He placed 19th on the Forbes Billionaires list, and he is the richest person in all of India. His net worth is currently $40.9 billion.
At the age of 60, Ambani has achieved quite a lot: he is a chairman in several large companies, he has been awarded for his entrepreneurial prowess multiple times, and he is the wealthiest owner of the most expensive residential building in the world. You might also want to know that Mukesh does not drink alcohol and is strictly vegetarian.
He and his wife Nita are currently enjoying their lives in their luxurious home, and their three grown children often visit them when they are in town. Despite the fact that the house is serviced by 600 people, children still have to clean up their rooms themselves.
That is all we can tell you about Antilia and its owner. If you still think that we should have talked about the Buckingham palace, let us know! We would love to hear from you.
READ ALSO: Ariana Grande net worth, house and cars
Source: Legit.ng