Isn't it amazing to explore our wonderful planet, all continents, different territories, interesting cultures and other incredible facts about our world? For example, do you know how many countries are in North America?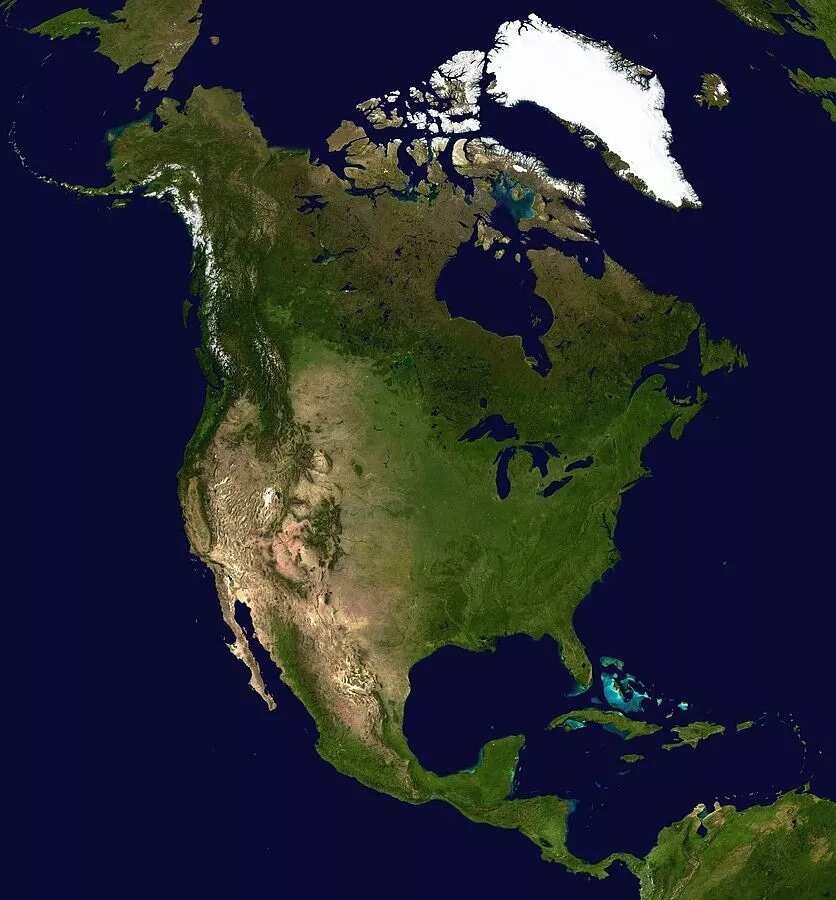 We are more than happy to share this interesting information with you. Maybe one day you will visit one or even more of these areas and meet local folks, explore their values, arts, musical achievements, and traditions.
North America
You have heard these words. The New World… America… This is a big continent on our planet. Well, North America occupies a big percentage of it, and you can easily guess the location (Northern areas).
Three oceans surround this huge territory:
The Atlantic Ocean (its waters surround the landform in the East)
The Arctic Ocean (these waters can be seen in the Northern coast)
The Pacific Ocean (these waters surround the place in the South and West)
How many countries are there in North America (this continent is also connected with the South American territory)? This is an easy question. Officially, this list is divided into independent nations and dependent lands.
READ ALSO: English speaking countries in Africa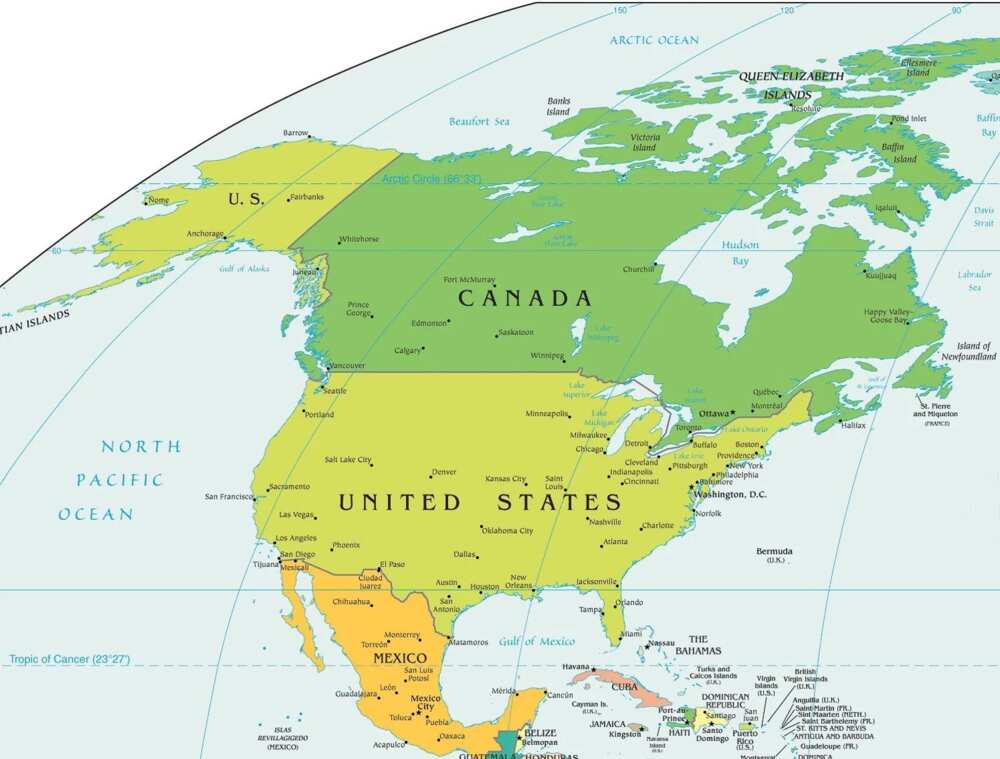 List of all countries in North America
The number of official countries situated in North America are 23. Canada occupies the biggest territory; the USA has the major population. These two countries take the majority of the size of the entire continent (approximately 80 percent).
Here are all the independent areas:
The USA (the most visited and populated country)
Canada (the country with the biggest territory)
Dominican Republic
Jamaica
Panama
Bahamas
Costa Rica
Mexico (one of the most inhabited countries)
Antigua and Barbuda
El Salvador
Haiti
Saint Lucia
Barbados
Grenada (a country with the smallest population)
Belize
Nicaragua
Dominica
Guatemala
Honduras
Cuba
Saint Vincent and the Grenadines
Trinidad and Tobago
Saint Kitts and Nevis (the state with the least land)
Certain territories in North America are dependent territories of other countries. Here is a selection of the most prominent of them:
Netherlands territories – Aruba, Bonaire, Curacao etc.
UK territories – Cayman Islands, Bermuda, British Virgin Islands, Montserrat etc.
France territories – Martinique, Guadeloupe, Saint Martin etc.
USA territories – Puerto Rico, US Virgin Islands etc.
As you have noticed, most of the dependent (non-sovereign) counties belong to and are controlled by the four republics. They are the USA, the UK, France, and the Netherlands.
You can hear several main languages here, across North America. They are English, Spanish, and French. There are other languages spoken as well, but these three are the most widely spoken languages.
You have learned how many countries (and lands) are located in North America. You have also seen the list of local self-governing states as well as dependent regions. Besides, this continent is so big (actually, the biggest one in the whole world) taking about 17 percent of our planet's land areas and with up to 600 million people living on its territories and nearby islands.
READ ALSO: List of countries with written constitution