How to play Western lotto Nigeria online
Western Lotto is a household game in Nigeria. Citizens who love playing games of chance enjoy all the various challenges offered by this lotto company. Learn how to play Western Lotto online and try turning the most important bet of your life into an awesome prize.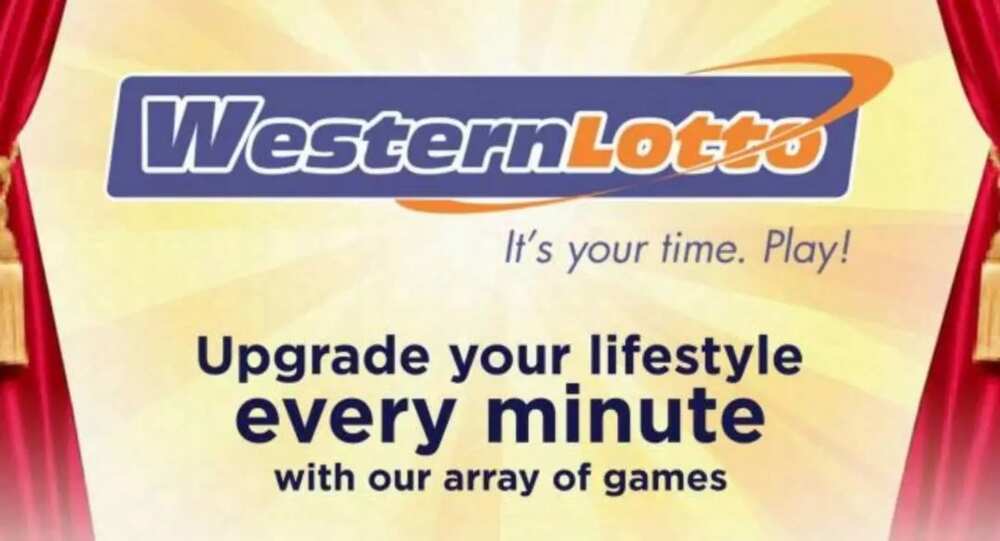 There is a big number of WL (Western Lotto) games available online. Most of them are national, some are international. It is possible to play, so let's learn how anyone who is at least 18 years old can test his or her luck. It is also possible to stop playing, and we'll explain how you can do so.
Briefly about Western Lotto
It is a Nigerian operator which is legally registered as a lottery company and provides its own games along with the ability to play some worldwide games of chance.
This Nigerian firm is located in Ogun State. It has its own website where you can place your bets online. The complete name of the operator is Western Lotto Nigeria Ltd, it is officially licensed by the administrative organization called National Lottery Regulatory Commission. The company pays out all the winning bets directly to each gamer, even if he or she chooses an international betting.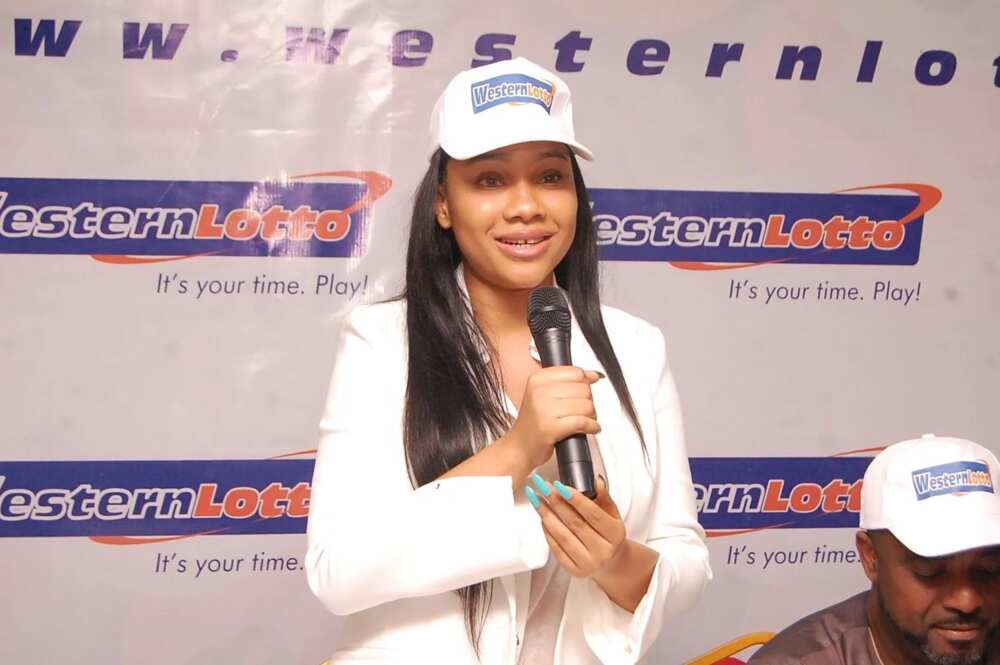 How to play Western Lotto
Since there is an official site, you can visit it and play Western Lotto Nigeria right from there. It is comfortable because you get a chance to enjoy gaming right at your home (anyone who has a computer and Internet connection can bet).
You can also try out your luck by checking out:
1XBet
BetWay
BetWinner
22 Bet
Bet9ja
It is true what they say: you can't win without trying. Why not to try it out today? Now that you know all there is to know about betting, it should be easier for you to play and even win. Why don't you start by looking for a bet that works for you? It is easy to apply, play, and win. All you need is your smartphone or laptop, and you are good to go.
According to Western Lotto, you can bet 24/7, at any time of the day (but no later than 1 hour before drawing). In addition, here is a short guide on how this process is going on online:
Step 1. Make sure you are connected to the Internet and go to this website: https://www.westernlotto.com/.
Step 2. You will see a big variety of lottery games on the main site's page. Each game has a photo-icon along with the 'Play' button. Here are all the lotteries you can select: Western Lotto, LottoRace, Mega Millions, 5/90, Euro Jackpot and others. Since we want to explain how to play Western Lotto games, you need to click on the first 'Play now' option at the top of the page.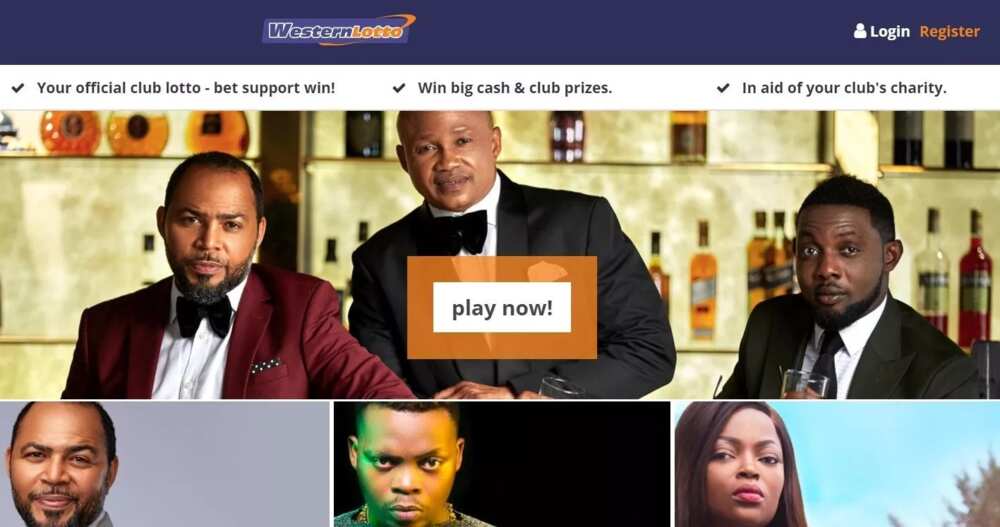 Step 3. The website will redirect you to a different page that includes 11 games of chance available for betting. Their names are 5/90, Kashman Mega 150, Kashman Daily 50, Kashman Daily 100, Powerball Max VIP, Euro Millions, Power Ball, Mega Millions, MegaMillion Max VIP, UK Lotto, and Euro Jackpot. Select one of these games and you are nearly ready to place your bet over the Internet.
READ ALSO: How to play Baba Ijebu online?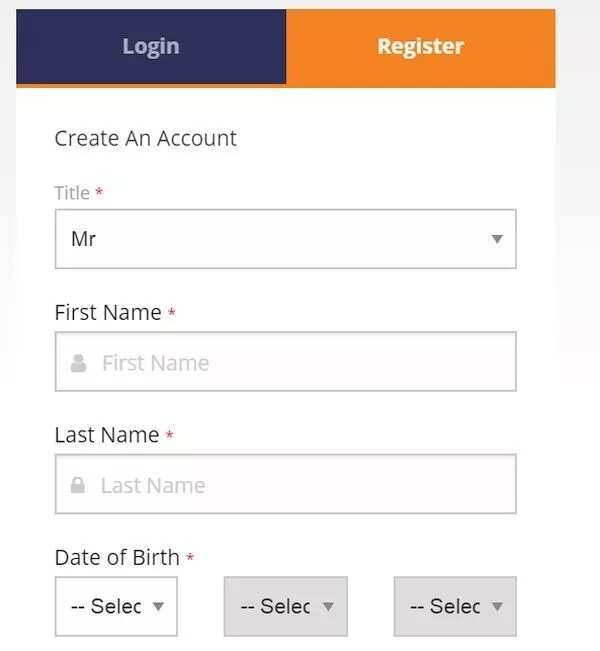 Step 4. Register an account before playing. You'll have to add money to your online deposit to bet. Depositing is possible via ATM cards, QuickTeller, GTBank, WebPay, and other payment options.
Step 5. Make sure you are able to place your bet. In other words, make sure there is still more than 60 minutes until the draw takes place.
Step 6. You are now able to select your 'lucky numbers' and it's up to you to choose your number of lines to bet on. Western Lotto offers you two options:
Quick Pick option (this is a recommended feature)
Manual Pick (how you like to choose)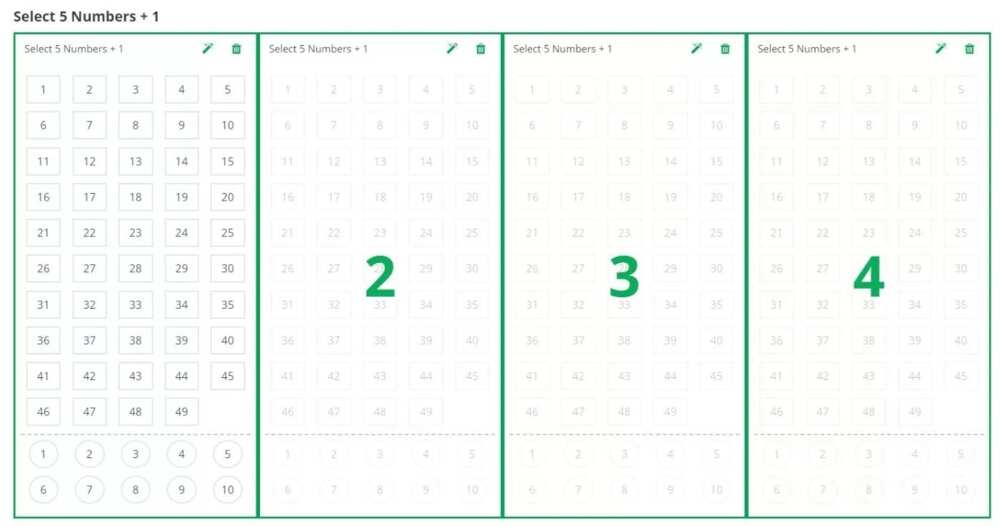 Step 7. Play any number of draws. Be smart and remember that online games can be a dangerous 'disease' so don't play too much.
Step 8. Once you place (and confirm) your order you won't be able to cancel it.
Step 9. You can view all the details about your bets and orders in your account, so you can log into it and manage it.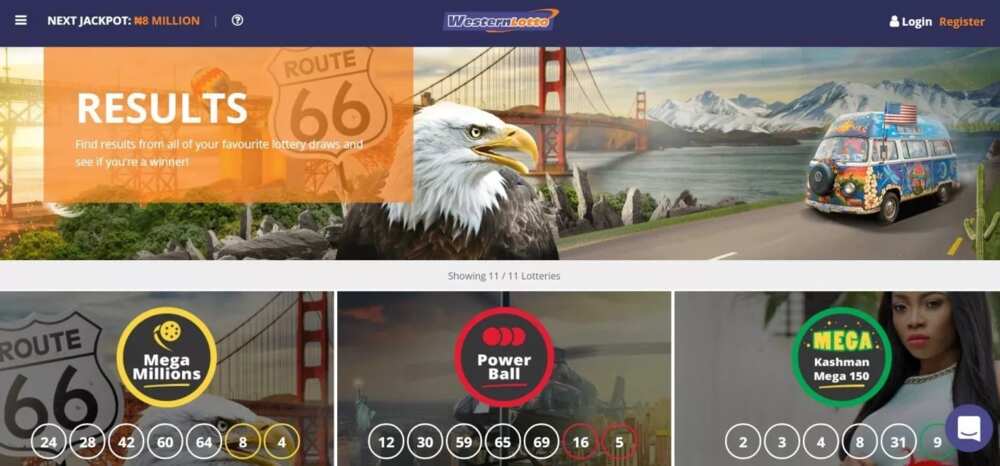 Step 10. Check the results of your draw using this link: https://www.westernlotto.com/results - and get your money in case you are a lucky winner.
Now you know how to play Western Lotto Nigeria online, so enjoy betting but always remember your limits. The site has an interesting option to stop playing if you believe that gaming has become a big problem in your life. You can choose the Self-Exclusion feature and you will be excluded from betting on Western Lotto games for 0.5-10 years.
READ ALSO: How to play Golden chance lotto online
Source: Legit.ng