Health benefits of moringa oleifera plant
The benefits of moringa leaves could be compared only with the strength of other parts of this magical tree. In fact, you can beat up most of the known diseases with the help of moringa leaves, roots, and seeds. And if the disease couldn't be cured, then, in this case, this miracle plant surely can provide effective prevention. So, let's find out a little bit more about the use of moringa tree as a medicine and effective treatment of some common illnesses.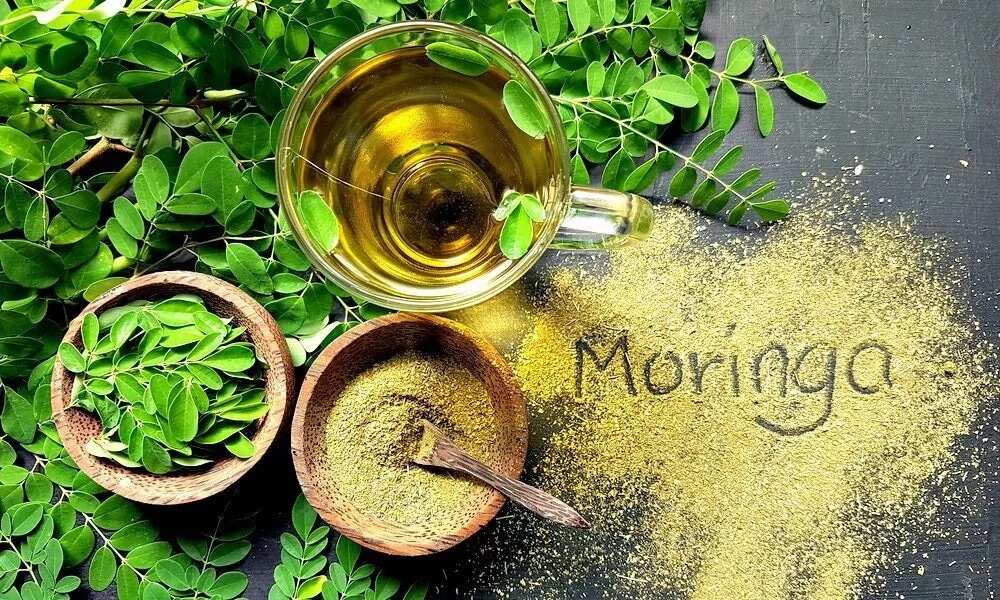 Short description and the benefits of Moringa tree
Moringa tree (Moringa oleifera) grows in arid regions on sandy soils. Country of origin - India, the place of growth - at the foot of the Himalayas. It also occurs in Thailand, Africa, Taiwan, and the Philippines. Moringa leaves contain vitamins, minerals, amino acids and much more.
In all these places it is called differently, the most famous names are Cleansing Tree, Wood Drumsticks, and Mother's Best Friend (thanks to the improvement of labor activity). Moringa has one amazing feature - it grows so quickly that it is considered one of the fastest growing trees: it can reach three meters in height in ten months after planting. On the tree, there are fragrant flowers, bright green leaves, and the fruits themselves, brown, elongated, filled with oily seeds.
Moringa falls into the category of "superfoods" because its leaves are rich in antioxidants, vitamin C, beta-carotene, chlorogenic acid, which slows down the absorption of sugar at the cellular level. According to the Asian Pacific Journal of Cancer Prevention, the Moringa leaf extract has a powerful antioxidant effect against free radicals that destroy basic biomolecules and protects against oxidation.
The benefits of moringa leaves
It is estimated that dried Moringa leaves contain:
17 times more calcium than in milk;
7 times more vitamin C than in oranges;
4-10 times more vitamin A than in carrots;
15 times more potassium than in bananas;
25 times more iron than in spinach;
36 times more magnesium than in eggs.
It turns out that many of the known natives' recipes with moringa could be successfully used nowadays. For example, moringa tea. This leaf infusion is used to stabilize blood pressure. Flowers can be used as an anti-inflammatory substance, pods for joint pain, roots for the treatment of rheumatism. Leaves are used as compresses for sores and as ointments for rubbing the temples with a headache.
The benefits of moringa root and bark
Moringa bark is used to improve digestion. It is also known that root juice is applied externally against skin irritations. Bitter taste roots are used to improve digestion, as an expectorant for lung diseases, as a mild diuretic, and a stimulant for epilepsy and hysteria. In addition, the moringa roots are used to treat tumors.
The benefits of moringa oil
Moringa is not only a stunning food product, it is also a super-moisturizing product that cleanses the skin of acne, inflammation, and wrinkles. Moringa oil is extracted from the seeds of this tree. It is known that important Egyptians were buried next to a pot of moringa oil. The oil is perfectly absorbed into the skin and is preserved without spoiling for many years.
Widely used along with argan oil and rose oil, moringa gradually penetrates into the products of famous brands as a unique skin care product. It is used by such stars as Emma Hardie, London stylist Sophie Dahl, Spice Girls, and others.
Moringa oil is one of the best restorative products for hair, besides it perfectly cleanses the scalp from dirt, helps with various skin diseases. Moringa effectively cleans pores, moisturizes and restores damaged skin, wrestles with wrinkles and warns them. By the way, to all lovers of swarthy skin: moringa stimulates the tanning process thanks to tyrosine, which contributes to the production of melanin in the skin.
READ ALSO: How to use moringa leaves as medicine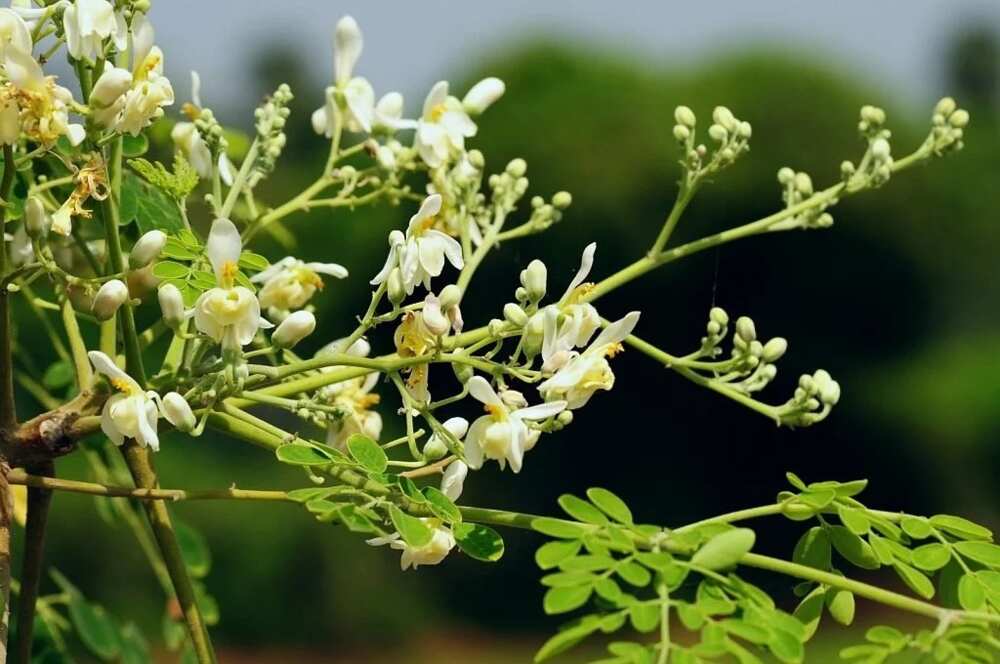 The benefits of moringa flower
Moringa Oleifera flowers are white-cream colored with yellow stems. Moringa flowers from April to September. Flowers of moringa are quite edible, they are added to salads, fried in oil and eaten as snacks. You can add the flowers to tea to give an extra flavor.
In folk medicine, very strong tea is brewed from moringa flowers. The juice from the flowers is squeezed for the treatment of urinary tract infections, colds, as a supplement to lactating women. The flowers have diuretic properties and also strengthen liver function. The flowers are considered useful for impotence, lack of sexual desire, and other sexual dysfunctions.
The benefits of moringa powder
Powdered moringa leaves contain a variety of antioxidants, such as carotenoids, selenium, leucine, isoleucine, histidine, lysine, valine, methionine, phenylalanine, tryptophan, and threonine, as well as a large number of vitamins, including B, E and K. Moringa powder includes zinc, chromium, copper, chlorophyll, potassium, calcium, magnesium, omega-3, omega-6 and omega-9 acids, sulfur and many other useful substances.
For ease of use, researchers have developed capsules with moringa powder, which also have many useful properties. In fact, moringa powder has the same qualities as the moringa leaves themselves.
Q & A
Is moringa good for pregnancy?
Moringa oil is quite toxic, and it is not recommended to ingest for pregnant women - this can provoke a miscarriage. And it is not recommended during pregnancy to eat moringa seeds, the main component of oil. But moringa leaves could be used by pregnant in small doses.
Is moringa good for breastfeeding mothers?
Powder from moringa leaves can enhance lactation and prevent anemia for nursing mothers. This powder could be found in a form of capsules or poured into a bag or jar. Moringa seeds and oil are not recommended for nursing mothers.
Is moringa good for HIV patients?
Moringa leaves is a good stimulant for the processes in the body, so it is often prescribed to patients with HIV. In Africa, this plant is used as a food supplement to increase the nutritional value of food, in areas suffering from a shortage of food, and as therapy for such patients. The plant is rich in protein, calcium, vitamins.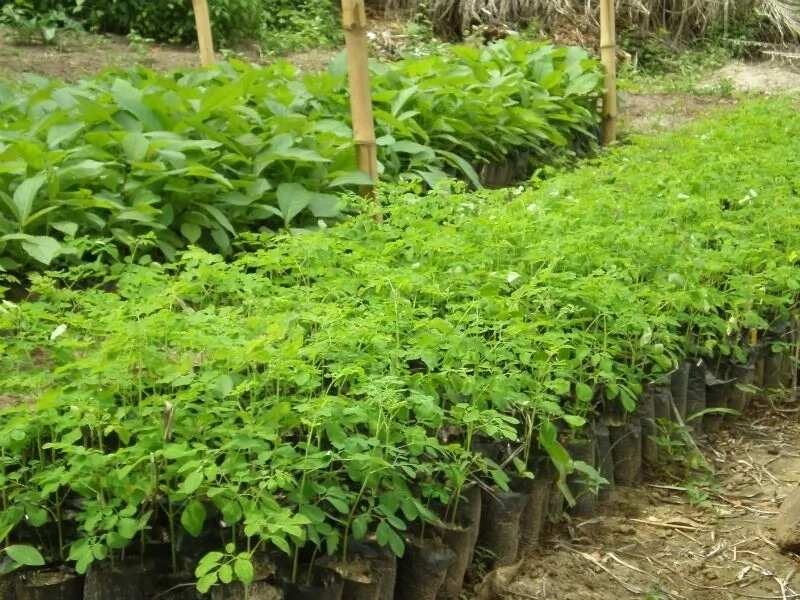 Is moringa good for fibroids?
When moringa oil is used as a skin lotion, it can help with numerous types of skin problems. It can help with fibroids, especially with tumors of the mammary glands. You can combine it with teas from moringa leaves.
Is moringa good for the heart?
Thanks to the content of powerful antioxidants, moringa extract prevents the emergence and development of many cardiological diseases, including infarction. Capsule treatment inhibits the increase in lipids in the tissues of the myocardium and helps maintain the heart in a healthy state.
Is moringa good for kidney problems?
The extract of the moringa root has a diuretic effect, improves kidney function, eliminates urinary tract infections. It is used to treat kidney stones, as it flushes excess calcium from the kidneys, reduces associated pain and inflammation.
Is moringa good for diabetes patients?
Moringa leaves appear to be a great remedy for hyperglycemia. A recent study published in March 2014 in the journal Acta Histochemica shows that moringa can control the level of glucose in the blood plasma, as well as the levels of glutathione and malonic dialdehyde.
Is moringa good for fertility?
Moringa leaf can improve the human fertility. Moringa contains some key substances, like iron and calcium, which could help to beat many women problems, like menopause. To raise the men fertility, it is advised to mix moringa with pepper and ginger.
Is moringa good for weight loss?
When it comes to losing weight, there are only a few natural products that can compete with moringa. It helps maintain blood sugar and cholesterol levels in the norm. In turn, it keeps the normal body weight under control. Moringa is rich in antioxidants, chlorogenic acids, and nutrients - they all successfully cope with the task of weight loss.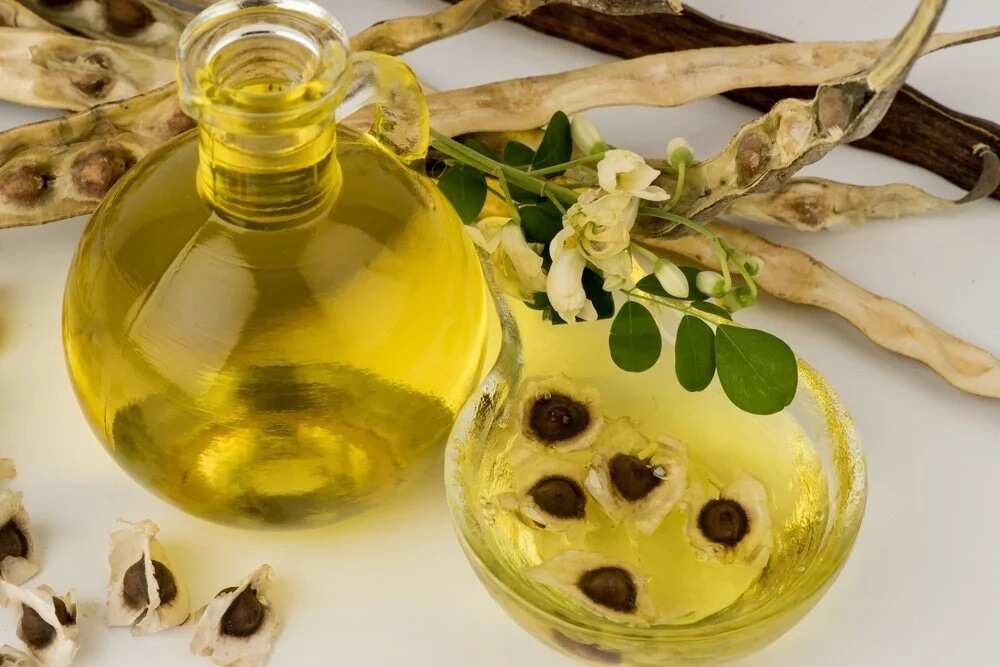 Is moringa good for high blood pressure?
If you suffer from high blood pressure, moringa can be the simplest natural remedy. This plant contains three vital compounds that the body needs to reduce blood pressure: niacin, vitamins B3 and B10. In addition, moringa contains substances necessary for the production of nitric oxide in the body: magnesium, zinc, potassium, calcium, and vitamin E.
Is moringa good for arthritis?
Immunomodulatory properties of the tree are especially useful to fight with rheumatoid arthritis, scleroderma, and psoriasis. Many herbal preparations for the treatment of arthritis contain moringa leaves. Their anti-inflammatory effect reduces pain and swelling in the joints.
Is moringa good for cholesterol?
As we have already said earlier, moringa can help you to normalize the level of cholesterol. Moringa helps to lower cholesterol levels with beta-sitosterol, a nutrient that blocks "bad" cholesterol and acts as a common anti-inflammatory agent for the body.
As we see, different parts of moringa tree could be used as a very effective remedy for some serious illnesses. As well, it could be used for prevention. Finally, oils and extracts from moringa leaves and seeds appear to be great cosmetological agents. So, we have to admit, that moringa tree has to be named as one of the best friends of humanity.
READ ALSO: Benefits of soya beans to babies
Source: Legit.ng