Child Labour Law in Nigeria: challenges and possible solutions
Last year became significant for implementation of Child Labour Law in Nigeria. The first steps were made, when Nigerian senate gave the green light for full domestication of Child Right Act. But, can it solve a problem with child labour in full? What else do we need to beat this moldy problem of our society?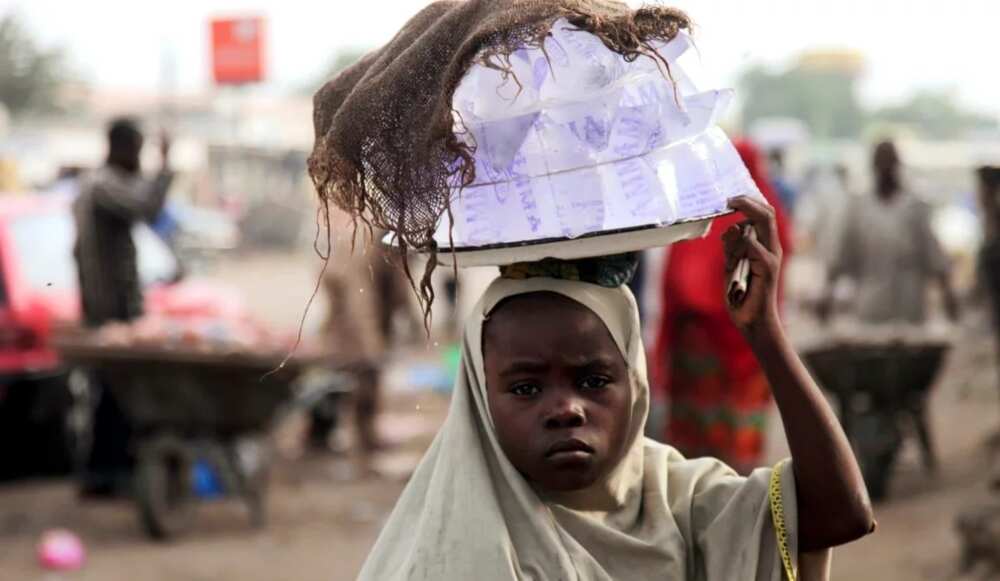 Origins of Child Labour Law in Nigeria
In fact, the implementation of Child Right Act, which was made in 2017, appears that this is not the first time a bill to protect children's was proposed, but it is obvious that previous efforts did not beat the goal.
The truth is that the roots of this problem are much deeper. We can assert with confidence that the implementation of international acts couldn't be the only tool in this struggle. It is necessary to solve several tasks at once, not only in the legislative area. Of course, the connection between Federal and state levels should be achieved, but what else do we need?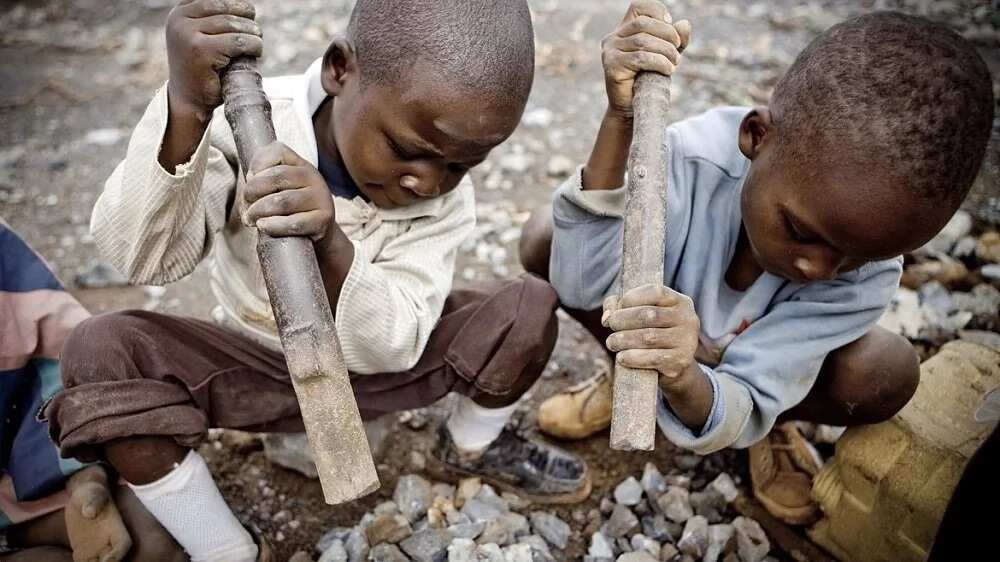 Child Labour Law and challenges it faces in Nigeria
According to the numbers, brought us by the International Labor Organization (ILO), about 250 million children aged 5 to 14 are forced to work in developing countries. 80 million or ⅓ of them are from Africa. Many of them work in conditions that are dangerous for their physical, spiritual, and emotional development. In some African countries, children are armed and forced to participate in hostilities.
READ ALSO: Early child marriage in Nigeria: causes and effect
In Nigeria, child labour is spread among cocoa beans farmers. Nigeria is one of the main producers of cocoa beans in the world. According to a number of international human rights groups, the labour of children is used on the plantations where the law is ignored. The chocolate industry, governments, and civil rights organizations have created an international campaign to address the problem, but child labour continues to be exploited.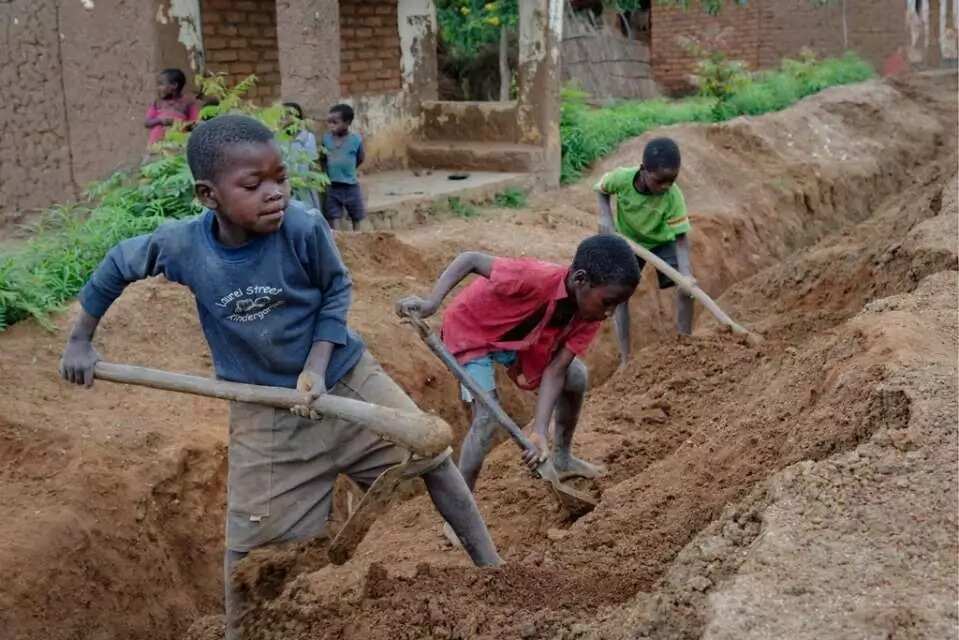 Also, there are cases of child labour in the silver and gold mines. And let's not forget about beggars and street dealers in towns. There are lots of infants among them, and such tendencies are quite worrying.
Without a doubt, when you are 5, you can't take some kind of responsibilities on your shoulders. So, we can assume that in some cases of child labour the final decision was made by parents, not by children themselves or these children have no parents at all. But let's dig deeper.
The thing is, that the main force to put pressure, as we see, is mass poverty. Some parents simply have no money to feed even themselves. In case of orphans, the things could be even worse, because no one would even try to find such kids.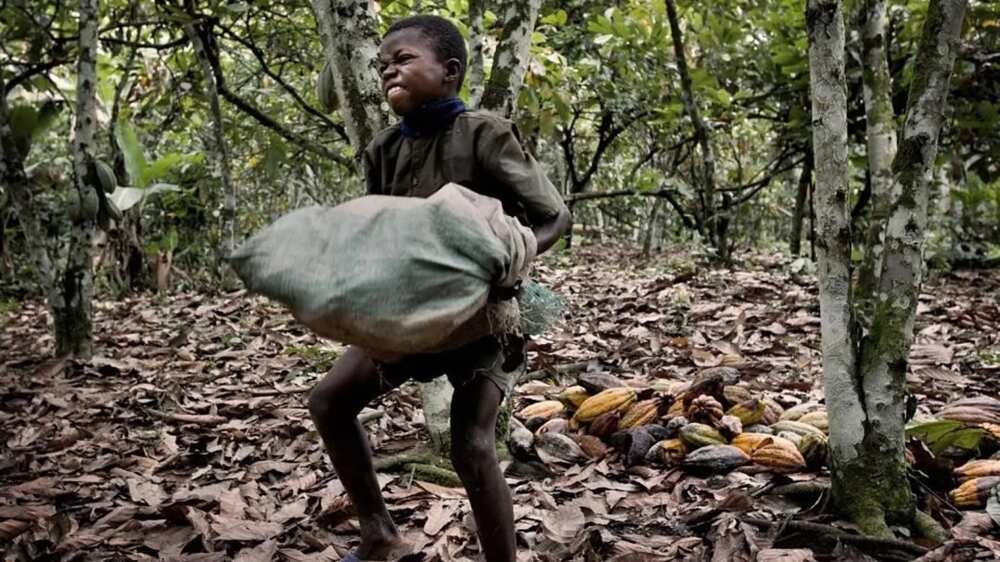 In both ways, we see the money on the other side. One part of people is using the poor status of the others. And another part has simply no other paths to survive, so they give a secret consent on these rules.
We know, that poverty is a global problem on the African continent, and maybe it is quite complex to figure this one out at first. And the Child Labour Law can get real power if we face other challenges also.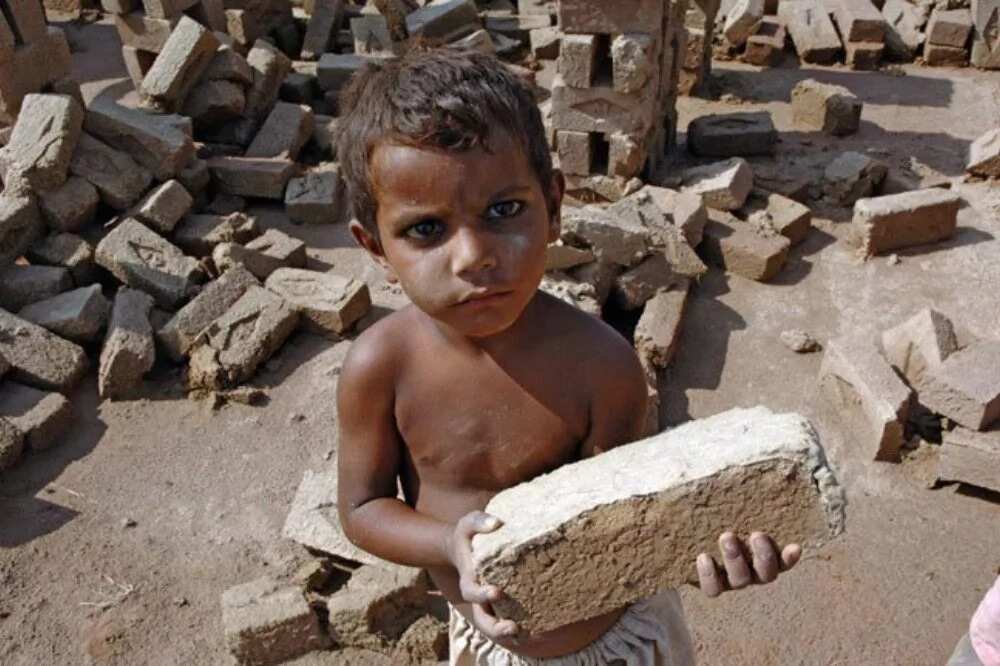 Possible solutions
We wrote a lot about the social problems of Nigeria, so the description of poverty is not new to us. But, let's not go back to this global battered topic and try to find micro solutions. It is worth accepting the fact that child labour would exist in the conditions of modern Nigeria. So, we should try to give it another, more civilized form.
On a par with law enforcement there has to be some changes in the labour market. On the other hand, we have to oblige farmers to use modern tools on their plantations. Youth labour on the farms should be restricted or limited to several hours of light work per day with the consent of a child him/herself.
The capacity of social workers and labour officers should be raised. Some motivation in the form of salary raising for the most laborious workers could be needed as well. This move must help to shorten cases of bribery in such working places and encourage actively pursuing justice for these abused kids.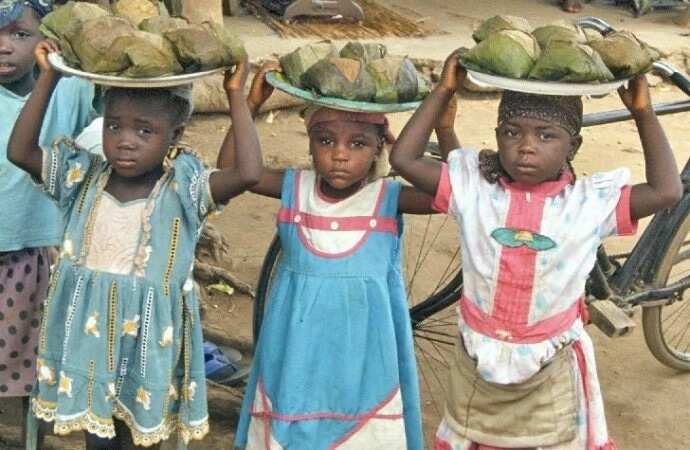 Today we are also risking to repeat the mistake of the past. If the national and local units, as well as parties representatives, wouldn't find a common path to provide Child labour law, we would face the same troubles again. There should be a full agreement in Nigerian society, that the problem of illegal child labour has to be beaten.
So, all of us can start with our own kids. They have to achieve the opportunity to gain education and find a real job. To do so, you have to work hard yourself, of course. But it's worth enough for the future generations.
It's okay to teach your your child how to be responsible in this life, to let them understand from a young age the value of work and reward, when it's being done withing the appropriate age and not at the expense of the child's physical, mental, educational and social development.
However, as we said at the start of this article, some significant moves were made already. There are a lot of speech on all levels in Nigeria, talks about how to defeat the problem of child labour once and forever. So, the beginning was laid and this issue became public. Now, all we have to do is to back up these conversations. Moreover, this initiative should not left in the hands of government alone, but every member of the Nigerian society must take up responsibility.
READ ALSO: Child labour in Nigeria: causes and consequences
Source: Legit.ng